MLB Free Agency/Trades: Pinpointing Each Team's Biggest Steal of the Offseason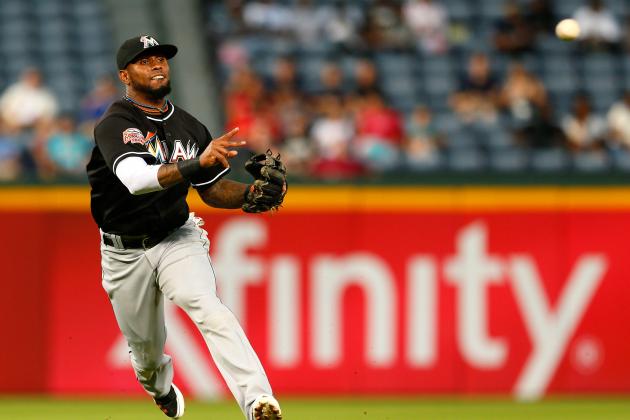 Kevin C. Cox/Getty Images

While big-name signings are very important, it is often the small deals that can push a team over the top.
Contributions from these players brought in as secondary pieces in trades or signed to low-risk, high-reward deals are incredibly important, but the acquisition of these players can often be overlooked in the winter.
Some teams have already made a number of bright moves by making these under-the-radar acquisitions, while others have struggled to make any real splashes in the free-agent market this winter.
Begin Slideshow

»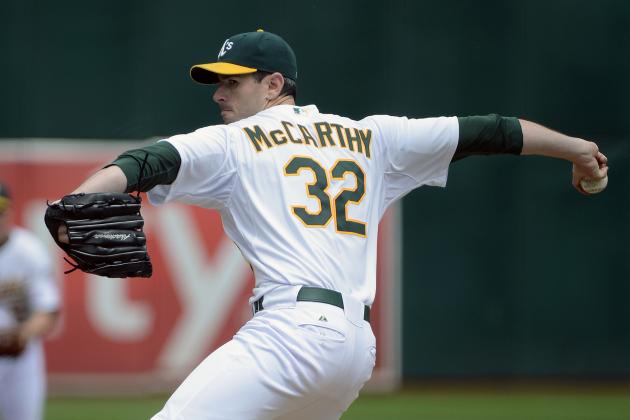 Thearon W. Henderson/Getty Images

Although his win-loss record from the past two seasons does not indicate it, Brandon McCarthy has been outstanding on the mound. He has a 121 ERA+ over that time period.
Now McCarthy will be moving to the National League West and should be able to put up big numbers for the Arizona Diamondbacks. Considering how much money some other pitchers have received, signing McCarthy for two years and $18 million is a steal.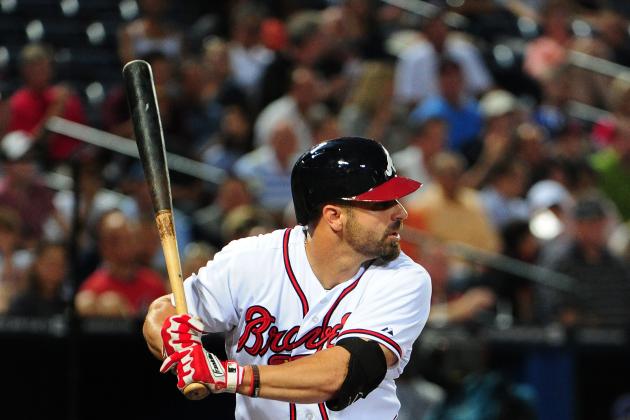 Scott Cunningham/Getty Images

Having a good fourth outfielder can be huge for a contending team, especially if one of their starters misses an extended period of time.
Reed Johnson is an ideal player for this type of role. While re-signing him is not going to turn any heads, it was a smart move by the Atlanta Braves.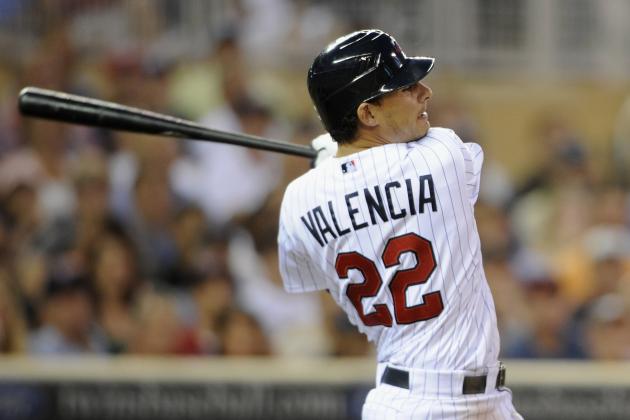 Hannah Foslien/Getty Images

Although he struggled mightily last season, Danny Valencia is still just two years removed from finishing third in the American League Rookie of the Year voting. He still has the potential be a solid contributor.
The Baltimore Orioles were lucky that they were able to pick him up for only cash considerations. As long as he has a positive impact for the Orioles, he will be a steal.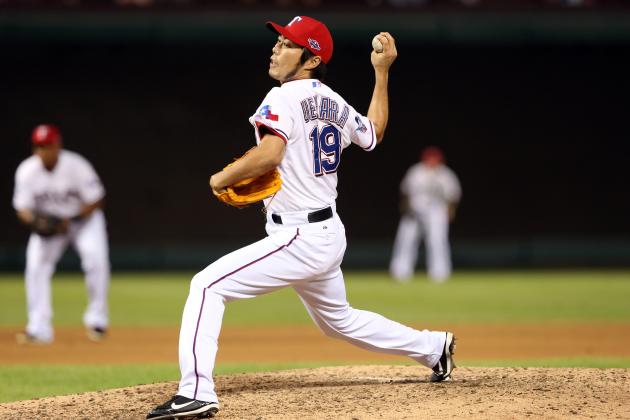 Ronald Martinez/Getty Images

A strong bullpen can help make a good team a playoff team, and it can turn a playoff team into a World Series champion. Picking up good relievers is obviously very important, and the Boston Red Sox have done just that.
Signing Koji Uehara greatly improves the Red Sox bullpen and gives them a strong option. When you consider the other improvements that they have made this winter, the Uehara deal could get a little bit lost in the shuffle, but it is one of their better acquisitions.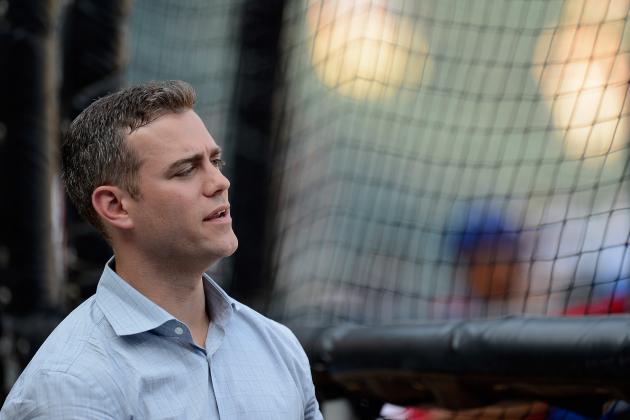 Jonathan Daniel/Getty Images

Jacob Brigham has never had much success in the minor leagues for the Chicago Cubs, so it would figure that he does not have a lot of trade value. Turns out that was not the case.
In return for Brigham, the Cubs were able to acquire Barret Loux. The righty has been pretty successful during his first two years in the minors and could be on the fast track to the big leagues.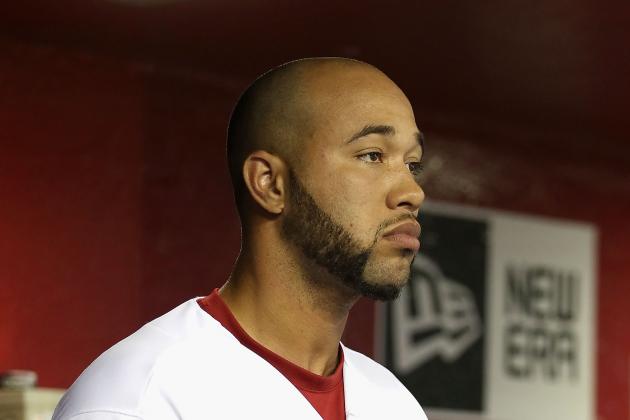 Christian Petersen/Getty Images

Josh Bell is a player that has shown a lot of promise at the minor league levels, but he has not been able to translate it to a successful performance in the big leagues. A change of scenery could be exactly what he needs.
The Chicago White Sox have to be hoping that Bell can make an impact with his bat and help improve their infield in 2013.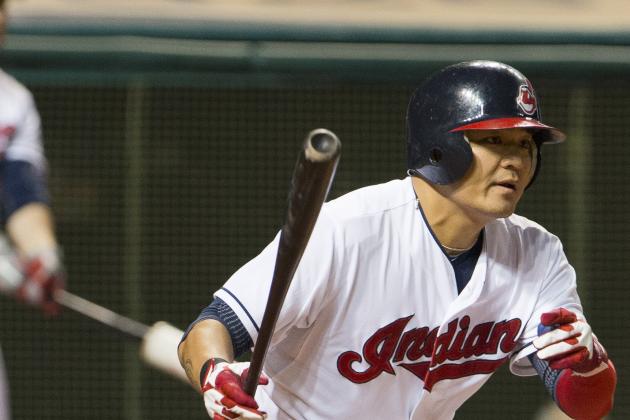 Jason Miller/Getty Images

It appears as if the Cincinnati Reds may have found the final piece to their puzzle by picking up Shin-Soo Choo this winter. The talented center fielder was a steal considering who the Reds traded away.
By trading away only Drew Stubbs and Didi Gregorius to pick up Choo, the Reds got an outstanding deal, and they are one of the World Series favorites heading into the 2013 season.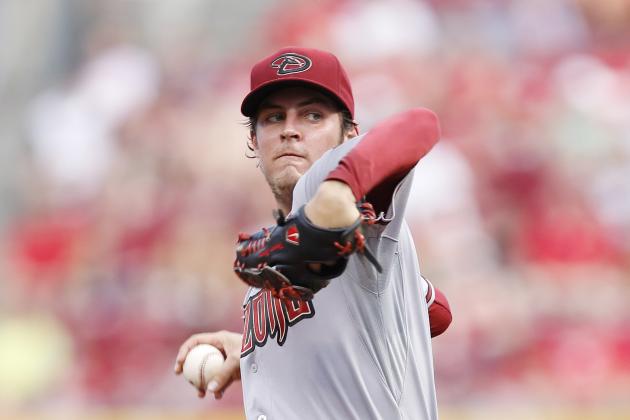 Joe Robbins/Getty Images

In the same deal that netted the Cincinnati Reds Shin-Soo Choo, the other Ohio baseball franchise was able to pick up a huge talent.
As part of the three-team trade, the Cleveland Indians acquired Trevor Bauer from the Arizona Diamondbacks. Cleveland picked up a potential ace that will be under team control for years at a cost way under what his market value should have been.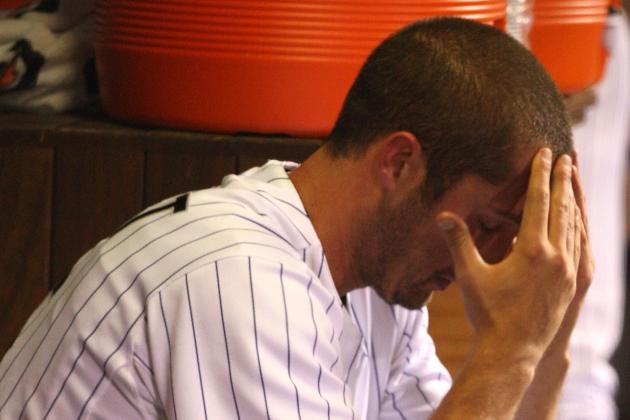 Jed Jacobsohn/Getty Images

Colorado has been one of the biggest losers of the offseason thus far. They haven't really made any great signings, and they certainly have not found a steal.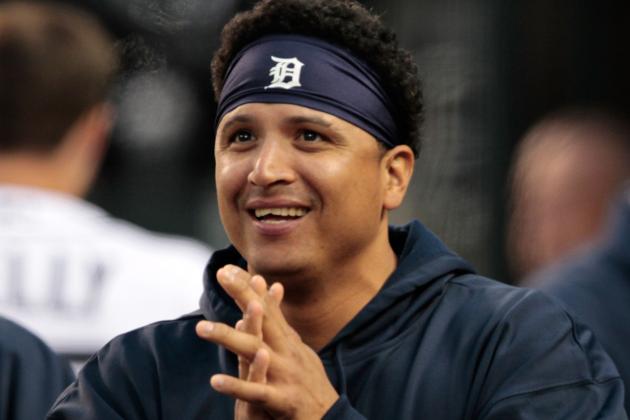 Leon Halip/Getty Images

By signing Torii Hunter and keeping Anibal Sanchez in Detroit, the Tigers have managed to have a great offseason. The team also has the added benefit of getting Victor Martinez back in 2013.
While the Tigers have not found a steal this offseason, that should not be a problem. Detroit is in an enviable position as they look like they could return to the World Series this year.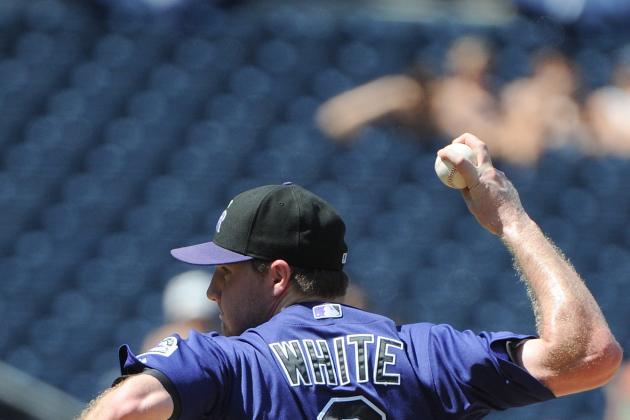 Lisa Blumenfeld/Getty Images

As a part of their rebuilding process the Houston Astros have picked up a number of young players that have a chance to make an impact for them. Out of all of the players they picked up, Alex White may have been the biggest steal.
White was considered to be an elite prospect a few seasons ago and was a key piece in the Ubaldo Jimenez trade. At just 24 years old, White still has time to reach his potential in the majors.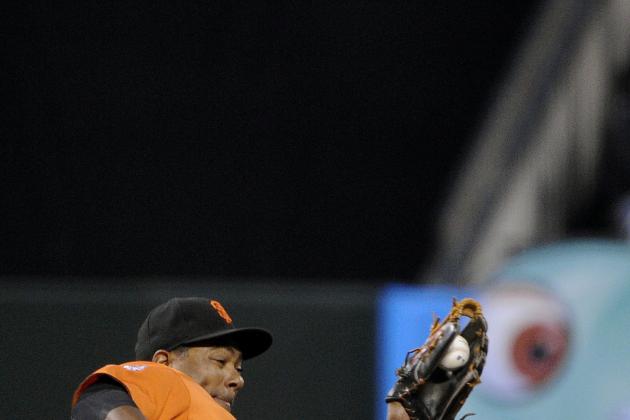 Thearon W. Henderson/Getty Images

The Kansas City Royals have approached the 2013 offseason like a playoff contender, and they have made a few big moves, such as the James Shields trade.
Kansas City also made an under-the-radar signing in which they picked up a wily veteran. Miguel Tejada may not be the player that he once was, but he was a great signing for Kansas City.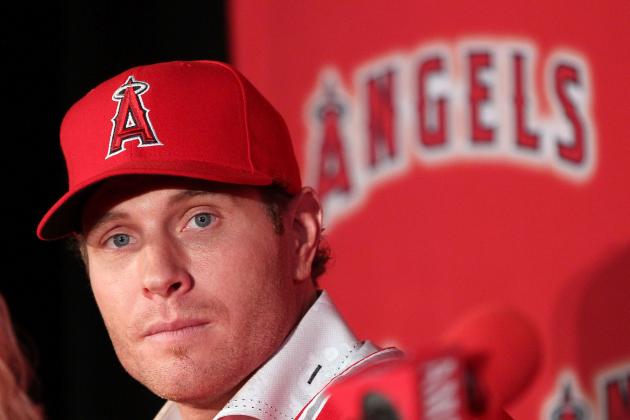 Victor Decolongon/Getty Images

While it is not a steal in the traditional sense that the Los Angeles Angels got a great deal on him, the Angels certainly stole Josh Hamilton.
Very few people expected the Angels to be players for him and then they swooped in and signed him. Hamilton makes the Angels a scary team in 2013, and their offense will be incredibly fun to watch.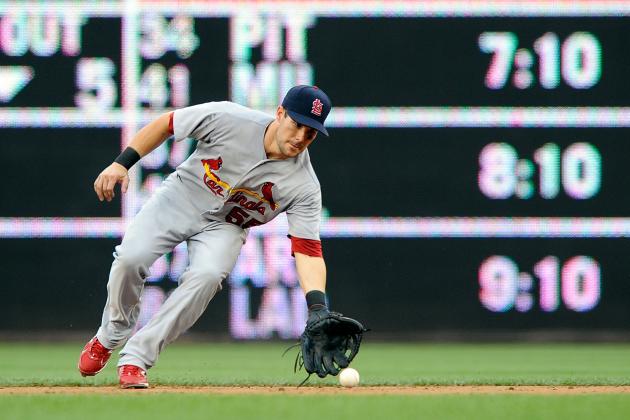 Patrick McDermott/Getty Images

Obviously one of the biggest deals of the offseason was the Los Angeles Dodgers' acquisition of Zack Greinke. The team also made a number of other moves to try to surpass the San Francisco Giants.
In December, the Dodgers pulled of a trade with the St. Louis Cardinals and picked up Skip Schumaker. He is exactly the type of player that teams look for when they need one or two more pieces on their roster, so this was a great move for the Dodgers.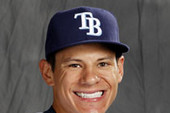 Photo Credit: Examiner
Someone might want to call the police because the Miami Marlins were one of the teams that got robbed this winter. However, the team did pick up a few players with potential.
After getting Yunel Escobar from the Toronto Blue Jays, the Marlins flipped him across Florida to the Tampa Bay Rays for Derek Dietrich. The prospect has good pop for a shortstop, and he is an intriguing player.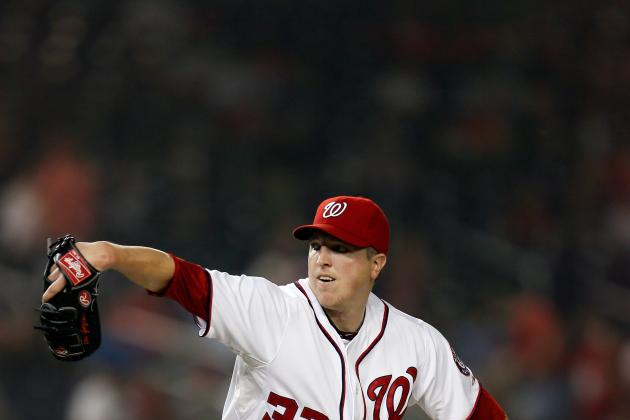 Rob Carr/Getty Images

One area that the Milwaukee Brewers needed to improve this offseason was their pitching. They have started to address that issue with some of their signings.
Milwaukee picked up Tom Gorzelanny on a two-year deal. Chances are that he will make the slightly less than three million dollars a year the Brewers are paying him look like a smart investment.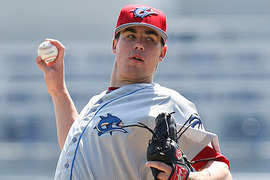 Photo Credit: Mark LoMoglio of MiLB.com
For a team that is rebuilding, a player like Ben Revere would be very good to have around. However, the Minnesota Twins decided to move him after getting a deal that they could not refuse.
In addition to getting Vance Worley for Revere, they were also able to get Trevor May, the Philadelphia Phillies' top prospect (h/t John Sickels of Minor League Ball). He is a top-of-the-rotation talent, and this move could give the Twins a solid starter that will be in their rotation for years.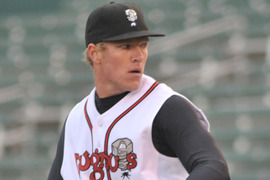 Photo Credit: John Ransom of Lansing Lugnuts
Simply picking up Travis D'Arnaud and a mid-level prospect for R.A. Dickey would have been a decent return for the New York Mets.
New York was somehow able to swing a deal that not only involved D'Arnaud, but also top pitching prospect Noah Syndergaard. This was the icing on the cake for the Mets.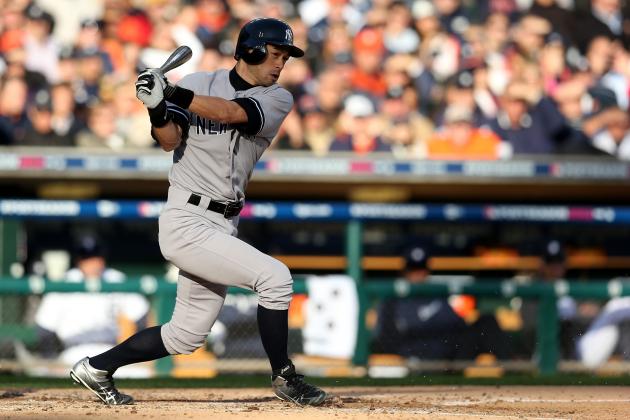 Jonathan Daniel/Getty Images

After some struggles in Seattle, it appeared that Ichiro Suzuki's run of success was coming to an end. A midseason trade to the New York Yankees changed all of that.
Ichiro played very well for the Yankees and earned himself a new deal with the team. If he can continue to be a table setter, this contract will look great for the Yankees.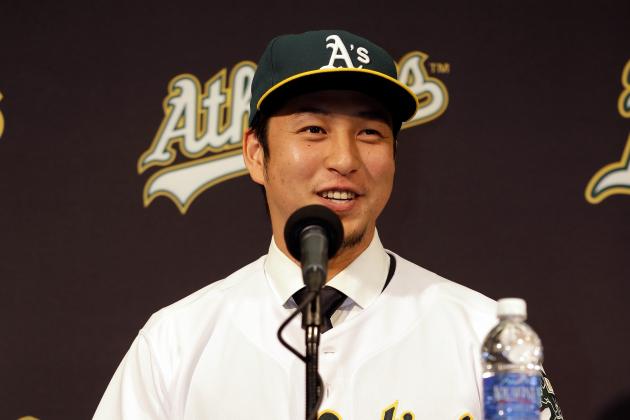 Ezra Shaw/Getty Images

No one in baseball is better at finding steals than Billy Beane. He helped pioneer the sabermetrics revolution, which has had a major impact on the way that players are evaluated.
Beane's steal this offseason could be shortstop Hiroyuki Nakajima. The Oakland Athletics may have found their new starting shortstop with this deal.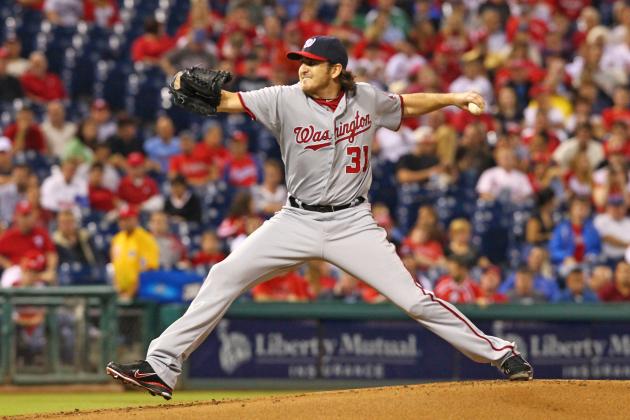 Hunter Martin/Getty Images

One of the most underrated signings of the offseason could be the Philadelphia Phillies' acquisition of John Lannan. The team was able to pick him up after the Washington Nationals simply decided that they did not have enough room for him on their roster.
Lannan is a great option for the back end of the Phillies' starting rotation, and he could crack the 10-win mark in Philadelphia.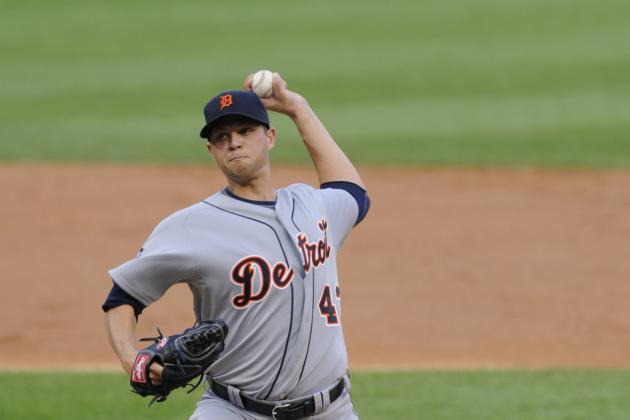 David Banks/Getty Images

After drafting Andrew Oliver in the second round of the 2009 draft, the team decided to start him off at the Double-A level the following season. Oliver quickly reached Triple-A, but he has yet to get an extended look in the majors.
Now that he has been acquired by the Pittsburgh Pirates, he should get a chance. This move is one that could be mutually beneficial and really pay off for the Pirates.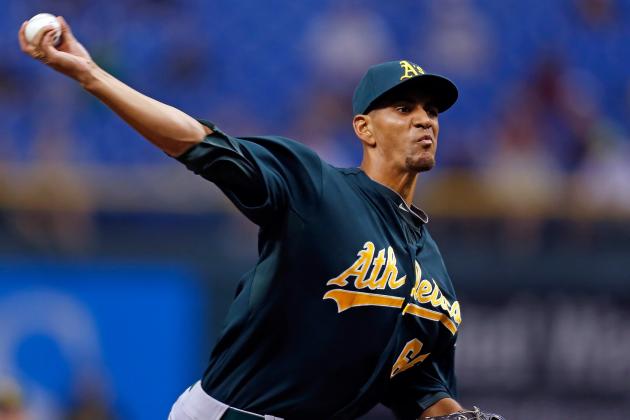 J. Meric/Getty Images

With the starting pitching depth that they have, the Oakland Athletics could afford to deal a pitcher or two. The San Diego Padres took advantage of that fact.
While Tyson Ross was miserable in 2012, he has shown flashes of brilliance in the past. Ross is still young, so the Padres decided to take a chance on him, and the trade could be one that pays big rewards.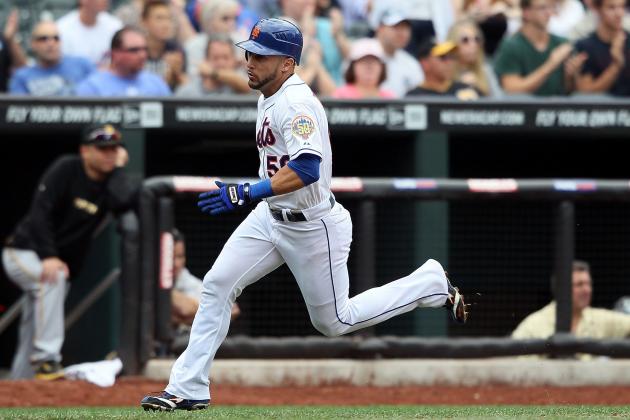 Alex Trautwig/Getty Images

The defending World Series champion San Francisco Giants spent a good portion of their offseason bringing back players that were important to their title run.
San Francisco also brought back another player that has worn their uniform before. Andres Torres has returned to the Giants following one year with the New York Mets, and he will now fit into a role that is much more suited for him.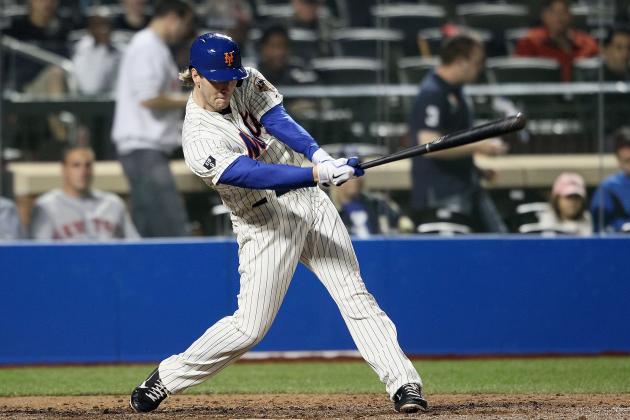 Alex Trautwig/Getty Images

After watching Jason Bay play baseball for the past few seasons, it is hard to think of him as a potential steal for anyone. However, because he is being paid $1 million, he is just that for the Seattle Mariners.
Seattle has already had success getting production out of another former New York Mets washout, Oliver Perez, so it will be interesting to see if they can do the same with Bay.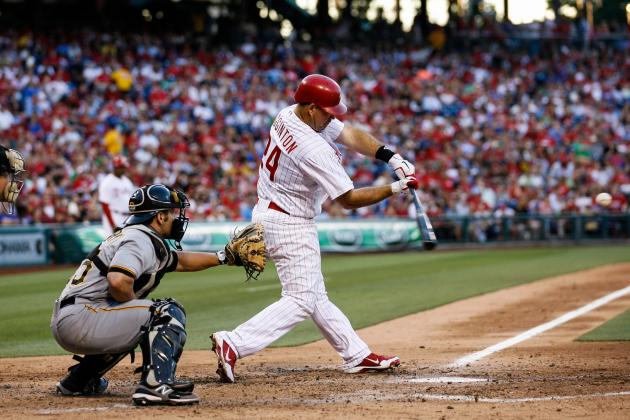 Brian Garfinkel/Getty Images

Ty Wigginton has managed to carve out a nice career for himself as a utility man around the major leagues. His next stop is in St. Louis.
Wigginton will be a great bat for the Cardinals to have around as they attempt to compete in the difficult National League Central.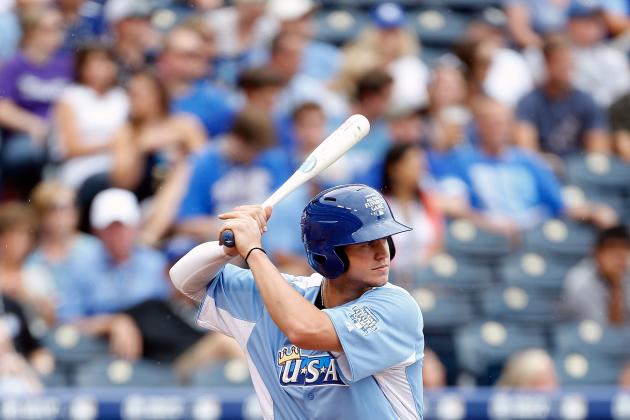 Jamie Squire/Getty Images

The big news for the Tampa Bay Rays this offseason was their blockbuster deal with the Kansas City Royals in which they brought in Wil Myers, Jake Odorizzi, Mike Montgomery and Patrick Leonard.
Even though the Rays needed to trade away two talented pitchers to get this package, getting Myers is still a steal. He is an elite prospect that could be a franchise cornerstone in Tampa Bay.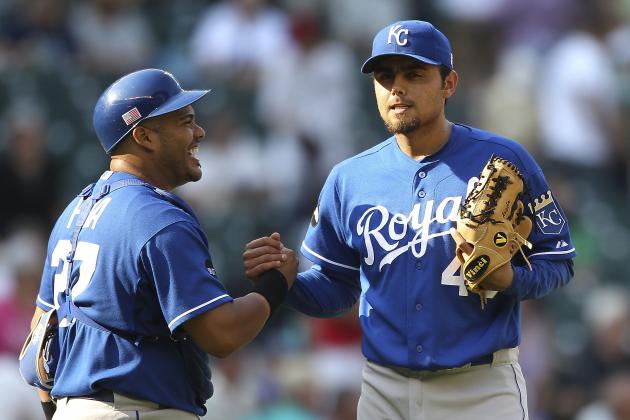 Otto Greule Jr/Getty Images

When he was healthy, Joakim Soria was one of the best closers in the major leagues. After missing the 2012 season following surgery, Soria signed with the Texas Rangers,
This could end up being one of the best signings of the offseason. Soria is going to be the Rangers' setup man, so any time the Rangers have a lead heading into the eighth inning, the game could essentially be over.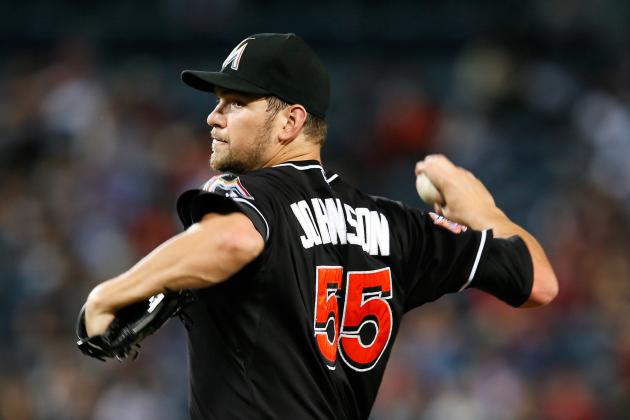 Kevin C. Cox/Getty Images

With one trade the Toronto Blue Jays went from a middling team to one that has the chance to win the American League East. Toronto was able to pick up a number of very good players from the Miami Marlins without giving up an impressive package of prospects.
Jose Reyes, Josh Johnson, Mark Buehrle and Emilio Bonifacio should all play huge roles in Toronto this season. The impact these players have could be franchise-changing if they lead the Blue Jays to a World Series title.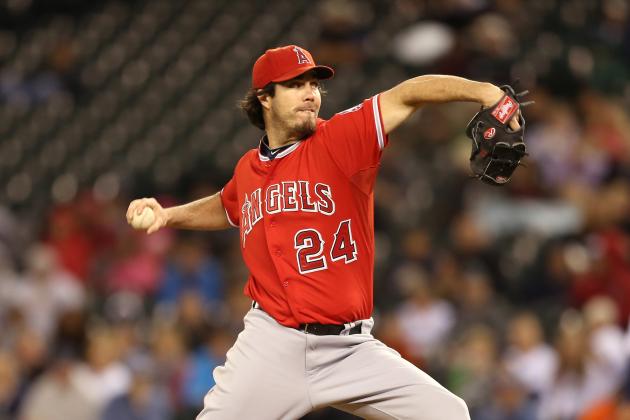 Otto Greule Jr/Getty Images

Dan Haren has continually proven that he is a top-tier MLB pitcher. The Washington Nationals were very lucky that hey were able to sign him to a one-year contract to fill out their starting rotation.
Haren could be one of the biggest steals of the offseason, and adding him to an already stacked Nationals starting rotation may help the franchise win their first World Series title.