10 Wrestlers Who Found Themselves in Extreme Championship Wrestling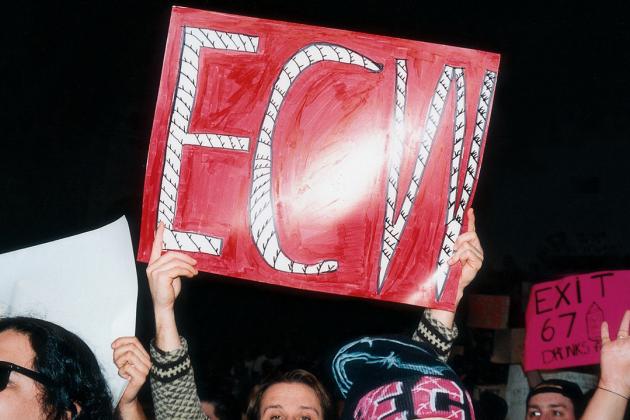 Fans And Wrestlers Had To Do It Themselves In ECW (Image Obtained From WWE.com)
Extreme Championship Wrestling may have been known for its hardcore style and anarchic reputation, but the company also gave a unique platform for wrestlers to find themselves.
ECW's management allowed talent to find their true voice, and then work out how to get their persona across to the fans on a consistent basis.
Often the wrestling companies that benefited from this freedom most were WWE and WCW. This was because these multinationals poached the stars who garnered the most success from this format.
Of course, the talent who used this opportunity most effectively were often the best or most dedicated wrestlers.
This would normally mean that these were the men and women who would rise to the top anyway. Only, many on this list had already been let go by one of the big two organizations.
It is almost impossible to rank such a list due to variety of ways how these superstars used ECW. Subsequent prominence and success in the wrestling industry are the main factors in finding a place on the list, though.
Wrestlers like Tommy Dreamer and The Sandman may have been mainstays in the company but were lost in the shuffle after ECW went bust.
Here are 10 such wrestlers who found themselves inside ECW and went on to have very successful careers in wrestling.
Begin Slideshow

»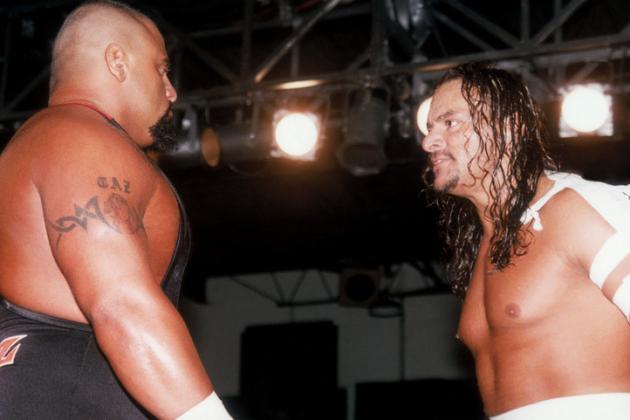 Taz's (left) Finest Moment Finally Facing Sabu (Image Obtained From WWE.com)
A stalwart of ECW, Taz—or Tazz when with WWE—really found himself after a horrific broken neck suffered in a tag-team match with Dean Malenko and 2 Cold Scorpio.
Before the incident Taz was known as the Tazmaniac. He ran a savage gimmick that came across as animalistic. Or an unkind person may suggest that it was more like an oversized version of Bamm-Bamm from The Flintstones.
Afterwards, Taz came back as an "Ultimate Fight style" guy, as described by Paul Heyman in the "Rise and Fall of ECW" documentary. Utilizing this new found opportunity he established himself as the "Human Suplex Machine" and dominated far larger opponents.
More important to Taz finding himself was the new persona's allowance of him to incorporate the hard-nosed New Yorker that he actually is.
Suddenly, Taz dripped attitude.
The combination of this with his new persona brought him to the attention of the world of wrestling as a whole. He was rewarded with two runs as ECW champion, and his own FTW belt when long term champion Shane Douglas was out injured.
Before long, Taz was wanted by the big two companies, where he would eventually sign for the WWE.
Taz's WWE run was relatively short and slightly disappointing in some people's eyes. This is despite his debut win being Kurt Angle's first loss with the WWE.
However, the natural but intense style of talking he'd found in his second run with ECW was perfect for commentary. It worked even better alongside his wide knowledge of the wrestling business.
Taz has commentated on Smackdown and WWE's short lived revival of ECW, and now he works as the main color analyst in TNA.
Finding oneself does not necessarily mean that a career will go down the route expected, but for Taz, things have worked out very nicely.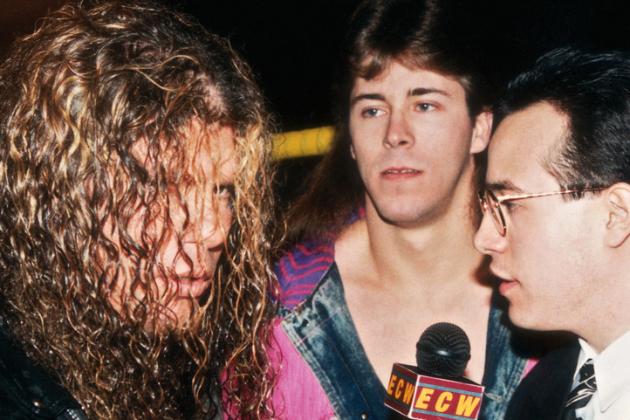 Raven (left) Was Always Mysterious (Image Obtained From WWE.com)
Although his run with the WWE was disappointing, Raven had successful runs in ECW, WCW and later in TNA. Still working in the independents today, Raven's career was founded in the chaos of ECW.
His previous incarnations as surfer Scotty Flamingo in WCW and preppy manager Johnny Polo in WWE are seldom remembered. This is probably for the best, considering how unpopular the gimmicks were.
Therefore, it seemed as if Raven appeared out of nowhere when he attacked Tommy Dreamer in ECW. The image he displayed to the world was dark, and cult-like. Quickly obtaining followers, the mysterious figure kept finding ways to stay undefeated to Dreamer.
Raven's gimmick never really altered after this point in his career. Yet he has successfully pulled off the same cult leader formula in WCW and then TNA.
Few people in the modern era have been able to stick with one gimmick rigidly for their entire career. Raven has done so successfully, and all from his first moments in ECW.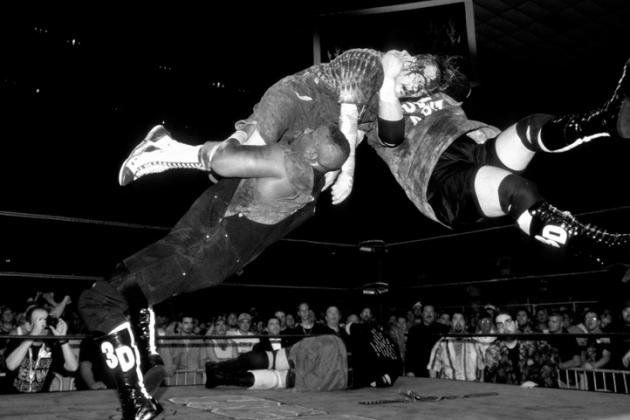 The Dudley's Delivering A 3D In ECW (Image Obtained From WWE.com)
These two men will always be known as a pair regardless of the success they may or may not have as single competitors. This is due to them finding their feet as dastardly heels together in ECW.
Buh Buh Ray Dudley—later known as Bubba Ray in WWE and currently Bully Ray in TNA— started out as a face comedy character who had a terrible stutter. He was joined later by D-Von Dudley—now known as Devon in TNA—a heel. D-Von would eventually succeed in turning Buh Buh Ray to his way of thinking.
This turn started a heel run which dominated tag team wrestling for a decade.
The most obvious skill they learned from ECW was how to get a reaction from the audience. The Dudleys have been renowned for this ability for many years, so accomplished they are at doing it. They achieve this effect by putting down their opponents, and the city they are competing in.
Like all the best wrestlers on this list, The Dudleys developed further as their careers unfolded. Most notably, they added tables as their signature weapon.
But those early lessons learnt in ECW have still guided them through their careers.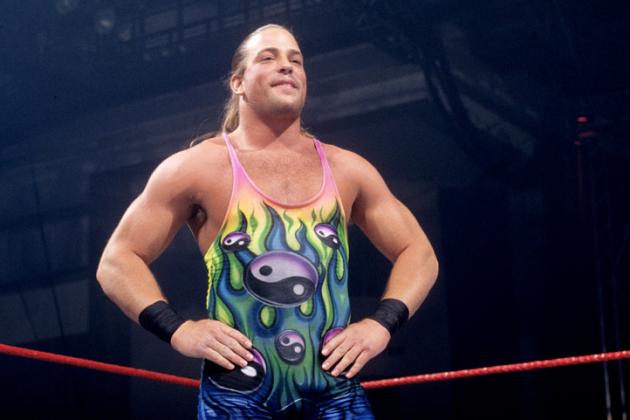 Van Dam In His Prime (Image Obtained From WWE.com)
A combined 21 championships show how successful Rob Van Dam has been throughout his career. These include both the WWE title and TNA Heavyweight championship. Despite this, RVD is invariably referred to as a former ECW star.
This is mainly down to Van Dam finding a persona with that company that is effectively an exaggerated version of his own laid-back approach. He has since flourished with that gimmick wherever he has gone in the wrestling business.
Arguably, such a persona could only have formed in ECW.
WWE especially struggled to lift that relaxed image into intelligent feuds. The company often resorted to having Van Dam overuse terms like "cool" to show his chilled-out nature.
Only when Van Dam became riled did he really get the best out of WWE's creative team.
Still, Van Dam and his natural ease connected with fans. This success must be attributed to the freedom ECW gave talent to find a way of connecting with its rabid audience.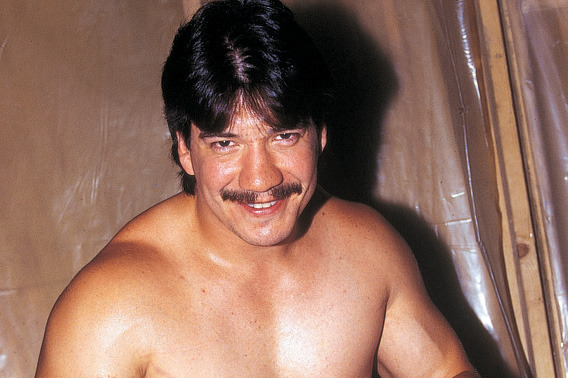 Eddie When He Was ECW Television Champion (Image Obtained From WWE.com)
Eddie Guerrero is a classic case of a smaller wrestler who spent a brief amount of time in ECW, as his time with the company gave him the stepping-stone for a storied career that ended so tragically.
Before joining ECW in 1995, Guerrero had jobbed on WCW without secondary bookings, and then had made a name for himself in Mexico and Japan.
His time in ECW was critical for his future success, as he had to prove he could wrestle in the American style. His series of matches with Dean Malenko showed this, and that he could run matches of various lengths and intensities to suit the situation.
WCW snapped Guerrero up by the end of '95, and he became a stalwart in that company's under-appreciated cruiserweight division. Time and circumstance soon led to his eventual rise to be one of the world's favorite wrestlers with his lie, cheat and steal gimmick. Still, it all started with the opportunity to prove himself in ECW.
Several others could be classified in this category of smaller wrestlers who were not in ECW for long. Dean Malenko and Perry Saturn also fall into this group and were picked up by one of the two giant companies after they proved themselves.
However, Eddie Guerrero makes this list instead, as he went on to become WWE champion.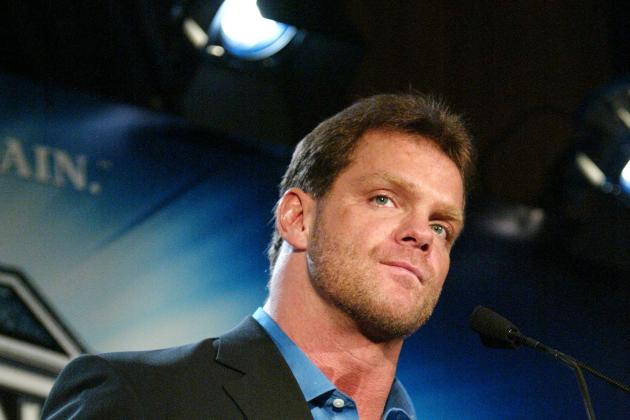 Peter Kramer/Getty Images

Chris Benoit's time in ECW is reminiscent of Eddie Guerrero's. He was also a smaller wrestler but an international star who needed to prove himself in America after a failed run with WCW.
However, Benoit's whole image went through a far more drastic change in ECW, despite the short time he spent in the company. This was because Paul Heyman saw the potential in him.
He persuaded Benoit to take on the ruthless, uncaring approach to his opponents that would become his signature. Such a persona enhanced Benoit's naturally efficient style in the ring.
Benoit also received the—rather unfortunate in hindsight—nickname "The Crippler" in ECW. This was after accidentally taking out Sabu who suffered a broken neck.
These components would come together at the end of his WCW career, and throughout his WWE one. He ascended to be the champion in both companies.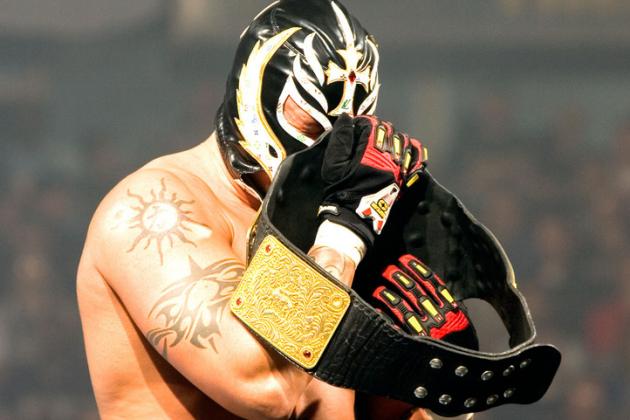 Rey Would Not Have Achieved This Without ECW (Image Obtained From WWE.com)
Rey Mysterio Jr. doesn't make this list so much for finding himself in ECW. There can be no doubt that the little Californian has developed immeasurably since that time.
However he—and his contemporaries—proved that the Lucha Libre style would sell in America. Therefore, he is the representation of an entire sub-genre of wrestling that found its feet in the American marketplace through ECW.
Amazingly—almost 20 years on—many of the moves first given airtime by ECW are now central to all the major professional wrestling companies.
Of course Mysterio has benefited from the change more than anyone. Today he has a Hall of Fame career which includes several runs as a champion in WWE.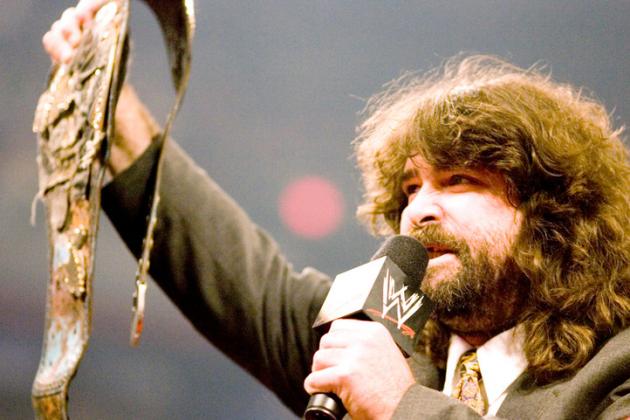 WWE Hardcore Title Was Influenced By Foley's Time Outside WWE and WCW (Image Obtained From WWE.com)
Mick Foley was successful both before and after being with the company, so from the outside it would appear that ECW did little for his career.
However, it is Foley himself who attributes his latter success to the freedom—and the mistakes—that he saw and made in ECW. He writes this in his autobiography "Have A Nice Day."
Foley certainly explored his more intense side when he did the infamous anti-hardcore promos. He also added a notable amount of scars to his considerable tally through the combined effect of ECW and working in Japan.
From his own words, it would appear that his time freelancing—which included his ECW run—allowed him to fall back in love with wrestling. This was much-needed following a bad experience with WCW.
Whatever the reason, ECW had an effect on the hardcore legend and that gave many viewers some very fond memories.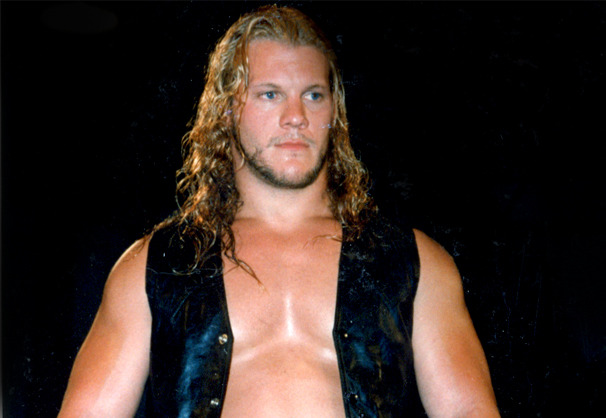 Chris In ECW (Courtesy of George Tahinos via WWE.com)
ECW was a place where people could build reputations, create gimmicks or prove a point.
Chris Jericho did all three in ECW. He went on to become the first unified champion in WWE amongst the 30 championships he claimed during his career.
Yet his actual run with the company was rather short and unremarkable.
Jericho claimed the ECW Television title in an upset win over Pitbull 2 and put on some interesting matches with the likes of Taz. However this looks insignificant compared to his later resumé.
So why does Jericho make this list? The simple answer is that ECW was the place where Jericho was able to put together all the different skills he had learnt around the world. It gave him a relatively no-pressure environment, and let him go on to show his potential.
Technical flaws to his in-ring game were fixed, while observing other's promo skills helped him develop his own style.
Jericho is the perfect example of someone who found themselves in ECW, but only prospered outside of it.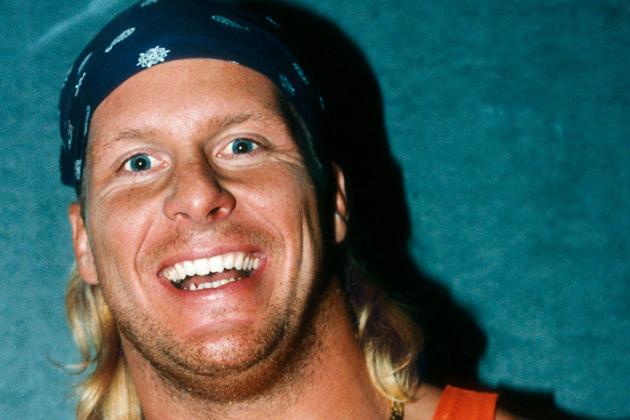 A Very Young Steve Austin In ECW (Image Obtained From WWE.com)
Watching Steve Austin in ECW is a bizarre experience after being so used to the "Stone Cold" character that he made his own in WWE. Yet the Texan clearly found that character from within himself during his run with the Philadelphia company.
His transformation from angry but classically-performed wrestling promos to the much grittier and more confrontational style that would be so iconic in WWE is mesmerizing to see.
Especially telling is his promo after losing to Mikey Whipwreck at November to Remember '95.
He starts the promo as a traditional wrestler wanting the belt, but finishes it with intensity spookily similar to the power of his King of the Ring "Austin 3:16" promo that launched him as a megastar.
This is the perfect example of ECW's freedom being used to create a character that would not normally have been embraced. Yet with a few alterations this persona became one of the—if not the—greatest characters ever.