Power Ranking the Top 10 Centers in the NBA: Dwight Howard Number 1?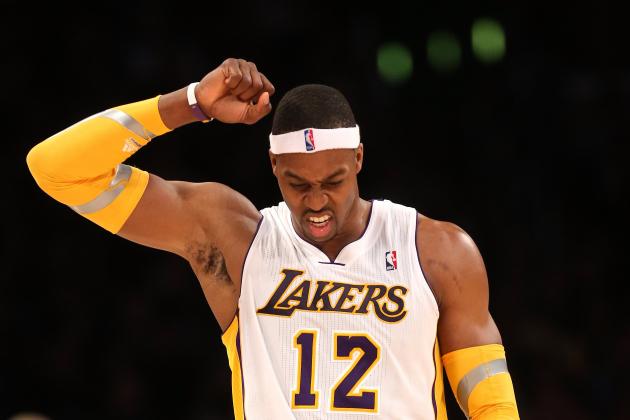 Stephen Dunn/Getty Images

The Center position is thought to be extinct.
Quality centers are hard to come by, but there are a lot of centers that have a lot of talent.
Dwight Howard, Marc Gasol, and Joakim Noah among others made the list, and there are many other talented big men in the league.
Without further ado, here are the top 10 centers in the NBA.
Begin Slideshow

»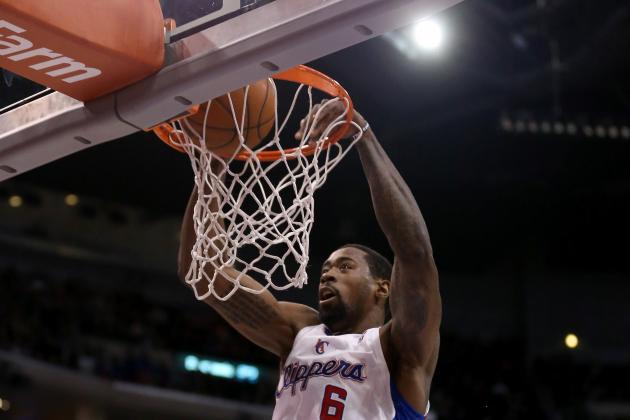 Stephen Dunn/Getty Images

DeAndre Jordan, Los Angeles Clippers
DeAndre is young and talented, but the players ahead of him are better.
Andrew Bynum, Philadelphia 76ers and Andrew Bogut, Golden State Warriors
Bynum and Bogut are injured. When they come back they will climb the rankings.
Marcin Gortat, Phoenix Suns
Gortat and Goran Dragic are the only men on the Suns that really care about what happens on the court. Gortat is productive on both ends of the court.
Nikola Pekovic, Minnesota Timberwolves
Pek has been a monster offensively, but his defense could use some work.
Tim Duncan, San Antonio Spurs, Kevin Garnett, Boston Celtics and Chris Bosh, Miami Heat
I do not consider Bosh, Garnett or Duncan centers because they all are power forwards who are forced to play center.
Anderson Varejao, Cleveland Cavaliers
Varejao was beasting on the court, but his points and defense could be better. He's also injured.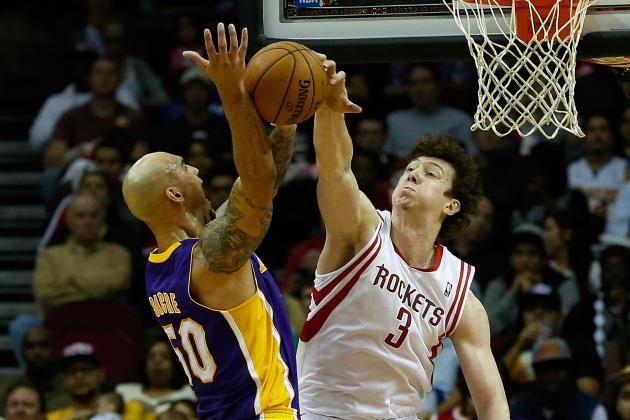 Scott Halleran/Getty Images

Omer Asik is the second-oldest Rocket at 26.
He is gradually entering his prime and is the only player with a double-digit average for both rebounds and points, averaging more boards than points.
Asik is also in a bit of a slump, failing to score in double digits in the last four games. He is among the league leaders in boards, averaging 11.1 a game. He also has 14 double-doubles.
He is the third best player on the youngest team in the league and is an essential piece of a future contender. In his third year in the league, Asik has become the third-leading rebounder, and has been finishing around the basket, displaying an astonishingly fluid athleticism.
The biggest hit on Asik's game is that he is averaging just 1.11 blocks per game, 19th among starting centers and 33rd in the league. When his defense becomes as good as his rebounding, then he will quickly jump the next few players.
If he can keep finishing the way he is, he and The Beard should go together like chips and salsa.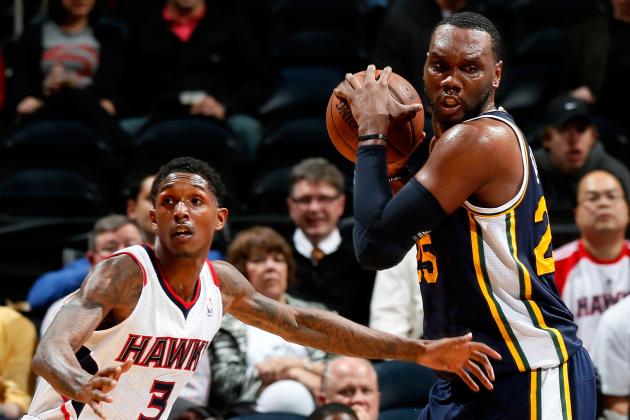 Kevin C. Cox/Getty Images

As of now, Al Jefferson is averaging 17 points, one block and 10 rebounds per game. He is the best player on a potential playoff team in the West. He is the key to the Jazz's defense and he knows it.
Jefferson is going to hit free agency this summer, and you can bet that there will be many teams looking to sign him. He is a big man who is about to hit his prime and at the least a solid No. 2 option.
He cannot be considered a superstar, but is capable of averaging 20 and 10 if he takes enough shots. He is also quite good from the charity stripe for a big man, hitting 85.7 percent of his free throws attempts—good for second among centers and power forwards.
He may never develop into a franchise big man, but is still a capable player on a playoff-hopeful team with talent.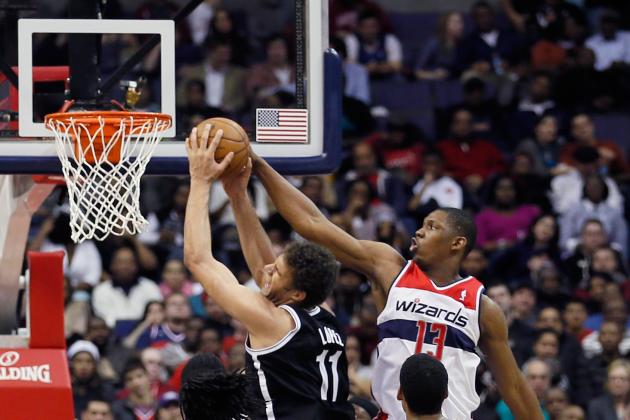 Rob Carr/Getty Images

Brook Lopez is a 24-year-old center on the Brooklyn Nets. His importance was displayed when he was injured and the Nets played very, very poorly.
Lopez is young and talented. He is 16th in the league in scoring (first among centers) with 18.5 points per game. He is also seventh in the league in blocks (fourth among centers) at 2.14 a game. The youngster will only get better.
Lopez's rebounding prevents him from being higher up the ranking He is averaging 7.2 boards per game. For a starting center who plays 29 minutes a game, that's just unacceptable. Hopefully, though, his rebounding will improve as he gets older.
In the PJ Carlesimo era, Lopez has been doing very admirably. He is averaging 21 points a game since Carlesimo became head coach.
In his prime, Lopez could very well be the most dominant center in the NBA. But until he improves his rebounding, he will be stuck at number 7.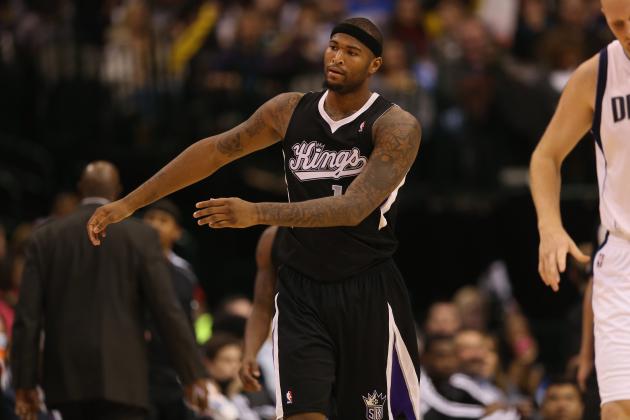 Ronald Martinez/Getty Images

Why is DeMarcus Cousins so immature?
Cousins is a very good center for the Sacramento Kings. He is also a head case.
His season averages are 17. 6 points, 2.7 dimes, 10.2 rebounds per game and 1.4 steals per game. Those are very good.
Cousins is also is only 22 years old. He is perhaps the best young center in the NBA, although he is not a very good defender. He is only averaging 0.6 blocks per game, very bad for a starting center.
The worst part of DeMarcus Cousins is not his defense,however, it is his mentality.
He is the most immature player in the league not named Andrew Bynum, who, ironically, is another talented young center. He can attract unwanted media attention, but he can also contribute on the court. It's risk versus reward with this player.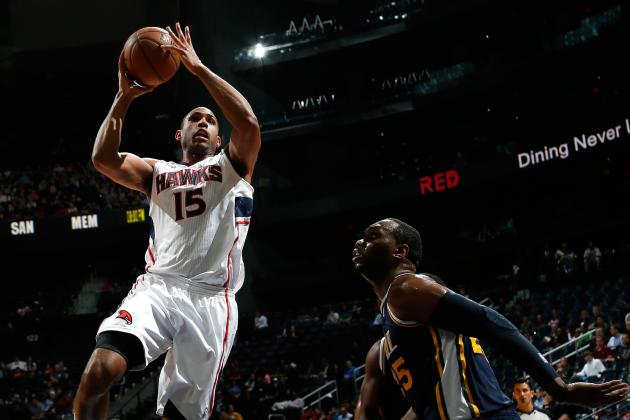 Kevin C. Cox/Getty Images

Al Horford is one of the most underrated players in the NBA.
He is a two-time All-Star and a crucial piece of a sleeper team in the East.
He boasts a stat line of 15.7 points, 9.5 boards, 3.3 dimes, and a block. While he may not be an All-Star this year, he is still a very solid player who can defend, rebound, pass, and shoot. Horford is not given the recognition he deserves, possibly because his two best teammates, Josh Smith and Jeff Teague, are also two of the most underrated players and the fact that Atlanta has a small market.
But if the Hawks make some noise in the playoffs, Horford may be given the recognition he deserves.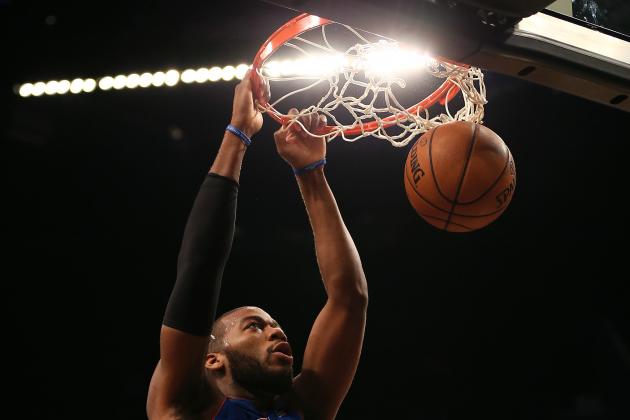 Elsa/Getty Images

Greg Monroe is young, talented, and the best player on a team that beat the Celtics, Blazers, Bucks, Heat, 76ers and Hawks.
He is also very young, just 22 years old. He has a very high ceiling and doesn't have half as many off-the-court issues as other young centers like Cousins and Bynum.
Monroe's stats also make him quite a decent fantasy player, averaging 15.5 points and 9.2 boards. The Pistons are a young and talented team, and Monroe is a huge part of their future.
Monroe scored 26 points on 11-of-19 shooting in 35 minutes against the Bucks on Friday. He also had 11 rebounds and two assists. Monroe hit a rough patch earlier this season, but he's been posting double-doubles again recently. His 26-point effort is one of his highest scoring games in recent memory.
Monroe could easily become a top-two center in a couple of years.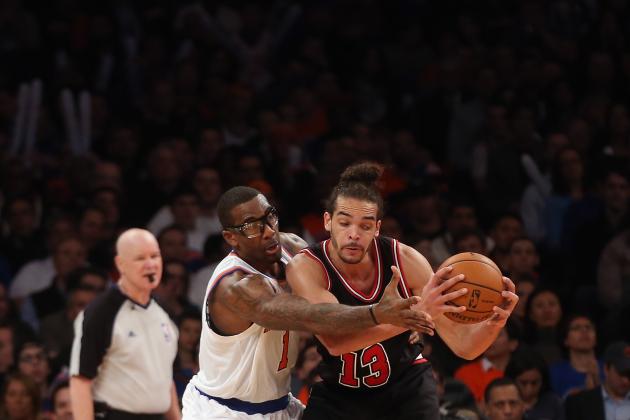 Bruce Bennett/Getty Images

Joakim Noah is doing a lot for the still Rose-less Bulls.
At 27 years old, Noah is having the best season of his career. Every stat bar rebounding (by 0.5) and FG% is a career high for him. He has really stepped up to help the Bulls weather the storm that is Derrick Rose's injury.
He has 17 double-doubles, including one triple-double. He is a great center for one of the league's best front court. His role may decrease when Derrick Rose comes back, but he's still a valuable player. The Bulls will need him if they want to make a playoff run this season.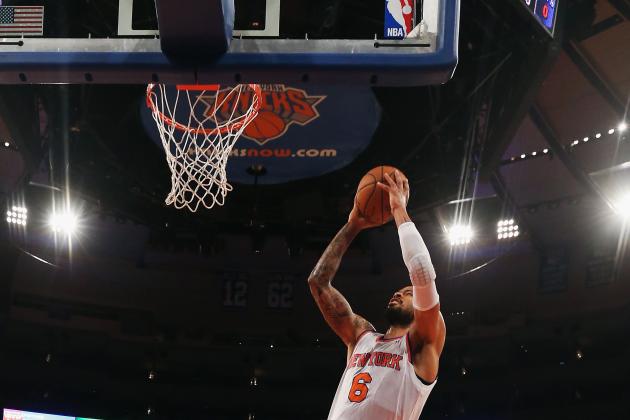 Bruce Bennett/Getty Images

Tyson Chandler is the Knicks' second-best player behind Carmelo Anthony.
He is an Olympian, reigning DPOY, and an NBA Champion.
He is shooting an insane 67.2 percent from the field, first in the league in that category.
While his offensive game is limited to dunks and putbacks, it is fun to watch. The Felton—or any Knick, for that matter—to Chandler alley-oop gets the crowd going and is fun to watch.
However, it is Chandler's defense that earns him this spot.
While he is nowhere near the top five in blocks, he is the defensive anchor for the Knicks. He switches like he is supposed to, fights for every rebound, and contests every shot. He patrols the paint like a guard dog, and is the main reason the Knicks rank fifth in point differential. He contributes on both ends and is a very important part of a championship contender.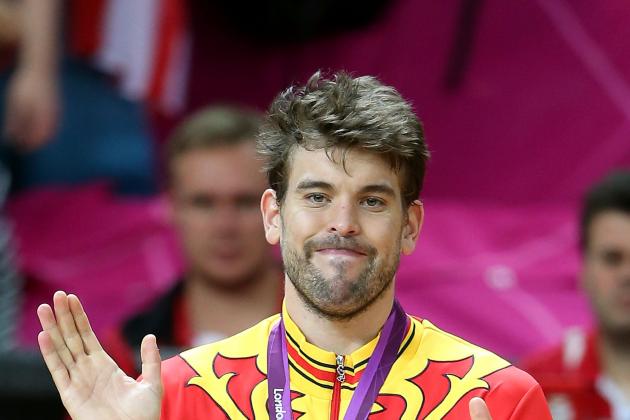 Streeter Lecka/Getty Images

Once known as Pau's little brother, Marc Gasol has made a name for himself in the NBA.
He is an All-Star and an Olympic silver medalist, despite not having a single ring.
The third member of the world's best frontcourt, Gasol is averaging 13.4 points, a number that would be higher if not for the scoring of Zach Randoph and Rudy Gay. He is also averaging 7.5 boards, 3.8 assists, a steal, and 1.9 blocks.
Like Brook Lopez, his rebounding could use work, but nearly every other part of his game is rock-solid. He is a good defender, solid offensive player, and one of the best passing big men there is.
In addition, Marc's free throw percentage is 88.5 percent. That's good for 10th in the league, first among power forwards and centers, and first among forwards and centers not named Kevin Durant.
The Memphis Grizzlies are contenders, and they would not be where they are today if not for the play of Marc Gasol.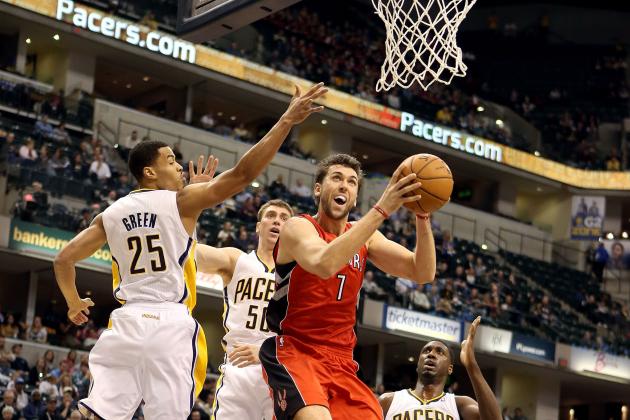 Andy Lyons/Getty Images

Just kidding. This was fun, though.
And the real number 1 is...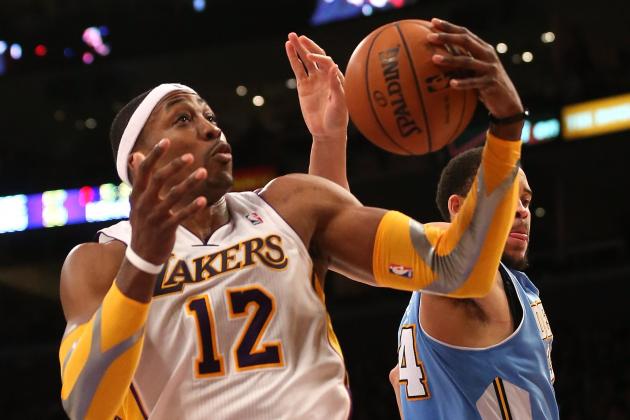 Stephen Dunn/Getty Images

Dwight Howard, even when he's not at 100 percent, is the best center in the NBA.
He is leading the league in rebounding and is the only player in the top five of rebounding as well as blocks and FG%. He is also posting a double-double as quietly as anyone's ever had.
He is coming back from an injury, but exploded in his return against Cleveland for 22 points and 14 rebounds in a half-hour. He helped the Lakers end their six-game skid, albeit against a terrible team.
He is at the least a top-six player behind Kobe Bryant, Carmelo Anthony, LeBron James, Chris Paul, and Kevin Durant. He is falling from many power rankings. Writers forget that he's still not 100 percent.
As the Dwight Howard gets back to form, the Lakers will get better. When that happens, writers and fans alike will give him the respect and recognition he deserves. While he's not the D12 of old, he's still the best center in the league.
Now, he's the best center in the league. When he's in form and fully healthy, it's no contest.