World Football: The 10 Strangest Scenes from the Last 50 Years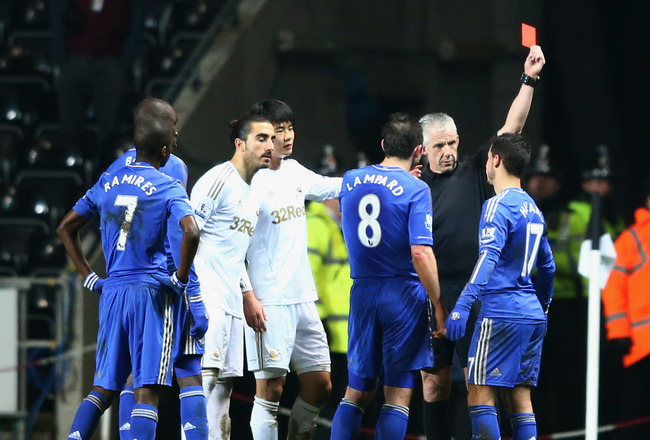 Michael Steele/Getty Images
After Eden Hazard took a dislike to a Swansea ball boy's time-wasting effort in the Capital One Cup semifinal on Wednesday, you may think that chain of events was the strangest on a football pitch in recent years. However here are 10 which undoubtedly beat Hazard's toe poke at a 17-year-old Welsh lad.
From animal invasions to Sheikh interference to Mario Balotelli. The saying "football is a funny old game" has never rung more true than in these next few slides.
By all means not an exhaustive list, here are my top strangest scenes on a football pitch in the last 50 years. If you know of any others, let it be known below!
10. Goalkeeper Needs Stretcher After Picking Ball out of Net 149 Times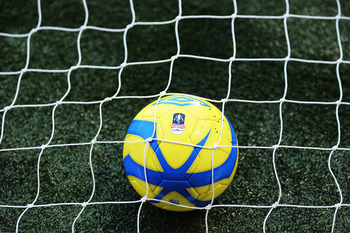 Ian Walton/Getty Images
Okay, so he probably didn't need a stretcher, but after conceding 149 goals he was undoubtedly a bit stiff the next day.
Madagascan football is not renowned for it's goals, but in a game between AS Adema and Stade Olympique L'Emyrne, the match ended 149-0.
AS Adema managed a historical win by scoring no goals whatsoever, as their opponents put the ball into their own net 149 times when protesting a referee's decision (via Guardian).
You would have thought they'd at least have tried to make it a round 150.
9. The Chickens Fight Back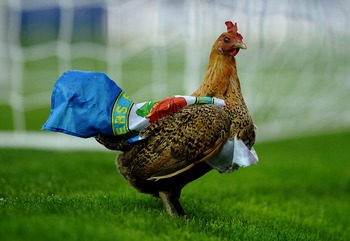 Laurence Griffiths/Getty Images
With Blackburn Rovers' season looking bleaker by the minute in 2012, the fans lay much of the blame on the owners of the club: a poultry company named Venky's (via Daily Mail).
When the chants of "Venky's Out" didn't have the desired effect, one (or more than one) fan took it upon himself to release a chicken dressed in a Blackburn flag onto the pitch against Wigan Athletic.
The crowd seemed to enjoy watching this bird a lot more than they did watching their players run around like headless chickens for much of that season.
8. Stop Hitting Yourself, Bryan
We've all played that childish prank where you take somebody's hand and make them hit themselves on the head.
However Bryan Carrasco took that one step further in a U-20 match between Chile and Ecuador. Whilst awaiting a throw in, Carrasco took his marker's hand, and flung it into his own face.
Why? Only Brian knows.
7. The Battle of the Egos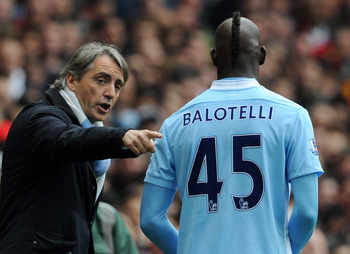 Michael Regan/Getty Images
If there are two more confrontational characters on the same side in world football than Roberto Mancini and Mario Balotelli currently, I'd love to watch their training sessions.
After Balotelli took a swipe at teammate Scott Sinclair during a practice, the manager told the feisty Italian to leave the field (via Daily Mail).
Now, Mario doesn't take too kindly to being substituted at the best of times, especially not during training, and he did more than lift up his shirt to reveal a "Why Always Me" top to prove this.
He took Mancini by the lapels, as the two men had a fight that would be more suited to seven-year-old boys during lunch break.
6. "I'm a Footballer, Honest Guv"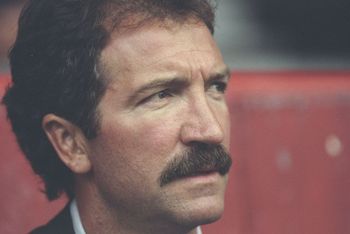 Getty Images/Getty Images
If anyone fancies a Premier League game next week, give Graeme Souness a call.
Ali Dia had convinced a college mate to ring up the then-Southampton manager pretending to be Liberian star George Weah claiming that Dia was an International striker from Senegal and to offer him a trial.
He wasn't George Weah's cousin, he hadn't been capped by Senegal, and his only professional experience was in the lower echelons of the French and German leagues. Oh, and non-league Blythe Spartans.
After the reserve game he was due to play in was cancelled, Souness gambled and brought Dia on against Leeds (via BBC). And so began the most farcical 50 minutes ever seen on a football pitch.
Needless to say, he was released shortly after.
5. Bib 1. Balotelli 0.
Having played football since he was very young, you would have thought Mario Balotelli (yes, him again) would be more practiced at putting on a training bib.
As it transpires, he isn't. And ESPN pundit Robbie Savage takes great delight in reveling in the Italian's struggle against a pesky bib that just won't go on.
Twice.
4. Habib Habibou Is Quackers
Habib Habibou is a Central African footballer currently plying his trade in the Belgian League with S.V. Zulte Waregam.
Nothing strange about that, I hear you say. Well no, but his rather direct approach to removing a duck which had wandered onto the field of play is. After a chase which would fit well to Benny Hill music, he flung the poor bewildered animal over the hoardings.
He does know that ducks can't fly, right?
3. Sheikh Up During France vs. Kuwait
In the 1982 World Cup, Kuwait conceded a goal to France during the group stages when the Kuwait players had thought the match had been stopped. Rather than surrounding to the referee, the players walked off the pitch and refused to continue.
However President of the Kuwati Football Association, Sheikh Fahid Al-Ahmad Al-Sabah, took a more aggressive approach, running onto the field to remonstrate with the referee (via Sports Illustrated).
The decision to allow the goal was eventually reversed after pressure from the Sheikh.
Perhaps England should have taken the same action when Frank Lampard's goal wasn't given against Germany in 2010. I suspect Prince William would have put forward a very convincing argument.
2. Karate Cantona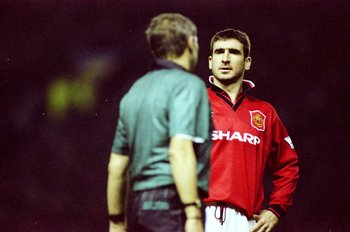 Anton Want/Getty Images
It would hardly be a surprise to see Eric Cantona on this list, but he doesn't quite make it to No. 1.
After being taunted during a game between Manchester United and Crystal Palace, rather than ignoring it, he retaliated. By karate kicking a Palace fan in the chest (via Daily Telegraph).
Not exactly a normal reaction, but then again, King Eric was anything but normal.
1. When in Doubt, Build a Moat and Fill with Crocodiles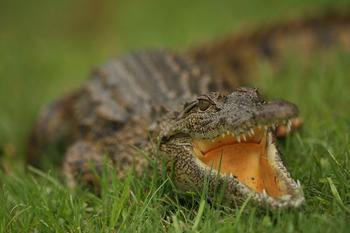 Warren Little/Getty Images
So who has beaten King Eric to the top spot? A crocodile, of course.
The Romanian club Steaua Nicolae Balcescu were having issue with football hooliganism at their home games in 2003, and decided to think outside the box to tackle it.
Rather than taking away season tickets or conducting more stringent searches, the Chairman decided to build a moat around the pitch, and fill it with crocodiles to prevent fans from storming future matches (via Guardian).
A medieval approach to modern football. I'm not sure it will catch on, but it certainly made the thought of invading the pitch a little less appetizing.
Well, for the fans at least, the crocodiles would have been licking their lips in anticipation, if they actually had any.
Honourable Mention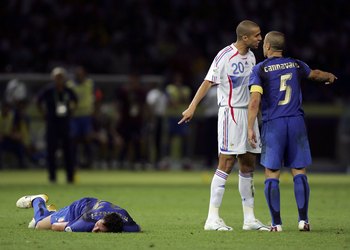 Ben Radford/Getty Images
No "crazy" slideshow would be complete without a mention of Zinedine Zidane's headbutt on Marco Materazzi. A rush of blood saw the Frenchman retaliate against Materazzi's reportedly offensive comments.
But does it beat crocodiles, ducks and chickens? Not a chance.
Keep Reading