PBA Winter Swing: A Multi-Tournament Tribute to Four PBA Legends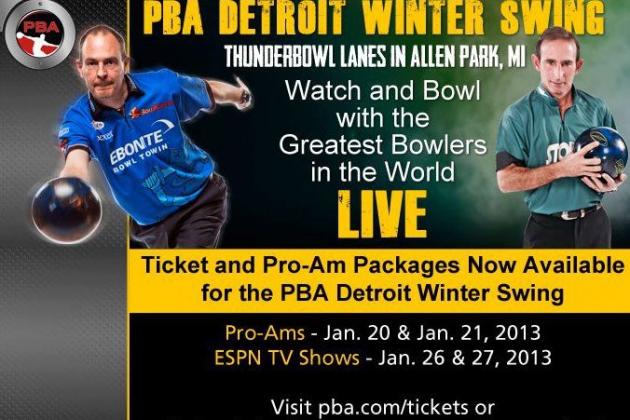 Photo courtesy of the PBA FaceBook Fan Page
January brings the PBA Winter Swing. A similar format to the World Series of Bowling, this event will include five different championships all held at Thunder Bowl Lanes in Allen Park, MI from January 19-25.
Four "open" singles tournaments will be contested honoring some of the greatest PBA Stars of all-time: Carmen Salvino, Mark Roth, Don Carter and the Earl Anthony.
Anyone can try and qualify by simply paying their entry fee and rolling in an eight-game qualifier. The top 10 bowlers will bowl in all four events.
Each of these tournaments will be played on its own unique oil pattern named after that particular PBA legend.
The Carmen Salvino pattern is 40 feet long with a crowned shape and gradual tapered decline.
The Mark Roth pattern is designed around today's ball technology using higher oil volumes to accommodate the higher rev rates of the modern era.
The Don Carter pattern is specifically designed to simulate lane play in his era, while using modern equipment.
The Earl Anthony pattern is 40 feet long; the oil widens, as opposed to narrows, down the lane. This forces players to make premium, unique and precision shots from a variety of angles.
Each event includes eight games of qualifying, with each total rolling over into the next tournament. The eight games from the Carmen Salvino Classic will roll over into the Mark Roth Classic. Those 16 will roll into the Don Carter Classic. Then all 24 carry over to the Earl Anthony Classic.
The top 16 qualifiers will advance to match play, and then the top two will face off in the TV Finals.
The fifth tournament is the newly created PBA Team League. Qualifying scores from all four events will help determine team seeds.
Here is a tribute to the four legends being honored as well as comments from some of the pros.
Begin Slideshow

»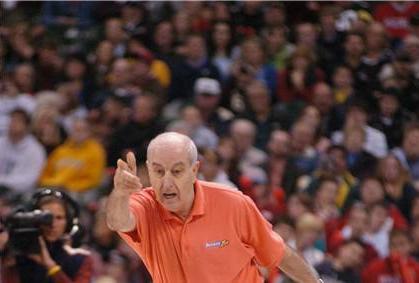 Photo courtesy of the PBA Media Gallery
The incomparable Carmen Salvino is one of the most beloved, respected and charismatic pro bowlers of all time. He is a founding member of the original PBA, a 17-time winner on the tour and an original PBA Hall of Famer inducted in 1975.
At the ripe young age of 79, Mr. Salvino is still a major contributor to the game as a valued member of the Brunswick bowling staff.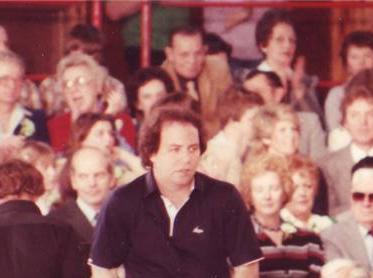 Photo courtesy of the PBA Media Gallery
Without question, one of the greatest bowlers of all time, Mark was a true innovator of the game, completely revolutionizing the sport with his original "cranker" style.
He completely dominated the PBA tour from the mid-70s through the 80s. Over a two year period alone (1978-1979) he won 14 titles.
He wound up winning 34 championships and four Player of the Year Honors.
Mark was the second bowler in history to earn $1,000,000, and was inducted into the PBA Hall of Fame in 1987.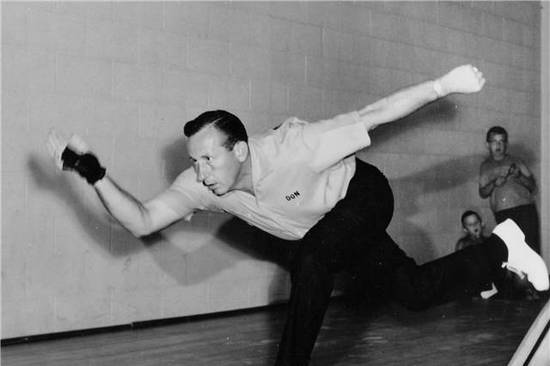 Photo courtesy of the PBA Media Gallery
A true legend of the game, Don Carter is another founding member of the PBA. Regarded as "Mr. Bowling, he dominated pro bowling in the 1950's.
In 1970, he was voted the Greatest Bowler of All-Time. In 1975, he was among the original inductees into the PBA Hall of Fame.
Don was also the first athlete to ever earn a $1 million dollar endorsement deal, from Ebonite International.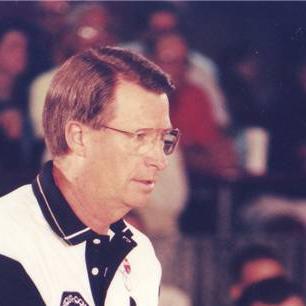 Photo courtesy of the PBA Media Gallery
Still regarded by most as the greatest bowler of all-time, there is no one more revered and admired in the game's history than Mr. Earl Anthony.
He was the first bowler to ever win $100,000 in one season (1975), and the first to ever win $1,000,000 in lifetime winnings (1982).
During his historic career he captured 43 titles including six majors. He captured Player of the Year honors six times.
Earl was voted into the PBA Hall of Fame in 1981, and in 2008 was the No. 1 ranked bowler of all time, in the "50 Greatest Bowlers of the Last 50 Years."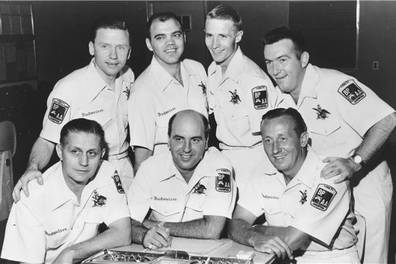 Photo courtesy of the PBA Media Gallery
Inspired by the Budweiser beer team of the 1950s and 1960s, the hope is the revival of this legendary concept will strike a chord with league bowlers, creating new interest in viewership and sponsorship.
Here are the eight teams, their captains and celebrity owners:
Motown Muscle—Mike Fagan, Jerome Bettis
L.A. X—Jason Belmonte, Chris Paul
Dallas Strikers—Norm Duke, Terrell Owens
Silver Lake Atom Splitters—Chris Barnes, Chris Hardwick
New York City WTT KingPins—Pete Weber, Billie Jean King
Pittsburgh Jack Rabbits—Osku Palermaa, LaMarr Woodley
Philadelphia HItmen—Bill O'Neill, Kevin Hart
TBA—Sean Rash TBA
For complete team rosters, logos and detailed league info visit the www.pba.com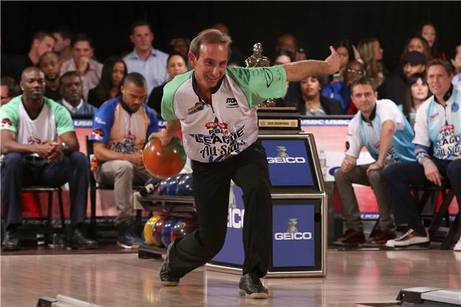 Photo courtesy of the PBA Media Gallery
I touched base with several pros who are participating in the Winter Swing: Norm Duke, John Szczerbinksi, Jack Jurek, Jason Belmonte and Chris Barnes; and asked them these two questions.
What are the first things that come to mind when you start preparing for this event?
What is it going to take to do well in all events?
Norm Duke:
"I think about winning first and foremost. I mainly (think about) what I believe is necessary to insure that I have a legitimate shot at victory. I train to that end."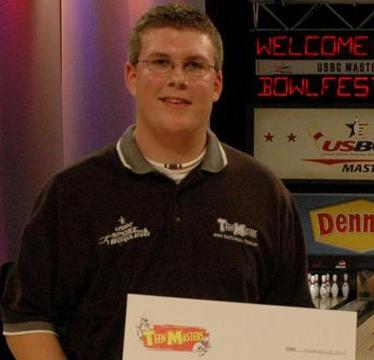 Photo courtesy of John Szczerbinski's Face Book Page
"Bowling this winter swing, the first thing that comes to mind is, let's bowl. I'm extremely excited about getting back on the lanes and ready to bowl in the new PBA League."
"A lot of consistency is needed—being similar to the World Series format, it's pertinent that you stay focused at what's at hand and not to get overwhelmed with end result. Lastly, have some fun. Like my first answer, I'm ready to bowl, so having fun with it will make it that much better being out on the lanes."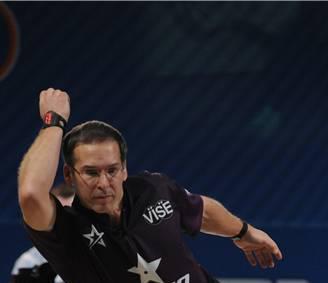 Photo courtesy of Jack Jurek's FaceBook page
"The first thing that goes through my head for this event, because of the team aspect, is I don't want to let my teammates down."

"Like I do for every event we bowl or swing of tournaments we bowl, I just try to get my physical game as sharp as I can and work hard on trying to get more versatile to keep up with the lane transitions we go through out on tour. And to go with that, I've continue to spend 6 days a week at the gym trying to keep myself in the best shape I can to handle the amount of games we can bowl over the course this week."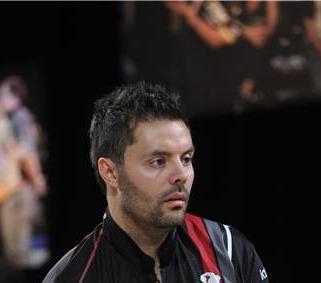 Photo courtesy of the PBA Media Gallery
"I try to make sure my physical game is feeling pretty close to perfect. You'll have to be bowling great if you want any chance of being near the top of the Winter Swing. Practicing often is my key."
"Patience is a virtue and is something that is a must if you want to out-perform everyone else. Frustration can creep in so easily and quickly into our games, but the ones who stay patient will be the guys who will be winning."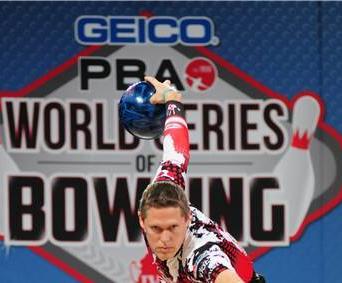 Photo courtesy of the PBA Media Gallery
"When I am preparing for any event I look for the details. What is the pattern, the surface, the format? I think about practicing my fundamentals and tools, so I can use the best combination of options to attack any given condition. In this case it will be four straight days on a demanding surface that is not that high scoring so my spare game will have to be sharp and the emphasis will be more on shot making rather than on just matching up and creating area."
"Mental strength—it is difficult to come back day after day after a long day of success or getting your teeth kicked in. The players that are able to regroup and dedicate themselves to their best effort every day are going to be successful. That is why my Atom Splitters team is going to be tough to beat."
Photo Courtesy of the PBA Media Gallery
Mike Jakubowki, Mike Flanagan and Ashly Galante will host live coverage of the PBA Winter Swing on www.XtraFrame.tv/pba
The broadcasts begin on Saturday January 19th at 11:40AM EST with the Pro Qualifier.
Qualifying and match play rounds for all four events will be shown live starting January 22nd.
For exact times visit http://www.pba.com/Live/
Lon McEachern, PBA Hall of Famer Randy Pedersen and laneside reporter Kimberly Pressler bring you the action on ESPN.
February 10th 3PM EST PBA League Round 2 / Carmen Salvino Classic Finals
February 17th 3PM EST PBA League Round 3 / Mark Roth Classic Finals
March 3rd 3PM EST PBA League Round 4 / Don Carter Classic Finals
March 24th 3PM EST PBA League Round 5 / Earl Anthony Players Championship
April 7th 1PM EST PBA League Elias Cup Finals