Rating the Chelsea Players Against Stoke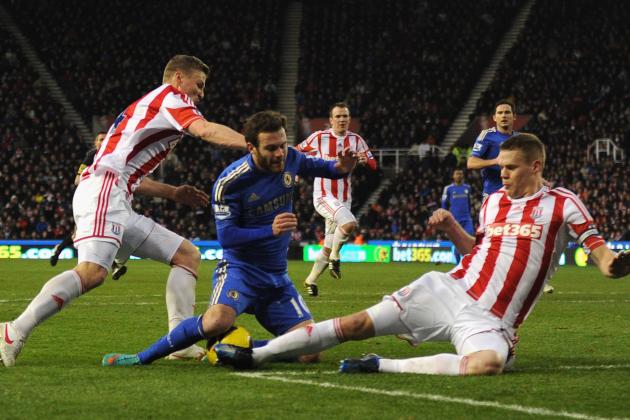 Chris Brunskill/Getty Images

Away at Stoke City has become known as one of the hardest Premier League fixtures in the calendar for any side.
Stoke were unbeaten at home for almost an entire calendar year, so Chelsea weren't the heavy favourites they usually are.
Besides the formidable opposition, Chelsea's recent results made a Stoke victory look all the more likely.
But this couldn't have been more wrong as Chelsea handed Stoke their biggest home defeat in the Premier League since they joined the top flight.
Two Jon Walters' own goals, a Frank Lampard penalty and a 35-yard stunner from Eden Hazard helped Chelsea cruise to a 4-0 victory.
So in an all-around impressive display from Chelsea, who were the outstanding performers in this important Premier League clash?
Begin Slideshow

»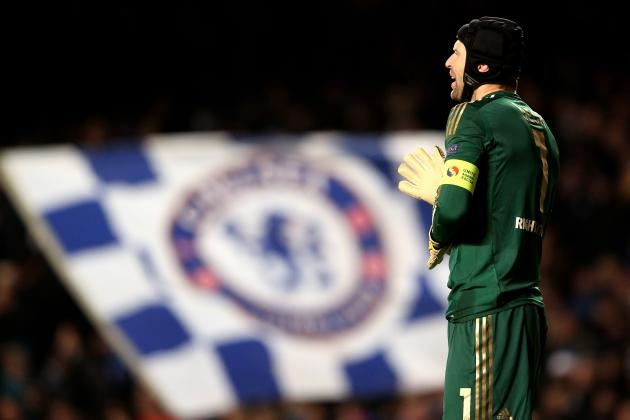 Scott Heavey/Getty Images

Petr Cech - 7
Apart from the first 15 minutes of the game when Stoke were putting pressure on the Chelsea goal, Cech was a spectator for large parts of the match.
Since he just returned from injury, this is probably the sort of game he would have wanted to ease his way back into the side.
When he was called upon, he was solid. He collected well from crosses, distributed from kicks and throws well and avoided any slips from the long-range efforts Stoke managed to carve out.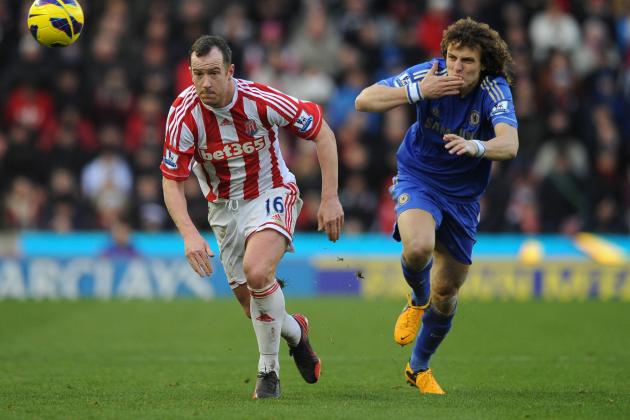 Chris Brunskill/Getty Images

Cesar Azpilicueta - 6.5
The Chelsea right-back was involved in an interesting battle with Matthew Etherington throughout the game. He was beaten for pace on a few occasions and allowed Stoke to get balls into the box. With that said, he had an okay performance defensively, but the positives were in his attacking crosses, which have definitely improved.
Branislav Ivanovic - 7.5
After his horror-show performance against Swansea on Wednesday, Ivanovic would have been forgiven if he were a bit nervous going into this game. But if he was, he didn't show it and was back to his no-nonsense style of defending. He positioned himself well throughout the game and won important headers in the box against Stoke's big set-piece threats.
David Luiz - 7
With Gary Cahill left out of the squad to be at the birth of his second child (congratulations, Gary), David Luiz had to step back into his old role at center-back. He had a shaky start to the game, but after he settled down he began looking much more comfortable. Along with Ivanovic, he nullified the threat of Kenwyne Jones easily.
Ashley Cole - 7
Cole had a lot of running to do on Saturday, both in attacks and defence, but he is used to that. He tracked Jonathan Walters well for most of the game, but he may be disappointed at the amount of crosses that were allowed to come in from Stoke. He was impressive going forward and had a few good chances on goal.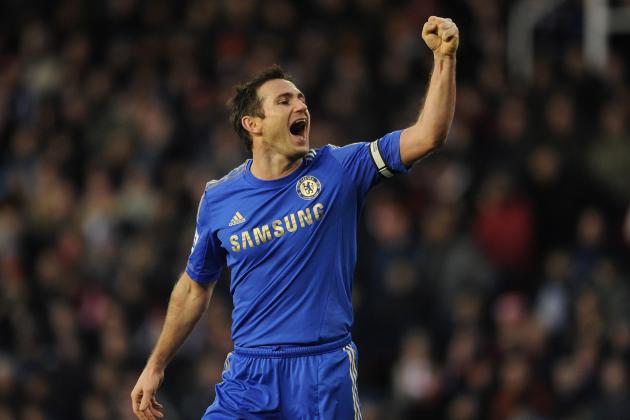 Chris Brunskill/Getty Images

Ramires - 7
A typical Ramires performance, which involved a lot of running. He covered his defence well and broke up play for Chelsea to turn defence to attack, which was key in Chelsea's effectiveness. Once again he proved how important he is to the Blues.
Frank Lampard - 9 (Man of the Match)
The man who can't keep himself out of the press recently will be on the back pages again, but this time all for the right reasons. Lampard was phenomenal on Saturday and proved to any doubters that he is still a more than capable performer at the top level. His vision was one of the main factors in Chelsea looking so good going forward. If it weren't for a fantastic display by Asmir Begovic, he would have had three goals, but I'm sure he'll be more than happy with his penalty.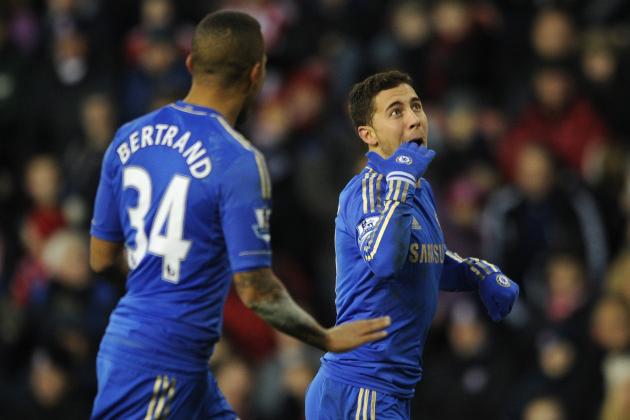 Chris Brunskill/Getty Images

Ryan Bertrand - 6.5
Defensively, it was a good performance from Bertrand,who helped Cole deal with Stoke's threat on the right wing. But going forward he was a bit more subdued than some of his teammates. Although he linked up well with Mata on occasions, it would have been nice to see more from him going forward.
Juan Mata - 7.5
Again Juan Mata showed why he is regarded as one of the most talented players in the Premier League. His vision and skill on the ball were plain to see as they are in the majority of his games. He didn't have the influence on the game that he usually does, but it was still a good performance.
Eden Hazard - 8.5
This was probably the best that Hazard has looked since the first few games of the season. He was awesome on Saturday, making the Stoke defenders look silly at times with his trickery and agility on the ball. He always looked threatening when he got the ball and scored an absolute cracker to make it 4-0.
Demba Ba - 7
Ba has offered Chelsea something different to Fernando Torres up front with his strength in the air. He won most of his aerial challenges and brought the ball down well. He didn't have many opportunities in front of goal, but his movement was good. He will still have Torres worried.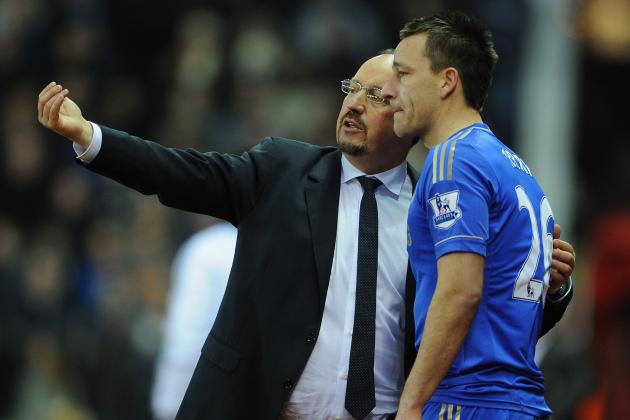 Michael Regan/Getty Images

Fernando Torres, John Terry, Paulo Ferreira
Not much to do for any of the substitutes on Saturday considering the game was already wrapped up before any of them could try to make an impact on the game.
Chelsea eyes were on John Terry, who was understandably a bit rusty and gave away a needless penalty toward the end of the game.
Terry will want more game time and more opportunities to get back some match fitness before he starts in any important games.
Torres did pretty much nothing when he came on in a straight swap for Demba Ba, but in fairness, Chelsea had already taken their foot of the gas in an attacking sense.
And Paulo Ferreira could have been having a cup of tea on the sidelines, and I don't think it would have mattered.