With the 2013 Major League Baseball season approaching fast, there are still many free agents left on the board looking for a permanent home.
Most of the biggest names have already signed their blockbuster deals, but this is the time of year when the teams on the cusp of winning a World Series add the finishing touches to the roster.
All of the following stars will have a job to start the 2013 season, but where they end up is anyone's guess right now. Either way, these are the best stars still available.
3. Delmon Young, Designated Hitter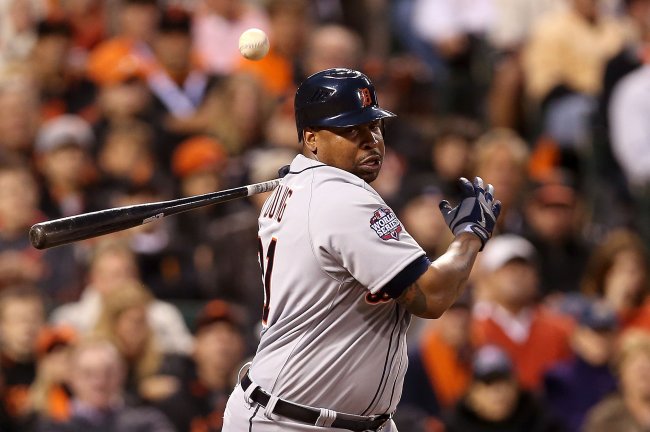 Christian Petersen/Getty Images
While the market will be limited for a hitter like veteran Delmon Young because of his inability to play the field like he once did, the designated hitter could still be a vital addition of any American League team looking for a pop in the lineup.
Young did undergo offseason ankle surgery (h/t Jeff Passan of Yahoo! Sports), but all reports have the procedure being minor and an estimated return date slated for February.
The slugger will likely sign with a team once he is healthy.
Young had a solid season in 2012 with the AL Champions Detroit Tigers (batting .267 with 18 home runs and 74 RBI), but the lack of consistency at the plate will force the team that signs him to make the deal for three years or less.
If he outplays the contract, though, he'll be due a huge payday next time he hits free agency.
2. Kyle Lohse, Starting Pitcher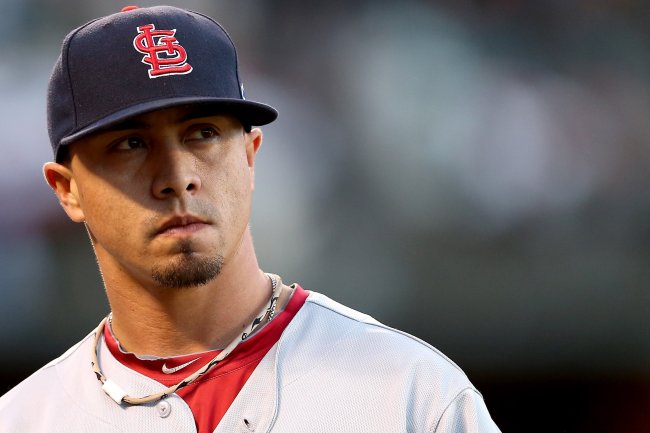 Christian Petersen/Getty Images
While the pitching market is already remarkably thin—the rush for quality starters begins immediately during the MLB offseason—the best pitcher left unsigned is former St. Louis Cardinals starter Kyle Lohse.
The Cardinals have a plethora of young stars that will be fighting for a spot in the rotation in 2013, and the re-signing of a veteran like Lohse to a high-priced contract would not be the smartest move for the franchise.
St. Louis' loss is another team's gain.
Lohse had an absolutely amazing season at 35 years old—going 16-3 with a 2.86 ERA and 1.09 WHIP in 33 starts—but his age is a legitimate concern. Add in that this was his best season of his career, and a team will sign the veteran, but it will likely be a one- or two-year deal.
1. Michael Bourn, Outfielder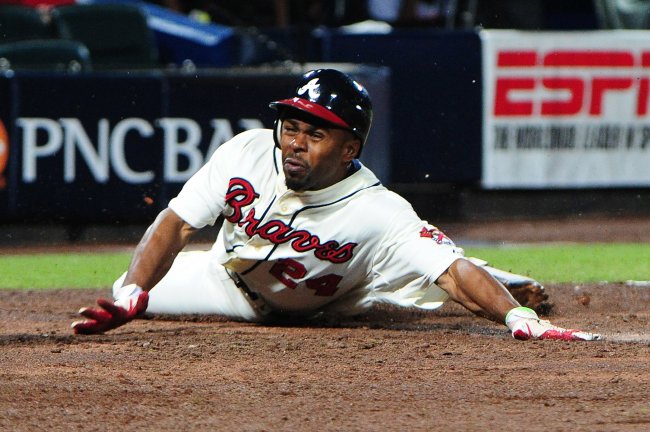 Scott Cunningham/Getty Images
There is no better player left in free agency than outfielder Michael Bourn.
Just because Bourn is still available doesn't mean he isn't worth a huge investment; this is a 31-year-old player ready to blossom into a bona-fide star.
Ranked as the No. 2 position player on unrestricted free agency list for 2012-13 by CBS Sports, Bourn is one of the better all-around players in the league, combining his stellar abilities in the field (two gold gloves) with unbelievable speed (42 stolen bases) and consistent hitting (.348 OBP).
Whichever team eventually lands Bourn will be adding a quality fielder and a solid leadoff man at the top of a batting order.
The Braves will look to re-sign the veteran this offseason (Bourn spent 2012 in Atlanta), but a team like the Philadelphia Phillies with money to spend and a need for another outfielder could eventually lure the free agent to the City of Brotherly Love.