NBA's Most Daunting Early-Season Home-Court Advantages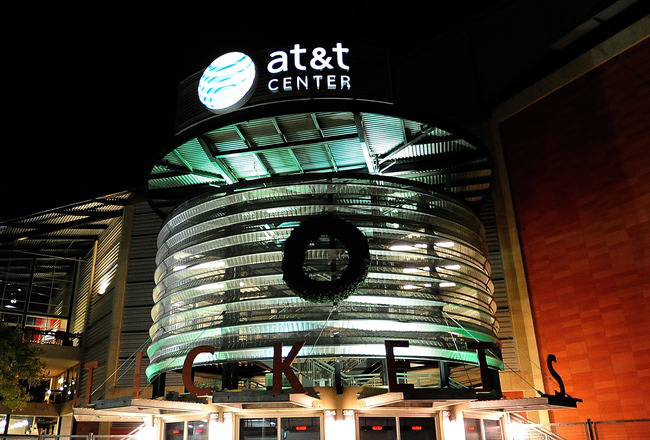 Stacy Revere/Getty Images
It's easy enough for a team's fans to be energized in the postseason: The intensity of a playoff game is at a totally different level than it is during a typical regular-season contest.
However, a number of teams benefit from a playoff-type atmosphere in their home arenas pretty much every time that they step out onto the court. And others (like the Indiana Pacers), have found a way to impose their will upon their opponent at home while not being cheered on by 20,000 fans.
Winning at home is absolutely critical to success in professional sports.
Road trips take a toll on all athletes, and since every NBA team plays half of their schedule while living out of suitcases, it's important that they take care of business when they don't have to leave their own city. There's no secret why home teams win most of the time: Home-court advantage is often so powerful that it's enough to overcome a vast disparity in talent between two opponents.
(Note: Statistics and records are accurate as of Jan. 10)
8) Memphis Grizzlies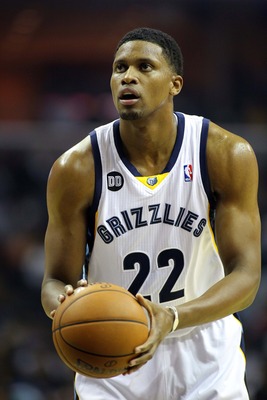 Spruce Derden-USA TODAY Sports
"The Grindhouse" isn't often mentioned when the league's most intimidating buildings are recognized, but it should be.
The edge that the Memphis Grizzlies have while playing at home is matched by few other teams in the NBA, and the FedExForum faithful helped spur the Grizzlies to a surprising upset of the San Antonio Spurs in the 2011 NBA Playoffs.
This season, Memphis' home mark is once again one of the best in the league (13-4). The 16,000-plus who head to The Grindhouse each night love their Grizzlies, and Rudy Gay with the rest of his teammates have responded by making it difficult for road teams to leave The River City with a win.
7) New York Knicks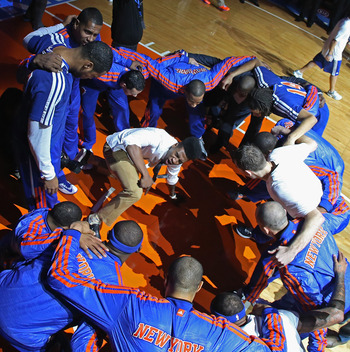 Bruce Bennett/Getty Images
Never underestimate the power of Madison Square Garden. Even with new seats and a few fresh coats of paint, it's still the same intimidating monolith that has destroyed the will of many a player.
The bright lights of Broadway are intimidating enough: This year, trips to Manhattan are even more difficult for NBA teams now that the New York Knicks have embraced Mike Woodson's coaching style. As we saw during the brief era known as "Linsanity", there may be no other arena in the NBA gets as wild as the Garden does when the home team is on a roll.
6) Indiana Pacers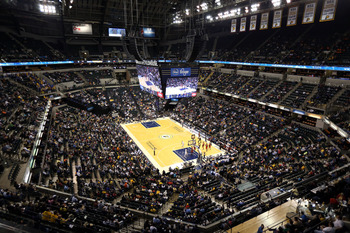 Andy Lyons/Getty Images
The Indiana Pacers have a decided home-court advantage, but that's primarily due to their play on the court. This season, the team has regularly struggled to sell out Bankers Life Fieldhouse, but the Pacers have still managed to get out to a 14-3 mark at home.
Indiana has finished with a winning home record for 23 consecutive seasons, yet they're forced to resort to multiple giveaways and promotions in order to put bodies in seats.
It's sad in some ways: There's plenty of great basketball being played in the heart of downtown Indianapolis, yet rare is the day when Bankers Life Fieldhouse is actually filled to capacity.


5) Miami Heat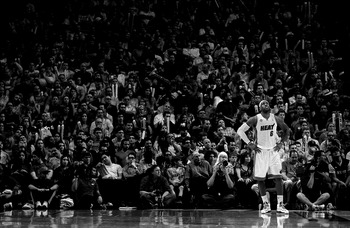 Mike Ehrmann/Getty Images
Miami Heat fans may show up late to games, but they do come: The Heat's average attendance is 101.6 percent capacity at the AmericanAirlines Arena.
The fans come because they're consistently treated to excellent basketball, courtesy of LeBron James, Dwyane Wade and the rest of their Heat teammates.
Two years ago, Miami fans had to be taught how to cheer. These days, the crowd is far more enthusiastic—a major reason why the Heat are 16-3 at home this season. But to be fair, the worst thing that visiting teams have to deal with is figuring out how to stop Miami's "3 Kings."
4) Denver Nuggets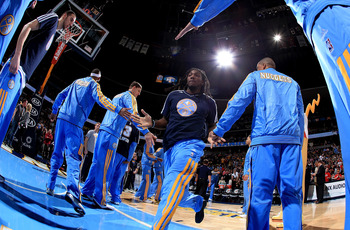 Doug Pensinger/Getty Images
The team with the one of the best home court advantages in the league has rarely been in town enough to enjoy the comforts of the Pepsi Center.
With 17 of their first 23 games on the road this season, the Denver Nuggets were at a distinct disadvantage early in the year. The rest of the schedule is far more favorable, and when you throw in the fact that the city of Denver is exactly one mile above sea level, opposing teams have their work cut out for them as soon as they step foot in the Mile High City.
The Nuggets are an impressive 12-2 at home so far in the 2012-13 campaign, and if they keep that pace up, they'll be a team that few will want to visit in the postseason.
3) Oklahoma City Thunder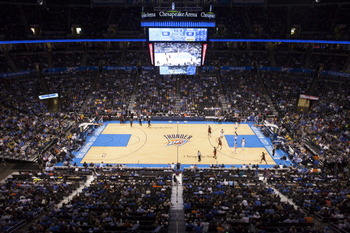 Shane Bevel/Getty Images
The Chesapeake Energy Arena is extremely loud, and the building's flat ceiling gives Oklahoma City a decided home-court advantage over their opponents.
However, acoustics aside, the main reasons why the arena gets so raucous are named Kevin Durant and Russell Westbrook.
The Thunder duo might be the best tandem in the game today, and when they're on a roll, you can typically add another one to the win column for Oklahoma City. The city's fanbase is absolutely crazy about basketball (as we learned when the New Orleans Hornets took up temporary residence there for two years), and that passion is heard each and every night.
2) Los Angeles Clippers
Stephen Dunn/Getty Images
For decades, the Los Angeles Clippers played the role of stepchild to the Los Angeles Lakers. But Chris Paul, Blake Griffin and the rest of Lob City are now—with all due respect to the hockey team—the Kings of LA.
This is what happens when you start the season with a 28-8 record (thanks in large part to their 18-3 mark at the Staples Center). Clippers' tickets are hot commodities these days (more than 19,000 fans come out to watch the Blake Show every night), and Clipper Nation is growing stronger with each passing day.
Lob City has provided plenty of excitement this year, and very few teams are equipped to come into that environment and escape with a victory.
1) San Antonio Spurs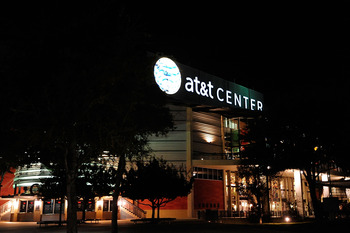 Stacy Revere/Getty Images
The AT&T Center doesn't have quite the same appeal as the old Alamodome, but San Antonio Spurs fans fill it just about every night. Those who are able to get Spurs tickets almost always leave the building happy: San Antonio has been nothing short of dominant at home this season (15-2).
Playing the Gregg Popovich-led Spurs is difficult enough as it is: When you add in a loud, boisterous crowd that's almost spoiled by winning, it creates an atmosphere unlike any other in the league.
Other arenas may be louder or have more bodies in the seats, but all things considered, the AT&T Center might be the most undesirable place for road teams in the entire NBA.
Keep Reading