How the WWE Can Make Midcard Titles Matter Again
Source: WWE.com
It's no secret that the United States and Intercontinental titles have been heavily misused in the last few years, symptomatic of WWE's apparent lack of interest in its own midcard.

Luckily, it also seems that WWE are beginning to realize how important it is that they build new superstars. An important part of achieving that is to revitalize the importance of the midcard titles.

With Antonio Cesaro's United States championship reign getting better on a weekly basis and the promising Wade Barrett having just become the new Intercontinental champion, WWE are in the perfect position to bring prestige back to the two titles.

In the last five to ten years, the importance of the US and IC championships has severely diminshed. Here are six ways WWE can bring back significance to those championships.


Fewer TV Title Changes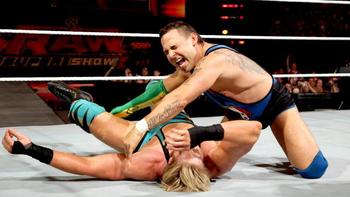 Source: WWE.com
In the last five years, nine of 16 US title changes and 12 of 22 IC title changes have happened on Raw, Smackdown or, more recently, Main Event.

That means that over 50 percent of midcard title changes don't happen on PPV.

Though having championships change hands on TV adds an "anything can happen in the WWE!" element to the shows, if most of the title changes happen on TV, more than anything it just makes those titles not look important enough for PPV events.
The titles should almost exclusively change hands at PPV events.
Having the midcard titles change less on TV and more on PPV instantly elevates the prestige of the US and IC championships.

Not only that, but the time that was formerly spent on TV title matches could then be used for compelling build-up to PPV title matches; this will help develop meaningful midcard feuds, which is good for everyone.
Give the Belts Better PPV Spots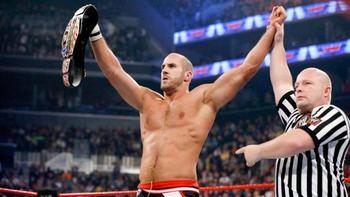 Source: WWE.com
Both titles need to be defended on every PPV.

In 2012, the Intercontinental championship was defended at nine PPVs. The United States championship was only defended at four (not including pre-show bouts).

There were several PPV events that had neither championship featured on their card. This is unacceptable.

Although championship belts are essentially just props, they're also meant to represent a performer's status within the company. What's the point of being US or IC champion if it doesn't even buy you PPV time?

WrestleMania cards embody this problem; in the ten years between WrestleMania X8 and XXVIII, there were three Intercontinental championship and two United States championship WrestleMania matches. Only one of those five matches went longer than 10 minutes.

The midcard championships should be defended at every PPV and definitely every WrestleMania if WWE is at all interested in presenting them as prestigious titles.
Increase the Amount of Title Defenses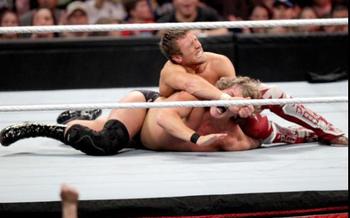 Source: WWE.com
If you look at the title histories for the US and IC championships, you'll note that the average reign is quite long, especially compared to world championship reigns in the WWE.

Reigns are very rarely shorter than two months, and when they last as long as 200 days it's seen as relatively commonplace.

Generally speaking this is a good thing. The problem is that long reigns don't mean as much if the title isn't defended at least monthly.
To give WWE credit, the last year or two has seen an increased amount of title defenses. However, there are some notable instances where this is not the case.

Daniel Bryan, for example, had a solid 176-day reign as US champion from September 2010 to February 2011. It's made less impressive, however, when you consider that the last time he defended the title on PPV was at Survivor Series 2010; four months before he lost the title.

The same thing can be said about many former US and IC championship reigns. Another one is Shelton Benjamin, who spent 594 days as either the United States or Intercontinental champion, but had very few meaningful title defenses in that time.


If there are no title defenses it diminishes the importance of the title, but it also hurts the champion, who's made to look unimportant despite the gold around his waist.


Don't End Feuds as Soon as the Championship Changes Hands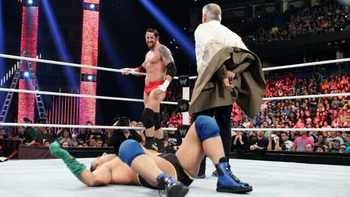 Source: WWE.com
In 2012, this particular booking transgression especially affected the Intercontinental championship.

Fans may have even noticed this creative habit within the last two weeks. Wade Barrett defeated Kofi Kingston on Raw in late-December to become Intercontinental champion, and Kofi had his return match two days later on Main Event.

That was the end of their feud.

When Christian lost the belt to Miz, their rivalry had ended by the next PPV. It was a similar situation when Miz and Rey Mysterio's reigns as IC champ ended.

If a US or IC champion lose their title and just give up their quest to regain it by the end of the week, what does it say about how much the championship is coveted by those superstars?

You'd very rarely see that in a world championship program. They typically last, at the very shortest, a month after the title changes hands. This needs to be the case with the midcard titles too.

WWE should much rather have a few long, substantial midcard championship feuds throughout the year than a cavalcade of mediocre ones.
Have a Plan for Champions After They Lose the Title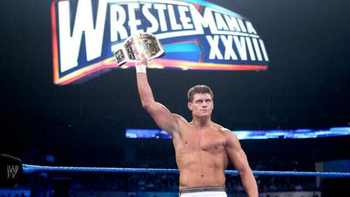 Source: WWE.com
This is obviously closely linked to the last point, but it's currently one that's apparently overlooked by the WWE's creative staff.
WWE have a tendency of seemingly forgetting about a talent after they've lost a title.
Cody Rhodes perhaps represents the best example of why this is important.

Rhodes' 236-day run as intercontinental champion was one of the better ones of the last decade, but WWE didn't capitalize on the momentum he had built up throughout his reign.

As a result, after he lost the title he just sort of flip-flopped around for months until he formed Team Rhodes Scholars with Damien Sandow. He still hasn't gotten back the level of momentum he had around this time last year.

We all know how tough it is to be a booker, and how making any long-term creative decisions in such a dynamic industry is very difficult. However, if creative just had a vague idea of a direction to take a midcard champion after they lose their title it would be a big step in the right direction.

If WWE view the midcard titles as a platform to help superstars gain momentum, which can then be taken to other places on the card, they'll be simultaneously improving the prestige of the titles as well as their likelihood on giving the title to the right superstar.
Never Have a Star's First Title Win Be a World Title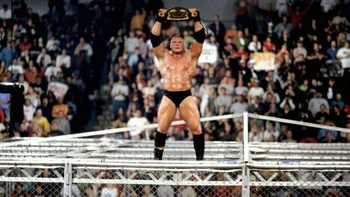 Source: WWE.com
Hell, even Goldberg won the United States championship before moving onto the WCW championship.

When performers like Alberto Del Rio and Brock Lesnar get a world championship as their first title win, it belittles the US and IC belts, as they're supposed to be a precursor to a world championship reign.

It's excusable for multiple-time world champions to be above midcard titles, but new stars should rightfully go through a US or IC title reign before moving on to a world championship.

Though this didn't occur in 2012, something similar and equally as bad did.
On one Raw back in October it seemed like creative were preparing to have Ryback feud with then-Intercontinental champion Miz.

Once John Cena was taken out of the main-event due to injury, though, Ryback was fast-tracked straight to the WWE title picture. Before his title match at Hell in a Cell, he squashed Miz, still the Intercontinental champion, in brutal fashion.

Ryback has yet to win a world championship, but it's fairly evident that at this point WWE think him to be above a midcard championship, just as they felt Del Rio and Lesnar were when they won their first world titles.

Every time a new star is propelled to the main event and a world title reign before going through the midcard and winning either a US or IC championship, WWE are teaching the audience that those titles aren't really that important.

It doesn't particularly serve the guy who wins the world championship, either. Both Sheamus and Del Rio were pushed prematurely, and their first title reigns reflect that.

Both of them could've used an Intercontinental or United States championship reign before their main-event push.

WWE should know that we can tell when they themselves don't care much about the midcard championships, and this is the most blatant way they show it.
Keep Reading