Ainge Shopping Paul Pierce?
Use your ← → (arrow) keys to browse more stories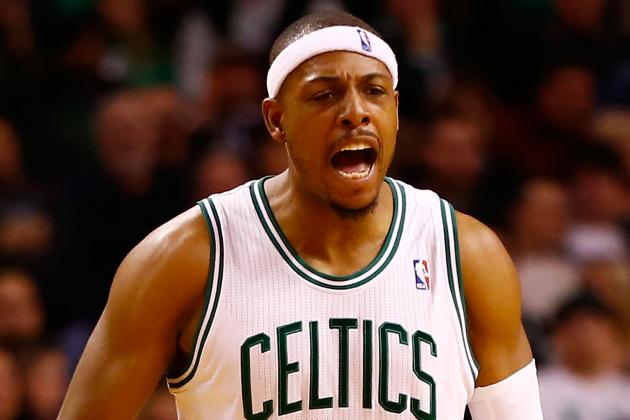 Jared Wickerham/Getty Images

Team executives involved in exploratory trade talks report that the Knicks (Amar'e Stoudemire), Lakers (Pau Gasol), Raptors (Bargnani) and Celtics (Paul Pierce) are open to discussing their high-profile names. In every case but one, the early indications are that none could be moved without a bad contract going back in return.