Philadelphia Eagles: Unrealistic Faith in Nick Foles Killing Birds' Coach Search
Use your ← → (arrow) keys to browse more stories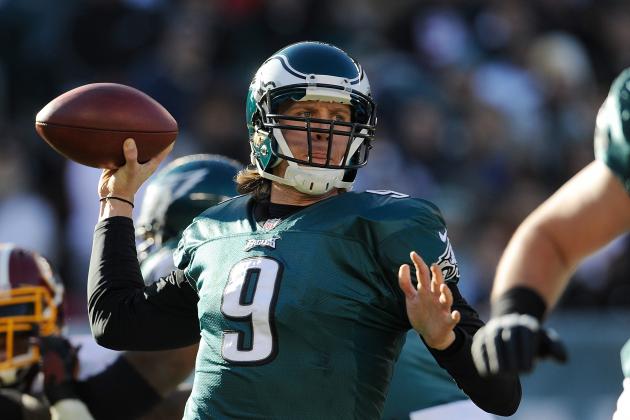 Patrick McDermott/Getty Images
Wanting Foles to be the answer at quarterback will not make it so.
Nick Foles is not a very attractive quarterback for prospective coaches, which is why the Eagles cannot find a head coach.
The names of those coaches interviewed by the Eagles front office was in double-digits, per Zach Berman of philly.com even before the Eagles interviewed former Chicago Bears head coach Lovie Smith this week.
The newest rumor has the Eagles going in hard on Brian Kelly, who was not available for interviews until recently because he was very busy coaching up his Notre Dame Fighting Irish to lose by 28 to Alabama in the BCS title game.
So you can see why the Eagles are so high on Kelly.
Trying to find a pattern in this coaching search is a fool's errand. They have interviewed college coaches, current NFL coordinators and former NFL head coaches. They have reached out for coaches with big reputations on both offense (Chip Kelly, Bill O'Brien) and defense (Smith.)
On the team website, the Eagles are trying to spin the exceptional length of this head coach search as being "due diligence."
Patience, of course, being the last refuge of the unsuccessful and the desperate.
If the Eagles do not realize it by now, they had better figure it out soon: they cannot find a good head coach because they do not have a good quarterback. Or, at least, not a good-enough quarterback.
Eagles fans have warmed up to Foles since he took over as the starting quarterback for Michael Vick after the November 11, 2012 loss to the Dallas Cowboys.
They point to Foles' two 300-yard passing games and the last-minute drive against the Tampa Bay Buccaneers—on the road, to stop an eight-game losing slide—as signs that Foles shows promise.
But the other numbers are troubling.
Foles threw six touchdown passes and five interceptions in the seven games he appeared in. That would not be so bad, except Foles also fumbled the ball eight times in those same seven games.
Foles' record as a starter was 1-5, and again, that single victory came on the last play of the game. The other five games saw the Eagles lose decisively in four of them.
His defenders will argue that the Eagles were in shambles around Foles, particularly where the offensive line was concerned. That is fair.
But there were games against the .500-or-worse Carolina Panthers and the Dallas Cowboys that Foles could not find enough plays to win.
Ultimately, a head coach coming to Philadelphia will review Foles' body of work trying to figure out what he does well.
That is not a particularly long list.
Foles is not a mobile quarterback. As noted above, he does not protect the ball all that well. And he ranked 29th out of 32 NFL quarterbacks in yards-per-attempt. The three quarterbacks behind him (Mark Sanchez, Christian Ponder, Blaine Gabbert) are also quarterbacks no one wants to build around.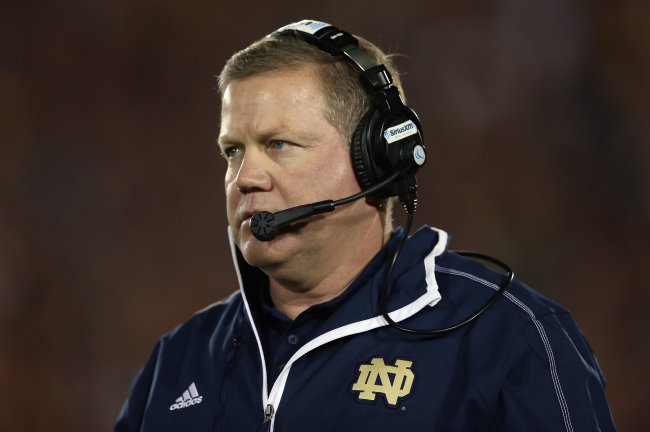 Jeff Gross/Getty Images
A head coach coming to the Eagles, then, would have to believe that Foles has the potential in coming seasons to develop into a very good (if not elite) quarterback—and the patience to wait for that development while the team loses winnable games as Foles grows into the position.
And that is why the Eagles cannot find "the guy" to take over their head coaching job.
The coaches they have interviewed have looked at the Eagles' situation—especially at the quarterback position—and passed.
So the search continues.
As long as Nick Foles projects to start at quarterback for the Eagles, this search promises to be lengthy and, probably, disappointing when it concludes.