Teams That Must Dump Salary Before NBA Trade Deadline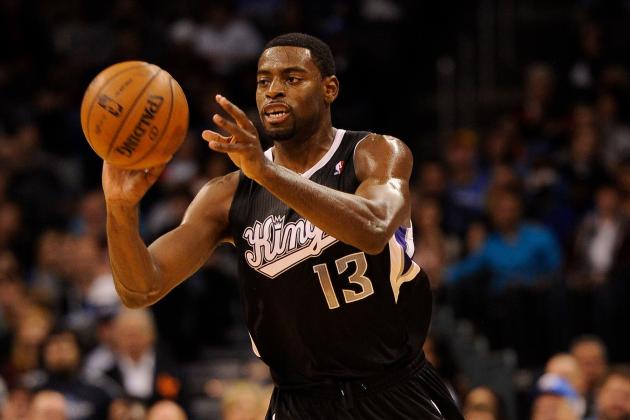 USA TODAY Sports

With the 2013 NBA trade deadline approaching, several front offices need to be decisive and dump salary for the betterment of their respective franchises.
February 21st marks the swap cutoff, and almost every team will be involved in trade talks. But certain teams should place salary-shedding as a top priority.
Some of those squads should get rid of bad contracts simply to expedite the team's long-term financial health. Other clubs must look to lose contracts and pick up affordable 2013 playoff pieces simultaneously.
In today's era of overspending, there are a slew of bad contracts out there. Not all of them necessitate a trade in February, and not all of them are movable even if a trade was needed.
So which franchises can and should dump salary?
Salaries gathered from Hoopsworld.com
Begin Slideshow

»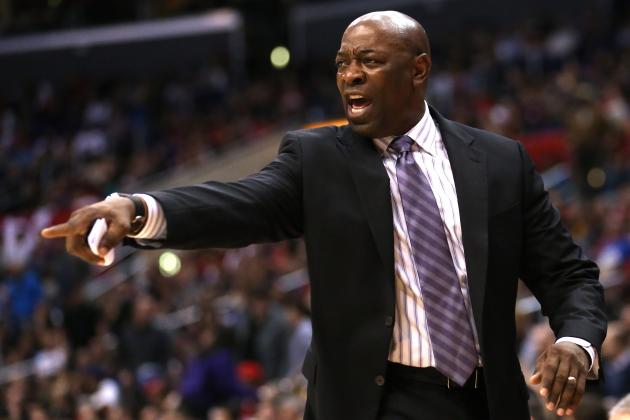 Stephen Dunn/Getty Images

Uncertainty still swirls around the Sacramento Kings' future location, but there are two things we do know about the team: It's not a winning unit, and the front office would be crazy to keep the current group together.
In order to improve their financial health and get more basketball production for their money, the Kings must seriously consider offers for DeMarcus Cousins and Tyreke Evans.
While character questions factor into both players' tradeability, Evans' is also due to health and underachieving on the hardwood. He should be shipped in order to give the franchise some substantial breathing room under the cap.
Evans isn't the only salary-dump candidate. John Salmons ($22.6 million over three years), Marcus Thornton ($24.2 million) and Chuck Hayes ($17.2 million) are all due bloated sums from 2012-13 to 2014-15.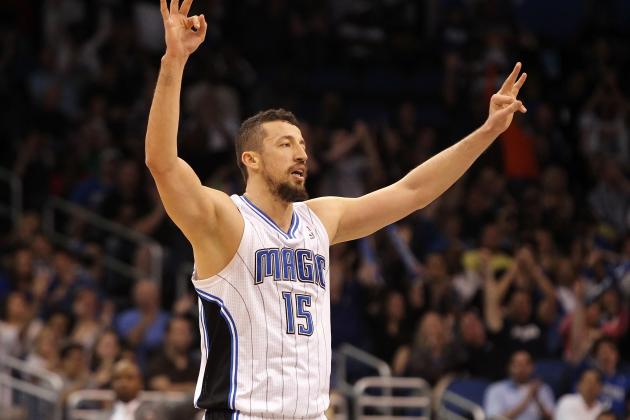 Kim Klement-USA TODAY Sports

The Orlando Magic are nearly $6 million below the luxury tax threshold, and they'll have even more room in 2013-14. But they need to clear as much space as possible.
Ridding themselves of Hedo Turkoglu's massive contract before the trade deadline would provide additional relief and flexibility in the upcoming free agency market.
Considering his productivity decline and shaky health, another piece would likely be necessary to move him, according to Chris Tomasson of Fox Sports Florida:
The Magic gladly would part with Turkoglu. But Turkoglu could probably only be traded if he's packaged with an intriguing player, considering he's making $11.8 million this season and has a player option next season for $12 million.
The franchise is still feeling the ill effects of the Dwight Howard trade, and trading to clear salary cap space is a good start to healing the ailment. Pairing Turkoglu with one of Orlando's young frontcourt contributors is a possibility.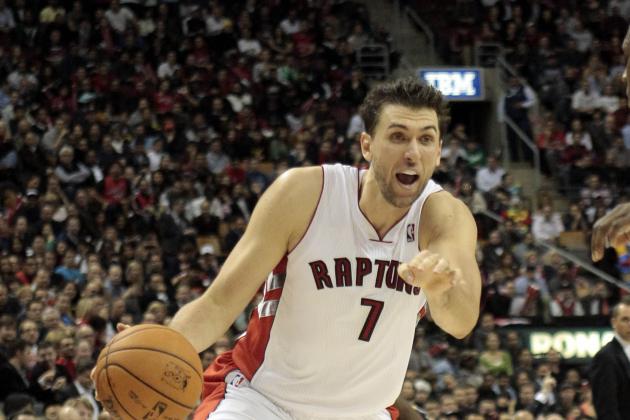 John E. Sokolowski-USA TODAY Sports

The Toronto Raptors owe former No. 1 draft choice Andrea Bargnani more than $32 million from 2012-13 to 2014-15. It wouldn't be worth it to dole out that amount to someone who's definitely a secondary player.
He's clearly not the cornerstone for playoff success they hoped he would be, even though he's talented and still has untapped potential. If he hasn't led them in the right direction by now, odds are he never will.
Bargnani's on-court value doesn't match up with his salary, and shipping him elsewhere could bring the Raptors fresh and promising basketball opportunities. Despite his injury history and top-pick underachieving, Bargnani is still an attractive player.
Toronto must offer him to a financially flexible club. In that scenario, they could receive two or even three players and still make a net gain in cap room space.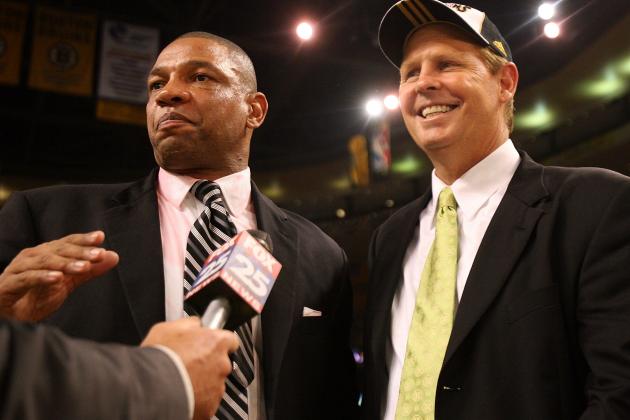 Elsa/Getty Images

One way or another, the Boston Celtics should dump salary soon.
In their pre-trade deadline negotiations, they should listen to offers for the superstars while trying to small-ball their way to future financial room and immediate postseason potential.
Some mid-size and smaller contracts could potentially be moved while bringing in more playoff-ready pieces.
Even though players like Jeff Green and Courtney Lee recently signed extensions with the team, they aren't completely safe from dumping. If they had played better to start the 2012-13 campaign, it would be a different story.
Other peripheral pieces like Fab Melo could (and should) be whisked away in a heartbeat.
Jonathan Daniel/Getty Images

George Karl's Denver Nuggets are a playoff-caliber bunch, but can they compete for a championship?
They won't in 2013 or 2014 unless they clear some cap space. Denver is projected to free up virtually no cap space this summer.
With Ty Lawson's contract skyrocketing to more than $10 million in 2013-14, the Nuggets are on pace to flirt with or exceed the luxury tax line, depending on non-guaranteed money.
If general manager Masai Ujiri can deal overpaid veterans like Wilson Chandler and Andre Miller without taking horrible contracts in return, he should jump on the chance.
The Nuggets have made significant salary-clearing transactions in the past (Marcus Camby, Corey Brewer, Nene), and they should probably do it again in order to build a more talented, valuable roster.
For more NBA chatter, follow me on Twitter: