Is Aldon Smith Just as Injured as Justin Smith?
Use your ← → (arrow) keys to browse more stories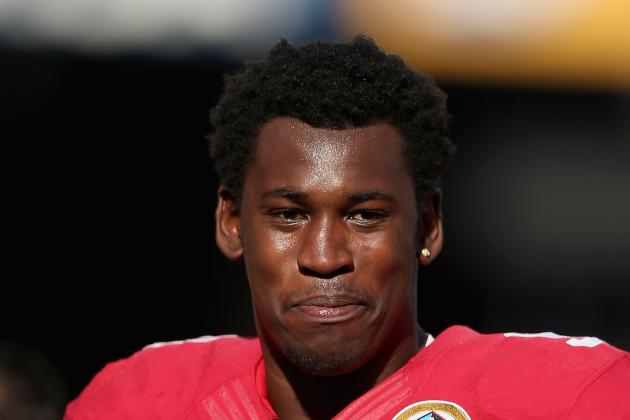 Ezra Shaw/Getty Images

Eric Branch consulted Mr. Torn Triceps, former NFL center Kevin Mawae, on how to deal with the injury. Mawae explained the percentage of the tear and where the tear occurred in the muscle are elements in how effective 49ers defensive end Justin Smith will be Saturday in the divisional playoff game against Green Bay at Candlestick Park.