MMA: Power Ranking the Top Fighters Training at AKA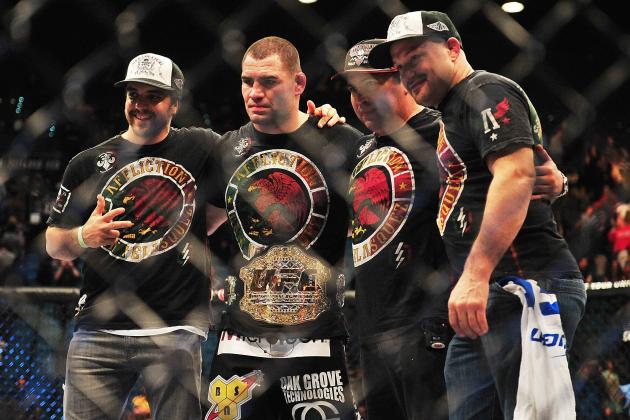 Gary A. Vasquez-USA TODAY Sports

The American Kickboxing Academy houses one of the most impressive stables of mixed martial artists in the sport today.
From heavyweight champion Cain Velasquez to pioneer Phil Baroni to up-and-comer Khabib Nurmagomedov, AKA possesses fighters of all shapes, sizes and experiences.
How do we rank these fighters, and how do they stack up against each other? What's the pecking order inside the legendary walls at AKA?
Start the slideshow to see.
Note: This list is a current ranking of the fighters, so I'm looking at their most recent performances to determine the rankings.
Begin Slideshow

»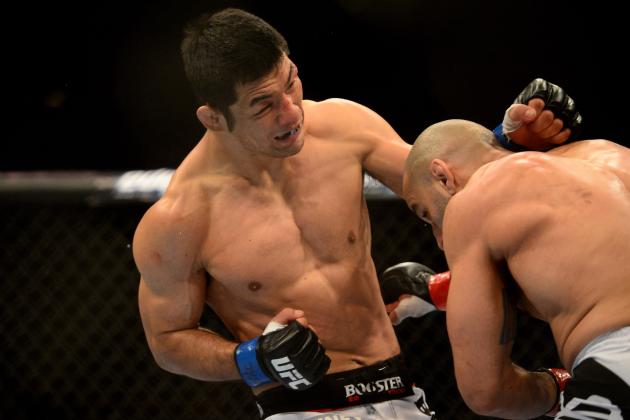 Mark J. Rebilas-USA TODAY Sports

Japanese standout Riki Fukuda kicks off our list at No. 10.
Since arriving on the UFC scene in February 2011, Fukuda has posted a 2-2 record in which each bout was decided by the judges' scorecards.
Honestly, I don't find him to be an exciting fighter, and his skills are just barely average in the UFC's middleweight division.
Time will tell just how good Fukuda can be, but for now, he climbs no higher than No. 10 among his AKA counterparts.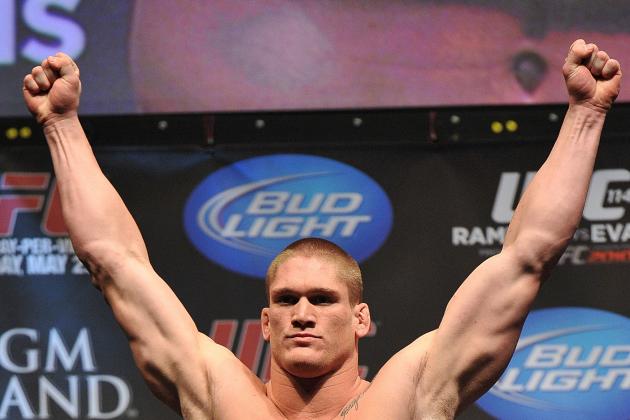 Jon Kopaloff/Getty Images

Is Todd Duffee back?
Was he ever really here?
Is he here now?
Following an absolute drubbing of English heavyweight Phil de Fries at UFC 155, many fans and critics are again aboard the Todd Duffee hype train, but for what?
De Fries is not even a UFC-caliber heavyweight in my eyes, and I have yet to be impressed by him in any of his UFC bouts.
Duffee might just be the "next big thing" in the heavyweight division, but let's hold off on that notion until he proves it, shall we?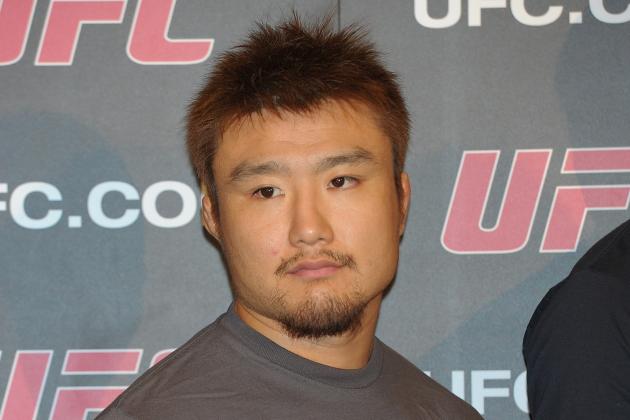 Koki Nagahama/Getty Images

Takanori Gomi may not be as stellar as he once was as the Pride lightweight champion, but he is still a decent fighter in the UFC's stacked lightweight division.
Since making his Octagon debut in 2010, Gomi has posted a so-so 3-3 record. That said, the three losses came against Kenny Florian, Nate Diaz and Clay Guida.
Not bad dudes to lose to, eh?
Gomi currently rides a two-fight winning streak, and he's booked for what promises to be a barn burner against Diego Sanchez at UFC on Fuel TV 8.
Yummy.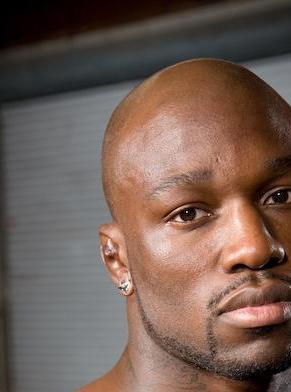 CREDIT: mmablogspot.com
How good (and clean) is "King Mo"?
Lawal boasts an impressive 8-1 record with one no-contest due to a failed drug test, and I'm not sure how high (or low) his ceiling as a professional stands at this point.
Is he the powerful wrestler and knockout artist that we saw against Roger Gracie and Mike Whitehead, or is he the sluggish and tired fighter we saw in Round 3 against Rafael Cavalcante in his sole professional loss?
Time will tell, and with Lawal set to make his Bellator debut on Jan. 24 against Przemyslaw Mysiala, we'll find out sooner rather than later.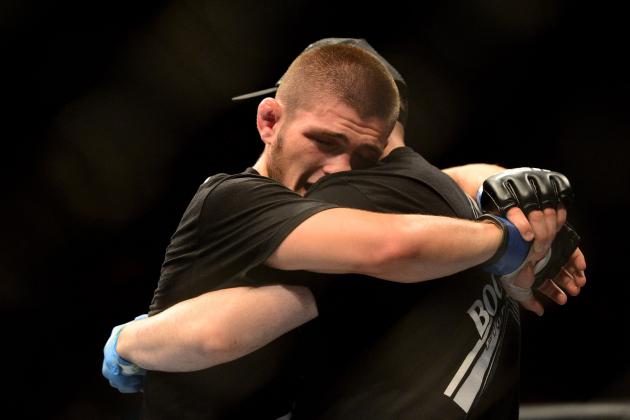 Mark J. Rebilas-USA TODAY Sports

How good is this kid?
The 24-year-old two-time Combat Sambo World Champion Nurmagomedov is one of the more intriguing prospects in the UFC's lightweight division.
His professional record is spotless at 18-0, and his two UFC victories came against proven veterans in Kamal Shalorus and Gleison Tibau.
A Jan. 19 bout against Thiago Tavares at UFC on FX 7 awaits the young AKA stud, and one can expect some big-time fights in his future should he emerge victorious.
Right now, I have a hard time placing Nurmagomedov any higher than No. 6 on the list, but do not be surprised to see him evolve into one of AKA's most prized possessions in the very near future.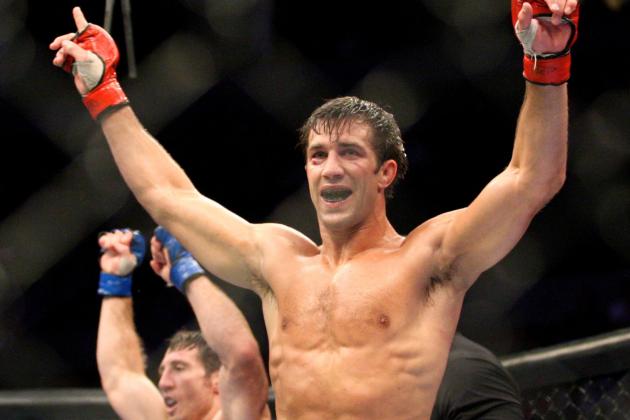 Scott Olmos-USA TODAY Sports

Let me chug some Haterade here for a minute...
*Wipes mouth* Ahh, there we go.
Look, I don't care for Luke Rockhold. I think he's overrated, and I think people value his cushy record a bit too heavily in comparison to other top middleweights of today.
He looked mediocre (at best) against Tim Kennedy in his most recent outing, and, as they say, you are only as good as your last fight.
Now, time for some real talk.
A fighter does not post a professional record of 10-1 without being pretty damn good. Rockhold is, then, pretty damn good; I'm just not sure he is the "elite" middleweight many see him as.
As with many other fighters on AKA's roster, the future will tell more about Rockhold's merit. But for now, I can rank him no higher than No. 5 (and even this high pains me).
Kyle Terada-USA TODAY Sports

One thing you will notice about AKA's roster when perusing this slideshow is that their fighters are draped in mystery.
Cormier, like Rockhold, Nurmagomedov and Lawal, is justifiably hyped, and his skill set looks to be among the best in the business.
Still, we have yet to see the best (or worst) of Cormier inside the Octagon, and therefore it's difficult to judge just how good he will be on the sport's biggest stage.
Personally, I think Cormier has the brightest future under the UFC banner of any Strikeforce import in any weight division, and I await his Octagon debut with giddy anticipation.
An unparalleled wrestler with ever-improving hands, Cormier may very well hoist UFC gold by 2014.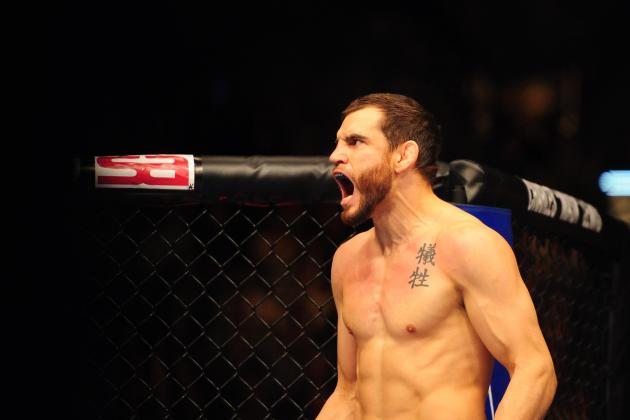 Mark J. Rebilas-USA TODAY Sports

Jon Fitch is the man.
Say what you will about his "lay and pray" tactics (you saw his Erick Silva fight, right? Just checking!) the man has proven himself time and time again at the highest level of his division, and that is an accomplishment of the highest order.
Right now, I favor Jon Fitch against any welterweight in the world not named Georges St-Pierre, and that puts him in elite conversation.
Still, Fitch will never win the UFC championship as long as GSP is around. The next two guys on this list will (or already have), so I can't rank the Fitch-man any higher than No. 3.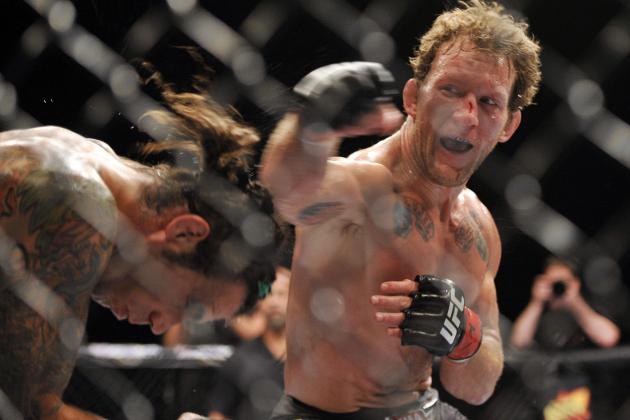 Joe Camporeale-USA TODAY Sports

I wholeheartedly believe "The Bully" will be a UFC champion someday.
The man has scary, always-improving power and boxing, and his wrestling is (and will always be) among the best in the division.
His nemesis, Frankie Edgar, left the division for the greener pastures at featherweight (let me know how that works out for you, Frankie), so now Maynard's star can shine bright at 155.
He is currently coming off injuries and the birth of a baby girl, but I expect Maynard to emerge as a top contender in the UFC's lightweight division in due time.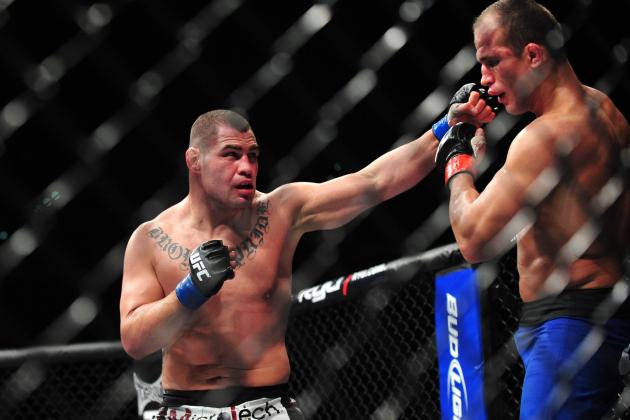 Gary A. Vasquez-USA TODAY Sports

It's good to be the king.
What more can be said about Cain Velasquez that has not already been gushed by adoring MMA fans and critics worldwide?
Velasquez, for his lack of personality, is an incredibly likable dude. It is hard not to root for him inside the Octagon on fight day.
He absolutely crushed Junior dos Santos at UFC 155, and that performance ranks among the best championship performances in UFC history, in my book.
Velasquez has the speed, power and cardio to be champion for a long time. If he stays as dedicated and motivated as in the past, his AKA mates will be forced to follow his lead as the alpha dog for years to come.