UFC: Early Odds and Predictions for January's Biggest Fights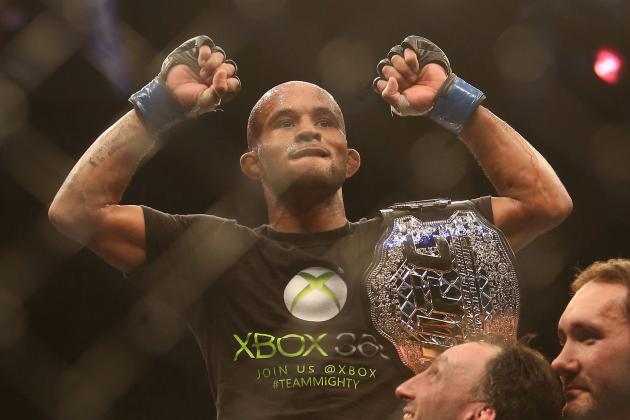 Tom Szczerbowski-USA TODAY Sports

The UFC brings two free cards to the table in January. Things kick off on Jan. 19 with UFC on FX 7: Belfort vs. Bisping, and return one week later on FOX with the UFC's sixth network television event.
Michael Bisping takes on Vitor Belfort in a crucial middleweight fight. Should Bisping win, he will be the next challenger to Anderson Silva's middleweight crown.
One week later, the UFC flyweight championship will be on the line on FOX. Champion Demetrious Johnson defends the title against John Dodson.
The two main events are not the only interesting fights lined up, but they are most certainly where the focus is. UFC matchmakers Joe Silva and Sean Shelby have put together two strong cards to open the year, and the UFC is giving them away on free television.
Here is an early look at the odds and predictions for the five biggest fights of the month.
Begin Slideshow

»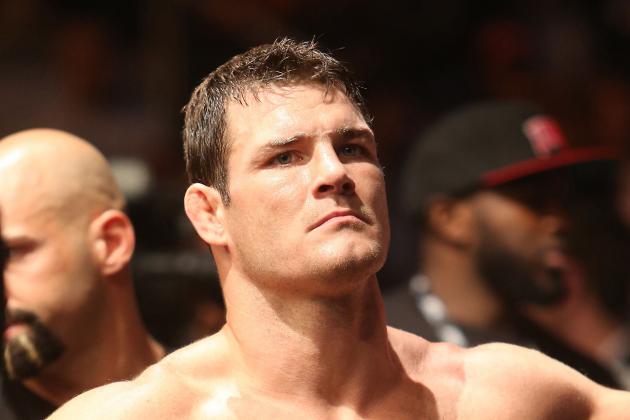 Tom Szczerbowski-USA TODAY Sports

Vitor Belfort (21-10) returns to middleweight after his UFC light heavyweight championship loss to Jon Jones. He meets the division's No. 1 contender, Michael Bisping (23-4).
Bisping will be guaranteed a title shot with a win, but Belfort can play the role of spoiler and put himself back in title contention by finishing the Brit.
UFC on FX's main event will definitely catch Anderson Silva's attention.
Betting Odds: Belfort (-135) against Bisping (+105) at Bovada.lv.
Prediction: If the fight ends early, it will be because Belfort has blitzed through Bisping. However, if it is stopped late or goes to the scorecards, the referee is likely to raise Bisping's hand.
I suspect it will be the latter.
Bisping will be savvy enough to avoid the big shot early and quickly tire Belfort out. He will take away the Brazilian's explosiveness and drag him into the later rounds. Bisping may not be able to get the finish, but he will be able to get the win.
Bisping defeats Belfort by unanimous decision.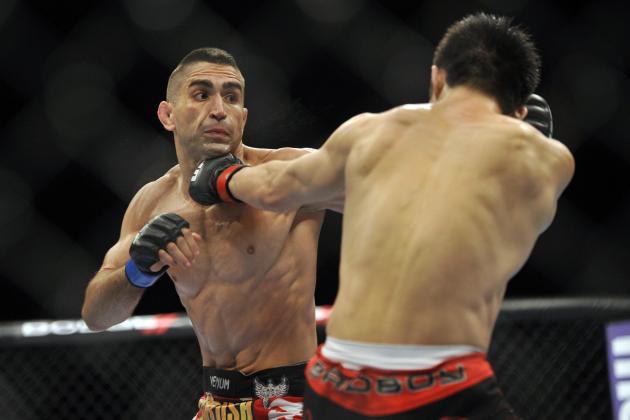 Joe Camporeale-USA TODAY Sports

Erik Koch (13-1) returns to the cage after more than a year away battling injuries to take on Ricardo Lamas (12-2).
This featherweight matchup could determine who gets the next shot at the title. These are two highly ranked featherweights.
The fight will open up the main card on FOX and give us a good peak at who is ready to challenge for the gold.
Betting Odds: Koch (-150) against Lamas (+120) at Bovada.lv.
Prediction: The biggest question entering the fight is what kind of Koch will we see?
Being away from active competition for more than a year is always a concern. How much cage rust will he show? How much has he improved? Is he ready for this level of competition right away?
We will find out on FOX.
Koch seems like the better talent, but Lamas has been more active and taken down top-level competition to earn his spot. I feel more comfortable taking the wrestler by a decision in a mild upset.
Lamas defeats Koch by unanimous decision.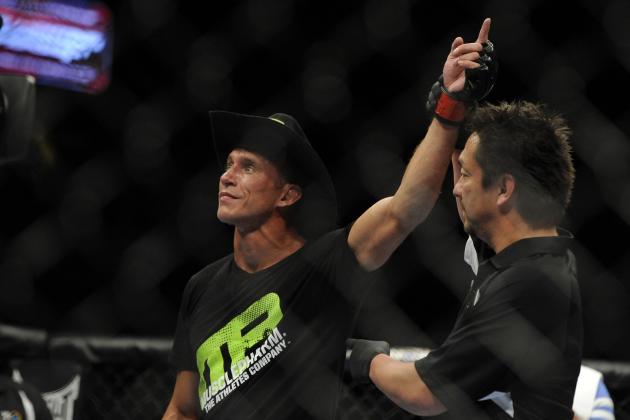 Rafael Suanes-USA TODAY Sports

Anthony Pettis (15-2) and Donald Cerrone (19-4, 1 NC) will make a case for a UFC lightweight title shot as they meet in a highly anticipated bout.
Both men would love another crack at Benson Henderson, their former WEC counterpart.
This fight has all the makings of a classic. It is a can't-miss affair.
Betting Odds: Cerrone (-115) against Pettis (-115) at Bovada.lv.
Prediction: The oddsmakers have this one right. It is a pick 'em.
The fight could go either way and the outcome has more to do with who shows up ready to fight than individual skills. Both fighters have all the talent in the world. They can end it standing or on the mat. It is a crapshoot.
I have debated and flip-flopped picking this fight, and if you ask me tomorrow my mind may have changed again. However, at this moment, I lean toward Cerrone.
Cerrone has looked great in his last two outings, while Pettis struggled against Jeremy Stephens. I believe Cerrone will use his length to avoid being caught in a crazy striking exchange with Pettis and outpoint him to the finish.
Cerrone defeats Pettis by unanimous decision.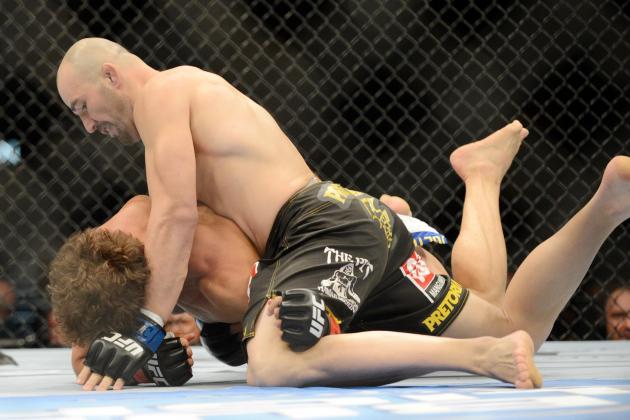 Ron Chenoy-USA TODAY Sports

Glover Teixeira (19-2) brings his 17-fight win streak to the cage in the hopes of making Quinton "Rampage" Jackson's (32-10) last UFC fight a loss.
Teixeira could be eyeing a title shot in 2013 with a victory, but perhaps Rampage has a few more tricks up his sleeve and can leave the UFC with a win.
Betting Odds: Teixeira (-300) against Jackson (+230) at Bovada.lv.
Prediction: Expect Rampage to be pummeled as Teixeira shows him the door.
Simply put, this is a very bad stylistic matchup for Rampage. However, he always has a puncher's chance to end the fight with one big blow.
Teixeira will win the striking exchanges against Rampage, but will probably work him to the mat at some point as well. There, he will lay a beating down on Rampage. Teixeira is simply the better fighter in 2013.
Teixeira defeats Rampage by TKO in the third round.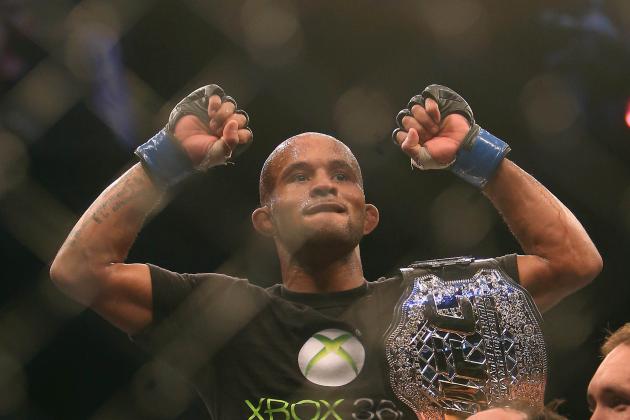 Tom Szczerbowski-USA TODAY Sports

Demetrious Johnson (16-2-1) defends his UFC flyweight championship against John Dodson (14-5) in the main event on FOX.
This will be Johnson's first defense of the belt, and he already has a powerful contender waiting. Dodson, a former winner of The Ultimate Fighter, has been impressive at 125 pounds. He will now get the chance to shine on network television against the division's best.
Betting Odds: Johnson (-230) against (+180) at Bovada.lv.
Prediction: UFC on FOX is giving us a fantastic championship fight for free. This is a fight fans should be wanting to pay for, but the UFC has decided FOX should be the landing spot for its excitement.
Dodson brings in a big threat to the champion. He has big power, good wrestling and Dodson can match his quickness.
Two of those three qualities were shared by his last opponent as well, but Johnson managed to pick up the title anyway.
If Dodson can keep Johnson off balance, he has a great shot at winning the title. However, I think Johnson will be the one who dictates where the fight takes place and keeps Dodson second-guessing himself after the first round.
Johnson will remain at the top of the heap.
Johnson defeats Dodson via submission (rear-naked choke) in the fourth round.