Simple Solutions for NBA's 10 Worst Teams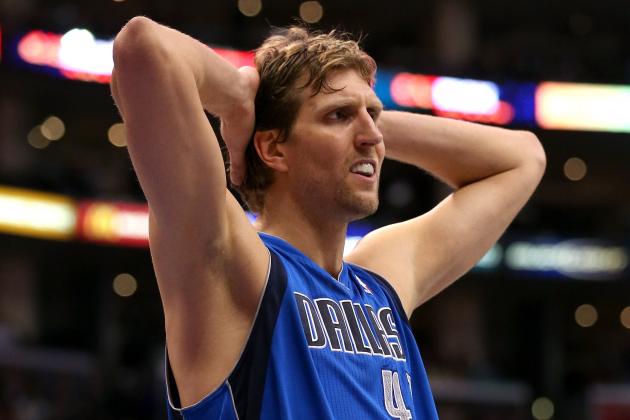 Stephen Dunn/Getty Images

Every NBA franchise began the 2012-13 season with aspirations of improvements from the year before. While it's safe to say some have met those goals, it's obvious two-and-a-half months in that some simply haven't.
Given the eye test, we all know who hasn't lived up to their own expectations. But looking at the bottom 10 teams by records, it's clear that there is a big difference between struggling to play well and being downright bad.
The question is, can these teams do anything to help turn things around?
For most squads, the answer is yes, so long as they realize that the postseason is going to be a reach regardless of what they do. Nobody wants to be in the basement of the league, and every team can make changes with more than half the season left to play.
*Statistics and standings are accurate as of Jan. 11, 2013, at 12:00 a.m.
Begin Slideshow

»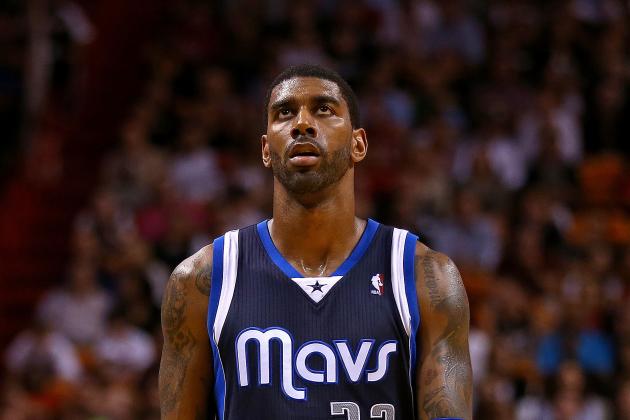 Mike Ehrmann/Getty Images

Solution: Get Dirk Nowitzki and O.J. Mayo on the same page.
The Dallas Mavericks have talent, and they have players who can put the ball in the basket.
So why haven't they been able to jell as a unit?
It's no secret that this team went through a massive makeover in the 2012 offseason. They made the acquisitions necessary to stay alive, but those moves have only proven to keep them afloat if you believe they can recover from a 14-23 start.
If they're going to recover, they have to get O.J. Mayo and Dirk Nowitzki on the same page.
When Nowitzki was out of the lineup, Mayo was the go-to option on offense. He's having arguably his best season to date, and he showed that he can be an effective scorer both early and late in games.
The 2-guard hasn't exactly clicked with Nowitzki, but that doesn't mean they can't make it work. They both thrive on the offensive side of the floor, and if coach Rick Carlisle can figure out how to get them both going at the same time, you never know where this team will be when the year comes to a close.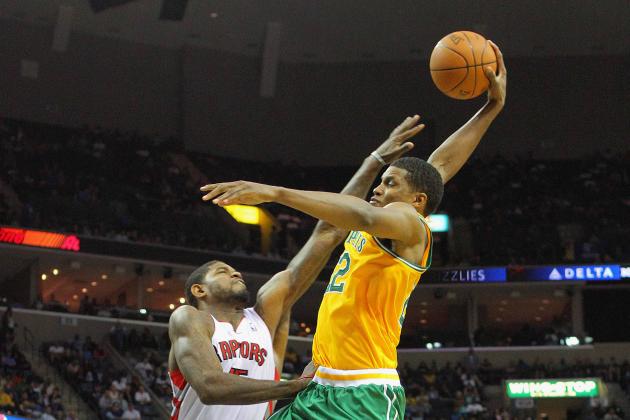 Spruce Derden-USA TODAY Sports

Solution: Trade for Rudy Gay
Making a midseason trade is rarely simple—especially when it involves a borderline All-Star forward on a surging playoff team—but if the Toronto Raptors could pull off a trade for Rudy Gay, it would give them the extra star power they need to make a push toward the postseason.
According to Marc Stein of ESPN, the Raptors have interest in acquiring Gay from the Memphis Grizzlies, and they may be willing to give up Jose Calderon, Ed Davis and draft considerations to make their acquisition.
The big question here is whether Memphis decides to actually deal a player who has been one of their go-to options on offense the past few seasons. The Raptors would like to make a deal without involving a prospect of Davis' abilities, but if that's what it took to get their guy, it appears they'd be willing to do just that.
Toronto is a young team with loads of talent on the roster, and while it would be a shame to break up a group with so much potential, that promise has yet to win games. A star in Gay could help push them to the next level, and he could do it almost immediately upon his arrival.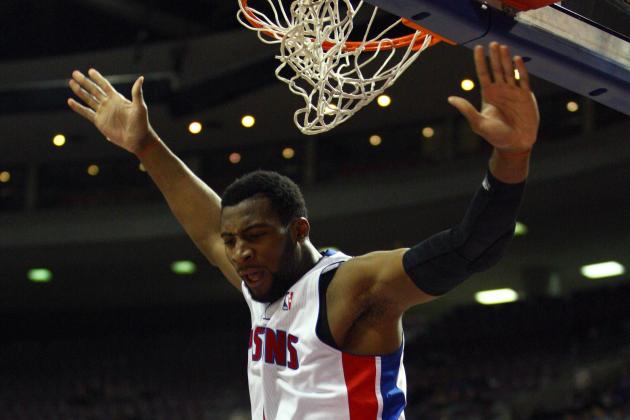 USA TODAY Sports

Solution: Give Andre Drummond more minutes
Entering the 2012-13 season, we all knew that Andre Drummond was going to have a steep learning curve. The plan of attack was to slowly integrate him into the NBA game, and with time, he just might become a productive big man on both ends of the floor.
Needless to say, Drummond's adjustments have been better than expected, and it might be time to throw him into the deep end to see if he can swim.
Drummond has been fantastic on defense this season. He's brought a rebounding and a shot-blocking mentality to a team that desperately lacked both, and he's used his massive frame and incredible athleticism to become an imposing force early in his career.
What's maybe most impressive is that he's remained disciplined on both offense and defense. One of the big fears entering the year was that the big man would fall in love with the perimeter, but his willingness to stay down low has helped his efficiency in every aspect of the game.
Fans in Detroit love what the center has given them thus far, and while more minutes might mean a lower PER, it might also mean more success for the team from Motown.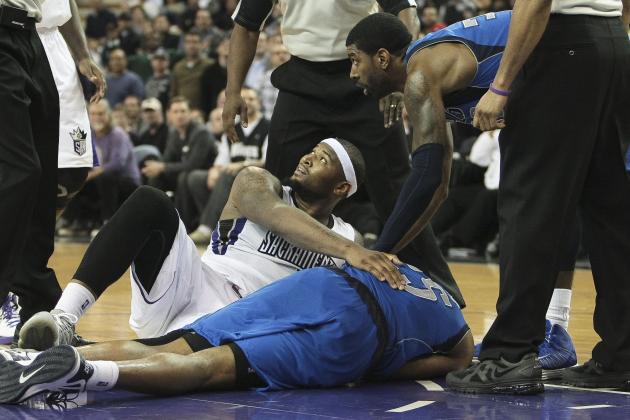 USA TODAY Sports

Solution: Stay focused
The Sacramento Kings have had some distractions off the court throughout the 2012-13 season, and it's taken away from the fact that they have a couple of extremely talented players.
DeMarcus Cousins is quickly becoming one of the best centers in the league, but he's also one of the biggest distractions.
Tyreke Evans has All-Star talent, but his inability to produce and to stay on the court have prevented him from becoming the player we thought he'd be after his rookie season.
And then, of course, there's the looming sale of the team. Adrian Wojnarowski of Yahoo! Sports reported on Jan. 9 that the Maloof family was "finalizing an agreement to sell the Sacramento Kings to a group that hopes to move the franchise to Seattle…"
The Kings need to forget about everything that's happening off the court and just play basketball. If they can, maybe they'll win a few more games than most expect, and maybe they'll have a little more fun than they're having in the early part of the year.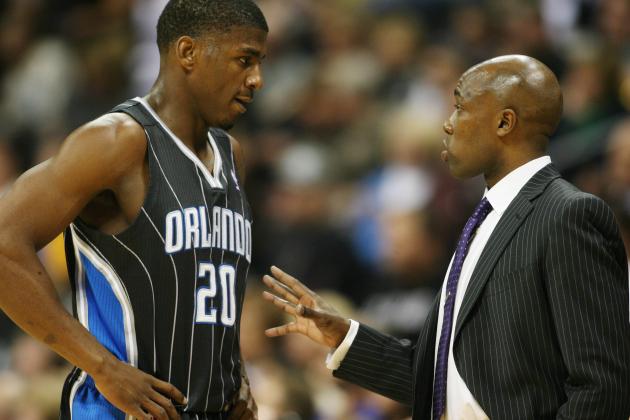 USA TODAY Sports

Solution: Finish close games
Most reasonable fans suspected that the Orlando Magic would have an identity crisis in their first season without Dwight Howard. They've struggled to make a name for themselves out East, and a big reason for that is because they've struggled mightily with the game on the line.
Between Dec. 21, 2012, and Jan. 9, 2013, the Magic have lost 10 straight games, and six of them have been by four points or less. In overtime contests, the Magic are 0-3 on the season.
The team has capable scorers in Arron Afflalo, Glen Davis (when healthy) and Jameer Nelson, but finding someone who can truly take over late is something foreign to this group at this time.
Orlando recognizes that it needs to finish stronger. According to Josh Robbins of the Orlando Sentinel, J.J. Redick was quoted saying, "Losing games close against good teams is frustrating," following a 114-106 loss to the New York Knicks.
Afflalo was quoted in the same article, saying, "We clearly have to learn how to win."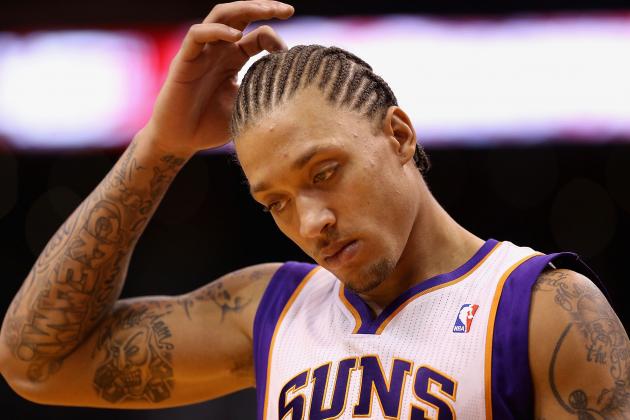 Christian Petersen/Getty Images

Solution: Start making three-pointers
The modern-day Phoenix Suns are known for their high-octane offenses that run teams out of the building. Steve Nash may be gone, but Alvin Gentry is still coach, and his offense is his best weapon.
The problem is that this team has been unable to produce on offense, and their once-deadly three-point mentality appears to be gone.
When this team was winning in years past, it was because it had more talent with more offensive production. There's nothing the team can do about talent right now, but if they start utilizing the offensive-minded players on the roster, they just might be able to give their fans a better show.
Offense is where this team should be able to thrive, yet the Suns are averaging just 95.9 points per game and completing just 32.6 percent of their shots from long range—third-worst in the NBA.
To make things worse, they're one of the worst defenses in the league in points allowed. If they're not playing defense and they're not playing offense, how do they expect to win basketball games?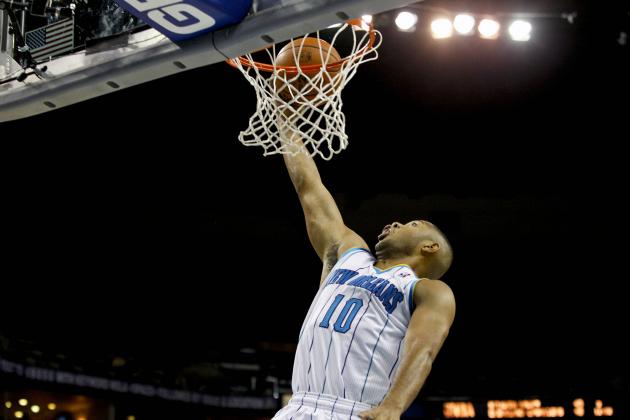 USA Today Sports

Solution: Score the basketball
At its most fundamental level, the game of basketball is decided simply by which team can score more points in any single contest.
So far throughout the 2012-13 season, the New Orleans Hornets have struggled to buy into that concept, and their 10-25 record shows it.
Defensively, this group hasn't been too bad. Anthony Davis' presence down low is a big reason for the Hornets' success on that end of the floor, and they're allowing just 96.8 points per game.
However, they're forgetting about the part where they need to outscore their opponents, and they're averaging an underwhelming 91.7 points per contest.
With Eric Gordon returning to the lineup, things should begin to look up in this department. But until we officially see them posting higher point totals on a more regular basis, you have to believe this group will be the underdog on a night-in, night-out basis.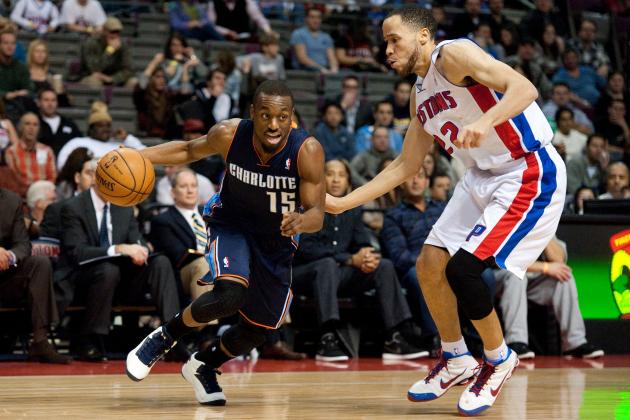 Tim Fuller-USA TODAY Sports

Solution: Wait another year
The Charlotte Bobcats began the 2012-13 season looking like a much-improved team. They defeated the Indiana Pacers to start the year, they were 6-4 through 10 games, and at one point they won five of six in an 11-day stretch.
Then the losing streak came, and all hope for a successful season quickly went down the drain.
Lost in the hype of the Los Angeles Clippers' impressive winning streak was the fact that the Bobcats lost 18 games in a row between Nov. 26 and Dec. 29. Half of those losses were by double digits, and it became clear during that stretch that this team simply doesn't have the players to compete.
As good as Michael Kidd-Gilchrist has been, he's not the kind of player who turns a team around by himself. Even an improved Kemba Walker has been inconsistent, and it's tough to tell how far he can take this team with the bulk of the responsibilities directly on his shoulders.
This team is headed for the lottery, and adding more talent appears to be the only true solution to solving their problems.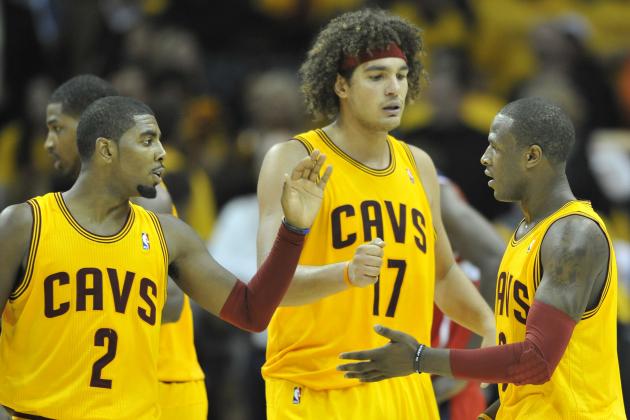 David Richard-USA TODAY Sports

Solution: Keep everybody healthy—at the same time
The Cleveland Cavaliers entered the 2012-13 season with a ton of hope surrounding their once-broken franchise. Kyrie Irving nearly led the team to a playoff push the year before, and the newest additions to the roster could only help their chances at returning to the postseason.
But things haven't gone as planned, and the Cavs have been one of the worst teams in the NBA as a result.
This team has talent—there's no question about that: Irving is already one of the best point guards in the league, Dion Waiters has the potential to complement the point guard nicely, and the bigs in Cleveland have shown a grittiness any fanbase likes to see.
The problem is that these players have had serious trouble staying on the court together. Alonzo Gee and Tristan Thompson are the only ones who have laced up in every game thus far, and a young group needs more time together before it turns potential into production.
Let's not kid ourselves and say that health is the only problem plaguing Cleveland—efficiency on both ends of the floor must improve if they hope to compete—but getting everybody to play together at the same time will allow them to finally begin jelling as a unit.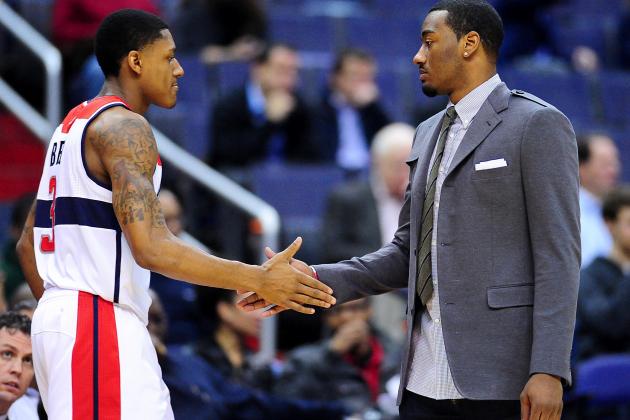 Evan Habeeb-USA TODAY Sports

Solution: Add a healthy John Wall
The Washington Wizards have been without John Wall for the 2012-13 season, but that's about to change, as the point guard is scheduled to make his return Saturday, Jan. 12, according to the Associated Press (via ESPN).
With Wall in the lineup, this team's offense will have a whole new feel. Without him, they've been 23rd in the league in assists, dead-last in scoring and stuck in last place when it comes to overall standings.
Wall has been the kind of point guard in the past who can both score and get his teammates involved, which is the exact leadership this team needs in times of adversity.
The player who might benefit most from Wall's return is Bradley Beal. The No. 3 pick from the 2012 draft has played better as the season has gone on, but you have to believe he'll only improve with someone on his side who can take control of the offense.
This team is too far removed from playoff contention to be considered a threat when Wall returns, but he could very well help them climb the ranks out East, even if it's slowly until the end of the year.