All 30 MLB Teams' Player Carrying the Most Hype into 2013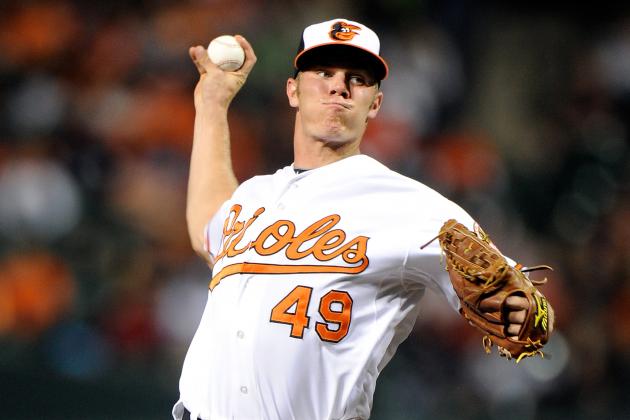 Greg Fiume/Getty Images

The MLB offseason is a time for speculation, as fans find reasons to get excited about their team for the season ahead.
With that speculation comes a good deal of hype surrounding certain players. That hype can stem from a number of factors.
It could be a prospect on the cusp of making a big-league impact, a big-money signing ready to justify his price tag with a new team, a newly acquired player who cost a team big on the trade market, a player looking to take the next step after a breakout season or something else all together.
Here is the one player from each MLB team who enters the 2013 season carrying the most hype.
Begin Slideshow

»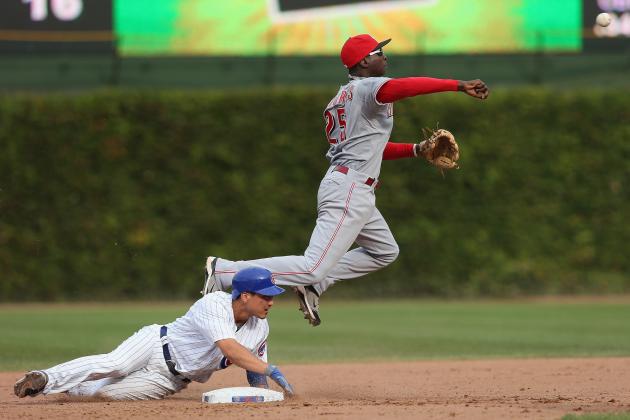 Jonathan Daniel/Getty Images

The Diamondbacks moved one of the best pitching prospects in baseball in Trevor Bauer to acquire shortstop Didi Gregorius from the Reds.
A defense-first shortstop, the 22-year-old hit .265/.324/.393 between Double-A and Triple-A last season, in line with the numbers he's put up throughout his minor-league career.
He'll likely need more seasoning in the minors before he is ready to take over for Cliff Pennington in the majors, and once he arrives expectations will be high. The better Bauer does, the more will be expected from Gregorius, as the two now are linked.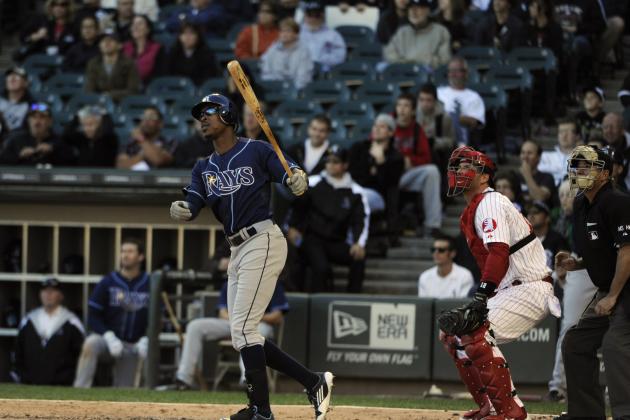 David Banks/Getty Images

From a tool standpoint, there are few players in the game that rival 28-year-old B.J. Upton. Largely on the strength of those skills, Upton got a five-year, $75.25 million contract from the Braves in free agency.
He'll take over for Michael Bourn in center field, and while he's coming off a career-best 28 home-run season, he hit just .246/.298/.454 last season.
Upton is more than capable of putting together a solid power/speed season, but expectations will be high. He may have a hard time proving he's worth $12.45 million.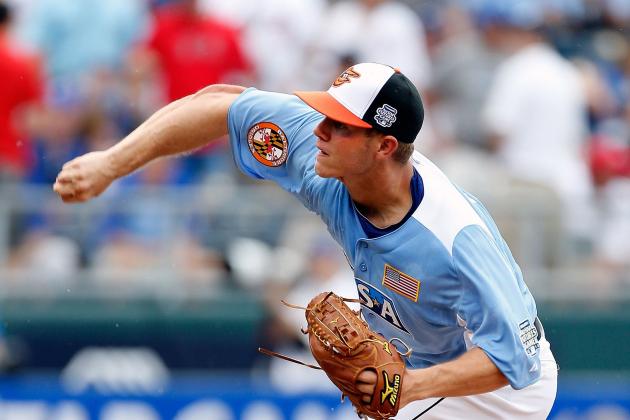 Jamie Squire/Getty Images

The fourth-overall pick in the 2011 draft, Bundy opened the season in Single-A and did not allow an earned run over eight starts and 30 innings of work before being promoted.
He finished the season 9-3 with a 2.08 ERA and 10.3 K/9 in 103.2 innings over three minor league levels, culminating in a big league call-up for the 19-year-old.
Bundy threw 1.2 innings of scoreless relief over two appearances, giving Orioles fans a glimpse of the future.
He'll likely open the year in the minors, but he could be the first starter called upon if someone is hurt. One way or another, he'll likely end the season in the team's rotation, and he should anchor the staff for the next decade.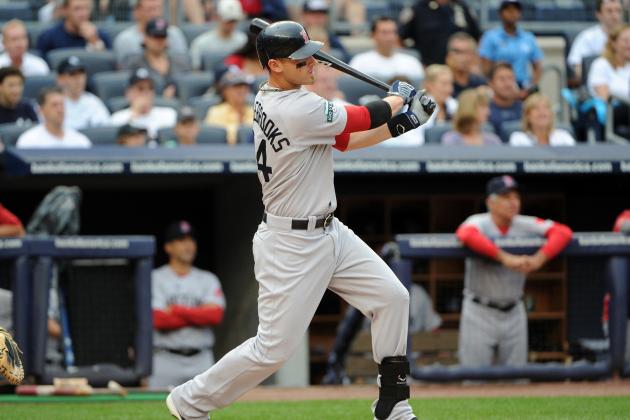 Christopher Pasatieri/Getty Images

Last season, Will Middlebrooks got a chance to play when Kevin Youkilis hit the disabled list, and he wound up playing Youkilis right out of Boston.
An injury ended his season prematurely on August 10, but he still managed a .288 BA, 15 HR, 54 RBI line over 267 at-bats with a .835 OPS.
Now entering his first full season in the majors, he'll be counted on to be a key run producer, hitting in the No. 5 spot behind David Ortiz.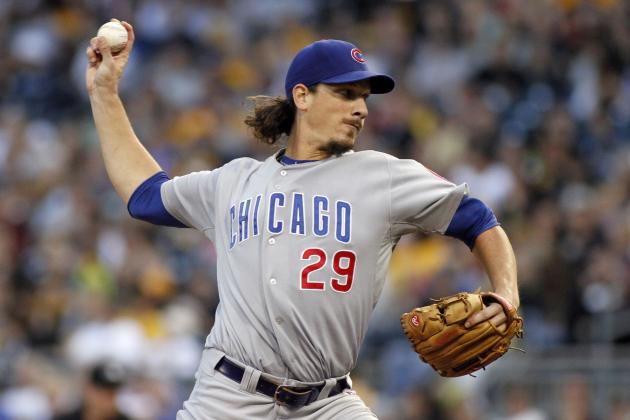 Justin K. Aller/Getty Images

After bouncing between the rotation and the bullpen as well as Triple-A over his first four seasons in the league, Jeff Samardzija took a huge step forward last season.
His 9-13 record doesn't look great, but in 28 starts he had a 3.81 ERA, 1.219 WHIP and 9.3 K/9 as one of the NL's breakout pitchers of the year.
Cubs fans are looking for him to take the next step, emerging as the bona fide ace the team desperately needs as it continues the rebuilding process.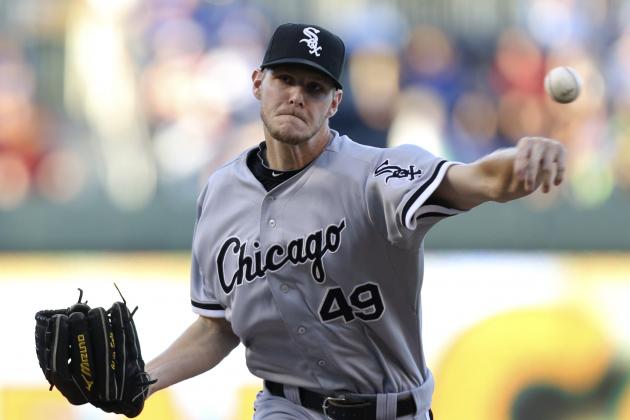 Ed Zurga/Getty Images

After being taken in the first round of the 2010 draft, Sale shot through the White Sox system, making his big league debut later that year with a 1.93 ERA and 12.3 K/9 over 21 appearances.
He returned to the bullpen with similar success in 2011, then made the transition to the starting rotation last spring and enjoyed a fantastic season.
The 23-year-old left-hander went 17-8 with a 3.05 ERA and finished sixth in AL Cy Young voting. Expectations are high, as he could join the ranks of the game's elite.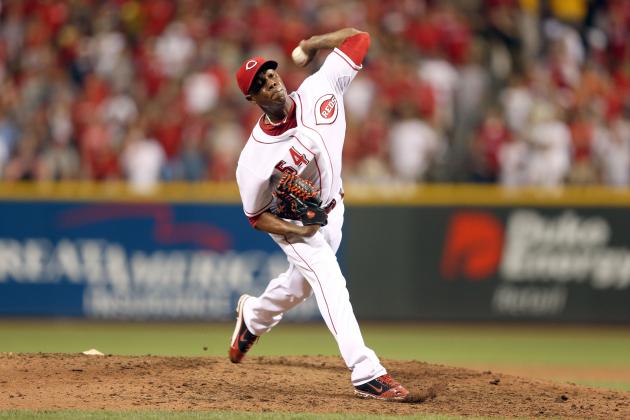 Andy Lyons/Getty Images

A reliever for the past two seasons, Aroldis Chapman awed fans with his overpowering triple-digit fastball for one inning out of the bullpen.
Now he'll be taking his talents to the rotation after the team paved the way for the move by re-signing Jonathan Broxton as the closer.
For as much hype as Chapman has gotten over the past two seasons as a flame-throwing reliever, imagine how much attention his first few starts will garner.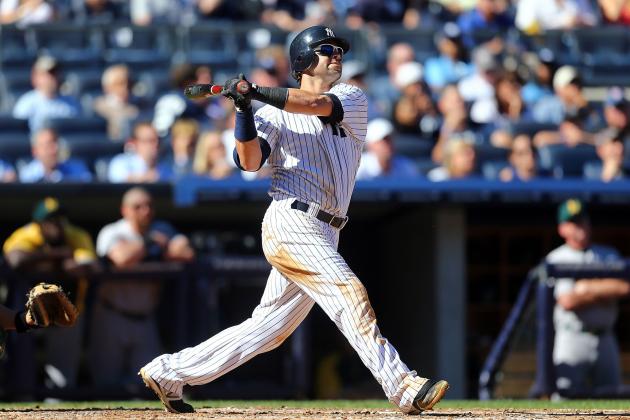 Jim McIsaac/Getty Images

Not only is Nick Swisher the Indians' biggest addition of the offseason, but the four-year, $56 million deal represents the team's highest free-agent investment in years.
The Indians have a solid young offensive core, as guys like Asdrubal Cabrera, Carlos Santana and Jason Kipnis represent plus options at their positions.
Swisher will be at the heart of it all, both in the lineup and in the clubhouse, and he should play a big role in helping usher in a new era in Cleveland with Terry Francona at the helm. Expect a good deal of turnover.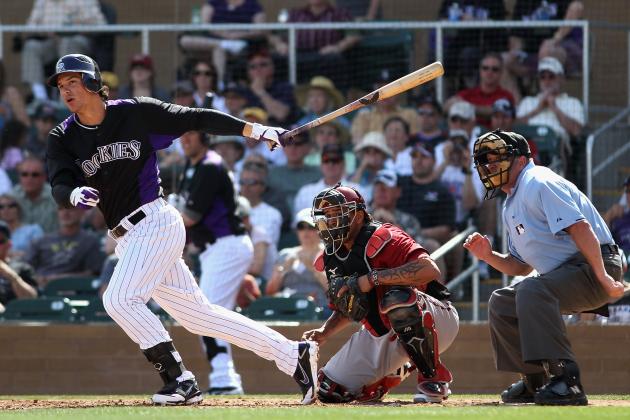 Christian Petersen/Getty Images

The Rockies offense will get a big boost with the return of Troy Tulowitzki this coming season, and 2013 also could herald the debut of third base prospect Nolan Arenado.
One of the top hot corner prospects in the game, Arenado held his own over a full season at Double-A last year, hitting .285 BA, 12 HR, 56 RBI as a 21-year-old.
The team's top prospect, Arenado may not hit a ton of home runs, but he profiles as a run producer and a solid defender.
Once he's ready, the position is his, as Chris Nelson will enter the season as the Rockies primary third baseman.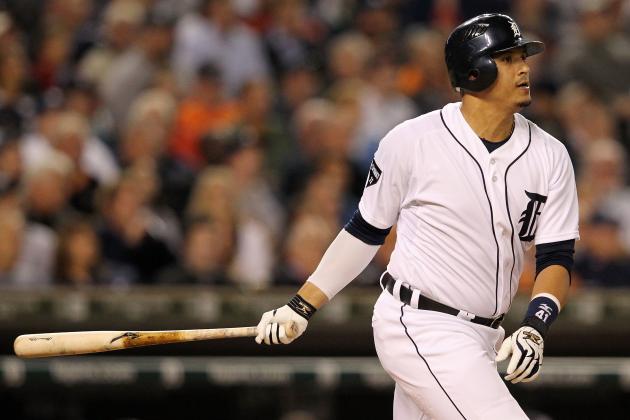 Leon Halip/Getty Images

The return of Victor Martinez is pointed to time and again as a primary reason why the Tigers should be even better in 2013 than last year's AL pennant-winner team.
In his first and only season with the Tigers in 2011, Martinez hit .330 BA, 12 HR, 103 RBI. If he can hit around .300 this season, he should have a great chance to eclipse 100 RBI again, regardless of how many home runs he hits.
The free-agent signings of Anibal Sanchez and Torii Hunter are solid moves, but the return of Martinez may well be the most talked-about aspect of the Tigers, aside from the closer conversation.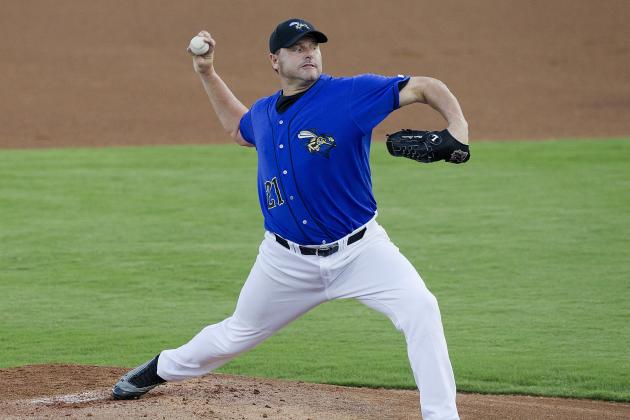 Bob Levey/Getty Images

All right, he's not technically a member of the Astros, but rumors of a potential comeback and the expectations that he will rejoin the Astros at some point will be the most talked-about thing in Houston.
His eight shutout innings over two starts for the Sugar Land Skeeters of the Independent League last season were enough to whip the rumor mill into a frenzy.
After pitching those games with the Skeeters, Clemens said that his big league playing days are over (Nick Cafardo of the Boston Globe), but I don't think anyone would be surprised to see him don an Astros jersey in 2013.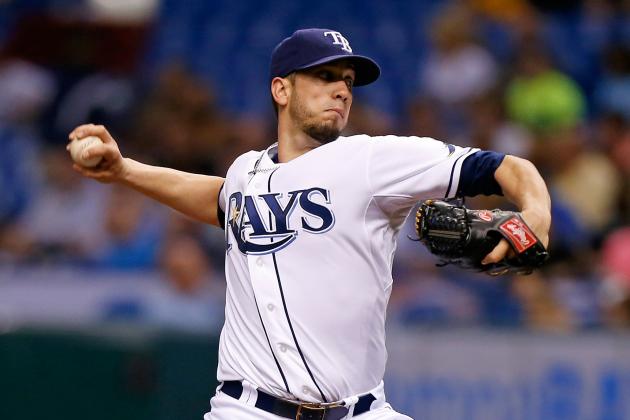 J. Meric/Getty Images

When you trade one of the top prospects in all of baseball for someone, that someone is going to come under a great deal of scrutiny.
Such is the case in Kansas City this season, as a package built around Wil Myers was shipped to the Rays for right-handers James Shields and Wade Davis.
Shields is expected to give the Royals the legitimate staff ace they've lacked since Zack Greinke left. With an ever-improving young core of hitters putting up runs, the retooled pitching staff, led by Shields, is expected to push the Royals to contender ranks.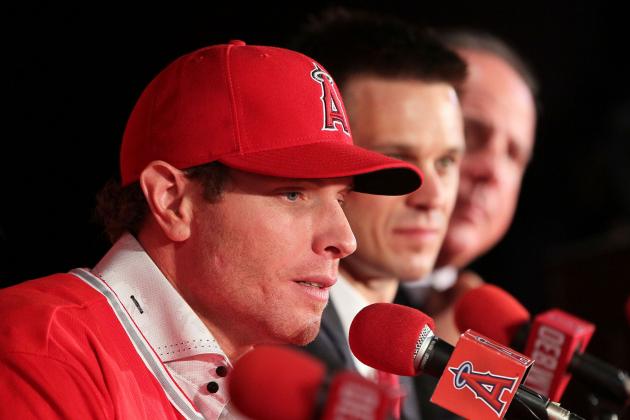 Victor Decolongon/Getty Images

For the second straight offseason, the Angels landed the top bat on the market, signing Josh Hamilton to a five-year, $125 million deal this winter.
He'll join Albert Pujols, Mike Trout, Mark Trumbo and others in what should be among the most potent lineups in all of baseball.
The sophomore season of Trout may be the biggest individual player storyline for the Angels, but there is no question the most hyped player entering the year is newcomer Hamilton.
USA TODAY Sports

Not to be outdone by their city counterparts, the Dodgers shelled out a huge contract of their own, signing right-hander Zack Greinke to a six-year, $147 million deal.
The team entered the offseason looking for a frontline starter to slot behind Clayton Kershaw in the rotation, and Greinke certainly fits the bill.
It will be interesting to see how he handles the attention that will come with joining a Dodgers team expected to contend for the NL pennant. Good or bad, fans will be talking about Greinke and his contract all season.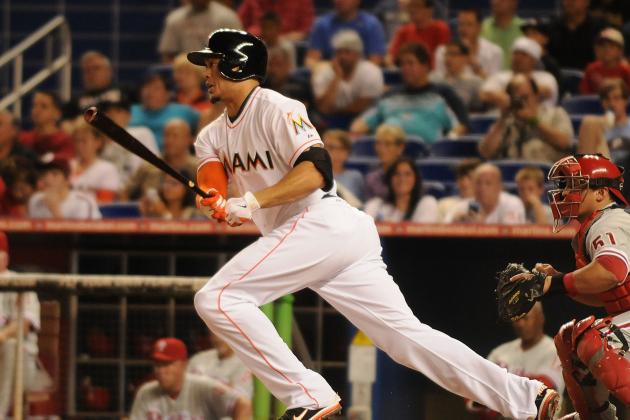 Jason Arnold/Getty Images

With the team's gutting of its roster and expected slide into mediocrity for the foreseeable future, trade rumors have swirled around slugger Giancarlo Stanton this winter.
The 23-year-old already has 93 major league home runs to his credit, and last season he launched 37 long balls in just 449 at-bats.
With the team making him all but untouchable and given the fact that he is still developing, it seems to be only a matter of time before he's putting up 50 home run seasons.
As essentially the only reason to get excited about watching a Marlins game this coming season, the hype surrounding the player Stanton will be over a full season of at bats and in the years ahead will continue to grow.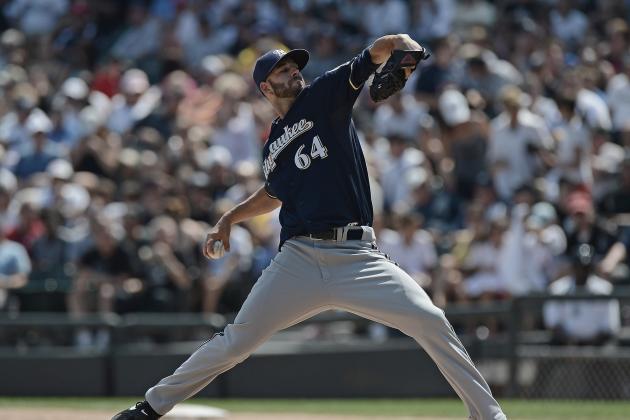 Jonathan Daniel/Getty Images

The Brewers return essentially the same group offensively that ranked first in the National League in runs scored last season, so how well the team does this season will hinge greatly on how their pitching staff performs.
Without Zack Greinke and Shaun Marcum, it's an inexperienced group behind Yovani Gallardo in the team's rotation. One guy expected to step forward and take some of the pressure off Gallardo is Michael Fiers.
In 22 starts as a rookie last season, Fiers went 9-10 with a 3.74 ERA and 9.5 K/9. Now in his sophomore season, he will be looked on to emerge as a front-of-the-rotation caliber pitcher.
Jeff Gross/Getty Images

Taken in the first round of the 2009 draft out of the University of Missouri, Gibson was expected to move quickly through the Twins system.
In his first pro season, he went 11-6 with a 2.96 ERA and advanced through three levels to end the year in Triple-A. He seemed poised to break into the big league rotation at some point in 2011.
However, injury struck midway through the season, and he underwent Tommy John surgery. This will be his first full season back, and if he proves healthy, he should again be the team's top pitching prospect. He could be in Minnesota by midseason.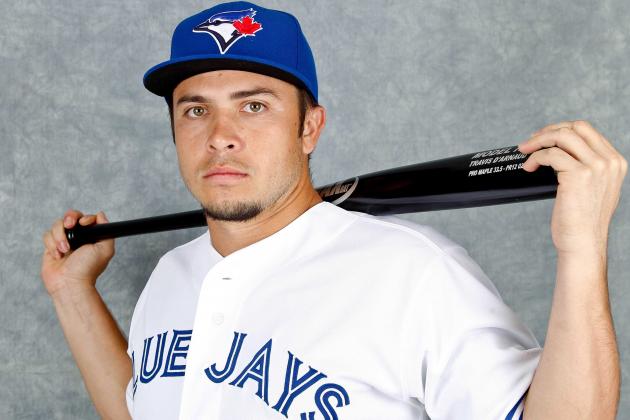 Derick E. Hingle-USA TODAY Sports

The prize of the R.A. Dickey trade along with right-hander Noah Syndergaard, the Mets appear to have landed the team's franchise catcher in Travis d'Arnaud.
The 23-year-old was ripping Triple-A pitching to the tune of a .333 BA, 16 HR, 52 RBI line through 67 games last season before a torn PCL ended his season.
His numbers last season coupled with the fact that he was acquired in return for the reigning NL Cy Young winner raises expectations for d'Arnaud through the roof. Luckily, he has the tools to live up to those expectations.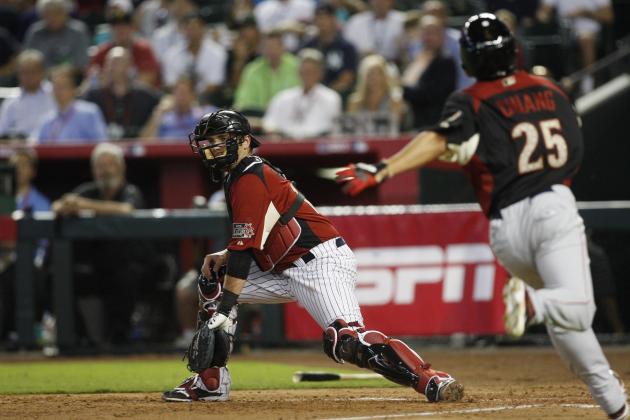 Jerry Lai-USA TODAY Sports

When catcher Russell Martin shunned the Yankees for a two-year, $17 million deal with the Pirates, it became clear that the catching situation in New York could be an issue in 2013.
The team is slated to open the season with the uninspiring tandem of Chris Stewart and Francisco Cervelli handling catching duties. Fans have already begun calling for prospect Austin Romine to get the nod behind the plate.
The 24-year-old battled injuries to play just 31 games last season, but he has a career .278/.333/.414 line in six minor league seasons and has reached double digits in home runs three times.
Fans will be calling for Romine to be promoted early if Stewart and Cervelli perform at the plate as their track record suggests.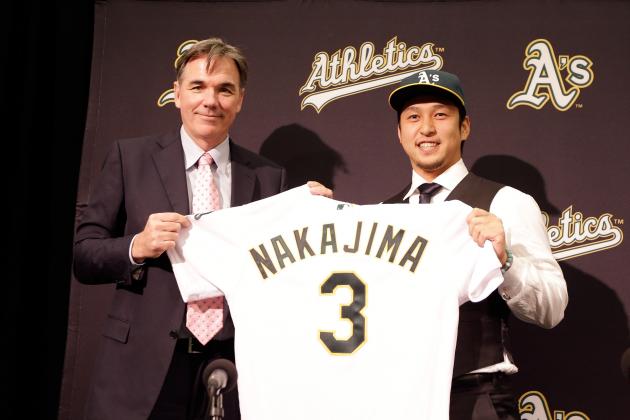 Ezra Shaw/Getty Images

Not many two-year, $6.5 million signings are announced with a press conference, so that should give you some idea of the hype surrounding the A's signing of Japanese shortstop Hiroyuki Nakajima.
And why not? Shortstop in Oakland was perhaps the biggest offensive black hole in all of baseball last season, and Nakajima has hit .310 BA, 104 HR, 514 RBI over the past six seasons for the Seibu Lions.
He could wind up being one of the biggest bargains of the offseason, or he could be the next Tsuyoshi Nishioka.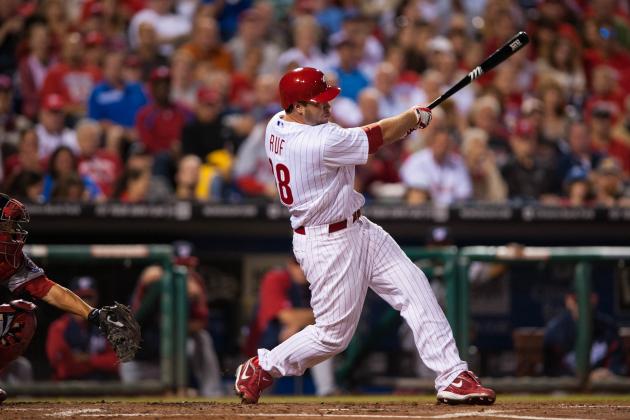 Howard Smith-USA TODAY Sports

A .317 BA, 38 HR, 104 RBI season is generally a good way to make people take notice, and those are the numbers that Darin Ruf put up last season at Double-A.
He's hit at every level with a .305 average in four minor league seasons, but he entered last season with just 29 career home runs, so the power surge was a surprise.
At age 26, he's old for a prospect, but he impressed in a 12-game big league stint, going 11-for-33 with three home runs and 10 RBI.
He's slated to open the season as the team's top bat off the bench, but he could easily play himself into regular at-bats at a corner outfield spot.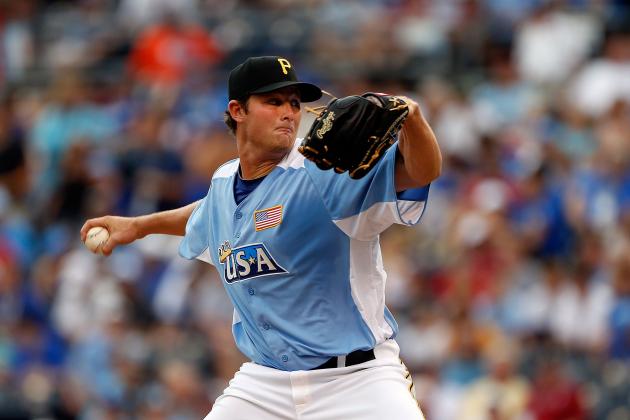 Jamie Squire/Getty Images

The first pick in the 2011 draft, Cole opened his pro career at High Single-A last season and finished it with a start at Triple-A.
All told, he finished the season going 9-7 with a 2.80 ERA and 9.3 K/9. Some thought he could get a look in the big leagues last September.
He'll open the season in the minors barring a ridiculous spring training, but he has turned out to be a far more polished prospect than expected. He should make his long-anticipated big league debut at some point in 2013.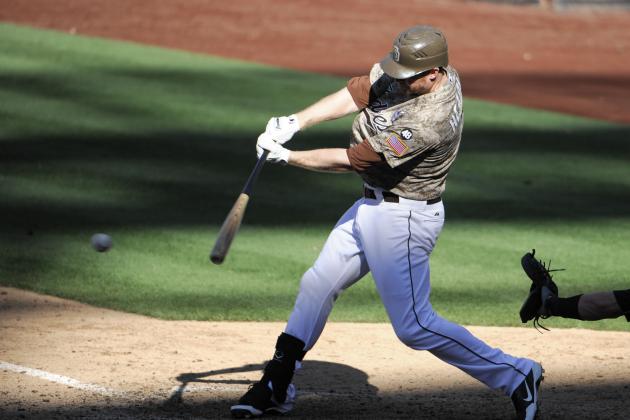 Denis Poroy/Getty Images

Last offseason, Chase Headley fell into the category of unheralded, but after a breakout year in 2012, his follow-up campaign comes with plenty of anticipation.
After hitting .286/.376/.498 with 31 home runs and an NL-best 115 RBI last season, Headley could put himself in position for a huge payday with another big season.
The Padres resisted the urge to deal him last season, but until he is locked up long-term, his name will continue to surface in trade rumors.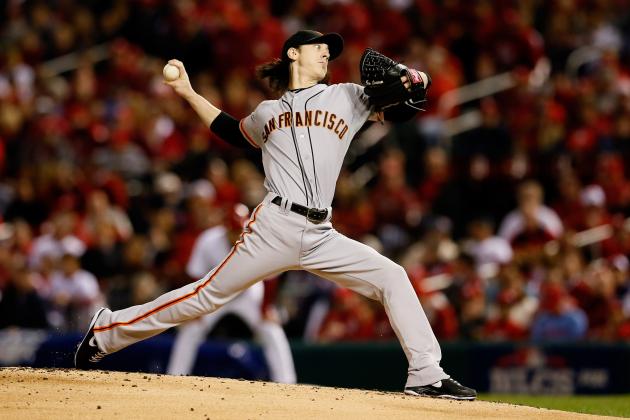 Kevin C. Cox/Getty Images

A free agent at the end of the season, the future of Tim Lincecum with the Giants will be one of the most polarizing storylines of the season.
The two-time Cy Young winner struggled through the worst season of his career last year, going 10-15 with a 5.18 ERA.
However, he bounced back with a terrific postseason in which he pitched mostly out of the bullpen. That success could be enough to get him back on track entering 2013.
For every person who expects Lincecum to return to his overpowering ways this coming season, there is someone who considers this to be Lincecum's final year in San Francisco, and his run as a top-tier starter finished.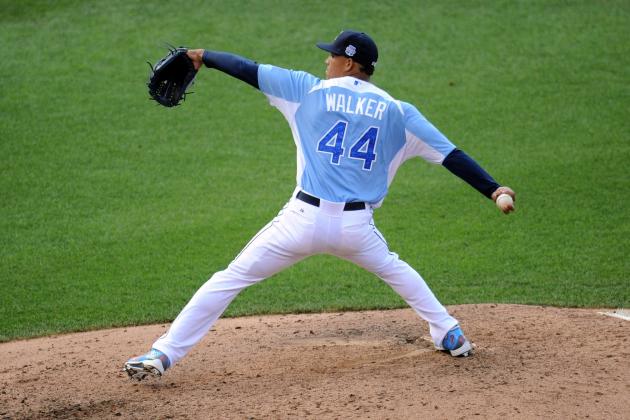 Peter G. Aiken-USA TODAY Sports

No one player in Seattle is being hyped this offseason. Instead it's the idea that the team has as bright a future as any in baseball, and that future is rapidly approaching.
The team's group of top-tier prospects is the best of any farm system in baseball. Starters Taijuan Walker, Danny Hultzen and James Paxton, relievers Carter Capps and Stephen Pryor, shortstop Nick Franklin and catcher Mike Zunino are all among the top prospects at their respective positions. Each could make an impact at some point in 2013.
The offense is still a work in progress, and those pitchers will go through growing pains, but there is indeed reason for optimism in Seattle right now.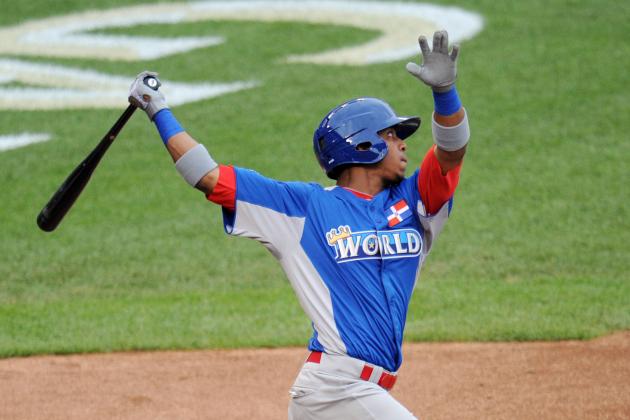 Peter G. Aiken-USA TODAY Sports

When you hit .321/.380/.572 with 23 home runs and 94 RBI as a 20-year-old in Double-A, the baseball world takes notice. Oscar Taveras is near the top of everyone's prospect rankings entering the 2013 season.
That's not to say he wasn't a heralded prospect entering last season, as he ranked No. 74 on Baseball America's preseason Top 100. He'll likely be significantly higher this time around.
His numbers were almost too good to believe, and the Cardinals will make him prove that they were no fluke as he'll open the season in the minors. However, if he puts up similar numbers, John Jay could very quickly find himself on the bench or playing elsewhere by midseason.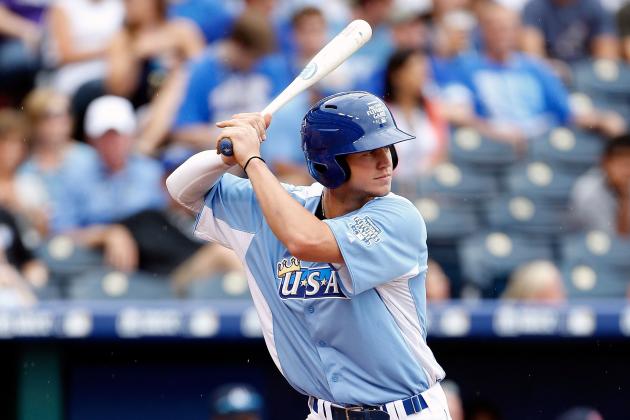 Jamie Squire/Getty Images

The Rays finally used some of the team's pitching depth to land offensive help, shipping James Shields and Wade Davis to the Royals for a package of prospects built around Wil Myers.
Myers, the Minor League Player of the Year in 2012, hit .314 BA, 37 HR, 109 RBI with a .987 OPS between Double-A and Triple-A last year.
The 22-year-old likely will open the season in the minors, but he could make a huge impact in the second half. Myers should join Evan Longoria in the middle of the Rays lineup for the next decade.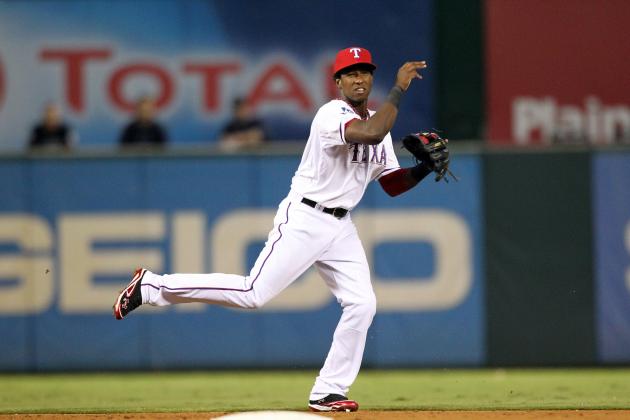 Layne Murdoch/Getty Images

As good as Oscar Taveras and Wil Myers are, Jurickson Profar enters the 2013 season as the consensus top prospect in the MLB.
The 19-year-old hit .281 BA, 14 HR, 62 RBI with 16 steals and an .820 OPS before earning a call-up to Texas where he homered in his first big league at-bat.
He's likely to start the season in the minors with no clear spot to earn everyday playing time, but he'll force the team's hand before long if he keeps producing so far ahead of the curve.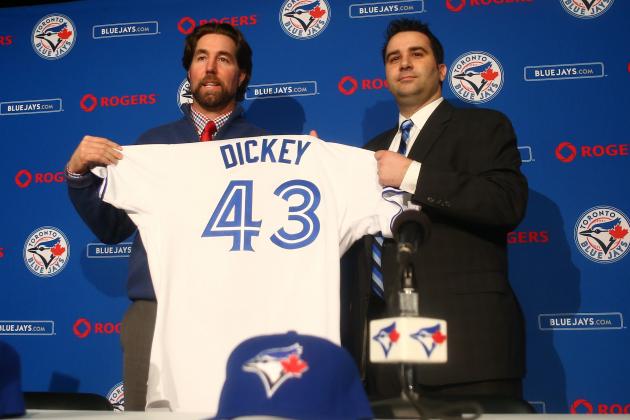 Tom Szczerbowski/Getty Images

Like the Mariners, in Toronto it is the team as a whole that is being hyped, as it has gone all-in on winning a title this season.
A pair of blockbuster trades and a handful of free agent signings have left the Jays with nine newcomers slated to make the big league roster.
Jose Reyes, R.A. Dickey, Josh Johnson, Mark Buehrle, Melky Cabrera, Emilio Bonifacio, Maicer Izturis, Josh Thole and Esmil Rogers are all new additions. As a result, the club is among the favorites in the American League for 2013.
No team had a busier, more talked-about offseason. Now the hype must turn into results.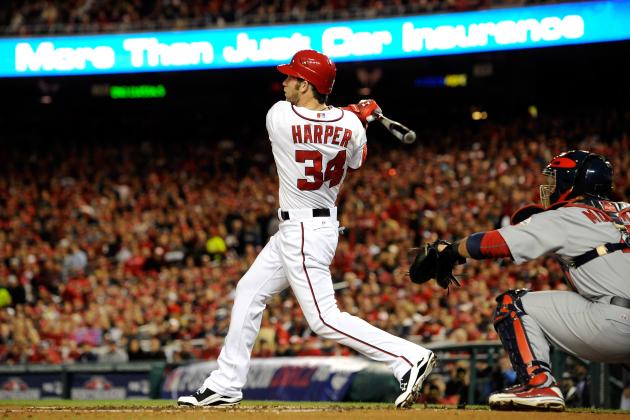 Patrick McDermott/Getty Images

The Nationals enter the season as one of the favorites to win it all, and with good reason. The team improved what was already a fantastic roster, adding Denard Span and Dan Haren along with re-signing Adam LaRoche.
But Bryce Harper remains the team's most intriguing player. He put together a solid rookie season, hitting .270 BA, 22 HR, 59 RBI to capture the NL Rookie of the Year award as a 19-year-old.
However, he's only scratched the surface of his potential, as he has as high a ceiling as anyone in the history of the game. For that reason, many expect him to take a big step forward in 2013. I don't think a .300 BA, 30 HR, 100 RBI season would surprise anyone.