How Will A's Dole out Outfield Playing Time?
Use your ← → (arrow) keys to browse more stories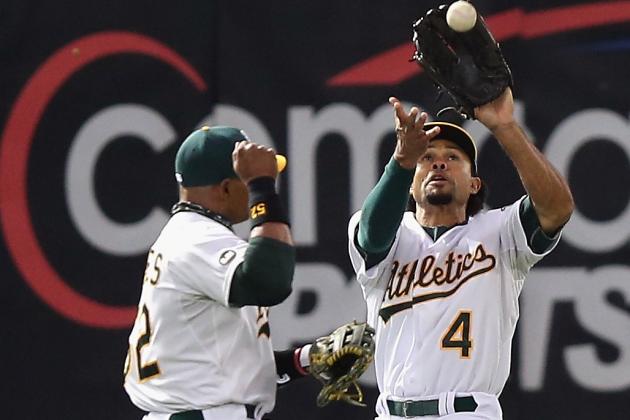 Ezra Shaw/Getty Images

How do you see playing time for Coco Crisp and Chris Young evening out? This team can't afford to sit either of these guys. -- Denny C., Chandler, Ariz. An injury to any one of the A's four outfielders -- I'm not counting Seth Smith, who figures to spend the majority of his time at designated hitter -- could solve this issue, but let's pretend for now that the club is fortunate in having them all healthy for the majority of the year. While that's not necessarily realistic, it's important to consider when trying to figure out who will garner playing time on which days and where...