NHL Rookies That Won't Live Up to Expectations During the 2013 Season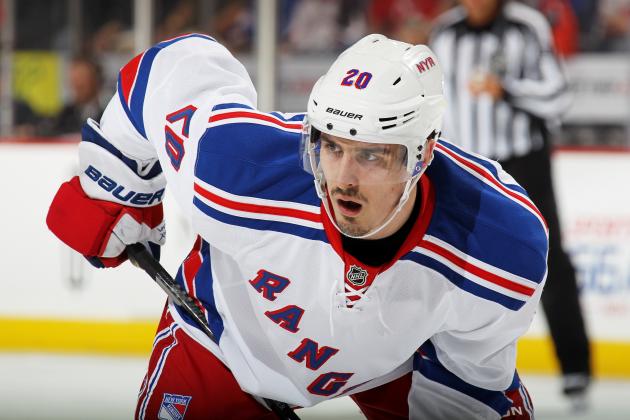 Bruce Bennett/Getty Images

Rookies are always tough to judge in the NHL. Sometimes, scouts and coaches are right and players meet or exceed expectations.
But for every Gabriel Landeskog, Sidney Crosby or Alexander Ovechkin who shines as a rookie, there is a player like Nino Niederreiter who struggles in his first year in the NHL.
Keep in mind, I am not saying the players on this list will be failures at the NHL level. I am merely saying they will have some adjusting to do and it may take a little longer than expected for them to reach their potential.
In some instances, expectations are simply too high and the player will struggle to meet them. A player chosen first overall in the draft, for example, could score 15 goals and 35 points as a rookie and would not be living up to expectations. Give the same numbers to an undrafted free agent and he exceeds expectations.
Here in no particular order are nine rookies who will struggle to meet expectations in the lockout-shortened 2013 season.
Feel free to comment or add your own players to this list that you feel I may have missed. Please say why you believe the player you are mentioning belongs on the list.
Begin Slideshow

»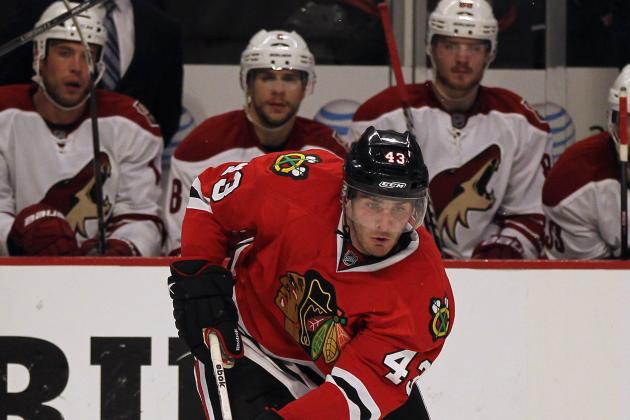 Jonathan Daniel/Getty Images

Saad got a taste of NHL action last season, playing in two regular-season and two playoff games for the Blackhawks.
He is expected to take on a role as a scoring forward right away upon his arrival in the NHL. In fact, The Hockey News projected Saad to jump "straight to top line duty."
But this year, Saad has struggled with the AHL's Rockford IceHogs of the AHL, scoring just six goals and 14 points in 29 games. It may take Saad a little longer to excel at the NHL level than many scouts initially predicted.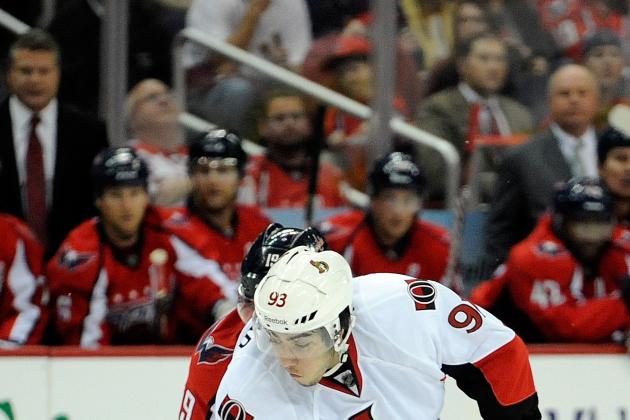 Patrick McDermott/Getty Images

Zibanejad was the sixth overall pick in the 2011 NHL draft and is projected as a power forward.
Last year, the big Swede spent nine games with the Sens and picked up an assist before being returned to juniors.
This could be his first full pro season, but Zibanejad is already struggling in the AHL. First of all, the Sens moved him from center to wing. With Binghamton, Zibanejad has just one goal and seven points in 16 games.
It's possible the Senators decide to leave him in the AHL for the rest of the year as he adjusts, but don't look for a fast start from Zibanejad this season.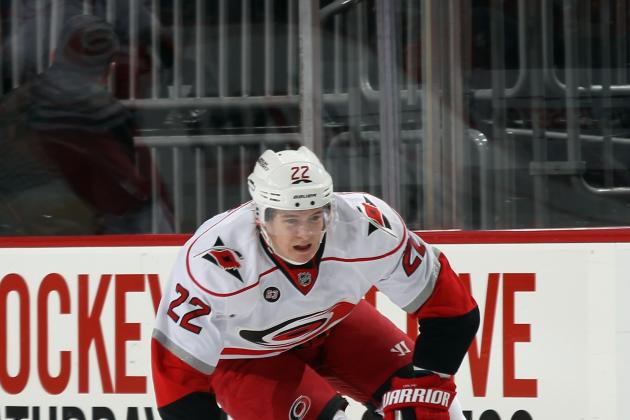 Bruce Bennett/Getty Images

Zac Dalpe may just be out of luck. The 23-year-old former Ohio State star is stuck between the AHL, where he has played well, and the NHL, where he has yet to establish himself as a regular.
Last year, the Paris, Ontario, native scored a goal and three points in 16 games with the Hurricanes. But with the additions of Alexander Semin and Jordan Staal, it is unlikely Dalpe will get top-six minutes with Carolina this year. If he doesn't play on a scoring line, his numbers will not meet expectations.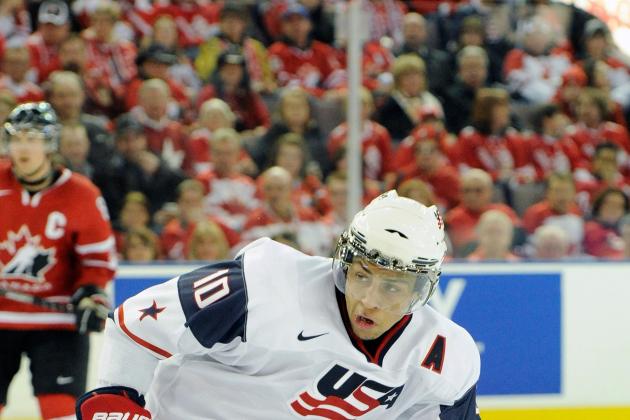 Richard Wolowicz/Getty Images

The Ducks nabbed Etem late in the first round of the 2010 NHL draft, and the native of Long Beach, Calif. didn't disappoint last year, scoring 61 goals and 107 points for Medicine Hat.
This year, however, he has struggled in the minors, scoring just nine goals and 10 points in 33 games for Norfolk of the AHL.
The Ducks could use Etem's natural scoring talent for their second line, but Etem isn't quite ready to shine just yet and will probably start slowly if he indeed makes the Ducks roster this year.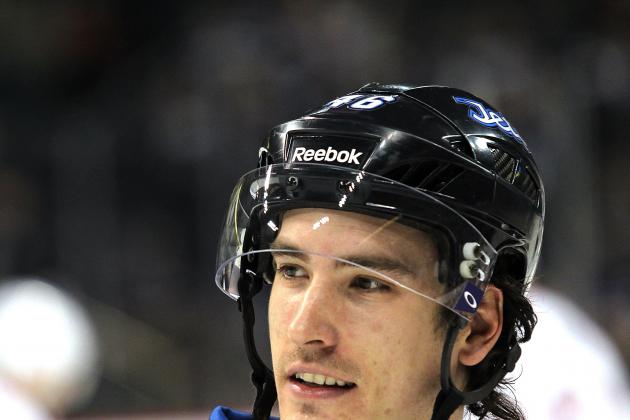 Marianne Helm/Getty Images

Spencer Machacek opened some eyes late last season when he played 13 games with the Jets and scored two goals and nine points for Winnipeg.
But after scoring 50 points in 61 games last year, Machacek has been struggling this year at St. John's with just eight goals and 18 points in 36 games.
The Jets will still give Machacek a chance in training camp this weekend, but it appears very unlikely he will meet the expectations that were set by his strong finish last season.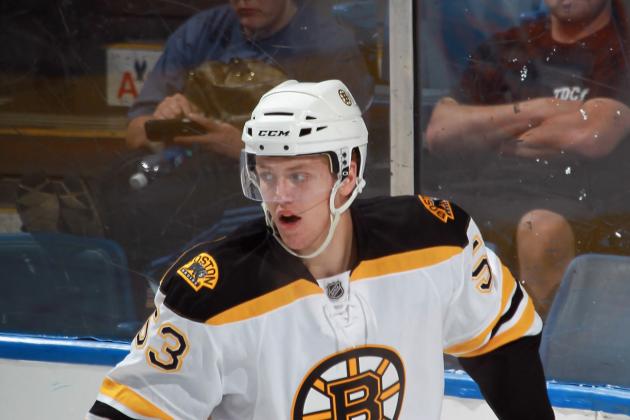 Bruce Bennett/Getty Images

Before Bruins fans jump on me for including him on this list, please remember: I think Dougie Hamilton will be a very good NHL defenseman at some point in his career, and probably fairly soon.
But Hamilton is only 19 years old and if he makes the Bruins this season, he is unlikely to play a lot of minutes. It is likely Hamilton will be a third-pair defenseman if he is a Bruin in 2012-13, with a few second-unit power-play shifts added.
Add the fact that defensemen tend to take longer to mature than forwards, and you have another reason the rangy Toronto native won't set the league on fire this season.
Hamilton will be good, but don't expect big offensive numbers from him, at least not right away.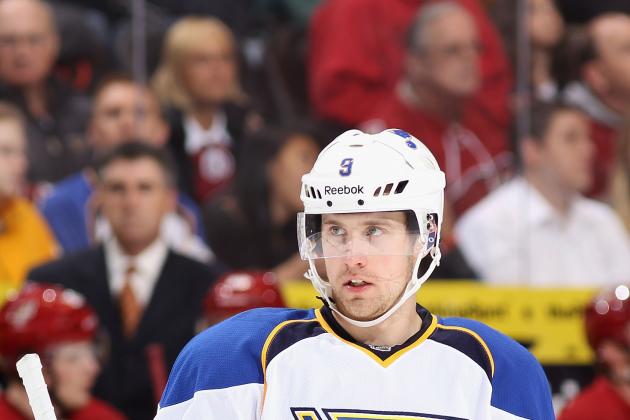 Christian Petersen/Getty Images

I expect a lot of good things from Jaden Schwartz eventually, but I question whether or not he'll meet the high expectations he has in his rookie season.
Schwartz played seven games for the Blues last season and scored twice, but this year, he has struggled with Peoria of the AHL. In 33 games, he has nine goals and 19 points and is a minus-14.
Schwartz's lack of size (he's only 5'9") will become a bigger factor in the NHL than it was at Colorado College. It may take a little more time than expected for Schwartz to become a steady goal scorer in the NHL.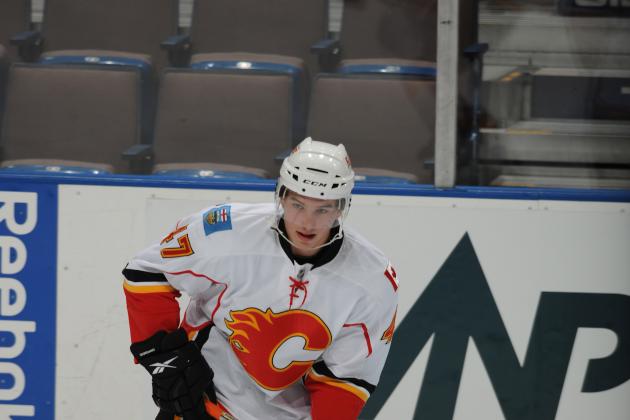 Dale MacMillan/Getty Images

There is a lot of pressure on Sven Baertschi as he begins his first NHL season. The Swiss-born winger played five games for the Flames last season and scored three goals, which only raised the expectations of Flames fans.
Currently, Baertschi is scoring at nearly a point-per-game pace for Abbotsford of the AHL, with six goals and 18 points in 21 games.
I see Baertschi doing well this season, but those expecting 25 or more goals (or 15 in a shortened season) from him as a rookie are expecting too much.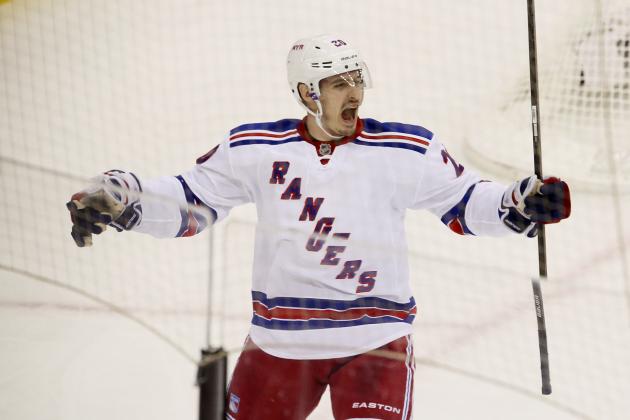 Jim McIsaac/Getty Images

Chris Kreider burst onto the NHL scene last spring with the New York Rangers.
Shortly after graduating from Boston College, Kreider joined the Rangers and scored five goals for the team during the playoffs, looking every bit like he belonged in the NHL.
During the lockout, Kreider has played for the Connecticut Whale of the AHL and has struggled. The speedy forward has just five goals and 12 points in 33 games and is a minus-six. He also has 55 penalty minutes, which raises questions about his discipline.
Kreider now has to go out and win a job on the New York Rangers in a brief training camp. He may not earn a spot and if he does, rest assured he will have to impress John Tortorella to earn his ice time.
Kreider has the talent to be a very good NHL player, but those expecting it to be as easy as it looked last spring may be in for an unpleasant surprise.