NHL 2013 Season Preview: Teams That Are Overrated for the Coming Season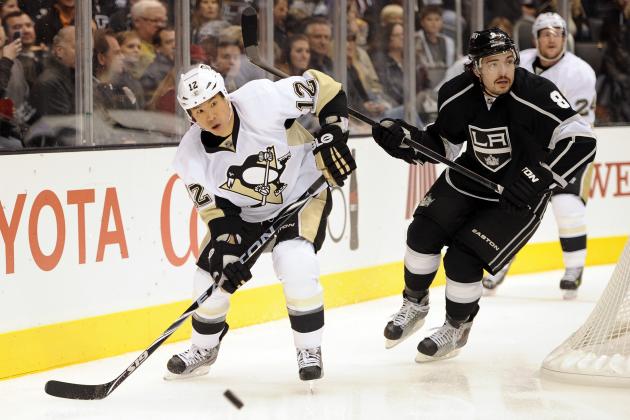 Harry How/Getty Images

With the 2013 NHL season about to get started, more and more fans and writers have been making predictions for the upcoming year. However, the Los Angeles Kings proved in last year's playoffs that predictions do not mean anything when it comes to hockey.
In the past, many experts and fans have had fairly common picks for who will win the Stanley Cup, but very often, these picks do not pan out. Remember last season? It seemed like almost everyone on NHL.com and ESPN had Pittsburgh and Chicago in the Stanley Cup Final, yet both teams ended up being eliminated rather soundly in the first round.
Let's take a look at which teams may be overrated by the majority of fans this season.
Begin Slideshow

»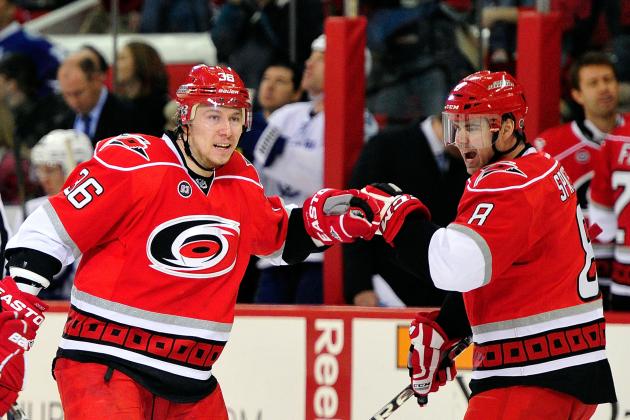 Grant Halverson/Getty Images

The 'Canes made a huge splash this past offseason, trading for Jordan Staal and signing Alexander Semin in free agency.
Carolina finished last in the Southeast Division last year, despite a hot streak at the end of the year. With an improved roster, many people are expecting Carolina to be a lock for the playoffs and the favorite to win the Southeast Division.
The roster is clearly better and the Hurricanes look like they are primed for one of their best seasons, but there is one issue that could hold them back: the shortened season.
Why? With a revamped roster, the new faces will take some time to adjust to one another and the chemistry may be a little off. Because of the lockout, training camp will last less than a week and there will be no preseason games. This could cause the Hurricanes to have some trouble adjusting to their new teammates, and if they get off to a slow start like last year, they could dig themselves in a hole too deep to get out of.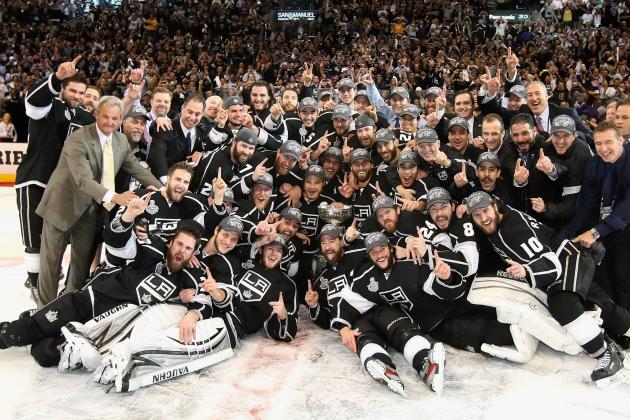 Christian Petersen/Getty Images

I know, it's not right to label the Stanley Cup Champs as overrated, but hear me out on this one.
The Kings had arguably the greatest playoff run of all time. Nobody even really gave them a scare over the course of two months. However, the Kings shouldn't be labelled as runaway favorites to win the Pacific Division simply because they had a miracle run last spring. In fact, they finished third out of five in the division last season.
Sure, you can say that the Kings have confidence that they can win anything now, but they are basically the same players who struggled throughout the entire regular season last year and caught fire when the playoffs began.
The Pacific Division is extremely competitive, especially with an improved Dallas Stars team, and the Kings have shown no reasons to label them as runaway favorites in the regular season.
Also, Anže Kopitar will be injured for a few weeks, and his loss, as well as a potential Stanley Cup hangover, could get the Kings off to a rocky start.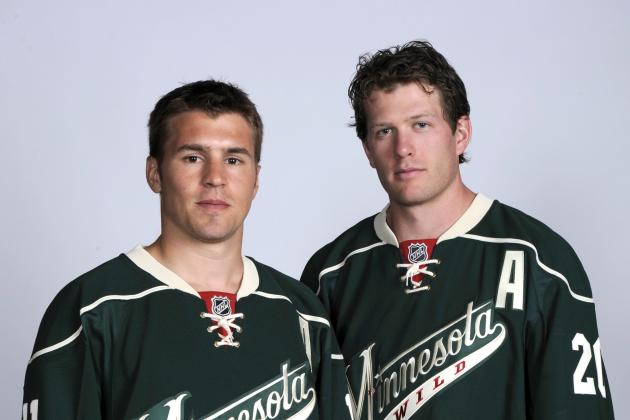 Hannah Foslien/Getty Images

The hype surrounding the Wild has really died down since July, and it may not even be fair to label them as "overrated" anymore.
When the Zach Parise and Ryan Suter signings were completed, people had them pencilled in to be a huge threat to Vancouver's recent dominance of the Northwest Division.
Now, people are realizing that the roster is really only about good enough right now to be a bubble team and that the playoffs are no guarantee.
Who knows, though. Anything can happen in a shortened season.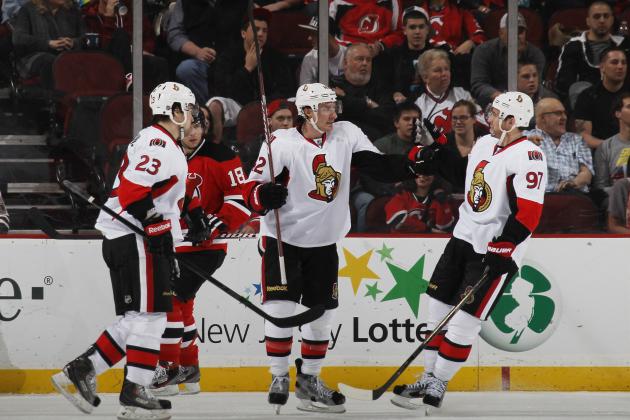 Bruce Bennett/Getty Images

If a team makes the playoffs one year and pushes the top seed to the brink in the first round, it doesn't mean they'll make the playoffs again the next year.
Ottawa had a surprising run to the playoffs last year, led by Milan Michálek, Jason Spezza and Erik Karlsson. This has been leading people to think that getting back to the playoffs shouldn't be too tough for the Sens.
However, several Eastern Conference non-playoff teams in 2012 like Buffalo, Carolina and Tampa Bay can be expected to improve this year. Ottawa hardly made any moves this past offseason, and it will be tougher for them to keep up with a stronger Eastern Conference. Also, expect Michálek to come down to Earth a little bit more this season.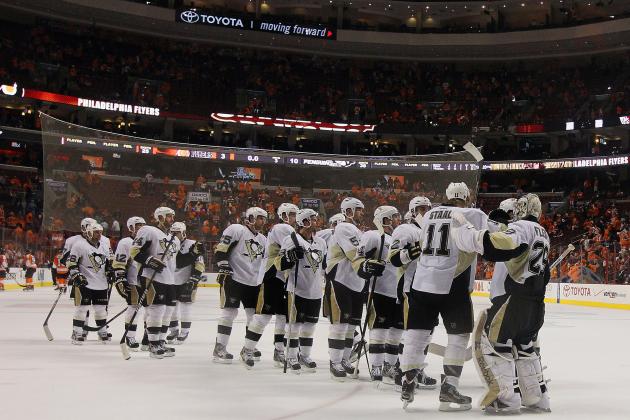 Bruce Bennett/Getty Images

Pittsburgh may be the most obvious choice for this slideshow.
Sidney Crosby and Evgeni Malkin will both be healthy to start the year, but the Philadelphia Flyers proved that the Penguins need a lot more than their two stars and some other solid offensive pieces to be able to roll to the finals again.
Pittsburgh has been pegged the top favorite for several years, yet they have only won one playoff series in the three seasons since their championship in 2009. Why should they be considered a top favorite again this year?
To make matters worse, GM Ray Shero took a swing and a huge miss this past offseason. He gave up several important players in order to clear cap room to sign Zach Parise and/or Ryan Suter, but he could not ink either of them. One of the players that was traded away was Jordan Staal, a very solid two-way forward. Pittsburgh needs a better defense and penalty kill, but it only made things worse by trading a top penalty killer in Staal.
By failing to address their defensive needs, the Penguins should not be considered a major favorite to win the Stanley Cup in 2013.