Toughest Gophers Basketball Stretch in 20 Years?
Use your ← → (arrow) keys to browse more stories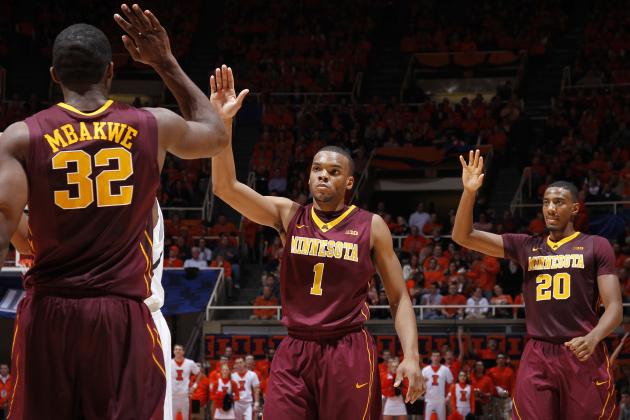 Joe Robbins/Getty Images

CHAMPAIGN, Ill. — When was the last time the Gophers played three ranked teams in a row (No. 12 Illinois, No. 5 Indiana and No. 2 Michigan this year) in the Big Ten? Well, it's happened twice under Tubby Smith in 2011-12 (1-2) and 2009-10 (2-1). Minnesota hasn't won all three games in such a stretch since the vacated 1996-97 Final Four season. And in 1995-96, former Gophers coach Clem Haskins actually played four straight ranked opponents to start the Big Ten, going 1-3 with a win at No. 13 Illinois...