Who's Fighting for a UFC Job in Strikeforce's Final Event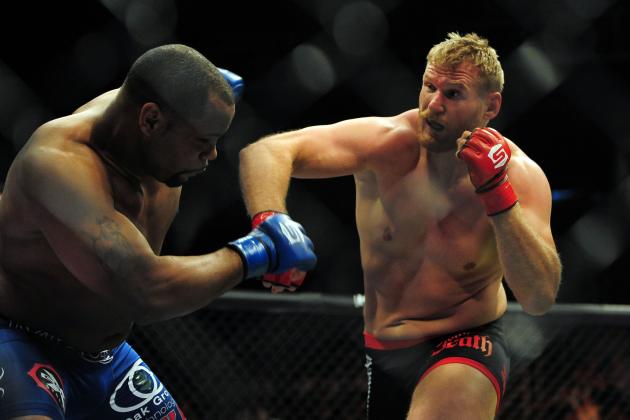 Kyle Terada-USA TODAY Sports
Barnett to the right
On Saturday night, Strikeforce will be holding their final event. The promotion has had some remarkable moments, like Cung Le facing Frank Shamrock and the trilogy between Gilbert Melendez and Josh Thomson. None of those fighters will be fighting on the final show, but some big names are on the card, like Josh Barnett, Nate Marquardt and Daniel Cormier.
Questions have arose, though, if all the Strikeforce fighters will be heading to the UFC following Saturday's card. Not all of the Strikeforce fighters on Saturday's card have been guaranteed a spot in the UFC.
Let's take a look and see who is fighting for a UFC job on Saturday night.
Begin Slideshow

»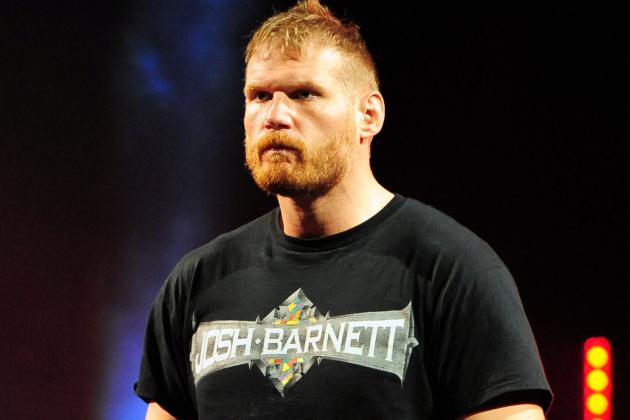 Kyle Terada-USA TODAY Sports

You think a fighter who has won eight of his last nine fights and is a former UFC heavyweight champion wouldn't have to worry about fighting in the UFC. Not every fighter, though, is Josh Barnett.
The former heavyweight champion squares off on Saturday against Nandor Guelmino. It is a fight people are expecting him to win easily. The problem for Barnett is that he's in a lose-lose situation. He wins, he beats a guy he was supposed to beat. He loses, people will write him off.
It doesn't help that Barnett has had past heat with UFC President Dana White. It seemed like everything had been patched up with them taking a picture at the UFC Fighter Summit in 2011. White, though, has been non-committal when asked about a Barnett return to the octagon.
Barnett needs to win and win impressively against Guelmino to make a definitive statement that he belongs in the UFC.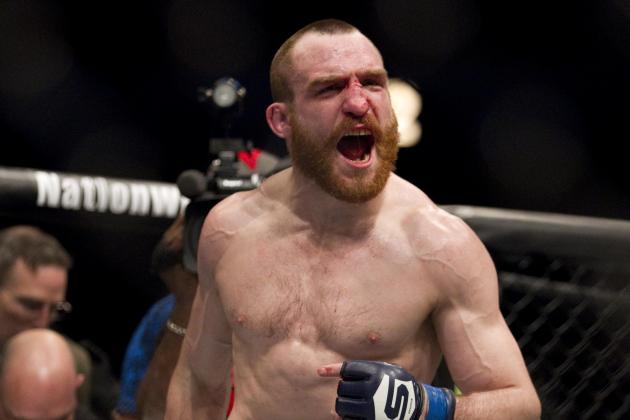 Greg Bartram-USA TODAY Sports

Pat Healy in a way is like Josh Barnett, but without the former world champion status. Healy has won five fights in row and eight of his last nine. "Bam Bam" on three occasions was scheduled to face Strikeforce lightweight champion Gilbert Melendez, but the champion had to bow out due to a shoulder injury.
Healy then was supposed to face Jorge Masvidal, but Masvidal had to bow out of the fight due to injury. The Oregon native didn't know who he was going to face, but now will be facing off with Kurt Holobaugh on Saturday night.
Healy said on The Fight Club Chicago radio show last night that he hasn't been told he is guaranteed a spot in the UFC. He feels he needs to beat Holobaugh to secure a UFC spot.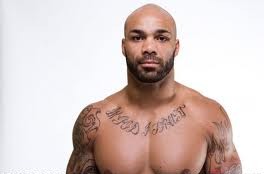 Photo by Esther Lin
Mike Kyle is a forgotten name in the light heavyweight division. A lot of that has to do with Kyle only fighting two times in the last 16 months due to injuries. In those two fights, Kyle defeated Marcos Rogerio de Lima and a no contest against Rafael Cavalcante last May.
"MAK" squares against top 10 light heavyweight Gegard Mousasi coming up on Saturday. Kyle hasn't been guaranteed a spot and a win over Mousasi would seal a spot in the UFC.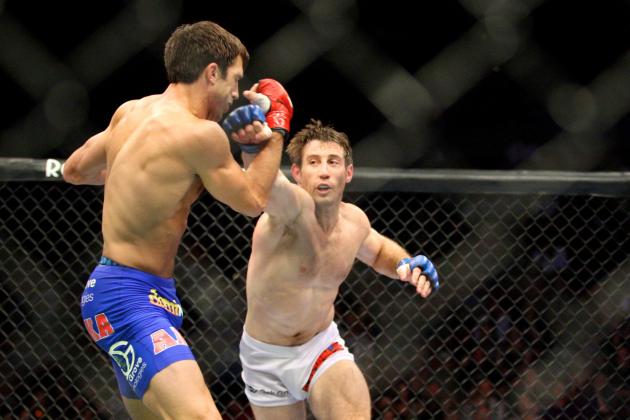 Scott Olmos-USA TODAY Sports
Kennedy throwing a punch
Tim Kennedy has been one of the more vocal Strikeforce fighters about the lack of fights he has had in the last two years since Zuffa purchased Strikeforce. Kennedy hasn't fought since July, when he lost to Strikeforce middleweight champion Luke Rockhold by unanimous decision.
The former Army Ranger has now dedicated himself to MMA full time, but he doesn't know what the future holds for him. Kennedy squares off against Strikeforce veteran Trevor Smith on Saturday. A loss to Smith would be two in a row and an uncertain future.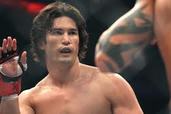 Photo from MMAWeekly.com
KJ Noons is another one of the fighters who has been affected by the changes in Strikeforce. The former Strikeforce title challenger only fought one time in 2012, losing to former Strikeforce lightweight champion Josh Thomson last March.
Noons faces off against Ryan Couture this Saturday night. Couture who is 5-1 under the Strikeforce banner, while Noons is 3-3, but is 1-3 in his last four fights. A win over Couture would secure a spot in the UFC, but a loss would leave Noons' future pretty murky.