In the canine world, there are big dogs and small dogs, nice dogs and mean dogs and occasionally, there are vicious dogs.
In the NFL betting world, the same types of dogs exist and the most vicious underdog in recent seasons has been the Seattle Seahawks.
So with the AFC divisional playoff odds menu showing the Seahawks as 2.5-point underdogs at Atlanta, bettors are banking on Seattle baring its teeth again.
The Atlanta Falcons are the NFC's top seed but they host a Seattle team Sunday afternoon at the Georgia Dome (1 p.m. ET, Fox) that is 15-3-1 ATS in its past 19 games as an underdog, according to OddsShark.com.
Two years ago, like this season, Atlanta owned the top seed in the NFC; the Falcons promptly got blown out at home by eventual Super Bowl champion Green Bay. Last year the Falcons made the playoffs as a wild card, and were promptly disposed of by the eventual Super Bowl champion Giants.
This year Atlanta started 8-0 before losing at New Orleans. The Falcons then won three more in a row before falling at Carolina. Atlanta then beat the Giants and Lions to secure the top seed in the NFC, before losing a meaningless regular-season finale to Tampa Bay.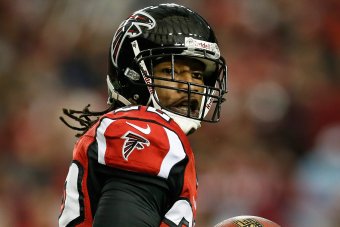 Kevin C. Cox/Getty Images
Seattle, on the other side of this matchup, brought a stout defense but a sputtering offense with a rookie quarterback. They sat at 4-4 heading into November. Since then the Seahawks have won eight of their last nine games, averaging 33 PPG in the process, as Russell Wilson has blossomed into a marvelous dual threat at QB.
Last Sunday, Seattle spotted Washington 14 points, then rolled back for a 24-14 wild-card victory in suburban DC.
Statistically speaking Atlanta out-gained opponents this season by a 369-366 YPG margin, but were out-rushed 123-87.
Seattle, meanwhile, out-gained opponents 352-300 and out-rushed foes 165-103.
On the injury front Seattle took a hit last week when it lost sack leader Chris Clemons for the rest of this season to a knee injury. Also, the Seahawks have made a change at kicker, where veteran Ryan Longwell, who hasn't played this season, replaces the injured Steven Hauschka.
These teams met in October of last season, Atlanta hanging on for a 30-28 victory in Seattle. The Falcons led 27-7 early in the third quarter, before the Seahawks rallied to within two points with eight minutes to go. But Seattle couldn't quite complete the comeback.
On the NFL futures market, Sportsbooks is offering Atlanta at +250 to win the NFC Championship and +700 to win Super Bowl XLVII, while Seattle is getting +325 to win the NFC and +755 to win the Super Bowl.
NFC Playoff Pick: Seattle is the hot outfit, playing with a lot of mojo, and owns key advantages in the unit matchups. Take the Seahawks and you might not even need the points. (Courtesy of PickShark.com.)
All odds, stats and trends mentioned courtesy of OddsShark.com. Mike Pickett is an Analyst at Bleacher Report and contributes to the Twitter feed.