Is Andy Reid Planning to Bring Michael Vick to KC?
Use your ← → (arrow) keys to browse more stories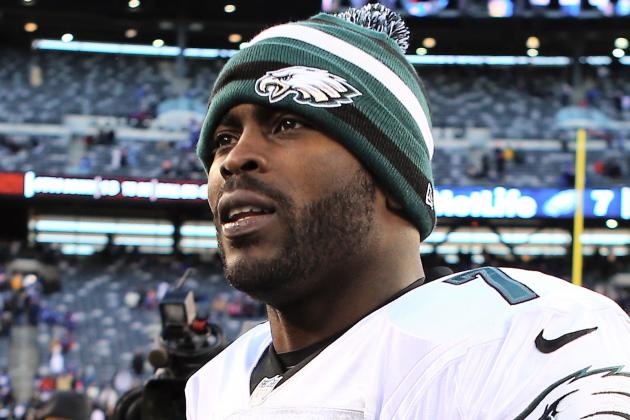 Elsa/Getty Images

Andy Reid doesn't have a quarterback in Kansas City. The newly hired Chiefs coach has clarified that finding a signal-caller is top priority, and his former team, the Philadelphia Eagles, might have an extra. With Michael Vick likely to be jettisoned, would Kansas City be interested? "He's still property of the Philadelphia Eagles. But he's a good kid," Reid said Thursday on ESPN's "Mike and Mike," via Jeff McLane of the Philadelphia Inquirer.