CM Punk: 4 Future Challengers for CM Punk's WWE Title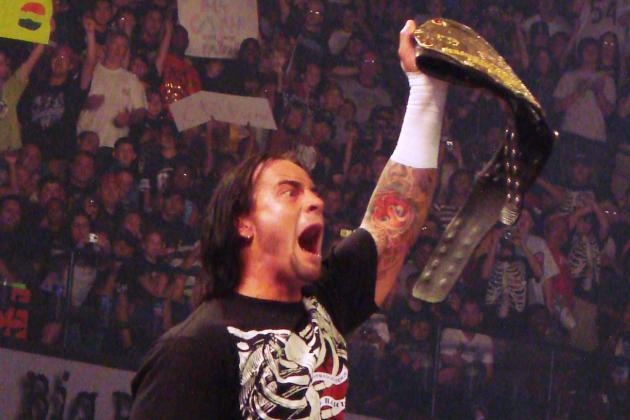 Photo Courtesy WWE
By the time WWE champion CM Punk faces the Rock at the Royal Rumble, CM Punk will have been champion for 434 days. And while the outcome of that match is subject to much speculation, CM Punk may well win. If he does, there are a number of superstars waiting in the wings, ready to challenge him for his seat atop the WWE.

The WWE Championship is the most coveted prize in all of professional wrestling, and you can bet that some big names want the belt. Some wrestlers, of course, will not be on the short list of possible opponents. But, being top names themselves, they will certainly have other plans.

First, on to those who will not be a part of the WWE Championship picture in the near future.
Begin Slideshow

»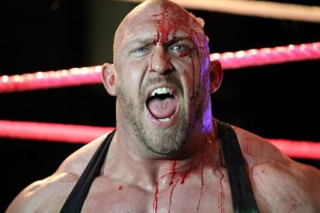 The WWE Championship will be very busy from now through WrestleMania, but not everyone can be in the hunt for that title. The World Heavyweight Championship, WWE's other premier title, will see plenty of action. So, who will be a part of the World Heavyweight Championship picture, or just out of the WWE title picture?

5. Big Show
Having just lost his title to Alberto del Rio, Big Show will have a rematch. That means Big Show will be in the hunt for his title, even if he loses his rematch. And WWE will need six men for the World Heavyweight Championship Elimination Chamber not long from now...
4. Sheamus
He just could not take the title off Big Show, and now he's moving further away from the title by getting involved in a tentative feud with Wade Barrett, which may or may not lead anywhere. But as the top face on SmackDown, he'll always be in the hunt for that title.
3. Ryback
Ryback has come so close to the WWE title that Ryback fans can't see straight. But after several high-profile losses, all due to the Shield, he's out of opportunities. Couple that with CM Punk lined up to face the Rock, and Ryback may well be out of the WWE title hunt for some time. There's always the World Heavyweight Championship, though...


2. Dolph Ziggler
This should come as no shocker, as he is "Mr. Money in the Bank" for the World Heavyweight Championship. He's nearly guaranteed a World Heavyweight title run within the next few months, as his Money in the Bank contract won't last forever. Until then, it's highly unlikely that WWE will come close to placing him in the WWE title picture.
1. Alberto del Rio
As the new World Heavyweight champion, there simply is no way that Alberto del Rio will be a part of the WWE title conversation, if for no other reason than WWE will likely not be unifying the titles in the near future.


So who can be expected to challenge CM Punk? Read on and find out.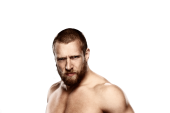 Daniel Bryan is currently a part of Team Hell No. He is also the "Tag Team Champions." But sooner or later, he'll have to break free of Kane. When he does, he'll be looking at either entering a crowded World Heavyweight Championship picture or contending for the WWE Championship. With the Rock as a part-time wrestler, only John Cena and CM Punk remain as consistent contenders.

Daniel Bryan is a very good wrestler, and he's over with the fans as a very entertaining face. He could easily enter into a feud with CM Punk, as they have feuded before, both in and out of WWE. They have been great together in the past and would make a great pairing again.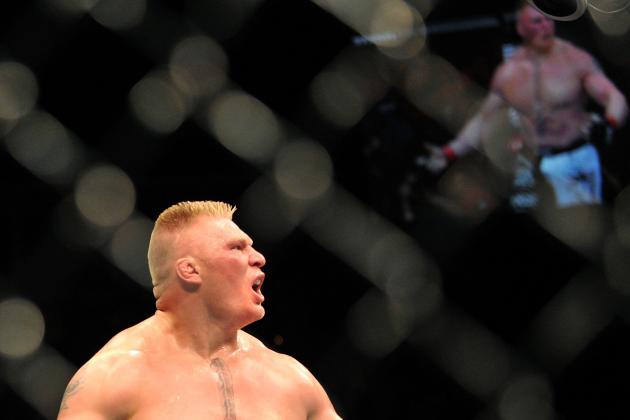 Jon Kopaloff/Getty Images

Lesnar is a beast. And he is connected with CM Punk via Paul Heyman. CM Punk may be a "Paul Heyman Guy," but Brock Lesnar was with Heyman long before Punk. It is not inconceivable that Paul Heyman could be setting up CM Punk for a betrayal, only for Heyman to back Lesnar in a match between the two.
If CM Punk can keep his title past the Royal Rumble, almost anything can happen. Would we see a Punk vs. Rock rematch at WrestleMania? Would we see another match with John Cena? By then those matches will have been done, but Lesnar would be an exciting opponent.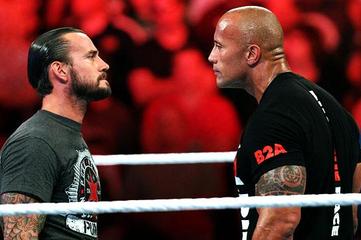 Photo Courtesy WWE
This one seems like a no-brainer. But there is more to this rivalry than the short time between now and WrestleMania. As evidenced by an excellent promo between the two on Raw on January 7, there is serious bad blood between the two.
If CM Punk retains his title at Royal Rumble, CM Punk and the Rock will be involved for a long time. The Rock could even return at SummerSlam or other big pay-per-view events to face Punk, especially if CM Punk can hold on to the title for the better part of the year.

Regardless of what happens at the Royal Rumble, it would be a safe bet that we'll see the Rock and CM Punk more than once.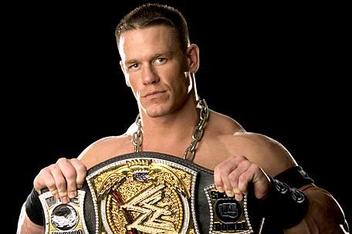 As the "face of WWE," it comes as no surprise that John Cena will be competing for the WWE Championship this year. After defeating Dolph Ziggler on Monday, Cena stated that 2013 is a new year. And after kicking out of four finishing moves, Super Cena, as his detractors call him, is clearly back.
So, as long as CM Punk keeps the WWE Championship through WrestleMania, be prepared to see a lot of John Cena and CM Punk. In other words, expect more of what we saw last year.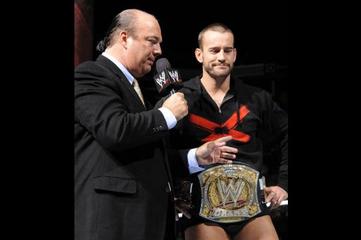 So, who do you think will be involved in the WWE Championship scene in 2013? Who should be on, or off, this list? And do you think CM Punk will even have the title beyond Royal Rumble? Please discuss in the comments. As always, I appreciate each and every comment. Even the unsavory ones.