Philadelphia Flyers Kicking the Tires on Roberto Luongo Trade?
Use your ← → (arrow) keys to browse more stories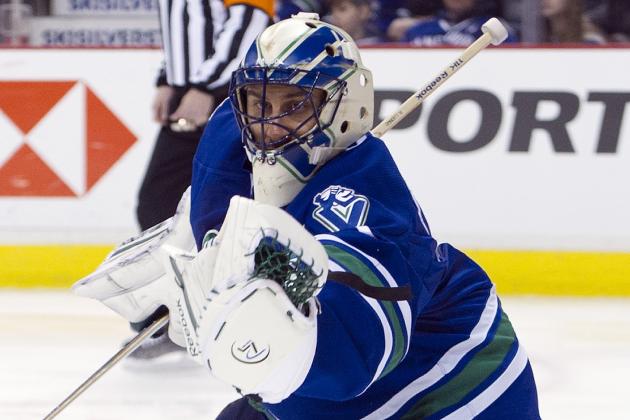 Rich Lam/Getty Images

The greatest thing about the Philadelphia Flyers having alleged interest in acquiring Vancouver Canucks goaltender Roberto Luongo is that he'd be going from the Western Conference's goaltending graveyard to a city that, by comparison, makes Canucks netminders appear to have the job security of Alex Trebek. In true Sports Media 2.0 fashion on Wednesday night, former NHLer turned TVA hockey insider Enrico Ciccone tweeted that the Flyers had interest in Luongo. And everyone laughed, because it was Enrico Ciccone. Then James Duthie of TSN tweeted that yes, in fact, the Flyers are interested in Luongo. And everyone was like "what what WHAT?!" Because TSN, that's why.