10 Rule Changes That Should Be Applied to MLB This Season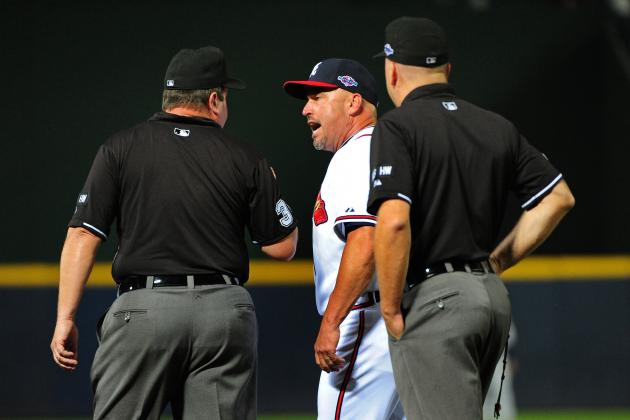 Scott Cunningham/Getty Images

As baseball has evolved since the 19th century, some aspects of the sport have changed, but the basics that have made generations of fans fall in love with the game have stayed the same.
The situation that make fans sit at the edge of their seats is the same: bases loaded, two outs, two strikes, bottom of the ninth.
While those basics should and will remain intact, baseball is always evolving and its rules must change accordingly.
Bud Selig has done a lot of good during his time as commissioner. He's established the Wild Card (and added a second Wild Card spot to each league) and made the MLB a model of labor peace for the four major sports.
While keeping the sanctity of the game intact, here are 10 rule changes that Major League Baseball should adopt to keep up with a changing generation of players and fans.
Begin Slideshow

»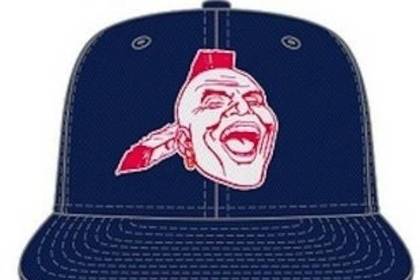 Image Courtesy of USA Today
This change would not affect play on the field, but it does affect the integrity of the sport.
The Cleveland Indians' logo is a caricature of a 19th century Native American stereotype.
It's shocking to see that name and logo continue to be in use in the 21st century, just like that of the Washington Redskins.
At least with the Indians one could argue that it's part of their history, ingrained into the culture of Cleveland—not as a racist image, but as a part of their past.
But the new Atlanta Braves' batting practice hats, which revive the Mohawk Indian Logo used from 1967 through 1989, bring back a racist image that was rightfully retired two and a half decades ago.
The time is past to retire racist mascots and logos, no matter how long they've been around.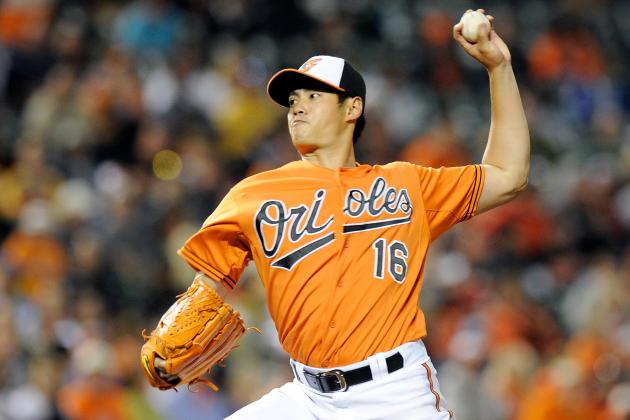 Greg Fiume/Getty Images

I'm all for mixing things up but the number of alternate uniforms teams are wearing is getting out of hand.
The San Diego Padres' camouflage jerseys were pretty bad and they're only getting worse.
It's not just that the jerseys are bad, the number of them are getting out of hand. Sometimes I feel like teams were a different uniform every day.
For consistency's sake, can't we just limit the number of jerseys that teams are permitted to rotate between?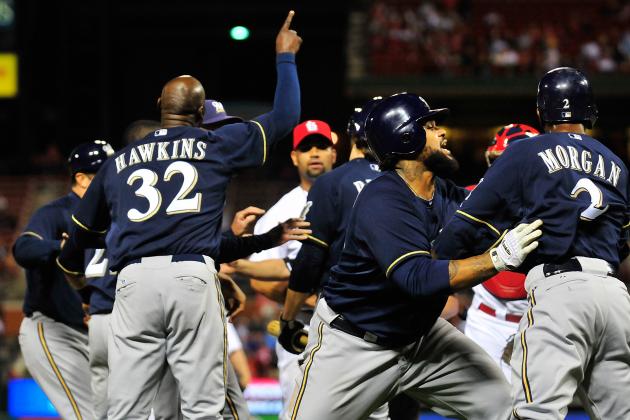 If a pitcher intentionally (or seemingly intentionally) throws at a hitter, an umpire will warn both teams before the batting team has a chance to retaliate. That's not fair.
Baseball should adopt the principle of "an eye for an eye" when it comes to the beanball and allow teams to retaliate once, then issue warnings to both teams.
Doing so would be fair, but it could also serve to prevent intentional hits by pitches from occurring. As it stands now, a pitcher can generally throw at a hitter without fear of a teammate getting plunked back, because the opposing team does not want to have its pitcher ejected.
By allowing retaliation, a pitcher might think twice before throwing a beanball because he doesn't want a teammate getting plunked right back.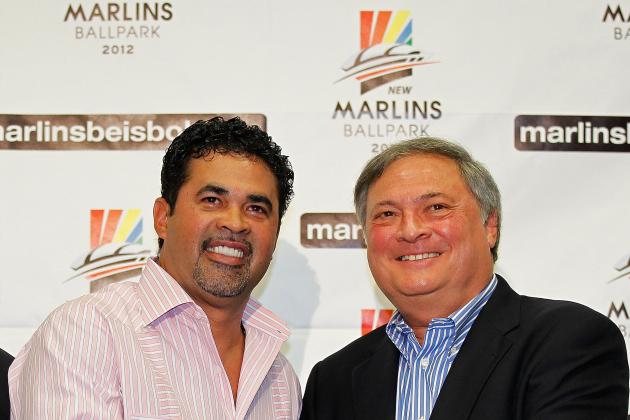 Mike Ehrmann/Getty Images

As much as fans clamor for a salary cap, a salary floor is really what baseball needs.
Sure, the Yankees and now Dodgers spend more than the rest, but the Yankees have won just one World Series in the last decade with their payroll and the Dodgers aren't even the best team in their division at the moment.
What baseball really needs is a salary floor to make owners spend enough money to be competitive instead of taking revenue-sharing money (or stadium money) and shoving it in their pockets.
Jeffrey Loria is a disgrace to baseball ownership, Major League Baseball and the game itself. The Marlins are a laughingstock and other teams have consistently not tried to compete for several years. That's a bigger threat to baseball than big-spending teams.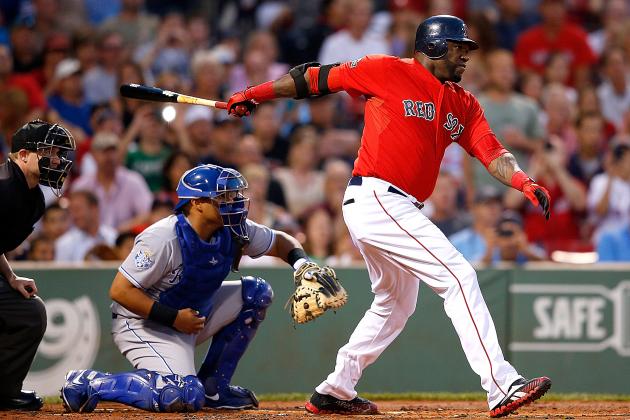 Jim Rogash/Getty Images

To be honest, I don't much care whether or not there's a DH in baseball, but both leagues should by playing by the same rules.
Starting in 2013 there will be interleague play throughout the year. No longer will interleague play be confined to just a couple weeks of the season when a National League team can add a hitter and American League pitchers take batting practice.
Teams in two leagues playing games against each other all season will be playing under different rules, and that's just wrong.
It's hard to see the DH going away, so it's more likely that both leagues would adopt the position rather than abandon it, but it's time to standardize the DH one way or the other.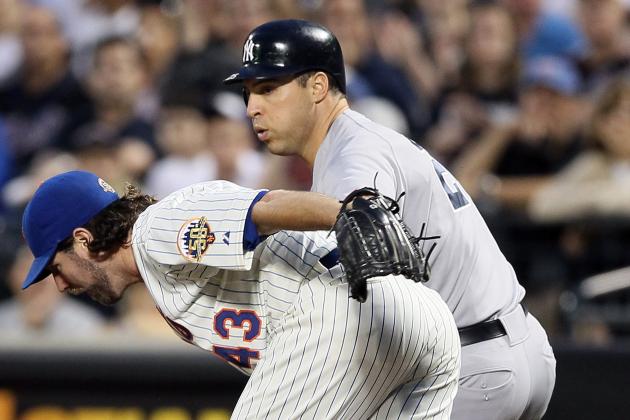 Elsa/Getty Images

For the last several years, teams have played about 18 games against each team within their divisions and six to nine against each team outside of its division.
But in an era where each team is competing not just for a division championship but alternatively one of two Wild Card spots, it doesn't make sense that they should play such radically different schedules.
Schedules should remain slightly unbalanced since the ultimate goal is a division championship but we should make them a bit more balanced to allow teams in stronger divisions to not be penalized by an unfairly difficult schedule.
Additionally, teams within the same division should play the same interleague schedule as each other. It's not fair the the Mets have to play several games each season against the Yankees while other teams in the NL East play weaker American League teams, for example.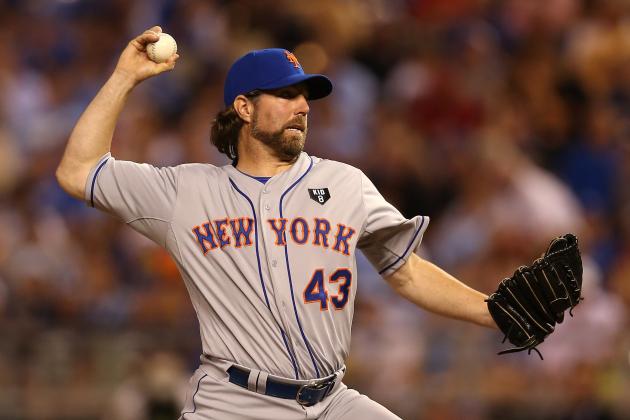 Jonathan Daniel/Getty Images

Giving home field advantage to the league that wins the All-Star Game is a farce. It's an exhibition game designed to entertain fans and should have no meaning attached to it.
Players only play a couple of innings each and a large percentage of players in the game don't care about home field advantage, since their teams have almost no chance of even making the playoffs.
Instead, either give home field advantage to the team with the better record or to the representative of the league with a better record in interleague play. Both of these methods would be a more fair way to award home field since both are based on giving an advantage to the better team or the better league.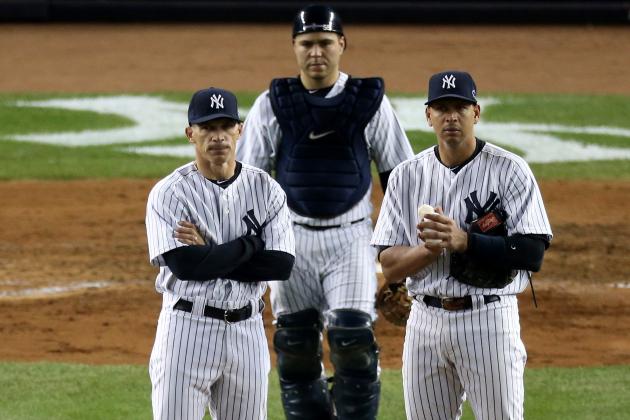 Bruce Bennett/Getty Images

It appears that the rules related to having all players on the 40-man roster eligible in September games may change this winter, and that's a good thing.
The logic behind expanding rosters at the end of the season is sound: allow teams, especially those that are out of contention, to get more guys on the field and see what they have for next season.
But that's turned into all teams, contenders and non-contenders, actually using most of their roster on a nightly basis. The article linked above cites a 2007 game between San Diego and Colorado when the Padres used 18 pitchers in a game.
It completely ruins the fan experience and can extend the time of the game with extra pitching changes in the middle of innings.
What I would recommend, and what the article suggests, is allowing teams to call up their entire 40-man roster in September but making teams designate only 25 players that are eligible to play on any given night. There would still be extra pitching changes, since teams would likely make the four pitchers in their rotation not starting that night inactive and replace them with four relievers or pinch-hitters, but it would clearly keep games moving and make them more like other regular season games.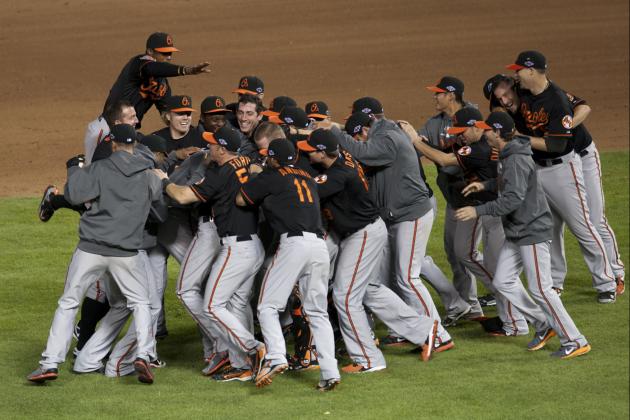 Cooper Neill/Getty Images

Major League Baseball wanted to make teams try to win the division during the regular season when it added a second Wild Card in each team and it clearly succeeded in 2012. All three American League division races came down to the last week of the season with all teams involved trying to avoid a one-game playoff, which ultimately pitted the Orioles against the Rangers.
But a scheduled one-game playoff to determine which of two teams that had successful seasons will advance to the postseason is not fair to either team involved. The Braves won 94 games in 2012 and the Rangers 93, but both of their seasons were over after a one-game playoff.
Anything can go wrong in a one-game playoff. A pitcher can have an off day or umpires can determine the outcome of the game.
With a best of three series between the two Wild Card teams, teams will still try to win the division but the Wild Card teams will have the fate of their season be determined by a fair series and not by just one game.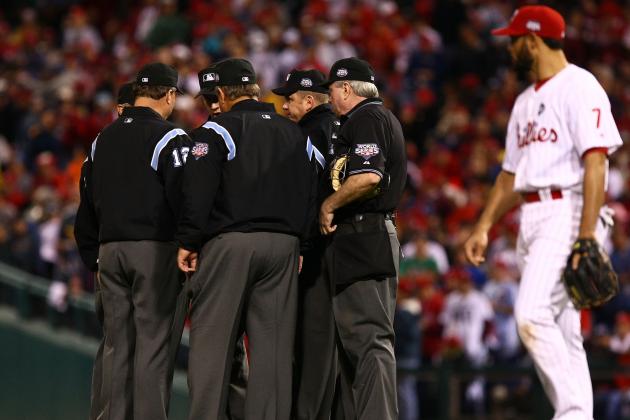 Chris McGrath/Getty Images

There's absolutely no reason that any person watching a game can know within seconds that a call has been missed except for the four umpires actually making the calls.
Instant replay should be expanded to include fair or foul balls, safe or out at bases and traps or catches on fly balls. Balls and strikes have always been judgment calls and should stay that way, but any other call that can be objectively called right or wrong should be reviewable.
There are ways to do it that would not delay the game, such as having a central instant replay office at MLB headquarters with officials to make instant reversals, that would allowed the game to continue virtually uninterrupted. (Besides, a manager arguing a bad call can take much longer than an instant replay review.)
Umpires want it. Managers want it. Players want it. Fans want it. Only Bud Selig seems not to want it and his prevention of expanded instant replay in baseball has become a stain on his tenure as commissioner. It's imperative to get as many calls right as possible. It's time to make it happen.