5 Boxers in Line for Big Pay Days in 2013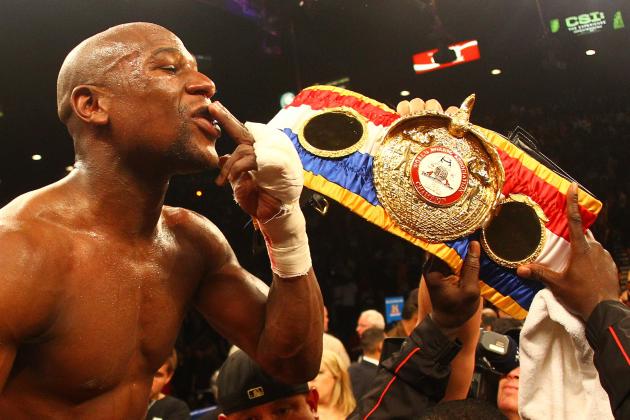 Al Bello/Getty Images
Love him or hate him, Money makes the boxing world go around.
Boxing is a business.
Like all other sports, the object is to make your mark, make a legacy, and become a legend.
But whether or not you do any or all of those things, you also need to realize that fighting is a job. It's a very dangerous one where you put your life on the line each time that you step between the ropes.
So obviously, the objective is to make as much money as possible in the shortest span of time.
Some of the men on this list have already accomplished that feat—and then some—and some are just about to come into their own.
Regardless of where they're at in their careers today, each man on this list is perfectly lined up to make the cash register ring in 2013.
Begin Slideshow

»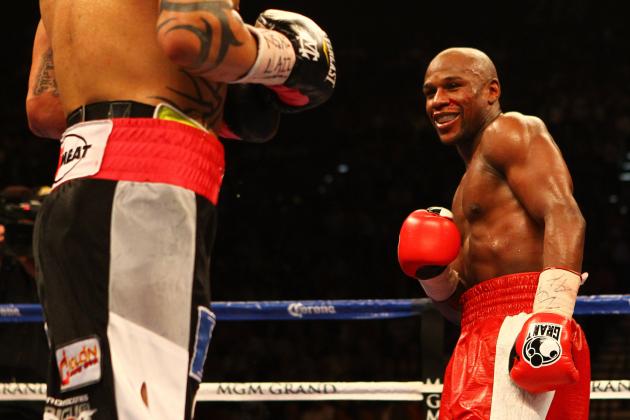 Al Bello/Getty Images
Mayweather makes more in a year than any other athlete.
Imagine this; when Forbes Magazine compiled a list of the highest grossing athletes in all of sports, the list was topped by Floyd Mayweather Jr.
The magazine pointed out that Mayweather, who fought twice during the time frame that was used, earned $85 million dollars for barely an hours worth of work in-ring, defeating Victor Ortiz and Miguel Cotto.
The amazing part about Mayweather's earnings is that all of them came from boxing and none came from endorsements, where athletes traditionally enhance their incomes.
"Money" has announced plans to fight twice this year, both on Mexican holiday weekends, which are lucrative for boxing. He will certainly place first on the list of highest earners again this year.
With the diminished stock of foe Manny Pacquiao, who suffered two losses in 2012, Mayweather is the unquestioned top dog in the sport, and fights with Robert Guerrero and, presumably, Canelo Alvarez will keep the cash rolling into his hands.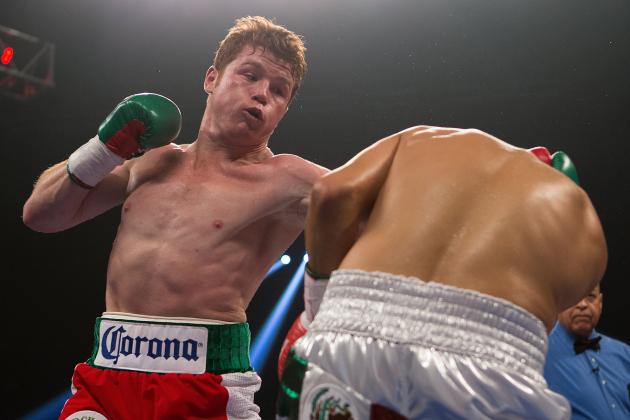 Josh Hedges/Getty Images
Alvarez is looking to cash-in a lotto ticket against Mayweather.
Saul "Canelo" Alvarez had some bad luck in 2012 with numerous high-profile opponent matchups falling through at the last minute.
But never fret.
Alvarez—and you can argue about how deserving or undeserving he is—will likely find his way into the lottery later this year with a potential looming fight against Floyd Mayweather Jr.
Even with Mayweather taking the lion's share of the purse, there are simply no other fights out there for Alvarez with this much financial upside.
It will net him a record payday, especially given his youth and relative lack of high-profile challenges, and if he somehow pulls the upset, he'll stake a claim as the top dog in the sport.
With a large built-in fan-base and a fan-friendly style, this is the year that Canelo Alvarez seriously pads his bank account.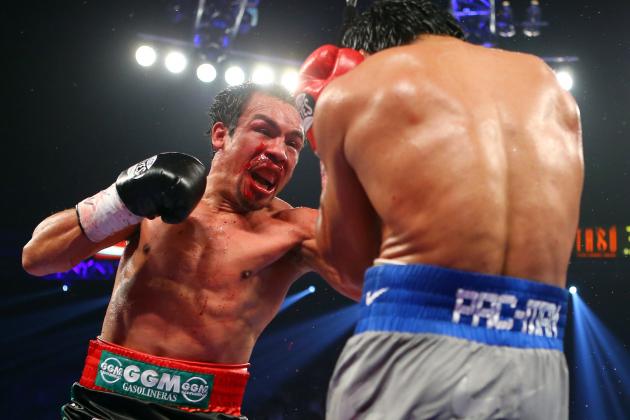 Al Bello/Getty Images
Marquez has finally gotten the respect he's deserved for many years.
From a pure financial perspective, it would be ridiculous for Juan Manuel Marquez to walk away from boxing now.
After years of toiling off the sport's biggest stages, the Mexican warrior finally got that defining moment that he has sought after when he knocked out Manny Pacquiao in December.
It would seem that now would be the time for him to do some serious cashing-in, and he could even command the bigger split of a potentially huge rematch with the Pac-Man later on in the year.
But Marquez has never been a fighter motivated purely by the money. So it's not unreasonable to think that he could step away and leave it all on the table.
That may well happen at the end of the year, but not before he gets in there one more time with his greatest rival.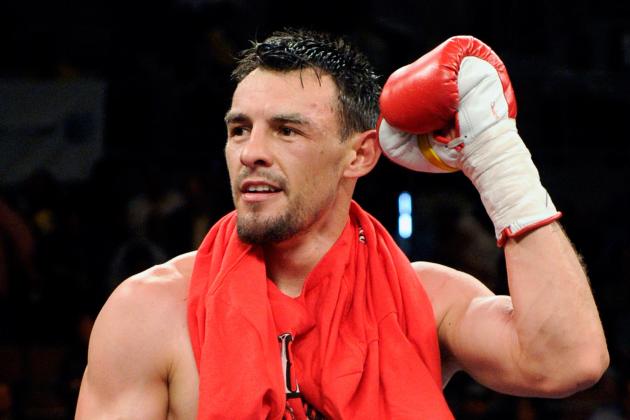 Ethan Miller/Getty Images
The Ghost has finally emerged from the shadows.
Robert Guerrero is one of boxing's truly nice guys, and it's good to see him finally getting his due credit.
"The Ghost" firmly established himself as a legitimate welterweight challenger in 2012 with wins over Selcuk Aydin and a dominant performance against Andre Berto in November.
It was the second victory that propelled him into a likely showdown for the WBC welterweight title against Floyd Mayweather in May.
Guerrero will be a huge underdog entering the bout but could propel his career further even with a solid performance. He is tough, rugged and will not go down without a fight.
He has the ability to give Mayweather some rough and dicey moments, even if he doesn't win the fight.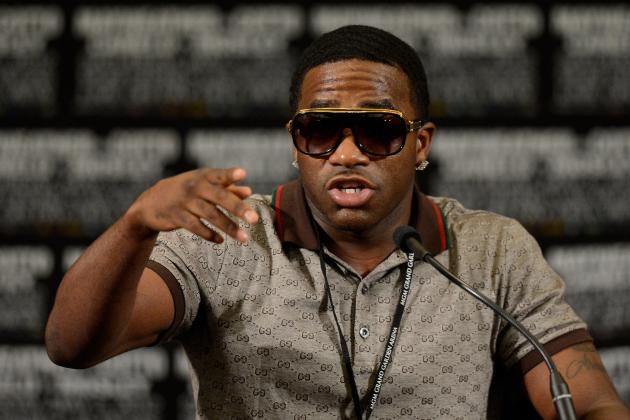 Ethan Miller/Getty Images
"The Problem" is set to breakout in 2013.
Adrien "The Problem" Broner began 2012 as a hot prospect in the sport and ended it as one of it's fastest rising young stars.
Broner's rise was so meteoric that he already holds down the sixth spot on The Ring Magazine's pound-for-pound rankings.
And it's hard to argue with it.
Two dominant wins, both over world-class fighters, gained him the WBC lightweight title and led many to claim that he is the next Floyd Mayweather Jr.
That's a tall order for a fighter as young as Broner, but he certainly has the talent and personality to live-up to the hype and become a huge money-maker in 2013.