2013 NHL Fantasy Hockey Tips: 11 Pointers to Help You Crush Your Draft & League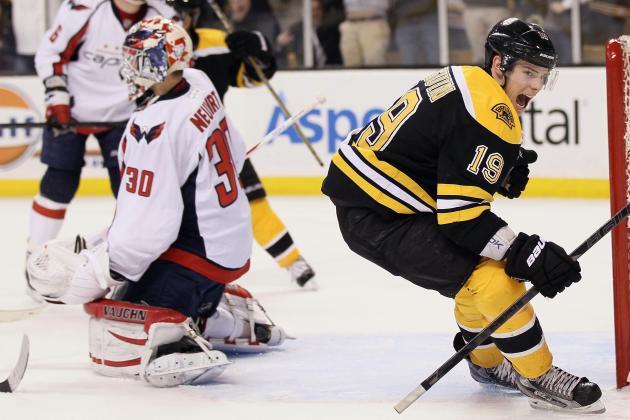 Elsa/Getty Images

For fans of the NHL, the news that the lockout would soon be coming to an end was exciting because that meant that hockey would be back out on the ice. The league was resuming, and the best players in the world would once again be gathered under one umbrella.
The news is exciting to fantasy hockey enthusiasts for another reason entirely.
This isn't just about one league starting up. For some of us, it means the ramping up of several different fantasy hockey leagues that can take anywhere from 30 minutes a week of our time to an hour or two a day. Honestly, I tend to lean towards the latter example, if for no other reason than it gives me an excuse to read about more hockey-related things.
There are as many variants on fantasy hockey leagues as there are people that run them. Some people consider PIMs to be a legit category while some don't. Some guys like to be involved in a huge league with 20 teams and four players at each position. Some guys still like to play with just a few teams among friends, sharing a beer at a local draft and picking on each other via Facebook when the games go their way.
So lets lay down some basic parameters here. I'm writing about head-to-head leagues because I have way more experience with them. I'll also be writing about these leagues as if they are going to be one-offs, but I will make some keeper or dynasty league notes because I love long-term leagues, and as such, tend to be in that frame of mind.
I'll try and keep a more philosophical approach, as I don't want to say "these are ideas for 10-man leagues, these are ideas for 20-man leagues, etc."
More than anything, I'd really like to kick-start some discussions. Everyone plays differently, and I'd love to hear some thoughts from other avid fantasy hockey players.
P.S. - As usual, anyone who is involved in a league that I play in is not allowed to read this.
Here we go.
Begin Slideshow

»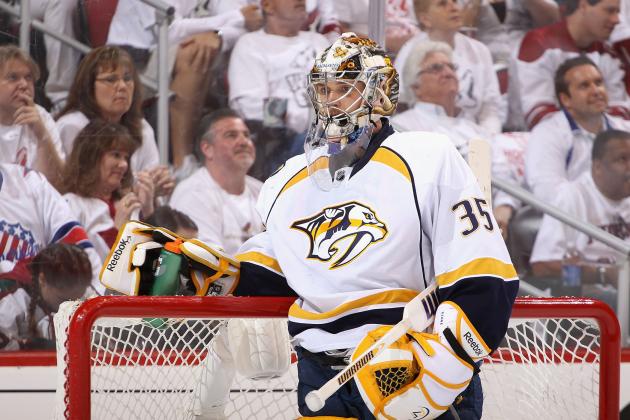 Christian Petersen/Getty Images

Strategy in fantasy hockey comes from at least a dozen different resources.
Perhaps you read that player A is poised for a big season, or believe that player B is in a position to succeed, etc. Maybe you have a chip on your shoulder because a lack of scoring from the blueline kept you out of the big dance last season, so you're targeting these guys early in the draft this time around.
While having an idea of what you want to do heading into a fantasy draft is important, it is almost just as important to know when to change on the fly.
Maybe you are picking ninth overall, and are looking to secure a big name goalie to lead your team. But by the time you are on the clock, four of the top netminders in the game have already been snapped up. You're obviously left with a choice to make.
Do you join in on the goalie run, grabbing whoever you can out of fear that you'll miss out, or do you grab one of the elite forwards or defenders that will be on the board a bit later than you expected? One idea is to stick to your plan and get your crease taken care of. The other one is to snap up a top-five forward with the ninth pick.
It's these kinds of choices that can make or break your year before it even begins. That's why I feel like it's always important to know when to drop a plan and to always...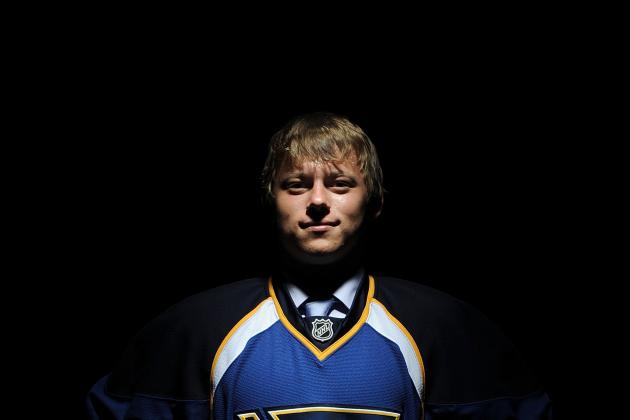 Harry How/Getty Images

I'm not drafting any new teams this year, mostly because I already have four long-term keeper leagues that take up way too much of my fantasy energy, but if I were, I'd consider one of my left wing slots taken care of regardless of who goes in the first few rounds.
That guy in the picture is Vladimir Tarasenko, and I think he's going to be an absolute beast for the St. Louis Blues this season. He's also ranked 825th by Yahoo!.
My point here is to have guys that you like that are a bit off the radar, or not named Zach Parise or Daniel Sedin, for your wings. Odds are you're going to only be able to take a handful of the players you are targeting, so increase your range.
Any idiot can draft a solid team through the first four or five rounds. But when you snag Anton Khudobin late for your third goalie spot, you increase your ability to take more talent early at every position instead of having a pick forced with the "hell, I need another goalie right now" mentality.
Having targets for every position and for every stage of the draft can separate you from the guys that stop playing four weeks into the season because they drafted poorly. My goal is to always be picking a guy that I like at every stage and not having anything forced by positional needs.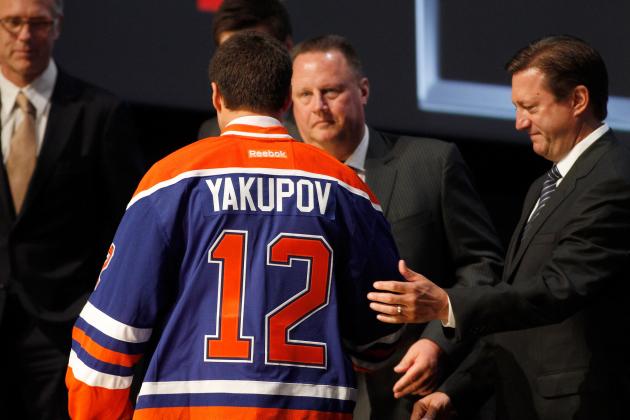 Justin K. Aller/Getty Images

Maintaining realistic expectations for players on your favorite team can be one of the toughest parts of a fantasy draft.
As a Detroit Red Wings fan, maybe you're tempted to take make a huge reach for Damien Brunner, hoping that he can maintain his dominance with Henrik Zetterberg in the NHL. As an Edmonton Oilers fan, maybe you're tempted to believe that Nail Yakupov will scorch the league for 30 goals in 48 games during his rookie season. Perhaps, as a Philadelphia Flyers fan, you want to draft Chris Pronger to fill your final spot on defense because you believe he'll return and be healthy.
All of these storylines could come true. Or maybe one of them could. Or none of them.
The important thing is to tamper expectations for players that take the ice wearing your colors. You must have a realistic understanding of where players are going to fit in on their respective teams. Knowing that a guy is going to get big power play minutes is very different from simply feeling good about it.
Dale MacMillan/Getty Images

The player in that photo is Linus Omark, and he's my cautionary tale for all of you.
Two years ago, I was convinced that Omark was going to take the NHL by storm. He has all the little things that I look for in a young player—namely great teammates and the opportunity to play top-six minutes as well as on the power play.
I watched videos on YouTube, read about him on various websites, and decided to target him in every league that I was playing in. Needless to say, he is the only "cut" cap causality in my cap league, and has been dropped from my keeper league teams because of games played restrictions.
I did one of the things I always tell myself not to do: I fell in love with a fantasy player, and ended up paying the worst consequence for it. I wasted resources, I traded for him in two leagues and outbid other managers for him in another.
All had the same consequence, however. I ended up with nothing for something.
My point is to try and avoid this kind of idealism when it comes to specific players, especially young ones.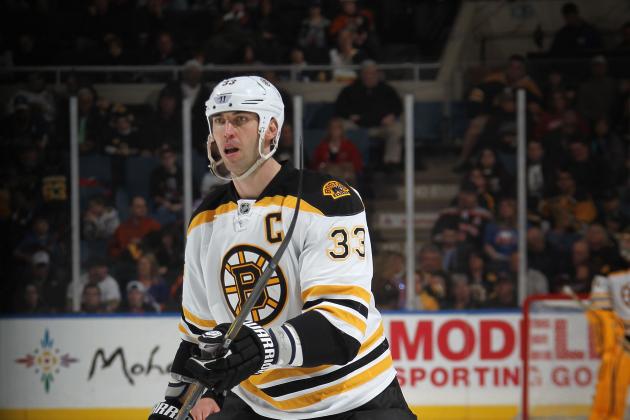 Bruce Bennett/Getty Images

I suppose one could argue that the idea of falling in hate all you want while also avoiding love at all costs is a bit on the hypocritical side. For whatever reason, I feel like avoiding one player out of a few hundred is better than targeting one player over other more strategic options.
Take Zdeno Chara for instance.
Unless my hand is really forced, I just won't draft the guy. It is not because he isn't an effective fantasy option because that obviously isn't the case. I just never feel like he goes in the draft where he should. If I looked at my first-round pick and saw Chara, I'd just be upset with myself.
For no real reason, I just don't like Chara on my teams. I wouldn't have more than two or three of guys on your "don't-draft" list for no real reason, but maintaining a few can allow you to feel like you're using your gut for something.
In other words, it can be a great distraction from falling in love. I hate Zdeno Chara (in fantasy hockey) in order to try and prevent myself from chasing a Linus Omark.
I hope that makes sense to someone else besides me. I suppose we'll find out soon enough!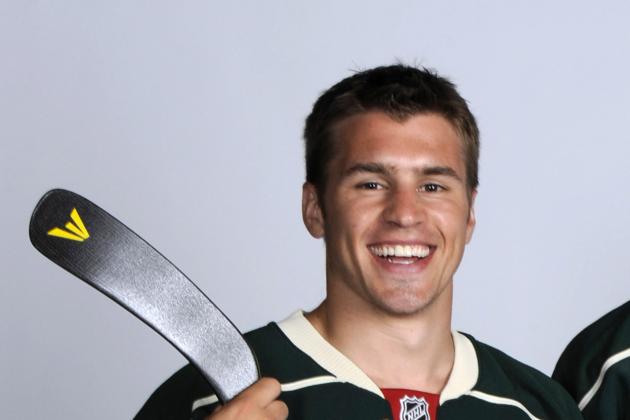 Hannah Foslien/Getty Images

I know centers tend to dominate on the score board, and I'm not telling you to pass on Sidney Crosby for Zach Parise just because of their positions.
The only point that I am making is that effective fantasy left wings are on a much shorter list than effective fantasy centers. Odds are, you can still select a rock solid No. 1 center as late as the seventh or eighth round.
You'll get a bit nauseous if you wait that long to take a left wing, though. Secure this shallow position as early as you can, and reach a bit early if you need to so you can continue to draft strong in the later rounds.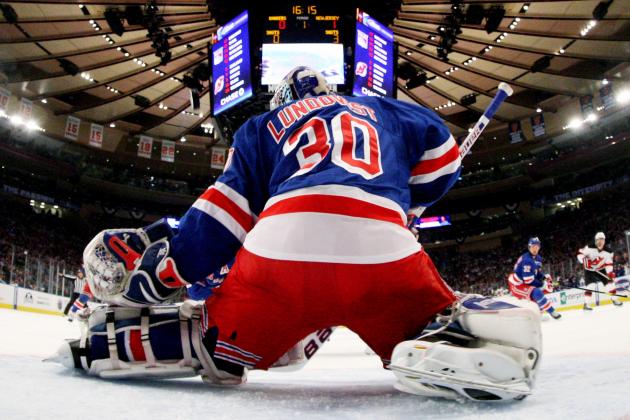 Bruce Bennett/Getty Images

You'll usually see runs on goalies more than anything, but it can happen with any position.
Lets go back to the scenario from an earlier slide, where you are drafting ninth in the first round. Lets say the first eight picks go like this.
1. Steven Stamkos
2. Evgeni Malkin
3. Claude Giroux
4. Sidney Crosby
5. Henrik Lundqvist
6. Pekka Rinne
7. Jonathan Quick
8. Daniel Sedin
9. !!!
The temptation could be to grab Cam Ward, Marc-Andre Fleury, or some other goaltender, since three of the top guys just evaporated in the first eight selections. You could also be kicking the random draft generator for placing you in the ninth slot and forcing your hand like this.
Or you could realize that if you look back on your first-round pick a year later and see Jimmy Howard as your ninth overall selection, you'll only have yourself to kick.
In this scenario, some of the most electric and talented players in the world have fallen to you. And since you are drafting late, you may have a chance to grab two of them close together.
I know this is a little far fetched, but this tends to happen at some position within the first three rounds of every draft. Try to aim for taking the best possible player instead of over-reacting to runs on second goaltenders (where this trend really tends to show).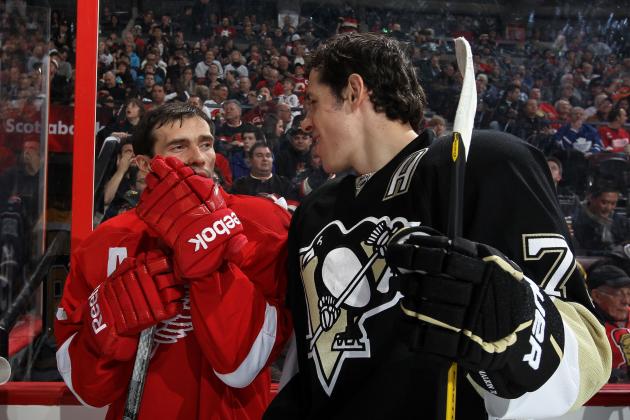 Bruce Bennett/Getty Images

I mean this both from a positional standpoint and a statistical one.
For instance, lets say you manage to draft three big-time goal scorers in the first four rounds. While there may be yet another sniper just sitting there, waiting for you to select him, loading up on just one stat can hurt you just as badly as ignoring the others.
Multi-category studs are few and far between, which likely means that you'll have to select a guy who maybe shoots more more and wins a lot of faceoffs, as opposed to the guy who scores a bunch and has a solid plus/minus.
I hate drafting players for just one stat, unless they are stat-killers like Cal Clutterbuck with hits. So try and look at who you have and consider what they bring to the table before you make your next selection. The sexy pick isn't always the right one.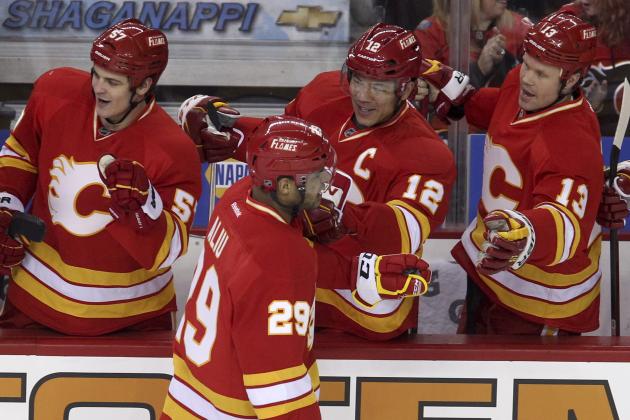 Mike Ridewood/Getty Images

Getting to know your fellow managers is a very important and underrated part of the fantasy game. Knowing what makes them tick and what gets their attention can be the difference in you landing your guy or finishing outside of the playoffs.
If an opponent, for instance, has an Edmonton Oilers logo as his team logo, odds are he's an Oilers fan. What do you think he'd be willing to give up for Taylor Hall or Jordan Eberle? Just because you've managed to squash your favoritism doesn't mean everyone else has.
Just a few degrees in over-or-under value can separate you from the pack after just a few trades. Find out who likes what, what makes the other guys tick, and capitalize. Fantasy hockey (and fantasy sports in general) are just long, drawn out games of poker in this sense.
Sometimes it's better to play the man than the cards.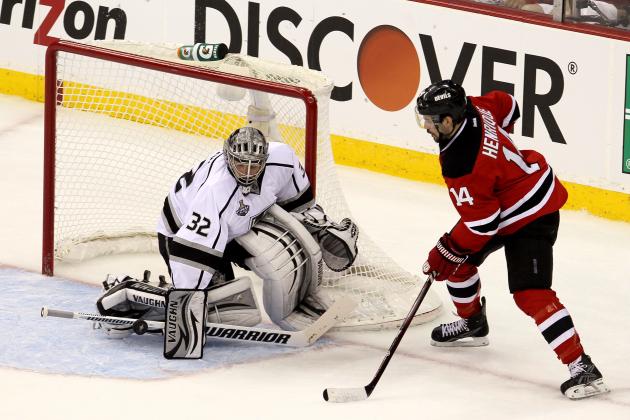 Jim McIsaac/Getty Images

Last season, I didn't hesitate to snatch Adam Henrique off of waivers once he had played more than a game or two alongside a few of the New Jersey Devils top-six forwards. Finding a random player that randomly attaches himself to fantasy super powers can really put a team over the top.
This was in one of my keeper leagues, so I held onto him throughout the season.
The second Zach Parise bolted for the Minnesota Wild, I started shopping him at his current value. Not because I don't think that Henrique isn't capable of having a good year, but I just don't think he's the kind of player that'll be better without Parise.
Maybe I'm wrong on this count, but odds are I am right. And it's really all about the odds.
Just looking at stats won't tell you the story you need to know because that story should be about why a particular player had a good or bad year. Was he injured, was his wife having a child, did he get into a fight with his coach and lose power play time, etc?
These lines can give you an inside track to trading for a player low, or selling a player high.
How many people won their leagues last season because they shopped and traded Sam Gagner after his eight-point game? I'd be willing to bet at least a few.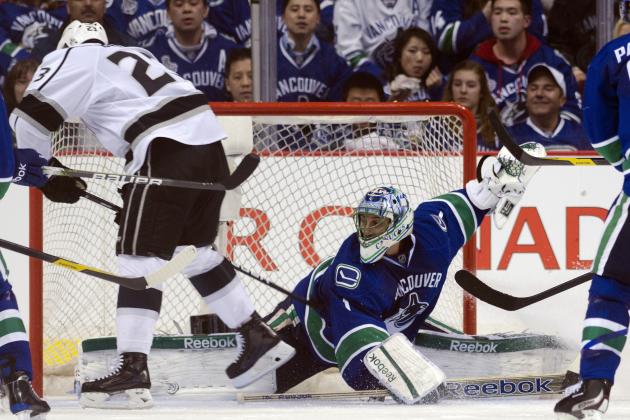 Rich Lam/Getty Images

If keeper fantasy leagues have a golden rule, it's probably to never sell when a player is low. Unless you think all hope is lost and you are just going to drop the guy, fight the urge to deal the dead weight if he still could possibly be an asset.
Young players are different than veterans, so lets make that distinction right now.
Once the Vancouver Canucks started Cory Schneider in a few playoff games and named him the new future of the team's goaltending, I started kicking the tires on Roberto Luongo. One of the best regular season netminders of the last decade just had his stock take a dive, and not because he couldn't play any more.
It's the situation, and not the player, that is unattractive. So I tried to catch an owner under-valuing because of what was happening in the immediate future. Would you want to be the guy that sold low on Luongo before he headed elsewhere and put up another brilliant season?
Probably not.
So try and take advantage of bursts of productivity that are outside of the norm when selling, and try to find guys that are undervalued now because of small slides, injuries, or fall outs.
And do your best to not sell a guy low.
As I stated above, my general rule is to only sell low if I intend to drop a player. If he's still worth keeping on a roster when he's playing awful, then it's worth waiting to investigate a trade until he turns things around a bit.