Early Favorites for Every Major NBA Award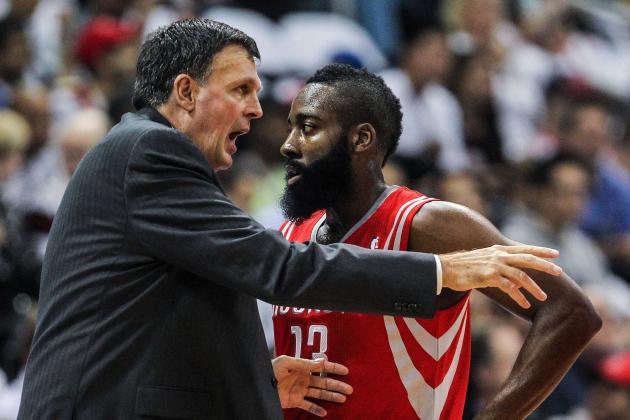 Daniel Shirey-USA TODAY Sports

This NBA season is shaping up to be one of change. The Golden State Warriors are good; the Los Angeles Lakers are not.
James Harden has more trade value than all but five players in the league. The same cannot be said for Dwight Howard. Speaking of which, Tyson Chandler is probably the league's best defensive player.
Though this sport is often predictable, this season has surprised us. That should be reflected in our pre-All-Star break award-nomination picks.
Begin Slideshow

»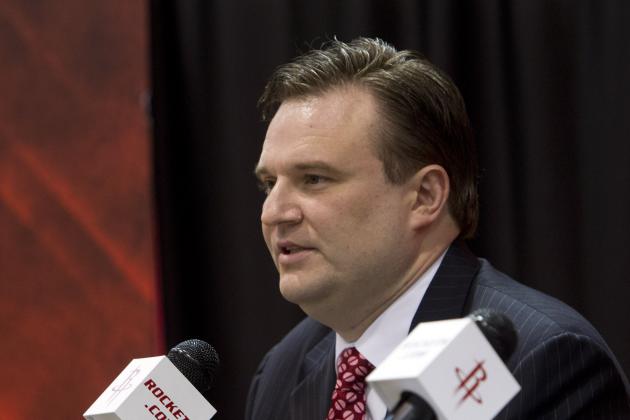 Bob Levey/Getty Images

Finally, Houston Rockets general manager Daryl Morey gets his vengeance. He's been mocked, dismissed as a mere "stats guy."
After chasing the big fish for years, Morey finally got his guy. Near misses on big men like Dwight Howard and Pau Gasol finally yielded James Harden. Today, Harden would probably have a higher trade value than the aforementioned bigs.
Bob Myers of the Golden State Warriors is a rising candidate as well. The Dubs made some savvy offseason moves in signing Jarrett Jack, Carl Landry and Brandon Rush to reasonable short-term contracts.
Rush blew out his ACL, but Jack and Landry have been money. They're a big part of why the Warriors have been good this year—and why Myers could take this award.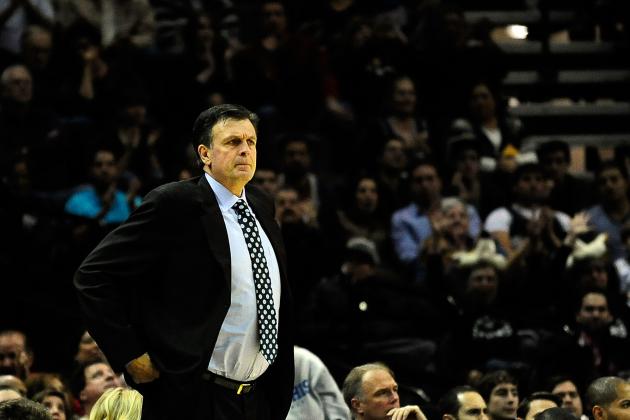 Stacy Revere/Getty Images

Mark Jackson has gotten a lot of buzz for turning the Warriors around, and a lot of respect is due. He's a threat to win the award, in part because of the job he's done and in part due to his cachet around the league.
This season might be Tom Thibodeau's finest, but he's won the award too recently for proper credit. Respect is also due Gregg Popovich, but people are too used to his magnificence. Mike Woodson might win it, but some ominous clouds are circling in New York.
Kevin McHale has the best shot at this award because his team has vastly surpassed expectations. He also should get an emotional boost from coaching well despite the death of his daughter.
The unfortunate circumstances have already led to the season's most moving moment: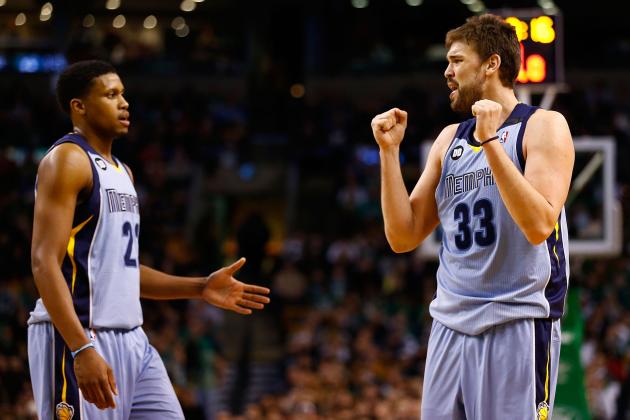 Jared Wickerham/Getty Images

Tony Allen might epitomize the Memphis Grizzlies' "grit and grind" aesthetic, but Marc Gasol is the engine that powers this defense. Skilled and instinctual, nobody is better at walling off the lane than the Grizzlies big man.
Gasol is the player I'd peg as having the best chance at winning this. You can't count out Joakim Noah on the Chicago Bulls, though.
Noah's having the kind of season he tends to, but he is doing so in bigger minutes. It's quite possible that media members will respond to his increased raw numbers by giving him a DPOY.
The best defense so far has been the Indiana Pacers. They've just been such a disappointment on offense as to probably not garner the award.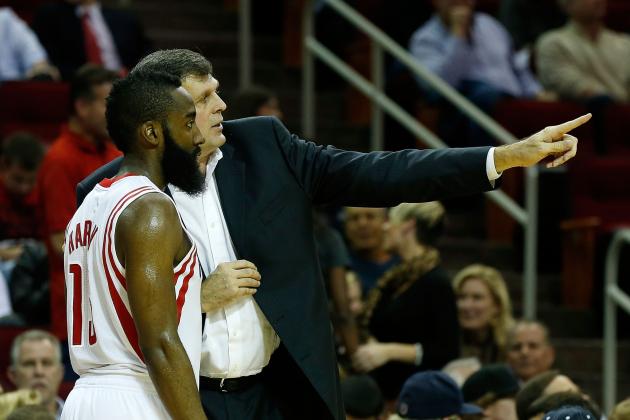 Scott Halleran/Getty Images

Sadly, the "most improved" award rarely goes to a player who actually improved. The distinction tends to fall to a guy who received an expanded role.
That player, this year, would be James Harden. He's essentially doing what he did back in Oklahoma City, but with more touches and bigger minutes for the Houston Rockets. Since it's too early to give Harden an MVP plaudit, he'll probably get an MIP as consolation.
Teammate Omer Asik might be a threat to Harden's candidacy, though. The big man also has an expanded role with the Rockets and has flourished in it.
Brett Deering/Getty Images

Kevin Martin has played well for a high-profile team, if not the best one in the league. That's usually enough to secure a sixth-man award, though we have an unusually deep class of bench guys this season.
Not only is Kevin Martin the most likely candidate to win it, but he's also the most deserving. He's claiming a ridiculous 62 percent in true shooting, a statistic that incorporates three-pointers and free throws into a player's field-goal percentage. Though his role is lesser than James Harden's was, Martin has been so efficient in that space as to make up for the loss.
Most sixth-man candidates hail from the guard spots. Jarrett Jack has been a stabilizing presence when the Warriors want to play Stephen Curry off the ball. Jamal Crawford has been the galvanizing force behind the terribly named "Tribe Called Bench."
Bigs like Tiago Splitter and Carl Landry are also worthy of some consideration. Unfortunately for them, the award usually goes to little guys.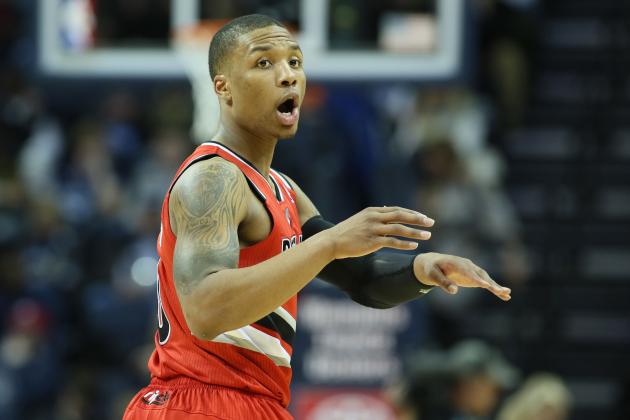 USA TODAY Sports

This might be the odd season where the Rookie of the Year wouldn't go in the top three were the draft re-held. That's not Damian Lillard's fault. He's been excellent.
It's just that Lillard shares a rookie class with some younger players who've flashed plenty of promise. Anthony Davis has been excellent, though injured.
Andre Drummond has been spellbinding, though he doesn't get a lot of minutes. Michael Kidd-Gilchrist has exceeded expectations, but he plays for a woeful franchise.
In the end, Lillard should take the award because he plays the most minutes for a half-decent team. If the Portland Trail Blazers make the playoffs, it's a lock.
Rob Carr/Getty Images

So, you know, the Most Valuable Player award does not have to go to the league's best player. Most people, if surveyed, would select LeBron James as the league's best.
MVP voters get a little restless, though, and favor storyline. Kevin Durant is new; he hasn't won before. At least, unlike in certain past instances of MVP travesties, Durant happens to have a great case for the honor.
His Oklahoma City Thunder have been alternating with the L.A. Clippers for the best record in the league. Durant has the most win shares, and he's second in PER.
KD's also on pace to join the vaunted 50-40-90 club. That's a nice little statistical bonus for someone who's playing better than ever before.