South Carolina Football: Five Games That Will Make It or Break It
Many may question the relevance of South Carolina football in this day and age. Being a Gamecock fan myself, sadly, even I question this from time to time.
Looking at their consistently disappointing seasons, it isn't too hard to understand why. While Coach Spurrier has slowly brought this team up from nothing into what can only be described as mediocre, it has been rough for Gamecock fans as of late.
After a season like 2007, when their team pulled out to a 6-1 record before losing out the rest of the season, South Carolina fans started to doubt that their beloved football team was finally coming around.
Then, in 2008 South Carolina struggled throughout the season but managed to make it to only their 14th Bowl appearance ever, where they had a less than quality performance.
Is it possible that the Gamecocks could soon be moving to a place of relevance in college football? With one of the top ranked recruiting classes of the 2009 season, this remains to be seen.
There are five games you need to watch that will tell you when the Gamecocks are finally pertinent to college football. South Carolina's games against the Georgia Bulldogs, Vanderbilt Commodores, Tennessee Volunteers, Florida Gators, and Clemson Tigers are all vital. These games have historically been the make or break of the Gamecock football season, and all for very different reasons.
The following is a breakdown of why you should have these games marked on your calendars.
South Carolina Gamecocks vs. Georgia Bulldogs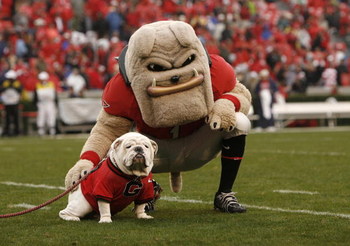 With two SEC Championships and 10 Bowl appearances in the last 10 years, the Bulldogs manage to remain tough year after year. South Carolina has only won 14 of these matchups, while Georgia has won 45. This being South Carolina's first real matchup of the season makes this game a true test.
This is the game that South Carolina fans use to gauge what the rest of the season is going to look like. Not to mention, this game is a rivalry of sorts between the neighboring states.
The Georgia game controls the morale of the South Carolina team for the rest of the season. A win can easily boost the team's confidence and keep them rolling for several games after, but a loss can totally destroy them for just as long.
For this particular year, revenge will be an important factor. The Gamecocks will be seeking retribution for their defeat at home last season.
South Carolina Gamecocks vs. Vanderbilt Commodores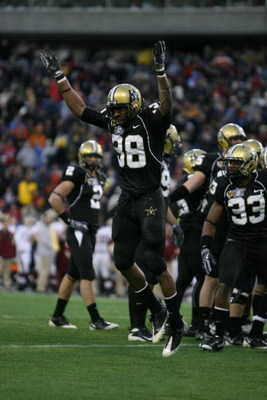 Normally, a person wouldn't consider a matchup with Vanderbilt a critical game in anyone's season. However, after two straight losses to the Commodores, South Carolina is quickly losing clout in the Southeastern Conference. You can't lose three straight games to the perennial doormat while trying to build a better program.
Vanderbilt appears to be moving up the ranks in the SEC far more quickly than South Carolina. With steadily improving seasons, by all accounts it would seem they should be taken more seriously than even South Carolina. This season's matchup is a must-win for the Gamecocks.
South Carolina Gamecocks vs. Tennessee Volunteers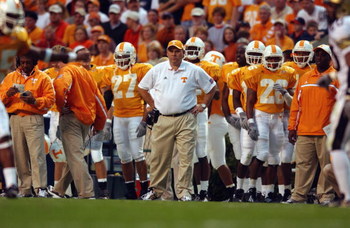 The plot surrounding this matchup between South Carolina and Tennessee is more drama-filled than any other game South Carolina will play this season. David Reaves' decision to leave South Carolina to take a coaching job with Tennessee created plenty of headlines after the announcement. Expect nothing less of the first matchup since that decision.
Tennessee is also a legitimately decent team. A win against them always looks good for the Gamecocks, so every year they are expected to come out swinging. Tennessee expects nothing less. This game will always be a hard-fought must-see.
Also, after the Gamecocks beat up on the Volunteers last year in Columbia, expect Tennessee to come out seeking revenge.
South Carolina Gamecocks vs. Florida Gators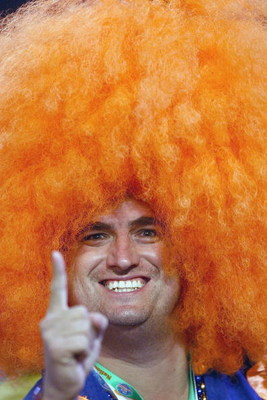 The game against Florida isn't necessarily a high priority win for South Carolina. The importance of this game lies in the quality of play that the Gamecocks can produce. One main goal of Spurrier's is for his team to be able to compete at the level of the Gators, and ultimately to be able to one day defeat them.
It would seem, from the past few matchups, that the Gamecocks still have a long way to go before they will reach this goal. Watch this game and use it as a measuring stick to observe South Carolina's progress.
South Carolina Gamecocks vs. Clemson Tigers
Very little needs to be said about this game. This is the South Carolina state rivalry. Emotions are always all over the place in this game.
Unfortunately for the Gamecocks, their track record against Clemson is not a pretty one. South Carolina has won only 37 matchups, while Clemson has won 65.
Basically, any season when South Carolina can come out with a victory against Clemson is considered a success regardless of other factors. This is definitely the game to watch for all Gamecock fans.
Keep Reading

South Carolina Football: Like this team?