5 Players NY Knicks Are Leaning Too Hard on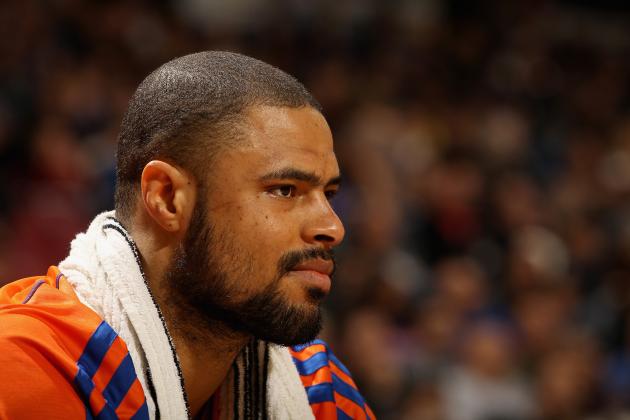 Ezra Shaw/Getty Images

The New York Knicks have had contributions from across the board in their hot start to the 2012-13 NBA season, but maybe there are some players they're asking too much from.
Whether it's by giving out too many minutes or asking to play an unsuitable role or position, there are some cases where you might worry about a player being leaned too hard on.
With the age and injury history of certain players, this is something that really needs to be avoided moving forward.
As the roster returns to health, a lot of these issues should iron themselves out, but for now, here are five players who the Knicks may be asking a little bit too much out of.
Begin Slideshow

»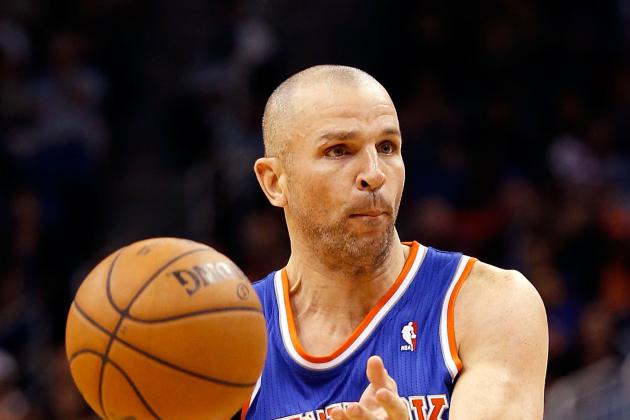 Sam Greenwood/Getty Images

Ever since the hand injury to starting point guard Raymond Felton, Jason Kidd has had his workload increased tremendously.
In the absence of Felton, Kidd has moved over to the point and has had to play a lot more minutes.
Kidd's season average of 29.8 minutes per game is a lot in and of itself, but—when you exclude the blowout win against San Antonio—he is averaging 32.6 minutes in Felton's absence.
That doesn't sound like a big difference, but it's not just the minutes that are the problem. Kidd is having to contribute in a lot more ways with Felton out, becoming the primary distributor and a player who needs to shoot more often.
Kidd is good enough and healthy enough to play like this in the short term, but you really don't want to give a 39-year-old such a heavy workload in the long term.
Backup point guard Pablo Prigioni is also an older veteran, so the Knicks will have to look to J.R. Smith and the returning Iman Shumpert for relief. Neither player can really be considered a point guard, but both are perfectly capable of running the offense for a few minutes each game.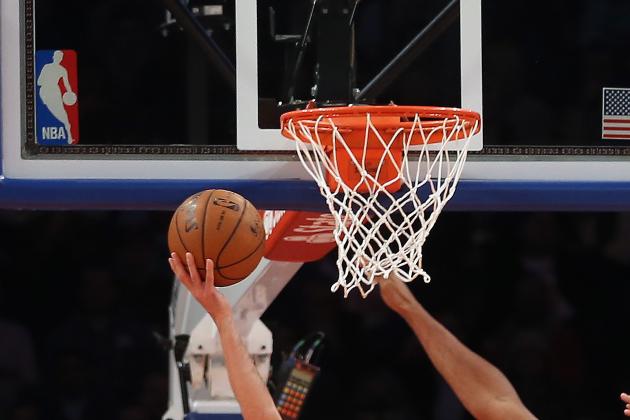 Bruce Bennett/Getty Images

The workload of Pablo Prigioni and Jason Kidd really goes hand in hand, with both players moving into bigger roles due to Raymond Felton's injury.
Prigioni is now averaging 19.5 minutes in his four games in 2013, becoming a much more important piece of the Knicks bench rather than just an extra.
As a multiple-time winner of the Spanish League's award for best point guard, Prigioni is obviously good enough to help out at the point.
Much like Kidd, though, the question is more about his age. At 35, you have to be wary of giving him too heavy a workload.
This is especially important for a player experiencing the strain of an NBA season for the first time, even if he has had a storied career elsewhere.
Hopefully, when Iman Shumpert gets out the floor, Mike Woodson will have a lot more options in his backcourt to make sure no one's playing more than they can handle.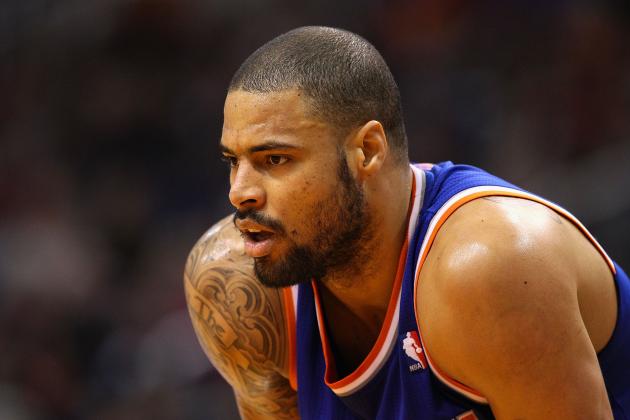 Christian Petersen/Getty Images

Tyson Chandler isn't averaging particularly high minutes in 2012-13 compared to past seasons, but he's the type of player that you'd like to rest as much as you can considering the way he exerts himself when he's out there.
With Amar'e Stoudemire still not ready to play big minutes, Chandler has had a tough job on his hands playing as the team's only real big.
For the most part, Chandler has been the Knicks' only real rebounder and interior presence this season. He is averaging double-figure rebounds for the first time since 2008, and even the boards he doesn't get have his fingerprints on them with his signature tip-out to retain possession.
Chandler has also been the Knicks' only real pick-and-roll option this season, and when you add that all together, that's a lot of things he's having to do on his own.
The Knicks need to be playing Marcus Camby more often to give Chandler some much-deserved rest and let him recover from the physicality of what he's been doing this season.
That was the plan when the Knicks initially signed Camby, but injuries stopped that from working out early on. Now that he's healthy, though, New York could really use him off the bench.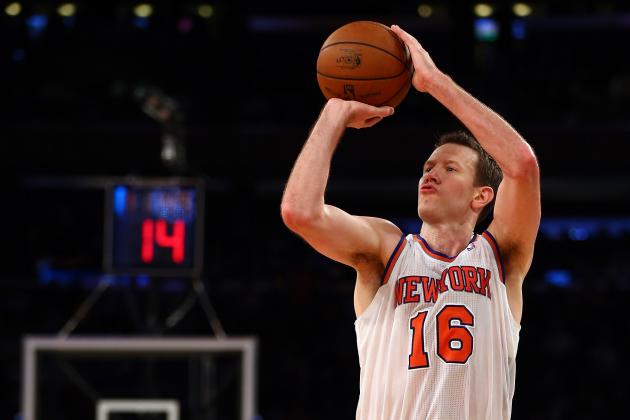 Elsa/Getty Images

When you look at Steve Novak's rather limited skill set, it's hard to believe that he's logging over 25 minutes per game this season.
Despite playing for an extra six minutes per game than he did last year, his production has dropped in terms of points and shooting percentages.
As one of the league's elite shooters, Novak can obviously help the Knicks spread the floor, but there is no need for him to be playing so many minutes.
He's the only player currently in the Knicks rotation who doesn't contribute in multiple areas, which is something you really need if you're going to be on the court so often.
Even though his defense is equally mediocre, a player like Chris Copeland would be an interesting alternative. He can at least score in multiple ways rather than simply as a shooter.
Novak is still an important part of this team, but the team may actually benefit from not having him out there quite so much.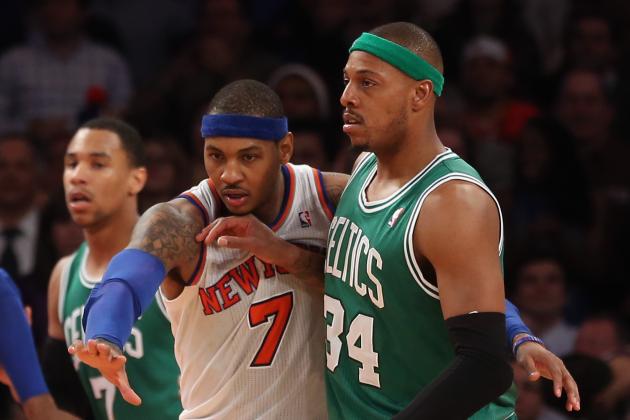 Bruce Bennett/Getty Images

As a player in the prime of his career, Carmelo Anthony is perfectly capable of handling the 36.8 minutes per game he's had this season.
The real problem comes with what Anthony has been doing in these minutes, as he's been playing at the 4 for the most part this season.
Melo is strong for a small forward and can handle himself in the post for the most part, but there have been times when trying to guard bigger players has gotten the better of him.
Playing physically on both ends of the floor has led to some frustration. Over the course of a full season, it could take a toll on Anthony's body. The Knicks should do more to protect their star player and make it easier for him to produce at a high level.
With Amar'e Stoudemire's minutes expected to increase as he gets back into the swing of things, Melo should start playing a lot more at the 3.
It's also encouraging that the Knicks are considering making a move for Kenyon Martin, who will certainly help to take a load off Melo's shoulders with his physicality at the power forward position.