NBA Rookie Stock Watch: Is Anyone on Par with Damian Lillard?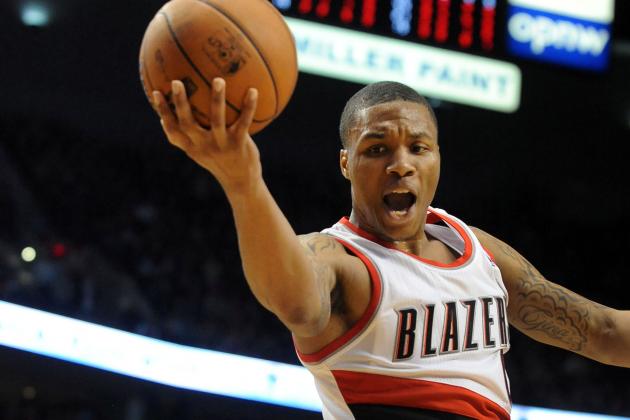 Steve Dykes-USA TODAY Sports

Damian Lillard is starting to run away as the Rookie of the Year favorite, with Anthony Davis trailing and the rest of the pack falling behind. Lillard has solidified his status as "the real deal, and it doesn't appear that anyone is in position to knock him off the rookie throne.
If you've followed this series before, you'll notice a new name at the back of the rankings who's gone relatively unnoticed.
(The number in the parenthesis is their previous ranking from the NBA Rookie Stock Watch on January 4.)
Stats updated from Jan. 8, 2013.
Begin Slideshow

»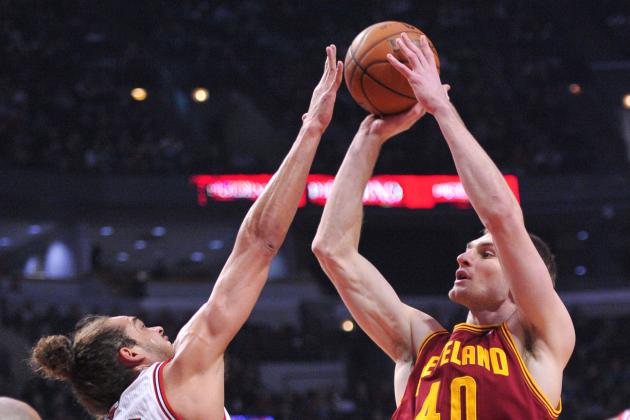 Rob Grabowski-USA TODAY Sports

Tyler Zeller actually played well against Houston, finishing with 12 points, five boards and assists. He's a smart player who just needs time to adjust to the new size of his opponents and spacing of the floor.
Andrew Nicholson hasn't done much since his 22-point outburst, scoring 11 against the Knicks and eight against Portland. Consistent minutes have been hard to come by in Orlando.
After Terrence Ross blew up for 26 points against Portland, he was invisible against the Kings and injured his ankle against the Spurs.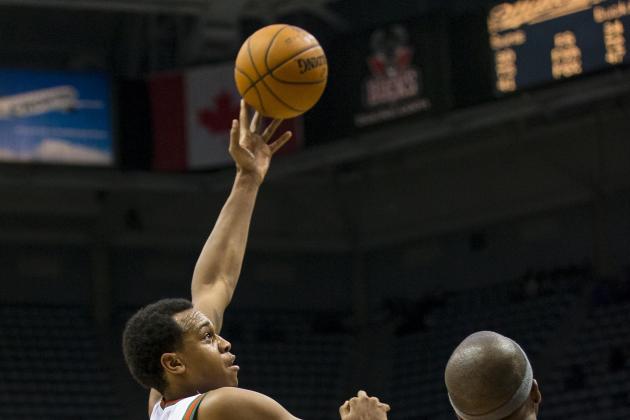 Jeff Hanisch-USA TODAY Sports

Stock Report: Up
Last Week's Ranking: Unranked
Off the radar just a week ago, John Henson's contributions over the past few games just can't be ignored. Now that Scott Skiles is out of the job after mishandling his rotation, Henson should see a significant boost in minutes and usage rate.
He went for 20 points and nine boards against San Antonio, 11 and 15 against the Rockets, 13 boards against the Pacers and 12 and 11 against Phoenix—all in his last four games.
Earlier his year, Henson was given 27 minutes against Miami, and he came through with 18 points and 17 rebounds.
Henson had the longest standing reach of any prospect in the draft last year with a wingspan you're unlikely to find in many NBA rotations. He's got a soft touch inside and a high basketball IQ and should continue to produce assuming he's given the opportunity to do so.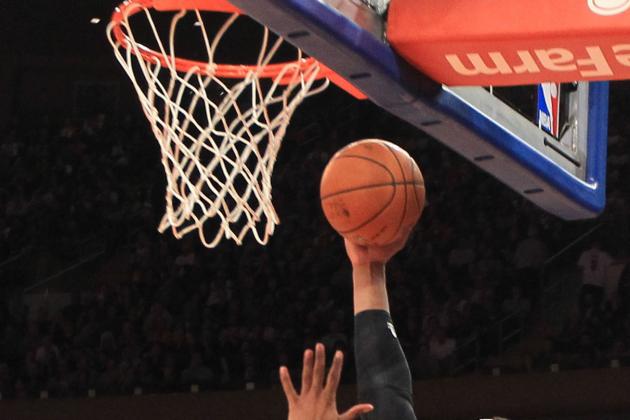 USA TODAY Sports

Stock Report: Steady
Last Week's Rank: 9
Jared Sullinger went for 10 points in 19 minutes at Madison Square Garden after collecting nine boards in Atlanta and 10 boards against the Pacers.
He's at least using his big butt, size and wingspan to carve out space down low and make his presence known. At this point, the scoring opportunities will come to him as opposed to Sullinger creating them himself, but the more minutes he gets the quicker he'll catch on.
Sullinger is too talented and too smart not to produce better than No. 21 overall value.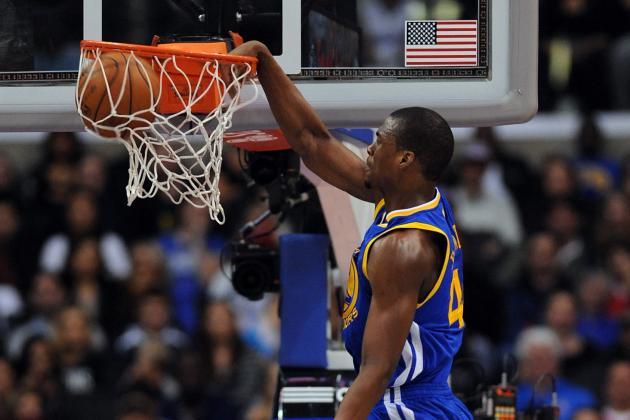 Jayne Kamin-Oncea-USA TODAY Sports

Stock Report: Down
Last Week's Rank: 7
Harrison Barnes put together his fourth double-figure scoring game, going for 11 points on 5-of-9 shooting against the Clippers.
In 22 minutes, shooting 5-of-9 is all you can ask of Barnes, whose sole purpose is to stretch the floor, provide athleticism and finish open looks on the perimeter and at the rim.
He's going to be one of the better players in this draft class once he expands his game off the dribble and starts to shoot with more consistency. More minutes and reps will make that happen.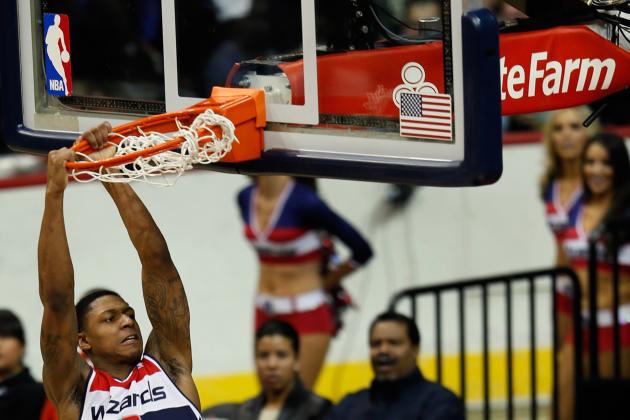 Rob Carr/Getty Images

Stock Report: Up
Last Week's Ranking: 10
Bradley Beal knocked down a tough jumper with .3 on the clock to stun the Thunder and steal a win at home.
Beal scored 22 points on five three-point makes to go along with five boards and four assists.
The kid can play, and there's a reason he went No. 3 overall. He's got the potential to become an excellent outside shooter who can slash to the hoop playing on and off the ball. His inconsistencies come with the territory—he's a young perimeter scorer just two years removed from high school.
Beal will continue to get better and more comfortable, and John Wall's return will only speed up the process.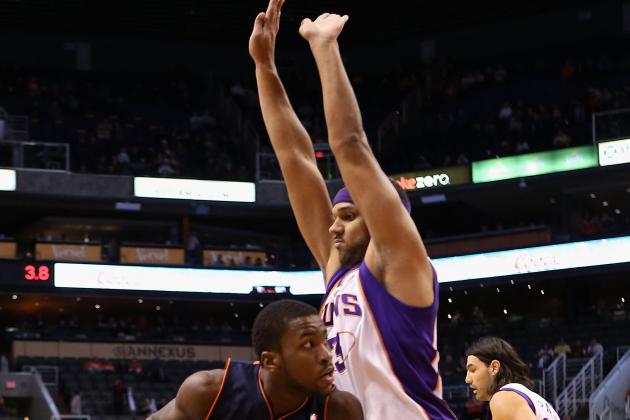 Christian Petersen/Getty Images

Stock Report: Steady
Last Week's Ranking: 6
Michael Kidd-Gilchrist is six for his last 20 from the floor over his last two games, struggling to create easy scoring opportunities for himself.
This shouldn't be a surprise, as he's playing without a playmaker to set him up. Kidd-Gilchrist is at his best running in transition and turning defense into offense. The half court is his enemy. It's a setting that's even more unfriendly when there's nobody for him to play off as a slasher and finisher.
Kidd-Gilchrist was drafted in a tough situation, and it could be a few years down the road before he's consistently producing offensively.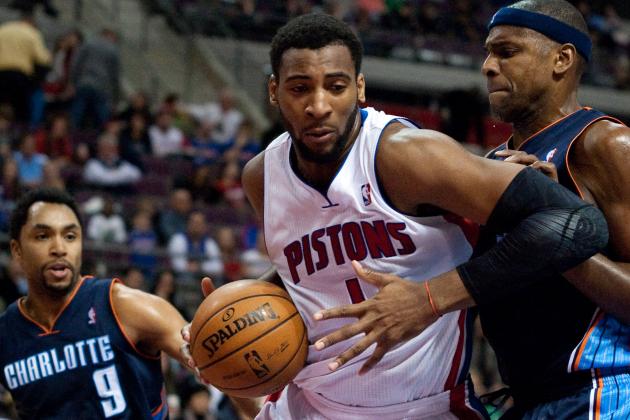 Tim Fuller-USA TODAY Sports

Stock Report: Down
Last Week's Ranking: 5
Without the ability to create his own shot, Andre Drummond is making the most of his minutes. He went for 10 points, six boards and three blocks against Charlotte and nine boards and two blocks in 20 minutes against Atlanta.
The scoring numbers aren't really relevant at this juncture in his career. Drummond is finding a way to make an impact without seeing a touch during offensive possessions. Playing with a high motor and heavy activity level, Drummond's nearly unmatchable size and athleticism gives him the advantage on most 50-50 balls around the cylinder or above the rim.
Detroit should be thrilled with his early-season production.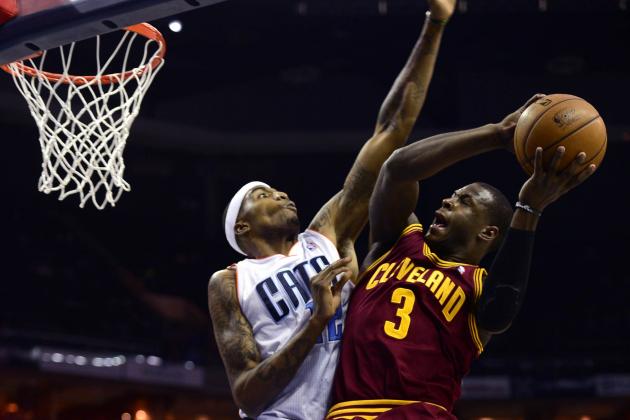 Curtis Wilson-USA TODAY Sports

Stock Report: Up
Last Week's Ranking: 5
Dion Waiters scored 18 points off the bench in a loss to Chicago, displaying his prolific scoring tools and high-volume offensive attack.
He's got no conscience when dealing on the perimeter, pulling up or stepping back without any fear at all. Without a reliable or consistent jumper yet, he's much more effective attacking the rim, where his shiftiness allows him to elude defenders and his strength lets him finish with contact.
Low-percentage, high-volume perimeter scorers are effective coming off the bench, which is what he did at Syracuse and is what he's doing now. Don't be surprised if it's his long-term role in this league, whether he likes it or not.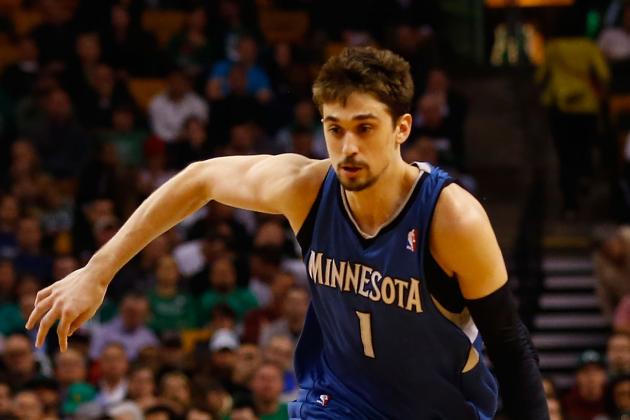 Jared Wickerham/Getty Images

Stock Report: Steady
Last Week's Ranking: 3
Alexey Shved had a rare off-game against Portland, but salvaged a poor shooting day with seven assists. He shook off the 1-of-11 performance and followed up with 15 points, seven assists, two steals and two blocks in a win over Atlanta.
He's had one or two games a month like the one he had against Portland, but when you consider the inconsistencies of the rookies behind him, it wouldn't be fair to dock him for the occasional stinker.
Shved's ability to contribute even when he's not scoring adds to his value as an undrafted free agent.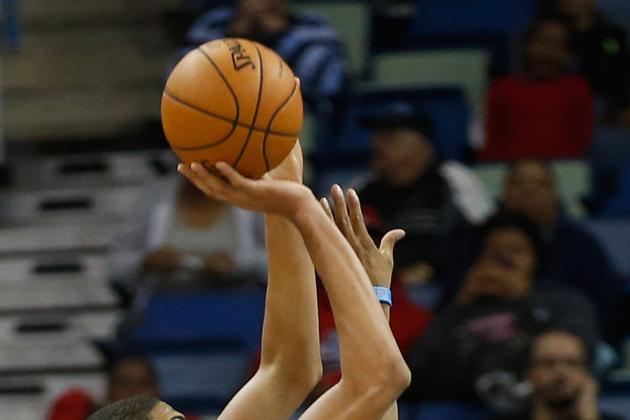 Chris Graythen/Getty Images

Stock Report: Steady
Last Week's Rank: 2
Anthony Davis had a big game in a fantastic win over San Antonio, finishing with 17 points and nine boards on 8-of-13 shooting.
He's showing promise as a pick-and-pop target, and continues to finish plays as a cutter or janitor at the rim.
He's not at the point yet where the Hornets can give him the ball and watch him work. But he's making the best of his off-ball opportunities by maintaining a high motor and constantly staying active.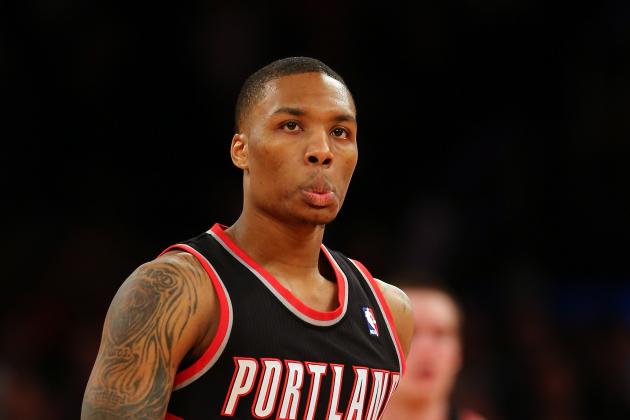 Elsa/Getty Images

Stock Report: Steady
Last Week's Ranking: 1
Another week at the office for Damian Lillard, who finished with 20 points and six assists in a win over Minnesota, and followed that up with an 18-point, 10-assist double-double in a win over Orlando.
He's earned the trust and confidence of his teammates, acting as the team's primary decision-maker and floor general.
The Bobcats and Kings, two teams without a point guard who drafted No. 2 and No. 5 respectively, will be kicking themselves over this missed opportunity of selecting Lillard, who went No. 6.
Michael Kidd-Gilchrist and Bradley Beal are promising young prospects, but Damian Lillard is a cornerstone at the most important position on the floor.