Where Has Aldon Smith Gone?
Use your ← → (arrow) keys to browse more stories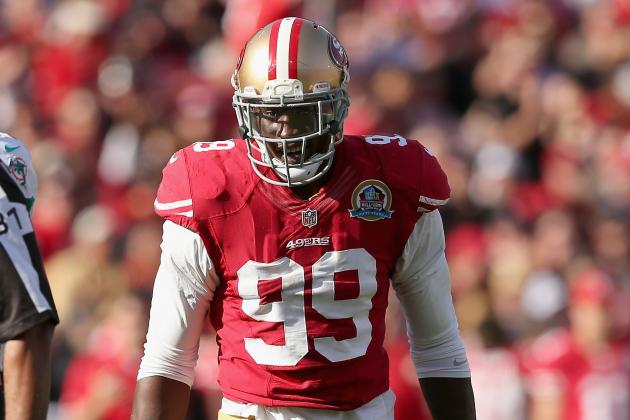 Ezra Shaw/Getty Images

KANSAS CITY, Mo. -- A snowstorm is churning its way toward the Plains, but since Thurston Smith has you here, he'd really like to show this little DVD he put together. It's not long, he promises as he fumbles through some discs. He made it before his son left home in 2011 to play in the NFL. It's touching and cheesy, filled with prom pictures, Bible verses and slow-thumping R&B music. It's something a parent puts together when he knows his son's life is about to change. Predictably, Aldon Smith, a big, bad linebacker who is paid to terrorize quarterbacks, thought the compilation was a bit much. But someday, Thurston knows, his son will appreciate it.