Ranking the 5 Most Underrated Prospects in the San Francisco Giants' System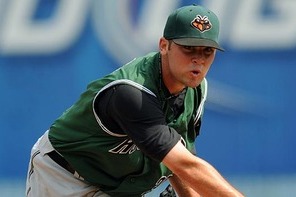 RHP Brett Bochy: The son of Giants' manager Bruce Bochy, Brett has a much smaller head. // Courtesy of MiLB.com
When putting together my list of the top 10 prospects in the San Francisco Giants' farm system, their lack of projectable talent made the back end of the ranking somewhat of a crapshoot. Don't get me wrong, they have numerous under-the-radar prospects—both position and pitching—scattered throughout their system, but none of whom profile as a sure-fire major leaguer. A majority of their sleeper prospects are either behind the developmental curve relative to their age, have a concerning medical history or lack significant experience in the minor leagues.
Here's a look at the five most underrated prospects in the San Francisco Giants' farm system.
Begin Slideshow

»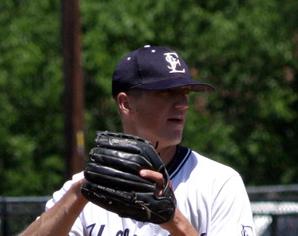 Courtesy of collegebaseball360.com
Age: 21
Scouting Report: Tall, 6'4", right-hander with one helluva arm, albeit it unorthodox; worked as a starter at Division-II St. Edward's (Texas), but future is in the bullpen; arm action includes an unusual arm swing; stabbing action on the back side; somewhat concerning medical history after suffering an elbow injury in high school; potential dominant late-inning arm; fastball sits in the high-90s and he was touching 102 mph before the 2012 draft; sinking action should always produce a favorable ground-ball rate; arm action impedes command; nasty slider in the mid-80s with tight, sharp break; two dynamic pitches could put him on the fast track to the major leagues if his command improves.
2013 Opening Day Level: High-A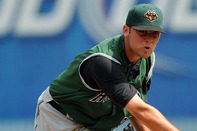 Courtesy of MiLB.com
Age: 25
Scouting Report: 6'2" right-hander was a dominant closer at the University of Kansas; missed most of 2010 season due to Tommy John surgery; fastball-slider reliever with late-inning potential; heater sits in the low-to-mid-90s with late life; above-average slider with sharp, diving break; comfortable in save situations; misses bats with consistency; above-average command; fly-ball pitcher who will have to work down in the zone as he reaches higher levels.
2013 Opening Day Level: Triple-A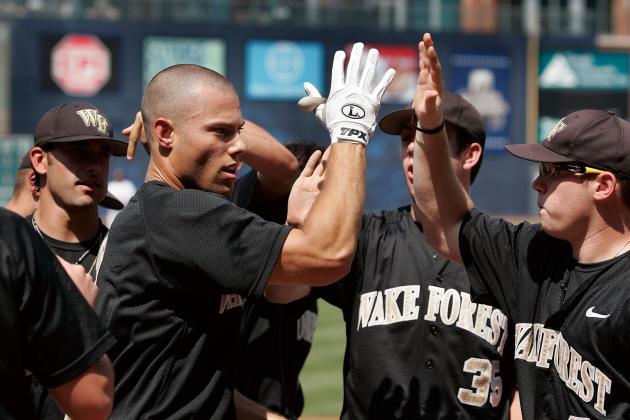 Mark Dolejs-USA TODAY Sports

Age: 22
Scouting Report: Physically strong and mature at 6'4", 240 pounds; doesn't involve much projection; right-handed hitter with plus raw power to all fields; lacks elite bat speed; hands can be somewhat dead at the plate, which hurts the projection of his hit tool; needs to be more aggressive at the plate and refine his approach; surprisingly good athlete for his size; some explosive actions; solid-average wheels plays better in the outfield than on the basepaths; plus arm strength and power ideal for right field.
2013 Opening Day Level: Low-A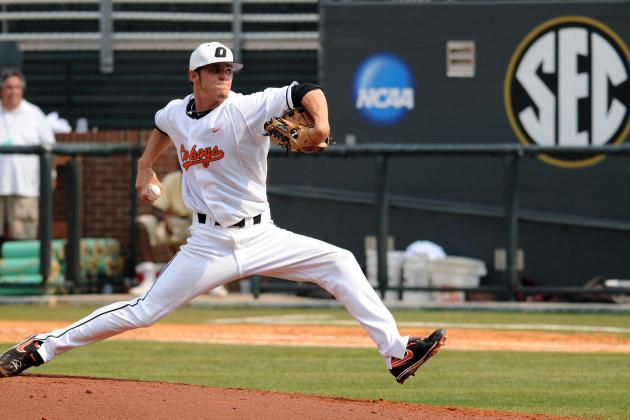 Don McPeak-USA TODAY Sports

Age: 23
Scouting Report: Undersized right-hander at 6'0", 175 pounds; loose body; fast arm; active, athletic delivery that's reliant upon body torque; posted insane strikeout totals in college as a closer; mixed reviews on whether he can sustain success as a starter; plus fastball in the low-to-mid-90s, will scrape 96-97 mph; throws a plus breaking ball that's a slider/curveball hybrid, but not a slurve (if that makes sense); struggles to pound the strike zone; lacks overall consistency; split 2012 season between rotation and bullpen at Low-A; should allow less baserunners in a relief role; if his command comes together, Marlowe could start moving quickly.
2013 Opening Day Level: High-A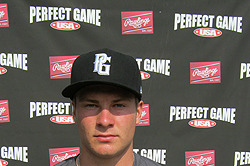 Courtesy of PerfectGame.org
Age: 18
Scouting Report: Excellent and physical athlete at 6'2", 210 pounds; above-average speed will give him a chance to stick in center field, though his arm is strong enough for any outfield position; doesn't get great reads in center, but good reads nonetheless.
Swing can be stiff at the plate; arm-bar causes a lengthy swing and, in turn, too many swing-and-misses; plate discipline is impressive given his age and should continue to improve; pull-oriented approach impedes ability to make consistent contact; hit tool will inevitably improve as he gains experience and employs a more consistent approach at the plate; has raw power, but it may be some time until he learns to tap into it.
2013 Opening Day Level: Short Season