21 WAGs You Need to Follow on Instagram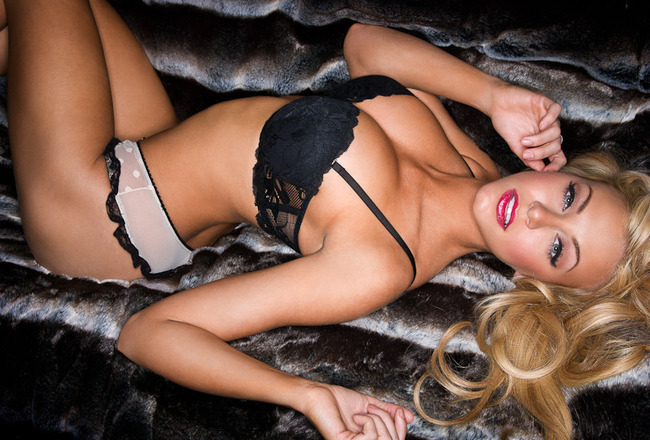 Image courtesy of elainealden

With all the different social media platforms out there today, who has the time and energy to keep up with all of them? Most of us have places to go, people to see, and things to do—which doesn't leave nearly enough time free to troll the web for various goodies.
And you know that if you're keeping moderately busy, then the wives and girlfriends of professional athletes are keeping even busier. The hottest WAGs in sports are living the globetrotting lives of the rich and famous, and many of them are documenting it every step of the way on Instagram.
Instagram isn't nearly as easy to navigate as Twitter, but it's a veritable treasure trove of smoking hot broads posting smoking hot photos. Thankfully, I've done all the heavy lifting on this one and have found the best of the best.
Here are 21 sports WAGs you need to follow on Instagram.
*And don't forget to follow me on Twitter: Follow @blamberr
21. Kristin Cavallari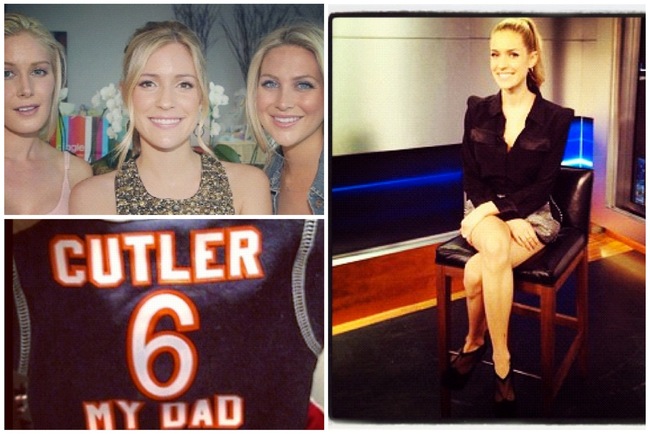 Images via realkcav

Instagram ID: realkcav
No. of Pictures: 26
No. of Followers: 9,820
Former reality television star Kristin Cavallari is best known for her stints on the MTV show Laguna Beach and its spinoff The Hills. She began dating Bears quarterback Jay Cutler in 2010 and they were engaged in 2011. Cutler and Cavallari briefly ended their engagement months later, but announced they were back together and expecting their first child in November 2011.
20. Brooklyn Decker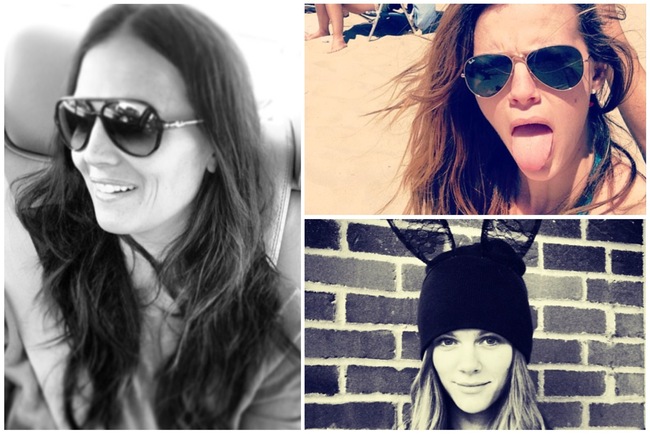 Images via brooklynddecker

Instagram ID: brooklynddecker
No. of Pictures: 35
No. of Followers: 11,409
Brooklyn Decker moved to New York City in 2005 and has since become one of the most recognizable models in the country. Decker married retired tennis player Andy Roddick in 2009 and landed the cover of the Sports Illustrated Swimsuit Edition in 2010. She's recently made the transition into acting, having landed roles in What to Expect When You're Expecting and Battleship in 2012.
19. Kendra Wilkinson Baskett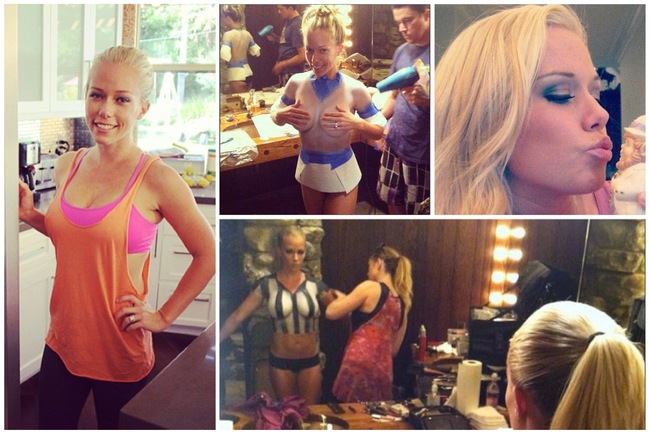 Images via KendraLeighBaskett

Instagram ID: kendraleighbaskett
No. of Pictures: 63
No. of Followers: 45,350
Kendra Wilkinson Baskett gained fame as a Playboy model and as one of Hugh Hefner's girlfriends on the E! reality show The Girls Next Door. Kendra married former NFL wide receiver Hank Baskett in 2009 and they welcomed their first son later the same year. She has since starred in Kendra on E! and Kendra on Top on WE tv.
18. Chanel Iman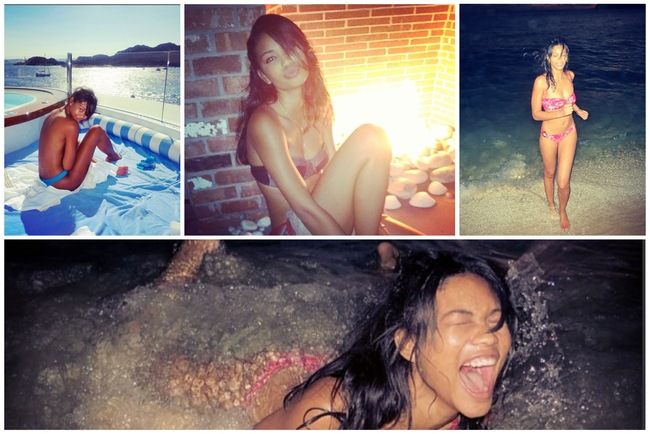 Images via chanelimanxoxo

Instagram ID: chanelimanxoxo
No. of Pictures: 56
No. of Followers: 105,718
Chanel Iman has been working as a model since signing with Ford Models nine years ago at the age of 13. In recent years she's modeled for Victoria's Secret, Ralph Lauren, Express, DKNY and Gap. Iman was spotted getting cozy with Knicks guard J.R. Smith in May of 2012—at the same time Smith was reportedly involved with singer Rihanna. The relationship was never officially confirmed, but they were last seen together in September 2012.
17. Gretchen Bleiler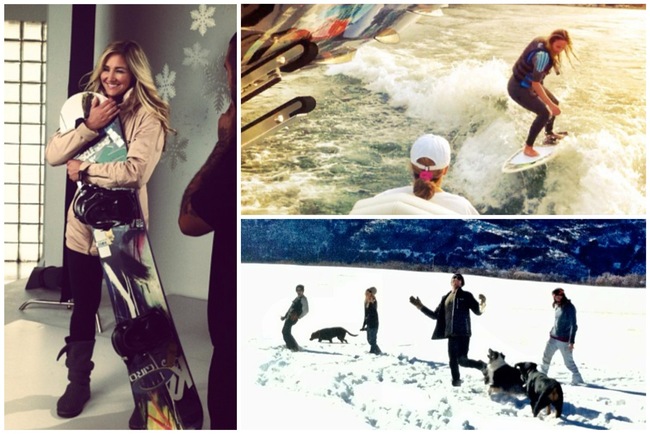 Images via gretchenbleiler

Instagram ID: gretchenbleiler
No. of Pictures: 90
No. of Followers: 6,634
Gretchen Bleiler is a four-time X Games gold medalist in halfpipe snowboarding—the same event she took silver in at the 2006 Olympics in Torino. She is married to fellow snowboarder Chris Hotell. Bleiler has appeared in Maxim, FHM and was featured in ESPN The Magazine's annual Body Issue in 2011.
16. Irina Shayk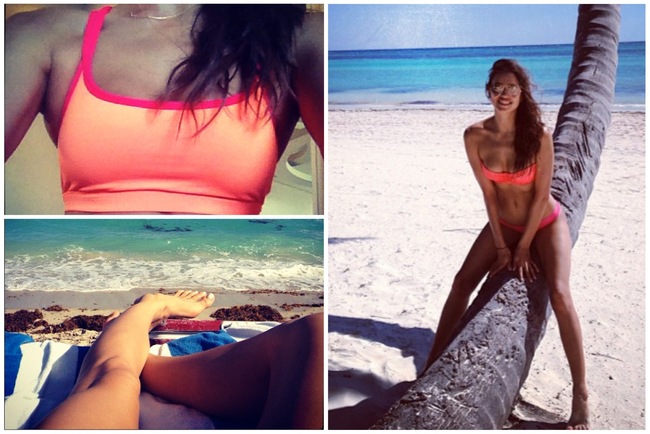 Images via irinashaykofficial

Instagram ID: irinashaykofficial
No. of Pictures: 98
No. of Followers: 25,482
Russian model Irina Shayk gained global fame after landing the cover of the 2011 Sports Illustrated Swimsuit Edition. In recent years she has modeled for Victoria's Secret, Lacoste, Guess and Beach Bunny. In 2010 Shayk landed a campaign with Armani Exchange, which is where she met Real Madrid footballer Cristiano Ronaldo. The couple have been dating ever since.
15. Shantel Jackson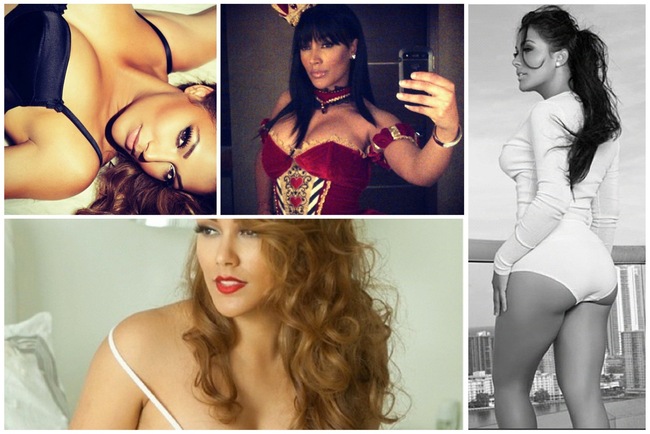 Images via missjackson

Instagram ID: missjackson
No. of Pictures: 118
No. of Followers: 56,330
Shantel Jackson is a native of Miami, FL, is an aspiring actress who has been working as a model and fashion designer for the last several years. Jackson is currently engaged to boxer Floyd Mayweather Jr.—the couple have been dating since 2009. Jackson is rumored to be behind the sudden feud between Mayweather and his former BFF, rapper 50 Cent.
14. Maryse Ouellet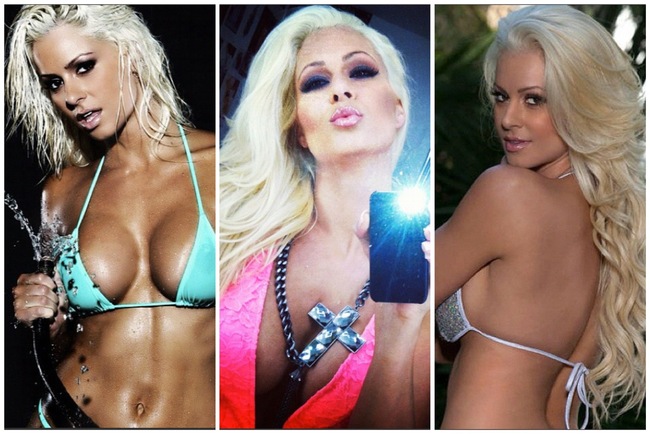 Images via therealmaryseouelle

Instagram ID: therealmaryseouelle
No. of Pictures: 173
No. of Followers: 16,544
Maryse Ouellet is a two-time WWE Divas Champion who was released from her contract after five years in October 2011. She has since embarked on a career as a fashion designer and has continued modeling. Ouellet didn't leave all of WWE behind though, she has been dating wrestler Mike "The Miz" Mizanin since 2009.
13. Dallas Latos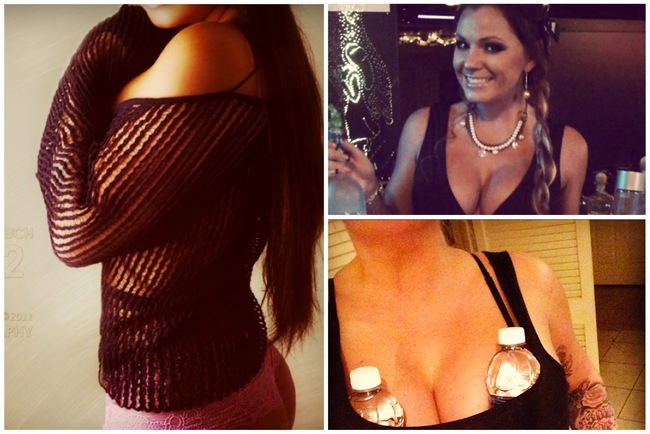 Images via dallaslatos

Instagram ID: dallaslatos
No. of Pictures: 458
No. of Followers: 2,660
Dallas Latos is the wife of Reds pitcher Mat Latos—they met back in 2009 and married a year later. She seems to have settled into life as a baseball wife quite well, but prior to her marriage, Dallas was an aspiring model.
12. Hilary Rhoda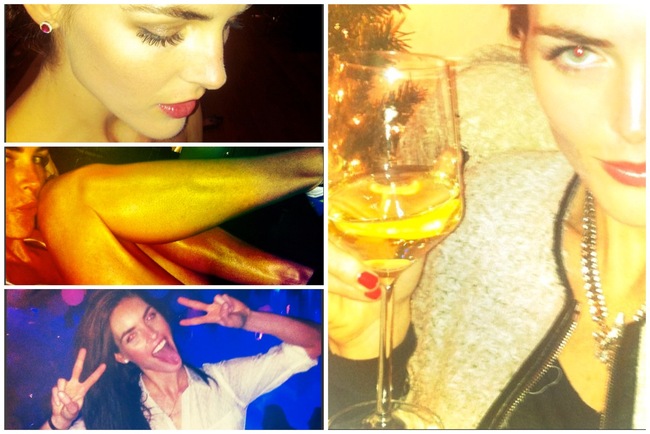 Images via hilaryhrhoda

Instagram ID: hilaryhrhoda
No. of Pictures: 318
No. of Followers: 30,842
Hilary Rhoda is model who has appeared in magazines such as Vogue, Harper's Bazaar, and the Sports Illustrated Swimsuit Edition. She dated Jets quarterback Mark Sanchez in 2009, before dumping him in favor of retired Rangers agitator Sean Avery. Rhoda and Avery broke up in 2012 and she hasn't been publicly linked to anyone since.
11. Izabel Goulart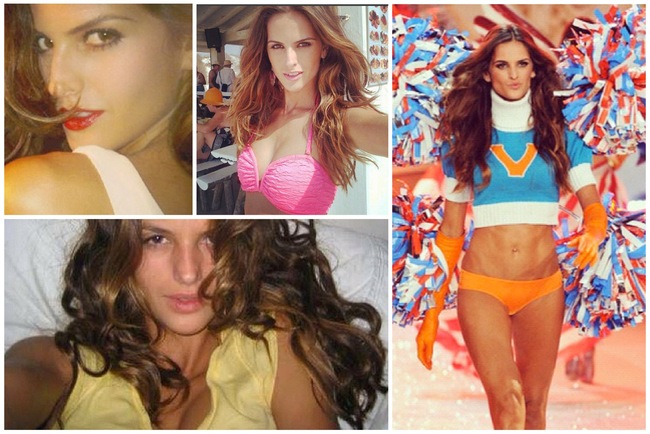 Images via izabel_goulart

Instagram ID: izabel_goulart
No. of Pictures: 192
No. of Followers: 19,787
Izabel Goulart is a Brazilian model who was a Victoria's Secret Angel from 2005-08. She has been ranked among FHM's 100 Sexiest Women in the World and was featured in the 2011 Sports Illustrated Swimsuit Edition. Goulart began dating Brazilian footballer Marcelo Costa in 2006 and the couple have since become engaged.
10. Kelsi Reich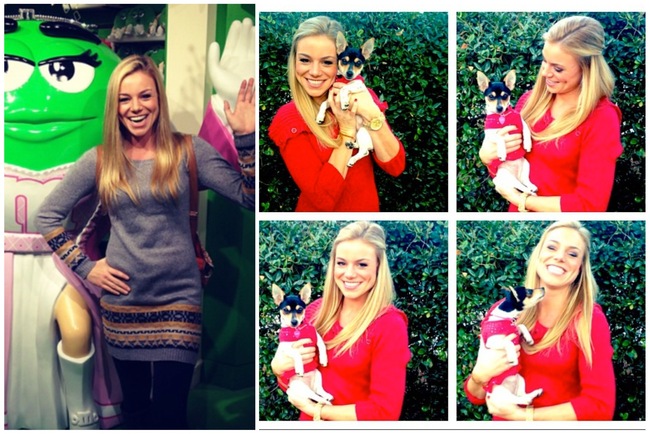 Images via kelsireich

Instagram ID: kelsireich
No. of Pictures: 482
No. of Followers: 3,267
Kelsi Reich is a former Dallas Cowboys cheerleader who is engaged to Bills wide receiver David Nelson. Reich and Nelson made national news in 2011, after he ran down the field at Cowboys Stadium to deliver her a game ball after scoring a touchdown.
9. Selita Ebanks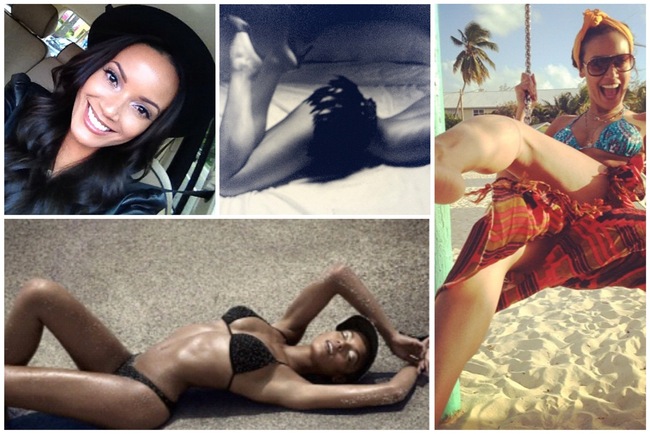 Images via selitaebanks

Instagram ID: selitaebanks
No. of Pictures: 161
No. of Followers: 18,018
Selita Ebanks is a model who has appeared in magazines such as Vogue, Glamour and the Sports Illustrated Swimsuit Edition. She also guest starred on an episode of How I Met Your Mother and appeared on the third season of the Celebrity Apprentice. Ebanks dated Giants defensive end Osi Umenyiora from 2007-08 and dated Phillies slugger Ryan Howard in 2010.
8. Karlie Kloss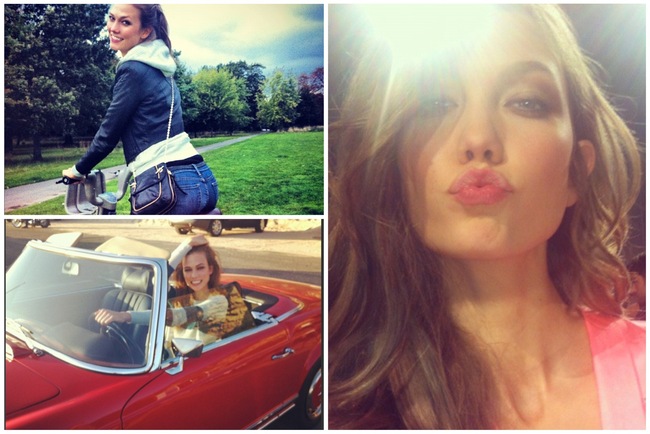 Images via karliekloss

Instagram ID: karliekloss
No. of Pictures: 199
No. of Followers: 111,371
Karlie Kloss is an American model who, at age 20, has already modeled for global fashion brands such as Dolce & Gabbana, Yves Saint Laurent, Hermes, Oscar de la Renta, Jean Paul Gaultier, Donna Karen, Christian Dior, and Alexander McQueen. Kloss was briefly linked to Rams quarterback Sam Bradford in spring 2012. Unfortunately for Bradford, it didn't last. Kloss began dating singer Joe Jonas later that summer.
7. Eliza Dushku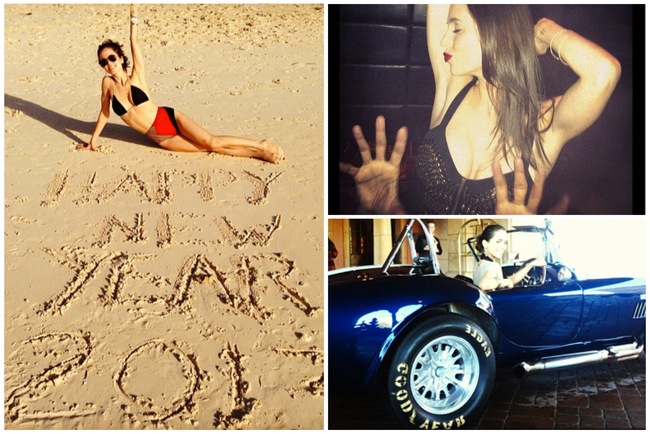 Images via elizadushku

Instagram ID: elizadushku
No. of Pictures: 238
No. of Followers: 99,484
Actress Eliza Dushku is best known for her starring roles in television shows like Tru Calling and Buffy the Vampire Slayer and movies like Bring it On and Jay and Silent Bob Strike Back. Dushku began dating retired NBA player Rick Fox, who is 11 years her senior, in October 2009. The couple began living together a year later in the summer of 2010.
6. Cintia Dicker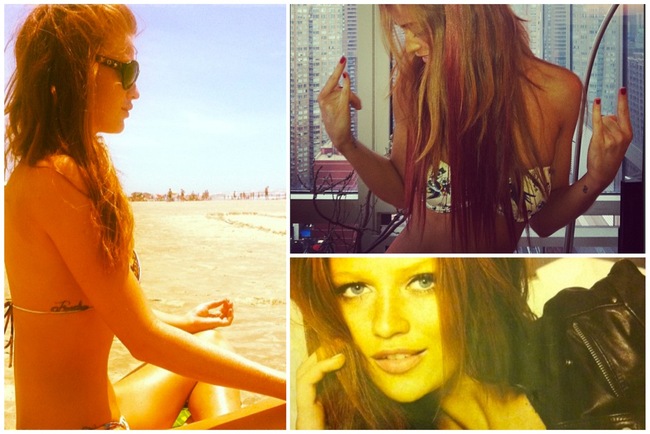 Images via cintiadicker

Instagram ID: cintiadicker
No. of Pictures: 590
No. of Followers: 13,260
Cintia Dicker is a Brazilian born model who has appeared on the cover of Marie Claire, Elle, Madame Figaro, Vogue and Teen Vogue. She has appeared in the last four issues of the Sports Illustrated Swimsuit Edition. Dicker has been dating Brazilian polo player and entrepreneur, Ricardo Mansur, since 2011.
5. Nicole Scherzinger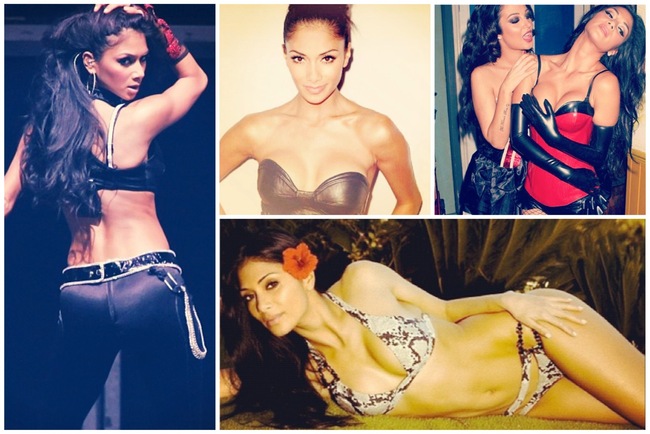 Images via nicolescherzy

Instagram ID: nicolescherzy
No. of Pictures: 473
No. of Followers: 17,854
Nicole Scherzinger gained fame as the front woman for the all-girl singing group The Pussycat Dolls. She has since lost a successful solo career and has appeared on Dancing with the Stars, Killer Love and was a judge on The X Factor. Scherzinger has been dating British Formula One World Champion Lewis Hamilton on and off since 2008. They are currently on.
4. Lala Vasquez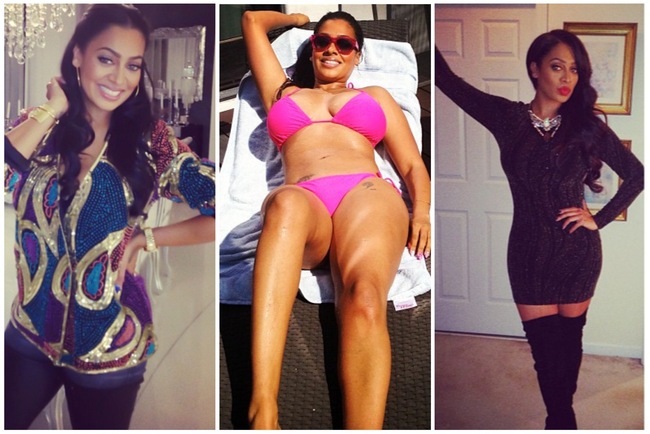 Images via lala

Instagram ID: lala
No. of Pictures: 438
No. of Followers: 978,882
Lala Vazquez got her start as a campus radio disc jockey while attending Howard University in the late 90's. After college she landed a co-hosting gig on MTV's Total Request Live and appeared regularly as a host on reality television. Lala became engaged to Knicks superstar Carmelo Anthony in 2004 and the couple were married in 2010.
3. Katherine Webb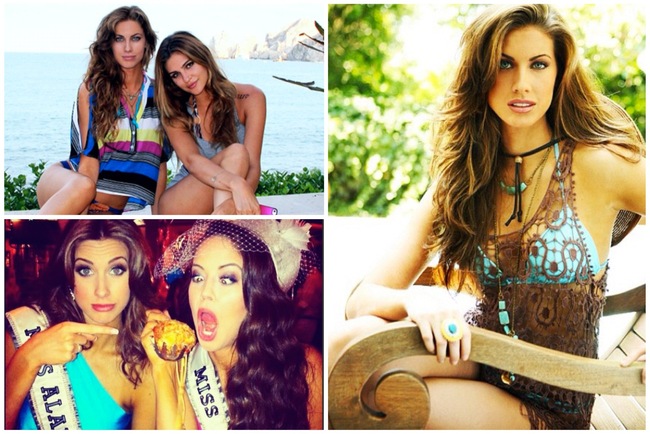 Images via _katherinewebb

Instagram ID: _katherinewebb
No. of Pictures: 146
No. of Followers: 39,734
Auburn alum and former Miss. Alabama, Katherine Webb, is the girlfriend of Alabama quarterback A.J. McCarron. She was suddenly thrust into the spotlight during the 2013 BCS Championship when ESPN's Brent Musburger, who was obviously bored by the blowout, repeatedly gushed about Webb's stunning good looks. Webb became an instant Twitter sensation, gaining upwards of 200,000 followers in the days following the game.
2. Elaine Alden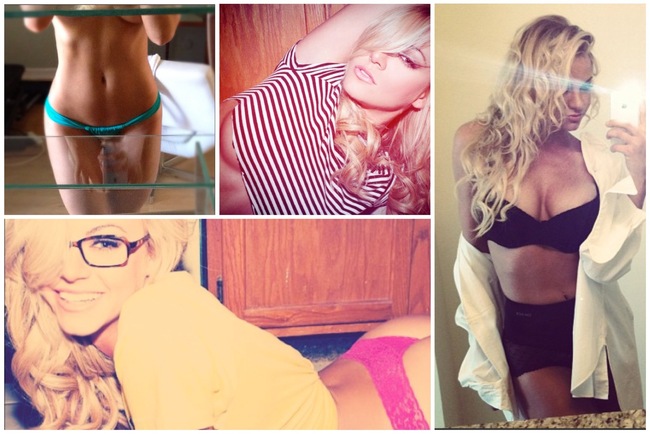 Images via elainealden

Instagram ID: elainealden
No. of Pictures: 1,495
No. of Followers: 11,728
Miami, FL, native Elaine Alden is a model who has appeared in Maxim, GQ, FHM, and the Sports Illustrated Swimsuit Edition. She's also a former beauty queen and a spokeswoman for Monster Energy drinks. Alden and Raptors forward Landry Fields have been dating since June 2012—their coupling was announced via Twitter.
1. Devin Brugman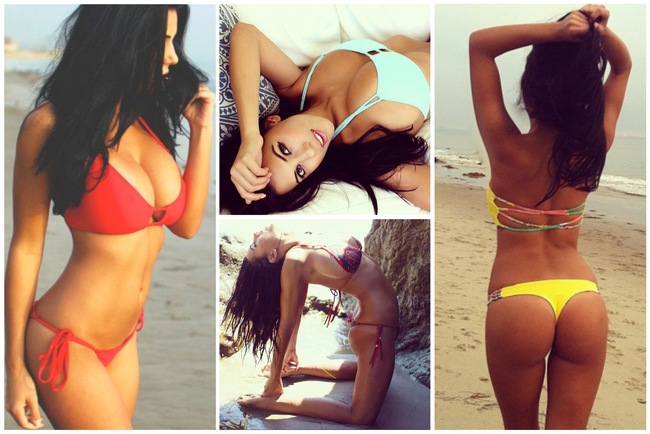 Images via devin_brugman

Instagram ID: devin_brugman
No. of Pictures: 715
No. of Followers: 145,870
Devin Brugman is an online sensation who is best known by her Instagram photos. From what I've gathered, it seems she is a sometimes model who sells bikinis in her spare time. Brugman has been getting a lot of attention since she started stepping out with Browns wide receiver Greg Little in late 2012. Something tells me this girl is here to stay.
Keep Reading