Australian Open 2013: Breaking Down Top 8 Wild-Card Players in Men's Draw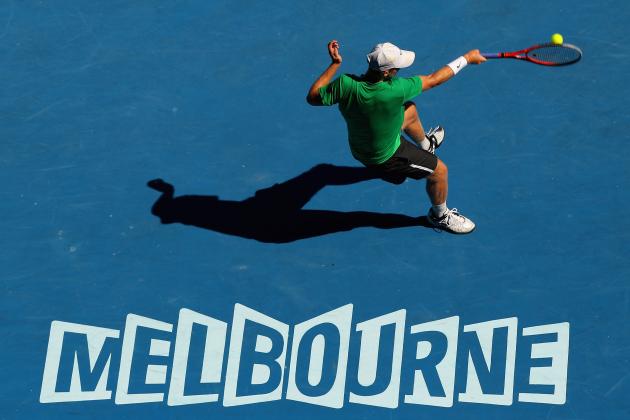 Mark Dadswell/Getty Images

While the lion's share of attention at the 2013 Australian Open will focus on the upper echelon of men's players—led by the trio of Novak Djokovic, Roger Federer and Andy Murray—those interested in the future of tennis would be wise to look at some of the younger players who will be competing in Melbourne.
Several of these young talents will be appearing courtesy of wild-card entries, earned either by winning one of three wild-card playoffs or being selected internally. Eight competitors received wild-card entries in the men's singles bracket, a combination of respected journeyman and promising youths.
Here is a look at each of the eight players who hope to parlay their wild-card invitation into a deep run in Melbourne.
Begin Slideshow

»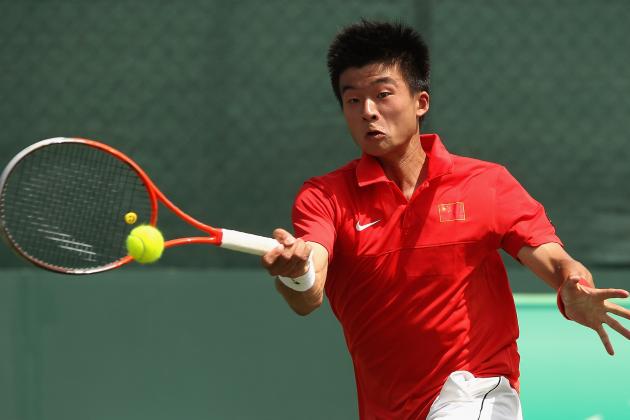 Quinn Rooney/Getty Images

Wu Di earned his wild-card draw through his victory in the Asian-Pacific Wild Card playoff, where he defeated Zhang Ze, Yuichi Sugita and Danai Udomchoke without dropping a single set.
At only 21 years old, Wu is the second-highest-ranked Chinese player, currently at 185, only 27 spots behind Zhang. Wu has picked up several tournament victories in China and Korea futures, and is showing signs of promise in ATP matches.
He beat American Tim Smyczek solidly in the first round of this month's Brisbane International before falling to Ivo Minar in a well-played second-round match.
Wu is just beginning his career in the big tournaments, and getting past the first round in Melbourne would be a major victory for the young player. The men's game is void of Chinese superstars, and Wu, along with Zhang, is a potential future star.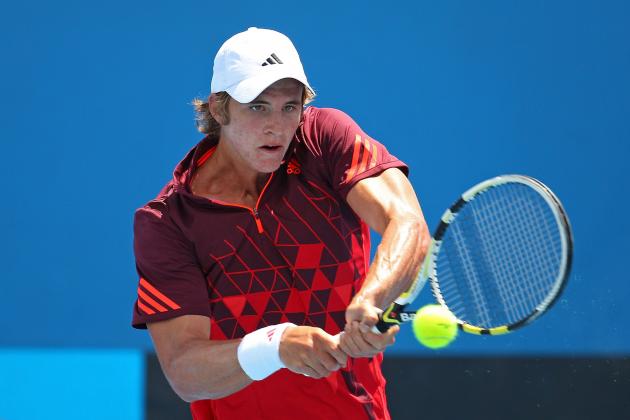 Scott Barbour/Getty Images

Currently ranked 326th in the world, Australian Benjamin Mitchell is best known for his runner-up finish in the 2010 Wimbledon boys' tournament, where he lost in the final to Marton Fucsovics. Mitchell also played in the 2011 Australian Open doubles tournament, but lost in the first round.
Mitchell won the Australian Wild Card Playoff to earn his spot at this year's Open, battling through tough matches against Matthew Barton and Matt Reid to earn the wild-card spot.
He has a handful of futures titles to his name, and though he is adept on grass and hardcourts, most of his success has come on the latter.
Mitchell has shown signs of brilliance in his young career, but also goes long stretches of time without doing much of anything. Perhaps the experience of playing in his home Grand Slam will give him the confidence necessary to take the next step as a pro player.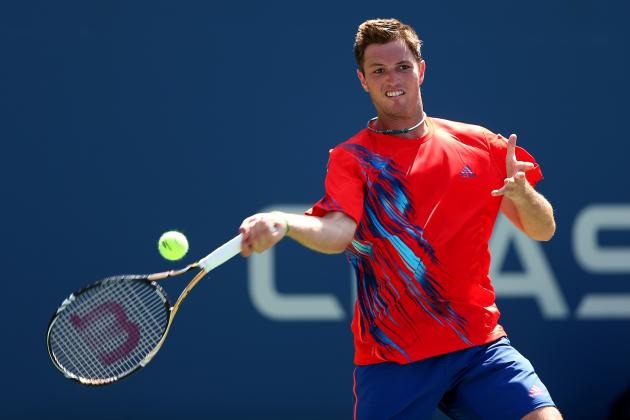 Elsa/Getty Images

While many have pinned the hopes of the future of American tennis on Donald Young and Ryan Harrison, Rhyne Williams has shown that he too is one of his country's brightest young talents.
Williams turned professional during the 2011 season after twice being named an All-American and reaching the NCAA singles championships. He played well in a first-round loss at Indian Wells, and qualified for his first major at the U.S. Open. Roddick defeated Williams in straight sets, but Williams managed to take a few games in each set from Roddick and seemed capable of handling Roddick's overwhelming power.
Williams is still very much a work in progress and is adjusting to the pro game, but he has proven that he can regularly defeat some of the best players in his age group.
As the third seed in the USA Wild Card Playoff, Williams defeated Daniel Kosakowski, Denis Kudla, and Tim Smyczek to qualify for the Australian Open.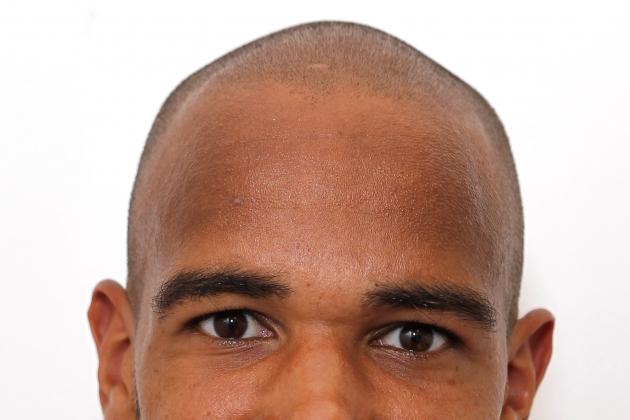 Matthew Stockman/Getty Images

Though 26-year-old Josselin Ouanna has struggled to maintain the consistency necessary to make much of an impact on the highest level on tennis, he has shown occasional flashes of brilliance in beating some of the finest tennis players in the world.
In the boys' tournament of the 2004 Australian Open, Ouanna defeated a young Novak Djokovic in the semifinals, and at the 2009 French Open he took down Marat Safin, formerly the top-ranked player in the world.
Unlike many of the other wild-card entries who are promising young talents, Ouanna is in the middle of his career, and it is unlikely that he will surprise the field with anything new. Still, he has shown he can hold his own with elite players, and it is possible he could survive a few rounds.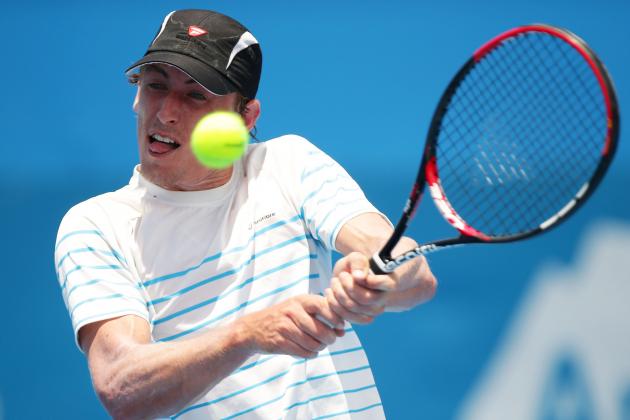 Matt King/Getty Images

John Millman enters the Australian Open after an impressive outing at the Brisbane International, where he defeated young stars Luke Saville and Donald Young and veteran Alex Bogomolov to earn a draw into the tournament. He then knocked off Tatsuma Ito with ease to earn a second-round meeting with Andy Murray.
Though Murray dispatched Millman with similar ease, Millman has become a crowd favorite in his native Australia, possibly becoming the most popular player in the country.
Millman has been a promising young player since he began competing as a junior nearly a decade ago, but has never played as well as he is playing right now. With momentum and overwhelming crowd support behind him, a favorable draw could give Millman the opportunity to string together a couple of wins at this year's Open.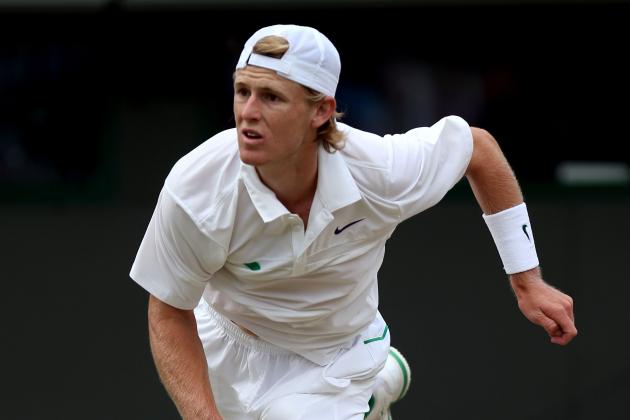 Clive Rose/Getty Images

With victories in the boys' tournaments at the 2011 Wimbledon and 2012 Australian Open under his belt, Luke Saville bears the burden of high expectations.
Saville lost in the first round of each of the last three Australian Open qualifying draws, losing to Alexandre Sidorenko in 2010, Nicolas Mahut in 2011 and Ivo Minar in 2012.
2013 saw him fall once again in the first round, losing to Matt Reid. However, an internal selection wild card gives him a spot in Melbourne and a chance to prove that he's ready to compete at the men's level.
Saville is still only 18 years old, and has plenty of time left before people begin to question if he can ever win significant matches at the top level. Still, winning junior opens creates certain expectations, and thus far he has yet to live up to them.
Matt King/Getty Images

James Duckworth put together a nice run on the ITF Futures Tour in 2011, winning four tournaments and finishing in second in two more. His success drew the attention of Australian tennis officials, who gave him wild-card entries to several tournaments in 2012, including the Australian Open. After winning his first-round match, Duckworth lost to Janko Tipsarevic in a surprisingly close second-round match.
Duckworth's game has shown a steady progression since 2006, and he appears on track to be one of the next generation of stars of Australian tennis.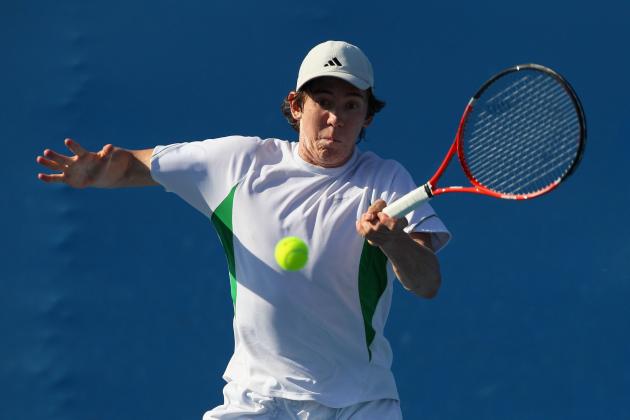 Lucas Dawson/Getty Images

Australian John-Patrick Smith joins Rhyne Williams as one of two former Tennessee Volunteers to earn wildcard draws in the men's tournament at the Australian Open. Smith was named an All-American in both singles and doubles every year of his college career,
2012 saw Smith achieve success on the ATP Challengers Tour, where he earned his first tournament victory at the Nielsen Pro Tennis Championships. He played even better in doubles, winning five tournaments with partner John Peers.
Smith's future appears to be brighter in the doubles game than in the singles game, but his strong performance on the ATP Challengers Tour indicates that he could be a fixture in both worlds for years to come.