5 Maximum-Salary NBA Players Who Aren't Worth Their Contracts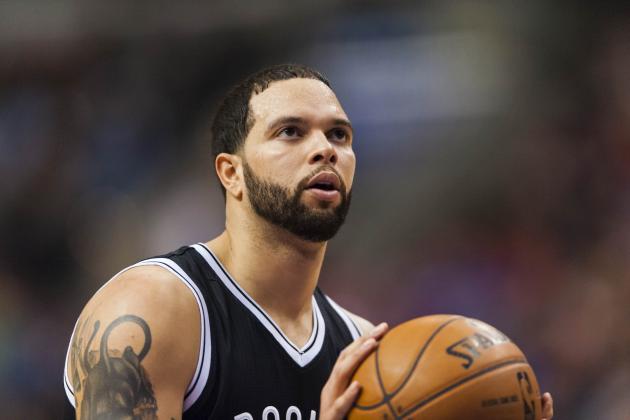 USA TODAY Sports

When will NBA executives ever learn? It doesn't seem like we can go a single offseason without a team throwing huge money at a player who can't possibly meet the value of the contract.
The New York Knicks decision to sign center Jerome James to a five-year, $30 million deal in 2005 after he performed well in the playoffs is a particularly dubious example. At the time, he had only averaged 4.9 points and 3.5 rebounds for his career.
That obviously didn't end well. Over four seasons, James appeared in 90 games, only four of which were in the final two years of the deal. Due to James' and other terrible contracts, the Knicks never won more than 32 games over that stretch.
This isn't to say that max contracts are bad. LeBron James has one and he's proven to be worth every penny Miami's spent.
However, certain players with max contracts are just not worth all those extra zeroes. Be it due to injury, ineffectiveness or just not being on that elite skill level, these players are cashing checks without the talent to justify the amount written on them.
*All statistics in this article are accurate as of Jan. 8, 2013
Begin Slideshow

»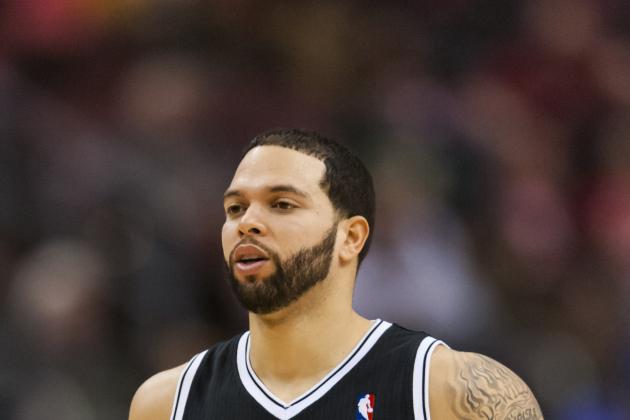 USA TODAY Sports

Contract Value: Five years, $99 million
In Williams' defense, he has not been himself this season. He has been fighting through a wrist injury all season and has shot just under 41 percent from the field and 32 percent from long range as a result. Since becoming a Net, Williams has shot just 39 percent from the floor.
Williams has also posted just 16.7 points and 7.7 assists this year, well below his career marks of 17.6 and 9.1. Apart from his injury, he also cited former coach Avery Johnson's system as a reason for his offensive struggles.
Regardless of why Williams has underperformed this year, he isn't playing like a max-level player. The Nets are paying him a lot of money to be the star and leader that turns them into a dynasty, and yet Brooklyn ranks just sixth in the Eastern Conference in spite of a four-game winning streak.
It's time for the man to up his effort, lest he want to find himself being called "overpaid" in the future.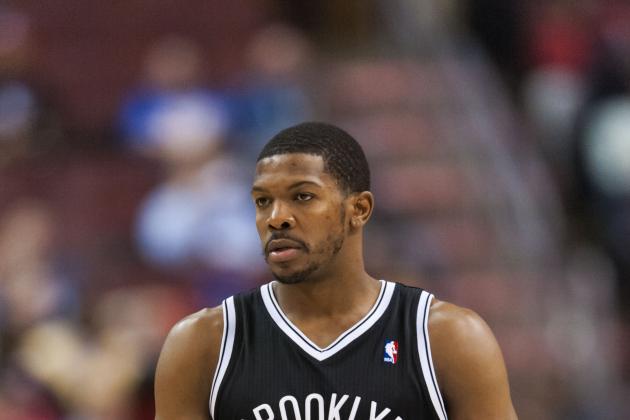 USA TODAY Sports

Contract Value: Six years, $124 Million
Johnson is one of the best scorers in the league and signed his deal with the Atlanta Hawks after averaging 21.3 points per game for them in 2009-10. To date, it is the wealthiest contract in the NBA.
That said, when the Nets traded for Johnson over the summer, it's understandable why some people scratched their heads. After all, with new luxury-tax penalties looming, why take on such a big contract?
Now, keep in mind that Johnson is not a bad player at all. He is a natural scorer and provides Deron Williams with a viable go-to guy. He has averaged 17 points per game this year and has shot 37 percent from long range.
Is scoring really worth that much money, though? Johnson is 31 years old and he has not averaged 20 points per game since signing this deal. His talent is still there, but the value of it has definitely dropped.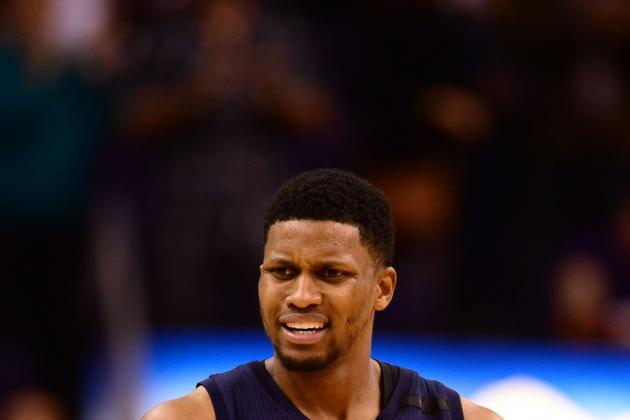 Mark J. Rebilas-USA TODAY Sports

Contract Value: Five years, $82 million
Max-level contracts should be given out to great players and Gay does not fit this criteria. He has never been an elite scorer, nor a top defender, but he is still a very good player. As talented as he is, though, his current contract is ridiculous.
Gay is currently averaging 17.8 points and 5.8 rebounds per game, plus 1.5 steals, but he is shooting just under 41 percent from the field for the season, a career worst. He is also shooting just 32 percent from long range.
Look, I love watching the guy play. He is a great dunker with an even greater passion for the game, and to say that he doesn't deserve to be paid millions is ridiculous.
Gay just doesn't deserve the money he's being paid now, which could be why Grizzlies management is listening to trade offers for him.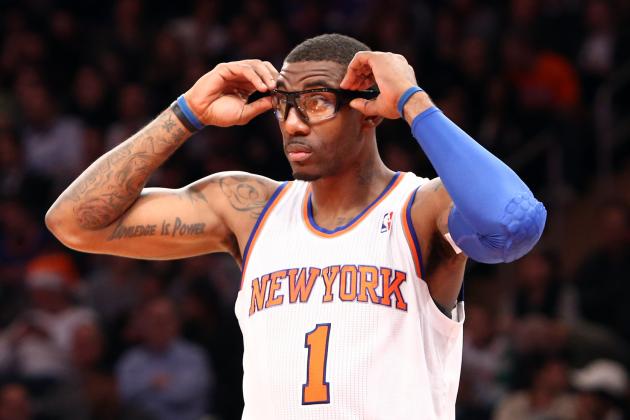 USA TODAY Sports

Contract Value: Five years, $100 million, uninsured
Stoudemire is great when healthy, but injuries have constantly hampered him. He's been limited to just four games thus far this season.
His knees are made of chalk, his back has been an issue in recent years and then there was the infamous fire extinguisher incident.
The 10-year vet has still been good for the Knicks since joining them via free agency in 2010. Stoudemire has averaged 22 points, 7.8 rebounds and 1.5 blocks, and is slowly starting to make an impact in head coach Mike Woodson's system.
However, he is not worth the money he is paid for one reason. The contract is uninsured. This means that if Stoudemire goes down with a career-ending injury tomorrow, the Knicks are still on the hook for the money owed to him for the remainder of the deal.
It also makes him harder to trade, which could prove to be a problem if he becomes expendable in the future.
USA TODAY Sports

Contract value: Four years, $58 million
Hibbert hit restricted free agency after breaking out last season and agreed to terms on an offer sheet with the Portland Trail Blazers. The Pacers matched it, and GM Kevin Pritchard is probably regretting that decision.
The former Georgetown Hoya has been solid on defense—8.4 rebounds and 2.7 blocks—but the rebounds are down from 8.8 last year. Hibbert has also posted just 9.7 points after averaging 12.8 in 2012. His field-goal percentage is at 40 percent, unacceptable for a center who is 7'2", 280 pounds.
Hibbert is definitely a talented center, but the money he is making on his current contract is not what he deserves. He broke out last year and one would assume that he would build off of that.
Instead, the man has regressed and could find himself on the trading block in the future if he does not improve.