7 Reasons Why WWE Raw Is Still the Best Wrestling on TV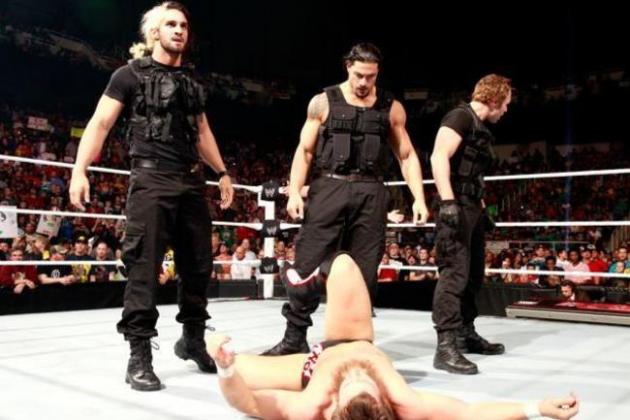 photo from wwe.com
With its stagnant ratings, inconsistent booking and exhausting three-hour format, WWE's flagship show has been under significant pressure as of late.
However, for all the harsh criticism from fans and critics, Raw still remains the best wrestling show, on television, by far. In fact, nowhere else can you see such thrilling matches and top-notch performers.
Raw isn't perfect, for sure, but that shouldn't imply it is still not a decent show capable of thrilling and entertaining fans.
And here are seven reasons why the programme, despite its flaws, remains the best wrestling show on television…
Begin Slideshow

»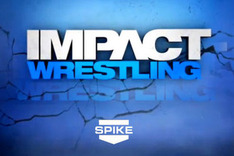 photo from ImpactWrestling.com
Sadly, Impact Wrestling, WWE's main rival in the United States, has been plagued by booking problems for most of its near-10-year history.
A cluttered, nonsensical Impact television show (come on—are we really meant to buy Brooke Hogan and Bully Ray as a couple?) has left many fans scratching their heads and tuning out in indifference (via PWTorch).
It would be nice if the company could get its act together—WWE desperately needs a rival to help bring out the best in it, after all—but it doesn't seem to be happening any time soon
One thing is for sure: Impact is not real competition to Raw.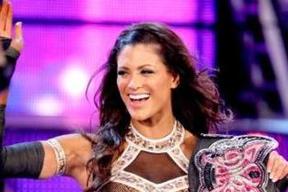 photo from WWE.com
OK, so WWE's women division has struggled greatly in recent times. This is thanks to poor, sloppy booking and patchy in-ring work.
But Divas champion Eve Torres remains one of the best female all-round performers in the business right now.
She can talk, she can wrestle and she makes a great face for the company in various PR things. Her scheming, ultra-catty heel character has also gotten over with the fans, most of whom can't wait to see her finally lose the belt (to Kaitlyn, most likely).
One thing is for sure: no one in Impact Wrestling's (inconsistent) Knockout's division is in her league.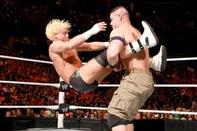 photo from wwe.com
The talented Ziggler has become the wrestler to watch in recent times—and greatly helped the overall quality of the entire Raw brand with his efforts. Whether it is his wacky bumping style, his unrivaled athleticism or his wildly innovative offense, he has become the performer to watch in WWE.
A modern-day HBK, the man has helped establish Raw as the true No. 1 wrestling show on the air.
photo from wwe.com
Thanks to the impressive efforts of Team Hell No, Rey Mysterio and Sin Cara and Team Rhodes Scholars, Raw's tag team division has been thriving in recent times.
Packed full of hilarious characters (Daniel Bryan and Kane are fantastic personalities), great rivalries and superb matches, it has become must-see television and a highlight of Raw. Anyone keen to dismiss the flagship show as dull and/or un-entertaining these days should probably check out this tag division.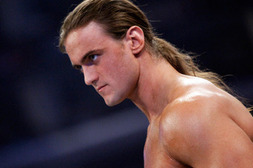 photo from wwe.com
Oh, sure. There was a time when WWE's lower card was irrelevant and a total afterthought. But thanks to the new three-hour format—hey, the company had to find some way to fill up the extra time—long-neglected acts like Heath Slater, Santino Marella and the Usos are getting decent airtime and a chance to finally show off what they can do. Slater's heel group with Drew McIntyre and Jinder Mahal, Spinal Tap-like spoof music group Three Man Band, even has the makings of a star act.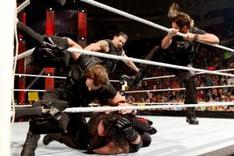 photo from wwe.com
Outsider group The Shield (Dean Ambrose, Roman Reigns and Seth Rollins) have re-rejuvenated WWE's flagship show since they debuted at the Survivor Series pay-per-view. Claiming that they are fighting for "justice," the trio have shown tremendous potential in their various clashes with the likes of Kane, Daniel Bryan and Ric Flair.
Their match at the TLC pay-per-view (they took on Bryan, Kane and Ryback) was, in particular, thrilling and showcased them as the guys to watch in the future.
Of course, as great as Ambrose, Reigns and Rollins are, they don't quite have the star power of the person in the next slide. Hence their spot at No.2...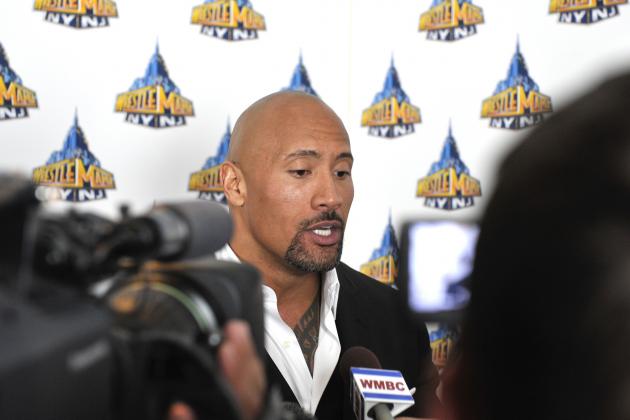 Michael N. Todaro/Getty Images

Dwayne "The Rock" Johnson made his long-awaited return to WWE on Monday, immediately getting into a stunning war of words with heel CM Punk before delivering a brutal Rock Bottom to the champion to end the show.
The two are, of course, set to clash at the Royal Rumble later this month for Punk's belt.
With his overwhelming charisma, tremendous in-ring presence and world-class verbal delivery, Rock has helped make the once-lukewarm Raw compelling and wickedly entertaining television once again.
Undoubtedly, he is the No. 1 factor in making WWE's flagship show relevant again.