Brian Burke Fired: Ranking His 5 Biggest Mistakes as Toronto Maple Leafs GM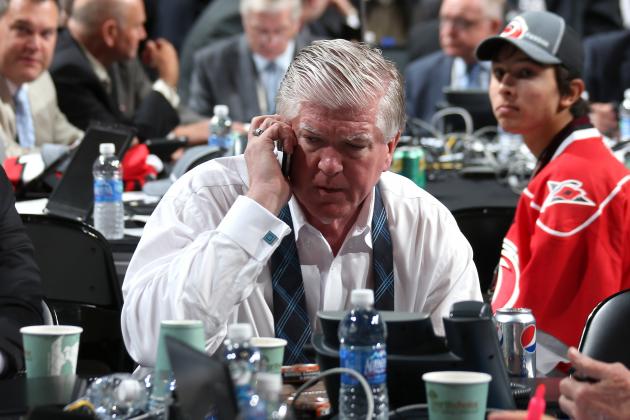 Bruce Bennett/Getty Images

The Toronto Maple Leafs have fired general manager Brian Burke this morning, and the hockey world is in a mild state of shock at the timing of the decision.
The firing puts an end to Burke's very tenuous reign, which began on November 29, 2008. He steered the Leafs to a 128-135-42 regular season record, and they missed the playoffs in every season under his watch.
Burke was highly regarded as the perfect man for the job when he was handed the reigns. However, his flawed approach and errors in hockey judgement began the day he took the podium for his first address as the boss.
Here is a ranking of his five biggest mistakes as GM of the Toronto Maple Leafs.
Begin Slideshow

»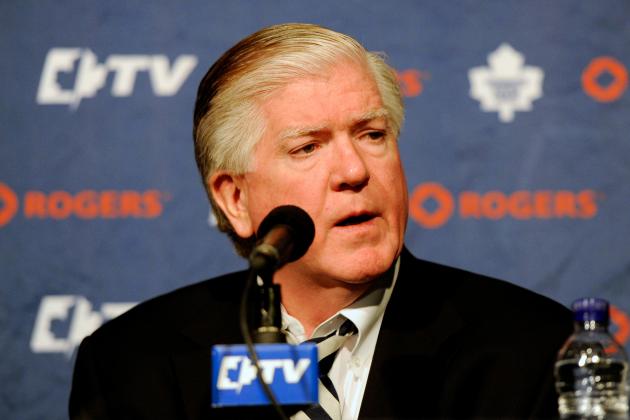 Richard Wolowicz/Getty Images

It was a very memorable and famous first press conference shortly after Brian Burke was hired on with the Leafs back in November of 2008.
He mentioned how tough and difficult to play against he likes his teams to be. Then he uttered the word that was going to embody the Leafs team during his tenure.
Truculence
It was on the record and it stuck. All who heard it had the identity and expectation to measure the new GM on. He boasted, blustered and gushed hot air in that very first impression. When you talk so loudly, you better back it up quickly with results, and the Leafs missed the playoffs in every season of his reign.
His relationship with the Toronto media only went downhill from there.
Burkie broke the cardinal rule of a professional sports. Under promise and over deliver.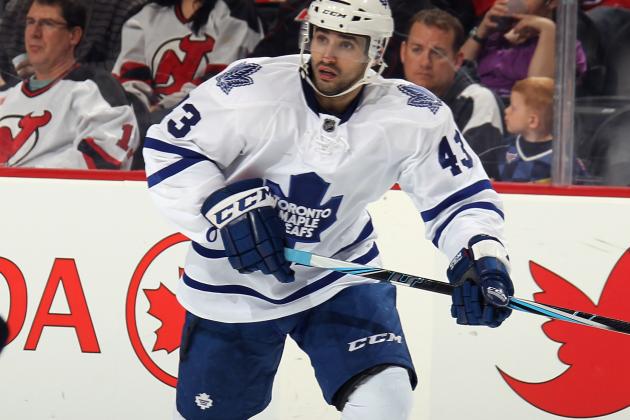 Bruce Bennett/Getty Images

It always goes back to mouth and ego with Burke. The way he handled the Leaf prospects is a perfect example.
It is all good and well to teach your young prospects tough lessons, but you should never publicly throw them under the bus to make yourself look smart.
Case in point is Nazem Kadri. It seemed obvious to many that Kadri had the skills and game to stick with the big club as far back as two seasons ago, yet Burke and his staff saw fit to publicly berate the youngster every chance they got.
Confidence is a fragile thing and can sometimes make or break a youngster. As a GM, you should be protecting your prospects from the sharks at every turn, not feeding their heads to them.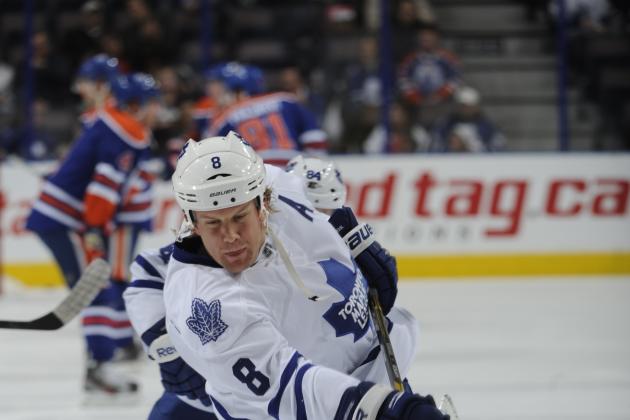 Dale MacMillan/Getty Images

All words aside, everyone in Toronto was on pins and needles, anxiously awaiting Burke's first big player personnel splash in the summer after he was hired. His first two big moves were to sign defenseman Mike Komisarek and Francois Beauchemin to top level, big money contracts.
It was his first of many misjudged hockey skill decisions.
Neither one turned out to be anywhere near a first, second or even third defenseman on the Leafs' roster.
Komisarek and his contract is still here and he is on the bubble to crack the lineup on any given night.
Beauchemin was ordinary with the Leafs, and then was traded in 2011 for Jake Gardiner and Joffrey Lupul. A move that could really turn out to be his best with the Leafs.
Bruce Bennett/Getty Images

Speculation is that this one was the issue that broke the camel's back and ultimately cost Brian Burke his job. Leafs top brass want to get Roberto Luongo at all costs and Burke did not want to pay the Canucks' price and pull the trigger on the deal.
Burke has always stated that his philosophy is to build from the net out and Burke's teams had some of the most mediocre goaltending in the league. He brought in Jonas Gustavsson and his old pal J.S. Giguere. Neither turned out to be a capable number one goalie.
He stated emphatically that he was content on James Reimer and Ben Scrivens coming into this year. We all know that is just not going to cut it.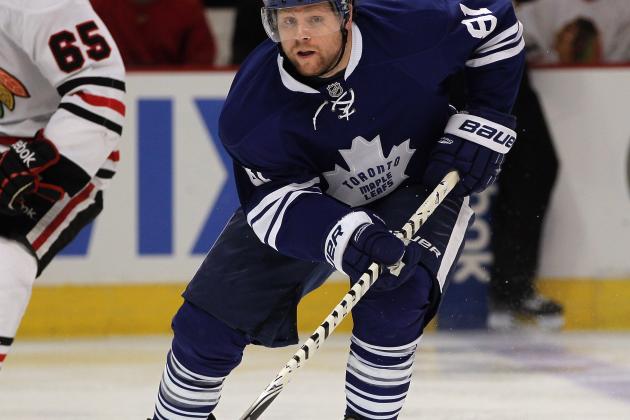 Jonathan Daniel/Getty Images

If you are building your team around an identity of truculence, you certainly don't sell the farm to bring in a player like Phil Kessel as your highest-paid star and leader.
As if having a ho-hum player like him to permeate the fabric of your roster isn't bad enough, in hindsight, the Leafs gave up two high draft picks in Tyler Seguin and Dougie Hamilton to land the big yawn.
Seguin is younger and already a more multidimensional threat than Kessel, and Hamilton is going to be a legitimate one or two defenseman for many years in the NHL.
This was by far the absolute worst case of Burke misjudging talent and character in his four-year tenure with the Maple Leafs.
That one he will never get a mulligan on.