Steve Nash Reaches Milestone but Is It on a Lakers Road to Nowhere?
Use your ← → (arrow) keys to browse more stories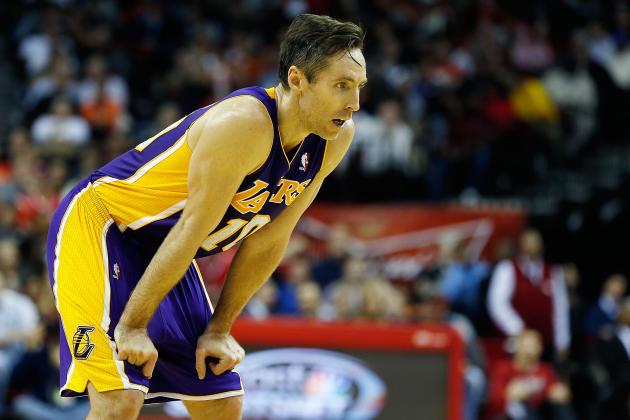 Scott Halleran/Getty Images

HOUSTON — The season started with Steve Nash posing next to Dwight Howard on the cover of Sports Illustrated, the headline reading, "Now this is going to be fun." At one point in the first quarter Tuesday, the Lakers point guard found himself on the court as part of a lineup including Robert Sacre, Jodie Meeks and Antawn Jamison that could be best described as this week's sign of the apocalypse. It wasn't exactly anyone's idea of a good time. Except maybe the Houston Rockets'.