3 Veteran Free Agents Cardinals Should Bring in for Spring Training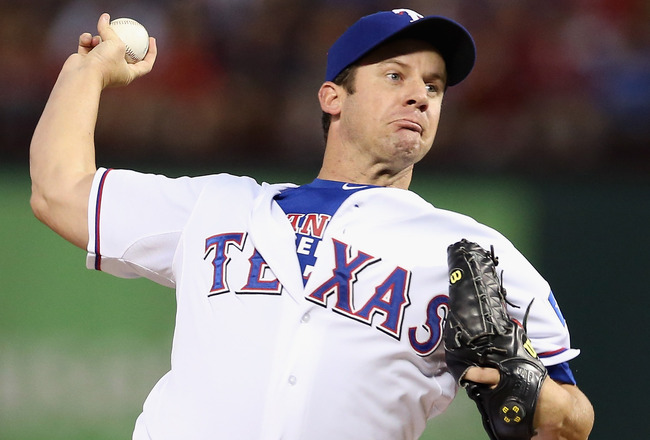 Ronald Martinez/Getty Images
As MLB leaves the performance-enhancing drug era behind, there suddenly seems to be a plethora of veteran players on the wrong side of 30.
It's doubtful we'll see a 40-homer season from a 35-year-old anytime soon. But there are always a number of intriguing veterans looking to attempt a comeback, perhaps to save their career outright or to simply prove to themselves they did have some gas left in the tank after all.
Motivated "old-timers" can share experience and seasoning with wet-behind-the-ears prospects like Trevor Rosenthal and Shelby Miller and perhaps light a fire under some others who are coasting on talent alone.
And you never know when a vet can surprise you—as Ben Sheets certainly did for the Braves last year.
While St. Louis doesn't have any gaping holes in its roster, there are three veterans the club should invite down to Jupiter, Fla., who could yet have something to offer.
Chone Figgins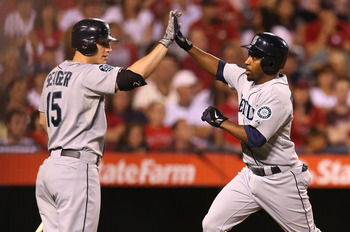 Stephen Dunn/Getty Images
Talk about a guy who needs a fresh start.
Chone Figgins is probably most famous for being one of the worst free-agent signings in baseball history, which is unfortunate for him as well as the Mariners who got burned.
But he did steal 42 bases as recently as 2010 and can play second, third or outfield—all areas that the Cards can use some depth off the bench.
He hasn't batted better than .188 since 2010 either and will turn 35 this month, so this could be his final hurrah. If he can revive his bat, he could be quite a weapon off the bench.
Roy Oswalt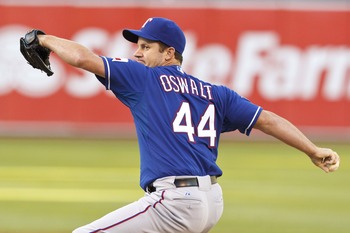 Jason O. Watson/Getty Images
Kyle Lohse seems to be having trouble finding a buyer for his services, and it wouldn't be the worst thing in the world for him to return to St. Louis for a year. But even a one-year deal would still cost in neighborhood of $10 million.
Or the Cards could simply coax a far superior righty to return to the Senior Circuit for next to nothing.
Despite a rough season in Texas last year, Roy Oswalt still had a very good xFIP of 3.27. Lohse, by contrast, had an xFIP below 4.00 for the first time in his career in 2012 (3.96).
At age 34, Lohse is primed for a regression.
If Oswalt were to prove effective, he would give the Cardinals excellent insurance for the rotation should Lance Lynn falter. He could also be an asset in the bullpen if Fernando Salas doesn't return to his 2011 form.
Oswalt's pitching style and stuff are reminiscent of Octavio Dotel at this point in his career. If used in a similar capacity by the Cards, he could be a terrific bullpen weapon to use against right-handed batters in the middle innings.
Freddy Sanchez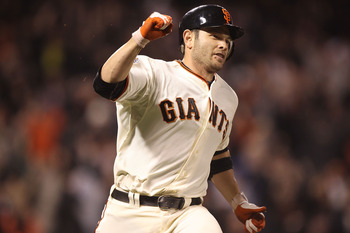 Jed Jacobsohn/Getty Images
Matt Carpenter and his .806 career OPS would look terrific at second base for the Cards in 2013, especially since incumbent Daniel Descalso's lagging offense seems a better fit for bench duty.
Kolten Wong is the Cards second baseman of the future, and he could very well earn an Opening Day start with a strong showing in spring training.
But all three players could use valuable experience playing alongside a veteran pivot man who knows how to handle the bat and glove at an All-Star level—a veteran like former batting champ Freddy Sanchez.
Sanchez needs to play to prove his health to prospective employers, and the Cardinals can use depth at second base, at least while they are in Florida.
It is also not outside the realm of possibility that Wong will need more seasoning in Memphis while Carpenter and Descalso both fail to run with the starting job at second.
If Sanchez and his career .297 batting average are healthy, the Cards could have an even stronger lineup. Carpenter and Descalso could provide thump and defense off the bench when needed.
Keep Reading

St Louis Cardinals: Like this team?