Emerging Home-Based Players Who Can Break into Brazil's 2014 World Cup Squad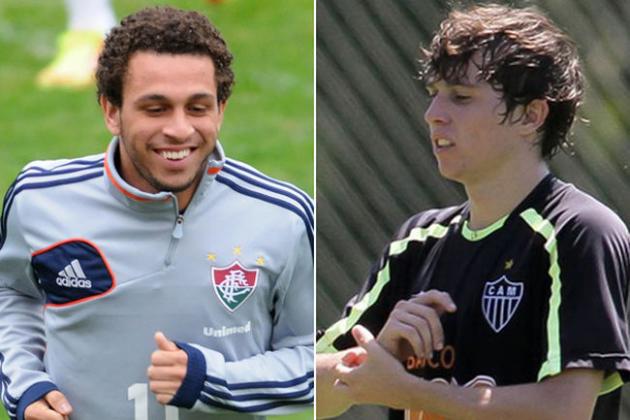 Dhavid Normando/Photocamera & Gil Leonardi/Lancenet
The 2014 World Cup is now less than 18 months away. The competition will be looming large in the minds of international managers worldwide, with the core of their squads already taking shape in their plans.
Most will look to have all but a couple of their 23-man squad clearly defined by the end of 2013, with the remaining places up for grabs for anyone who puts in a dramatic final push for a place ahead of the tournament.
Brazil, under new manager Luiz Felipe Scolari, will be no different. He will need to work more quickly than most to define the players he can rely on, but he will hope to have at least a settled unit by the end of the year.
There is still, though, plenty of opportunity for an unheralded player to push their claims ahead of the tournament. One or two of those players may, indeed, earn their place.
Let's take a look at the top five emerging home-based players who could break into Scolari's Brazil squad ahead of the 2014 World Cup.
Begin Slideshow

»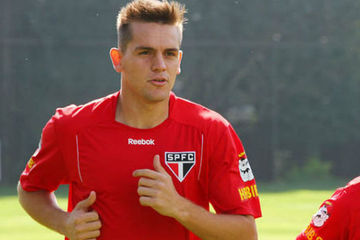 VIPCOMM
Although Rafael Tolói must be considered a highly unlikely pick at this stage, there are some factors that what would seem to offer the defender a shot at forcing his way into Luiz Felipe Scolari's plans.
Firstly, he appears to have won the battle to partner Lúcio in São Paulo's defence this season (Lancenet). His performances in the second half of last campaign earned him great praise, and he was influential in the club's Copa Sudamericana success.
Just 22 years old, Tolói was a surprise omission from the Olympic Games in London. However, his move from Goiás to São Paulo has since propelled his status in Brazil to a whole new level.
He has been known as error-prone in the past but, for the most part, he was excellent in 2012. Now, with his club going gung-ho for both the Copa Libertadores and Brasileirão titles, he has the opportunity to truly prove himself among the best Brazil have to offer.
Thiago Silva and David Luiz are virtually assured of their places next year, if fit. Dedé's injuries, however, mean that neither he nor anyone else is a guaranteed pick.
Tolói would be the best bet of the "emerging" defensive talents to earn a late inclusion.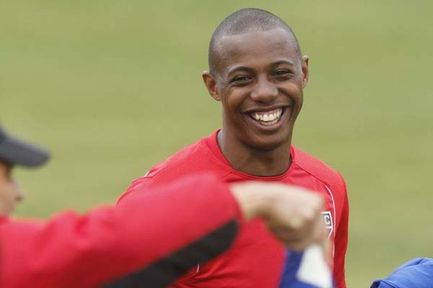 VIPCOMM
Wellington is someone who has been mentioned a few times in these columns recently and is another player who enjoyed a fine second half to the 2012 season.
The 21-year-old has unfortunately suffered two major injuries in the past two years. However, he has seemingly returned a better and stronger player on each occasion.
The signing of Tolói and the return to fitness of Wellington transformed São Paulo from underachievers to Sudamericana champions last year. Without doubt, though, it was the midfield man's stamina and speed that had the biggest effect.
The box-to-box midfielder has an incredible ability to dispossess opponents without the need to make any physical contact. It is quite incredible to watch and is a defining feature of his game. For a man of his strength, it is indeed remarkable.
His surging runs forward and short passing game are also qualities that could add much to Brazil's national side.
A former Brazil Under-20 captain, Wellington's career has been thus far been full of injury heartache. He remains an outside shot, but could it be that he plays himself into Scolari's plans in the coming months?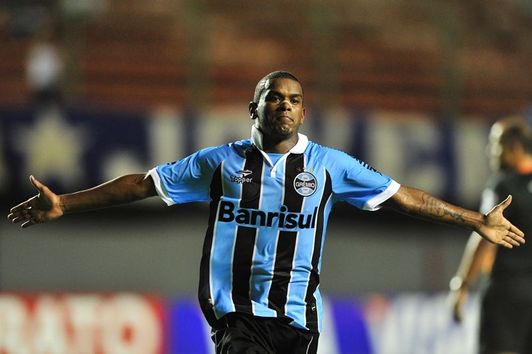 Lancenet
As with Wellington, Grêmio's Fernando is another deep-lying midfielder hoping for a shot at the 2014 squad.
The base of the midfield that won the Under-20 World Cup in 2011, Fernando thrives on recycling possession and springing counterattacks for his side from deep.
While he has pushed forward more in recent times, Fernando's style is very different to that of Wellington. The 20-year-old plays a very mature role for a player for his age and offers great protection for those behind him as his teammates push forward.
Grêmio's side came very close to grabbing a second-place finish in the Brasileirão last season and were, along with São Paulo, the form team of the latter months. Fernando's role was crucial to the team's success in that period.
As with all the five players chosen, he will play in the 2013 Copa Libertadores, and it is this competition that will be decisive as to his hopes of making the squad ahead of the World Cup.
For the moment, though, there remains several top players ahead of him in the pecking order.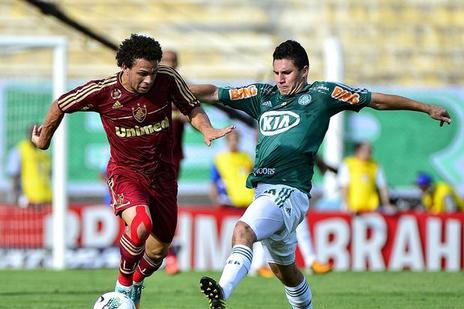 Terra
Despite winning the Brazilian championship and establishing himself as part of the Fluminense first team, there still seemed to be something lacking from Wellington Nem in 2012.
Once he had established himself in the team so early in the year, expectations were raised, and it would have been nice to have seen him take on more responsibility as the side pushed for a league title.
The next 12 months will offer him another chance to do just that. Fluminense, along with São Paulo and Corinthians, will be favorites for both domestic and continental titles. Wellington must prove he can be a star at club level before any call-up is forthcoming.
A quick and skillful attacking midfielder, his versatility would be a useful option to Felipão if he were to be included in the squad.
His finishing prowess and linkup play mean he is often used as a second striker, while he has also proven himself capable of playing from wide if necessary.
There remains, though, plenty of competition for places in his position.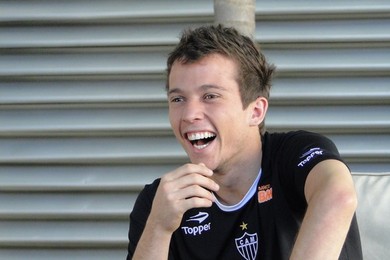 Lancenet
Like Nem, Bernard is another who will suffer from the intense competition for places in his position. Unlike his rival, though, the Atlético Mineiro player starred for his side in 2012.
Another diminutive attacking midfielder, Bernard is a bundle of energy. His work rate in both attack and defense is phenomenal, with his desire for the ball clearly visible at all times.
Another 20-year-old, his promising career has simply exploded since the arrival of Ronaldinho at the club in June last year.
The former Barcelona player's vision proved the perfect supply channel for Bernard, with his pace and innovation leading him to rival his illustrious teammate for both goals and assists.
The next 18 months provide ample opportunity for him to force his way into the national team setup, but he must continue to push his claims right from the start of this coming season.
Once more, his performances in the Copa Libertadores may prove crucial. The competition will be his only real experience of non-Brazilian defenses, and failure on that level in 2013 may mean the World Cup is seen as too soon for the youngster.