Alistair Overeem: Questions Remain Despite 'Reem's' License to Fight in Nevada
Use your ← → (arrow) keys to browse more stories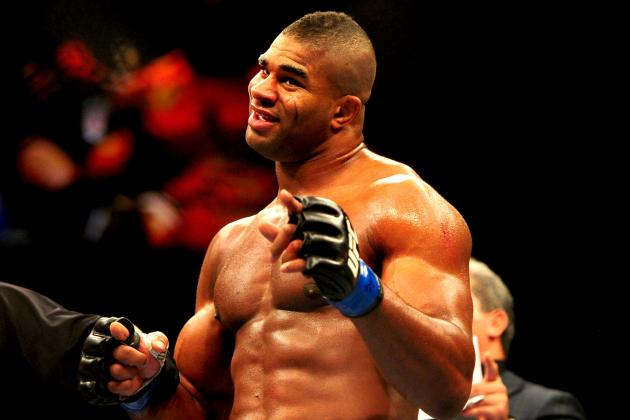 Alistair Overeem stood before the Nevada State Athletic Commission on Tuesday, and to the surprise of no one, he was granted a license to fight in that state.
The Commission gave Overeem a unanimous thumbs up, and the UFC heavyweight contender will waste no time in putting that shiny new license to use when he steps into the Octagon on February 2 to face Antonio "Bigfoot" Silva.
I'm sure Overeem would like to think that the hearing and approval by the Commission will allow him to put all the questions surrounding his impressive physique and the 14:1 ratio of testosterone to epitestosterone he was popped for back in April behind him, but if he thinks that's going to happen he's dreaming.
In fact, I would say that Overeem is in for even more scrutiny as his fight with Silva nears.
With a win over Silva, it's likely that Overeem will be next in line for a shot at Cain Velasquez and the heavyweight title. if Overeem does secure the win over Silva, he better be ready to be the focus of many within the MMA community.
The UFC, Overeem and Overeem's handlers really need to start thinking about what they can do to change the public perception of Overeem. And yes, the Overeem problem will become a UFC problem if he defeats Velasquez and becomes the heavyweight champion.
The question now is: How do you solve a problem like Overeem?
The deck is stacked against him in the public eye. He has put on a huge amount of muscle during his career, fought in locales where testing procedure was nonexistent in the past, missed a drug test and offered a questionable excuse when he did test over the allowable percentage for T:E.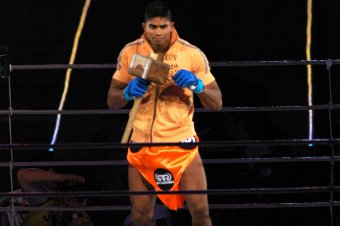 Tomokazu Tazawa/Getty Images
The fact that Overeem passed random drug tests leading up to his licensing hearing is a start. The submission of five voluntary tests during that same period also looks good, but again that's just a start.
Overeem and the UFC need to keep heading down the same path, but they need to step it up a notch and have him undergo rigorous and true random testing from this moment until he steps into the cage with Cain Velasquez.
Is that fair?
On the surface I guess you could answer that with a simple "hell no, that's not fair." But when you have a fighter who has come in with elevated levels of T:E in the past and that fighter may be in line to become the heavyweight champion of the organization and "The Baddest Man on the Planet," you probably want to be sure that he's on the up and up.
So, while it may not be fair, it is certainly the right thing to do and will help to calm the waters if Overeem does become champion.
You can bet that the mainstream press will come crawling out of the woodwork the minute UFC president Dana White wraps UFC gold around Overeem's waist, and they won't be there to hear the story about how he overcame harsh odds to become UFC champion.
They'll want to know how Overeem went from the relatively scrawny kid who fought Chuck Liddell in 2003 to the beast of a man who sent Brock Lesnar packing from the UFC in 2011.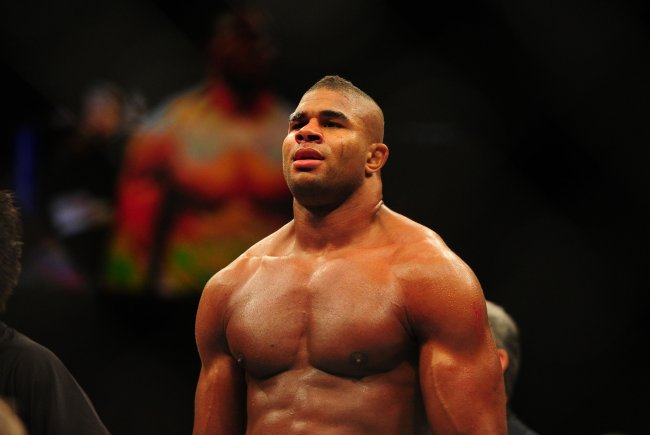 Mark J. Rebilas-USA TODAY Sports
The UFC needs to get in front of all this and start planning for those questions and showing that an effort was made to ensure that the man who will trot out as one of the faces of the organization is a clean fighter.
Fair has nothing to do with this—it's about growing the sport and protecting a business. If one man's feelings get hurt along the way, well, that's just too bad.
Now, before you trot out the argument that the government testing of fighters should be enough to satisfy any doubts, please be aware that the same government you're praising for its testing protocol is the one that continuously hires Kim Winslow, Steve Mazzagatti and Cecil Peoples to work MMA events.
That government, the Nevada State Athletic Commission, is also the one that during fiscal year 2010-11 had a budget of $0 to administer out-of-competition drug testing for all the sports it oversaw.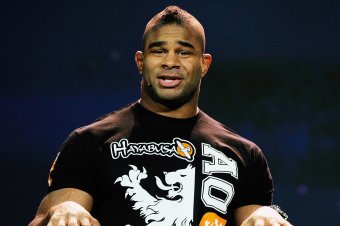 Kevork Djansezian/Getty Images
Some steps were taken to provide a larger pool of funds for out-of-competition testing in Nevada when the state passed Senate Bill No. 498, which uses a portion of ticket sales to fund an out-of-competition testing program, but to think that will provide for a robust program is foolhardy.
In short, the government administering drug tests shouldn't give anyone a warm and fuzzy feeling that it is actively searching out cheaters—it just doesn't have the money to do so.
Questions are going to follow Overeem and the UFC, and those questions are only going to get louder and louder if he ends up fighting for the UFC title. Acting like there isn't a problem or pointing to NSAC testing isn't going to make those questions go away.
Hopefully the approaching headaches are being felt by all involved and steps are being taken to avoid them. If not, UFC brass may want to invest in some extra-strength Excedrin.