Duke vs. Clemson: Live Blog with Updates, Reaction and Analysis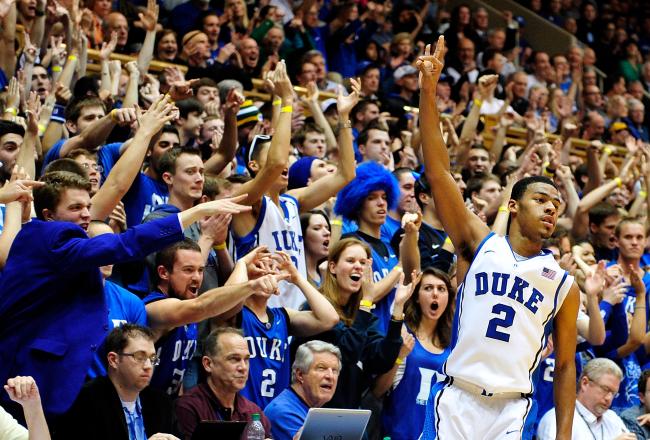 Grant Halverson/Getty Images
Top ranked Duke Blue Devils moved to 15-0 as they worked their way past the Clemson Tigers by the score of 68-40. The Tigers are now 8-6 and 0-2 in the ACC.
Devin Booker did his best to keep Clemson close as both teams struggled in the first half. At the break it was 25-10 in favor of Duke, but once the Blue Devils' shooting rhythm returned they pulled away from Clemson.
Quinn Cook had a career high 27 points to go with five assists, five rebounds and four steals. His marvelous game was overshadowed somewhat as Ryan Kelly didn't play in the second half due to a foot injury.
In the end, Duke goes into NC State on Saturday feeling good about Cook's play but concerned about Kelly's injury.
Final Score Duke 68, Clemson 40
Quinn Cook was clearly the game's MVP. He had 27 points, five assists, five rebounds and four steals.
But Duke fans will be cautious in their celebration thanks to Ryan Kelly's injury. After outscoring Clemson 12 to 10 in the first half, Kelly didn't play at all in the second period due to an injury to his foot. When he missed time at the end of the season last year, Duke came apart, losing in the ACC tournament to FSU and then to Lehigh.
Duke 68, Clemson 40 (:20 2nd Half)
The end of the bench has entered the game for Duke.
Duke 64, Clemson 40 (1:30 2nd Half)
Milton Jennings finally hit a shot, a nice looking three, but only after Quinn Cook got a steal and layup to move his point total to 23. Another bucket has Cook at 25, 18 of which came in the second half.
Duke 60, Clemson 37 (3:12 2nd Half)
Clemson can't keep Quinn Cook out of the lane. He's got 21 points and the bulk of those have been off penetration. Cook also has five rebounds and five assists.
Duke 57, Clemson 36 (4:12 2nd Half)
Milton Jennings, Clemson's third leading scorer on the season, has zero points. He's missed all five of his shots thus far. Len Elmore is reminding people that Jennings was a prized recruit, but pointing out that expectations were too high for the freshman.
Duke 49, Clemson 34 (6:57 2nd Half)
In the second half the score is 24 to 24. For the game both teams have committed 10 turnovers. And yet, Duke is up 15 and Clemson doesn't look to have enough fire power to reel them in.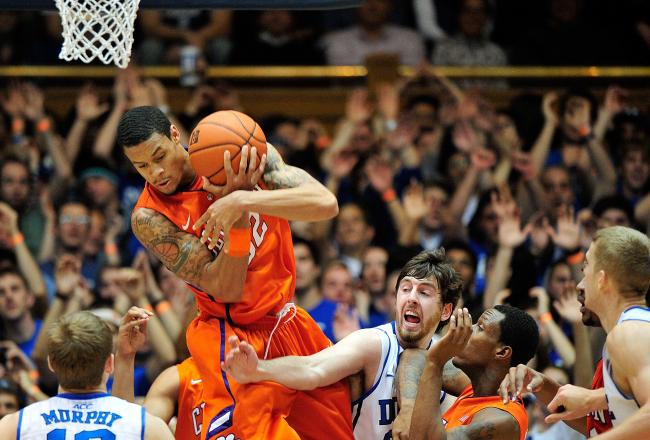 Duke 49, Clemson 34 (7:47 2nd Half)
Clemson is doing a better job on offense in the second half, getting good shots and making them, and their defense is continuing to make Duke work for points, but the Tigers just can string together enough good possessions to make a run. Duke is content to hold them at arms length.
Duke 46, Clemson 32 (9:33 2nd Half)
Quinn Cook, meanwhile, is 7 of 9 after going 0 of 11 against Wake Forest. He has 4 assists to go with his 15 points.
Duke 44, Clemson 28 (10:53 2nd Half)
As with the Davidson and Wake Forest games, Mason Plumlee is going to struggle to get to ten points before the final buzzer. He has four points on 1 of 4 shooting.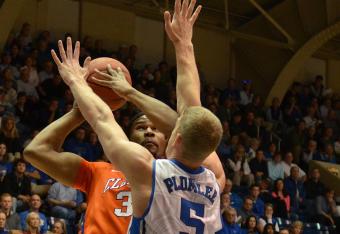 Duke 42, Clemson 24 (12:10 2nd Half)
With Kelly out of the game, Seth Curry has really stepped up for Duke. Also, Amile Jefferson is getting some playing time for the Blue Devils.
Kelly has a right leg injury and is not expected to return, according to Duke sports information.

— Duke Basketball (@dukebasketball) January 9, 2013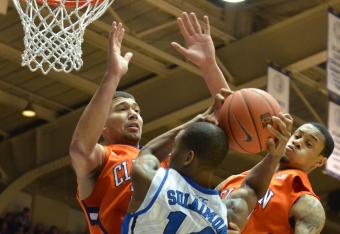 Duke 34, Clemson 22 (15:17 2nd Half)
Clemson is within 12 of Duke and has forced three straight steals. Duke has eight turnovers so far. Clemson certainly not going away.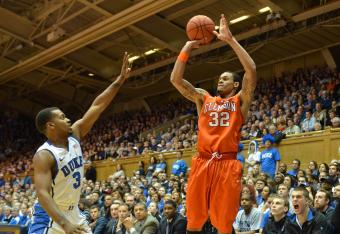 Duke 34, Clemson 18 (15:47 2nd Half)
The pace has quickened in the 2nd half. That's probably not good news for Clemson, but at least this half they've gotten points from players other than Booker or Roper. No update on Kelly yet.
Duke 34, Clemson 14(17:19 2nd Half)
Seth Curry gets a bucket to put him over 1,000 points for his career.
Duke 29, Clemson 14 (18:00 2nd Half)
Duke starts the 2nd half with Josh Hairston because Ryan Kelly is in the locker room having his foot checked out. Big trouble for the Blue Devils.
Ryan Kelly may have more points than Clemson at half time, but he has a terrible nickname.
DUKE 25, Clemson 10, HALFTIME—The White Raven has led Duke in an ugly half for both times

— Duke Basketball (@dukebasketball) January 9, 2013
Duke 25, Clemson 10 (Halftime)
Ryan Kelly leads Duke with 12 points, Quinn Cook has chipped in seven, Mason Plumlee four and Alex Murphy has two.
Clemson, meanwhile, has gotten six points from Devin Booker and four from Jordan Roper. The Tigers are shooting 12 percent as a team.
New nickname for Murphy: El Chupacabra. Legendary creature, capable of great and terrible feats, but you never see him: bit.ly/DT3Tr

— Shane Ryan (@TobaccoRdBlues) January 9, 2013
Duke 25, Clemson 10 (0:57 1st Half)
Ryan Kelly is playing extremely well and Cook is getting penetration. Devin Booker has been Clemson's lone threat, but Duke is doing a pretty good job cleaning up the defensive rebounds.
Duke 19, Clemson 8 (3:49 1st Half)
Clemson is shooting 15.8 percent from the floor. Of their three made shots, Devin Booker has two. They've had some chances, but the ball isn't going down.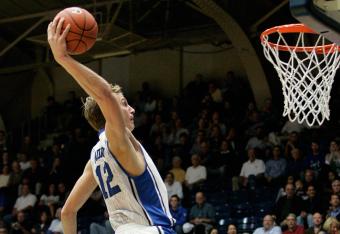 Duke 18, Clemson 6 (4:56 1st Half)
Plumlee is off to a slow start for the third straight game. If you watch he keeps posting up too far from the basket. Plumlee almost pulled off a great dunk but missed. Alex Murphy, seeing some rare playing time, got the offensive rebound and put it back for two.
Duke 16, Clemson 6 (6:43 1rst Half)
Duke fans are chanting "Ryan's winning" as Clemson's Booker misses a shot point blank. Ryan Kelly has 8 points to the Tigers' 6. Clemson is missing easy shots and forcing quick ones from the outside but Duke's poor shooting is keeping the Tigers in range.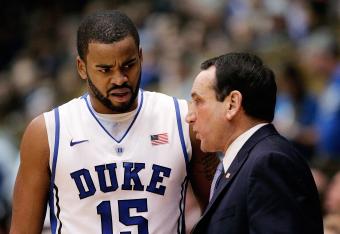 Duke 13, Clemson 6 (9:45 1rst Half)
Hairston takes (and misses) a deep three-pointer. Duke fans roll their eyes.
Duke 13, Clemson 6 (10:48 1rst Half)
Duke has put together an 8-0 run that followed Booker's dunk for the Tigers. Time out Clemson.
This article is
What is the duplicate article?
Why is this article offensive?
Where is this article plagiarized from?
Why is this article poorly edited?

Duke Basketball: Like this team?