Creating the NBA's All-Underrated Team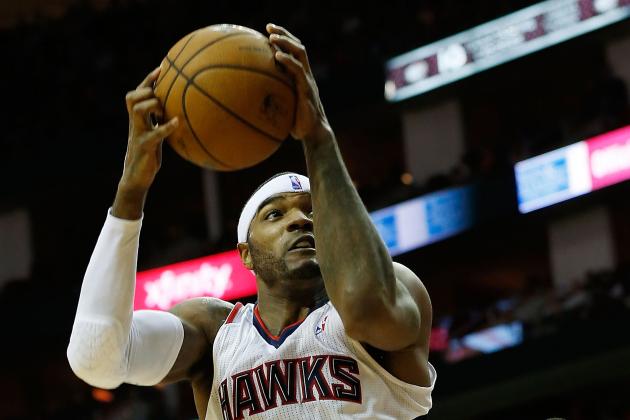 Scott Halleran/Getty Images

In any sport, there will always be players who fly under the radar in spite of great performances; players whose talents are not appreciated by fans and coaches alike.
Sometimes they're just overlooked. At other times, they're not given enough playing time to prove themselves. But whatever the case, these players are underrated.
Without further ado, here is the NBA's All-Underrated 5-man-and-coach Team.
Please tell me what you think of this article, but remember to keep it civil.
*This team was decided with a player at each position and one head coach
Begin Slideshow

»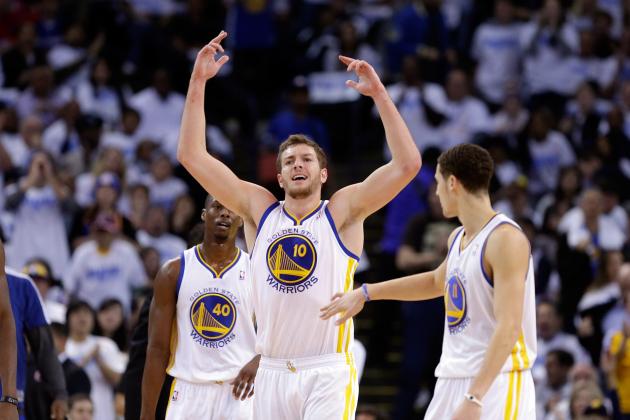 Ezra Shaw/Getty Images

David Lee, Golden State Warriors: David Lee is averaging 20 and 10 and wasn't getting any credit, but recently people have been turning their heads and noticing him. He was featured on this week's MVP rankings, All-Star predictions, and top-20 player rankings.
Grevis Vasquez, New Orleans Hornets: Vasquez is among the league leaders in assists and is essential to the New Orleans Hornets, but some people don't even know who he is. He is also averaging a respectable 13 points per game.
J.J. Hickson, Portland Trail Blazers: Hickson is putting up a double-double every night and is vital to the Blazers' plans. His 11 rebounds is good for fifth in the league, but his inconsistency (18 points vs NY, then 2 vs. TOR, then 19 vs. MEM, 2 vs. MIN, and most recently, 20 vs. ORL) prevented him from being selected.
Chandler Parsons, Houston Rockets: Sophomore Chandler Parsons is a key piece to the best young team in the NBA not named the Thunder. If he's hot, he can get you 20 points, but if he's not, then he can get you as little as 5. Like J.J. Hickson, he has not been hot enough to be on this list.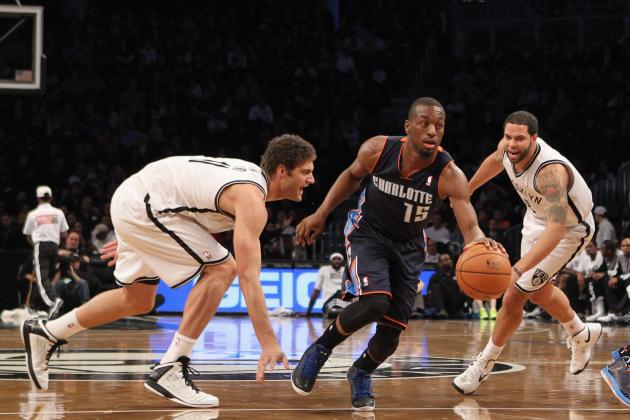 Bruce Bennett/Getty Images

I've heard people say that Kemba Walker is not a top-15 point guard and old them all that that's absurd.
Walker is the victim of being on one of the worst teams in the league in the Charlotte Bobcats. However, the fact that his team is losing is no fault of his.
After all, he is averaging 18 points, 6 assists and almost 2 steals per game.
Kemba Walker is the heart and soul of the Bobcats and a future superstar. He has the potential to be a top-5 point guard and probably will be in a couple of years. After an abysmal rookie season, Walker made up for it with a very good second year. While he's no Kyrie Irving, he's one of the best sophomores in the NBA and, personally, I think he deserves to be an All-Star this year.
Walker was not featured on many point guard power rankings, All-Star predictions and future superstar predictions. But, in time, he can prove everyone wrong and show the NBA what he can do.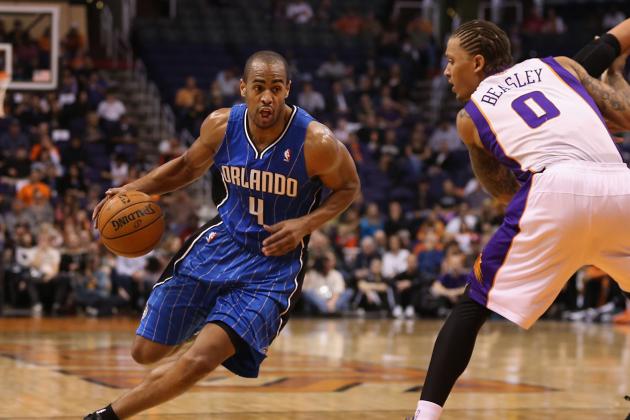 Christian Petersen/Getty Images

When the blockbuster trade that sent Dwight Howard to the Lakers and Andre Iguodala to the Nuggets happened, the Magic were thought to be giving away the best center in the game for slot-fillers.
Arron Afflalo has proved them wrong.
Afflalo is averaging 17.6 points per game and 24 points per game in the month of January. Yet he is often overlooked by fans because he plays for the Orlando Magic, which is the best bad team in the NBA. Many people that I have talked to don't even know who Arron Afflalo is. He's seldom talked about and very unappreciated.
Afflalo has been shooting well. In his last five games, he has made 49.4 percent of his field goals despite hitting just 32 percent of his threes. He has scored more than 20 points in five of the last 8 games, including 29 points in the Magic's loss to New York and 28 in its loss to the Heat.
Yet the only thing that Afflalo is really recognized for is his defense.
While Afflalo may never become a household name in the NBA, he deserves more respect than he's getting.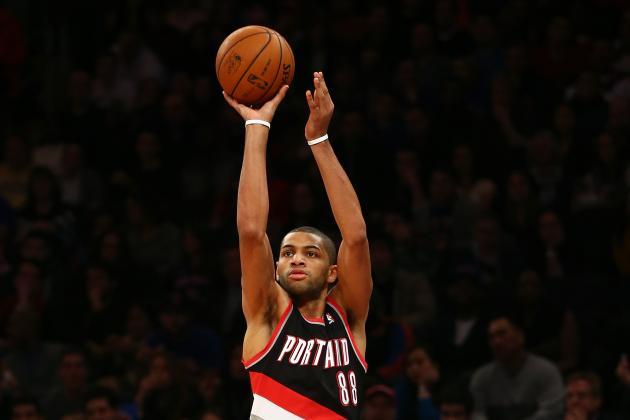 Elsa/Getty Images

It's no exaggeration to say Nicolas Batum is the most underrated player in the NBA.
The French small forward is averaging 16 points, 5 assists, and 6 rebounds, a steal, and a block with a PER of 17.92. He is one of the best all-around players in the league and is one of the five reasons that the Blazers are 19-15 (the others being LaMarcus Aldridge, Damian Lillard, Wesley Matthews, and J.J. Hickson). What more can you ask for?
Yet he's not considered an elite player. I would put him as a top-3 small forward, because Carmelo Anthony, Kevin Durant, and LeBron James are playing more power forward nowadays, and Andre Iguodala plays shooting guard.
I think the reason fans don't talk about him is because he has to share the spotlight with Damian Lillard and LaMarcus Aldridge, both top-tier players who can consistently outperform him. He was also outperformed last year by all the small forwards above him, like every player mentioned above, plus Paul Pierce, Rudy Gay and Danny Granger.
But, seeing as how he is playing amazing and that the Blazers are rolling, he might get some well-deserved respect as one of basketball's best small forwards.
Scott Halleran/Getty Images

First, let's look at Josh Smith's averages over the past 3 seasons.
12-13: 0.442 FG%, 8.4 rpg, 3.7 apg, 2.3 bpg, 1.5 spg, 16.9 ppg
11-12: 0.458 FG%, 9.6 rpg, 3.9 apg, 1.7 bpg, 1.4 spg, 18.8 apg
10-11: 0.477 FG%, 8.5 rpg, 3.3 apg, 1.6 bpg, 1.3 spg, 16.5 apg
Pretty good, right?
But apparently not good enough, because Smith has played in a grand total of zero All-Star games.
He has also not been added to many power forward power rankings, like this one.
Yet he is the best player on a sleeper team in the East. He surely shouldn't have been dropped from the All-Star Game in favor of Luol Deng.
He is probably underrated because of Atlanta's small market and the fact that his 2 best teammates are also some of the most underrated player at their position (Jeff Teague, Al Horford). His team, the Hawks, has defeated title contenders, such as Oklahoma City, Memphis, Chicago, and the LA Clippers.
The Hawks will surely feel his loss when he goes to free agency next summer. He is arguably the fourth best power forward in the league, behind only Kevin Love, David Lee, and LaMarcus Aldridge, in my opinion. He works hard on both ends of the floor, and is the main reason the Hawks are winning.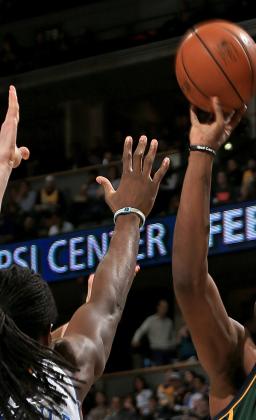 Doug Pensinger/Getty Images

Al Jefferson is a top-5 center.
Until Andrew Bynum gets back, my list of centers (in order) is Dwight Howard, Tyson Chandler, Marc Gasol, Joakim Noah, and Al Jefferson.
As of now, Al Jefferson is averaging 17 points, one block, and 10 rebounds per game. He is the best player on a potential playoff team in the West. He is the key to the Jazz's defense and he knows it. Jefferson is going to hit free agency this summer, and you can bet that there will be many teams looking to sign him. He is a big man about to hit his prime and at the least is a solid No. 2 option.
Like all the others bar Josh Smith, he cannot be considered a superstar, but is capable of averaging 20 and 10 if he takes enough shots. He is also quite good from the charity stripe for a big man, hitting 85.7 percent of his free throws attempts, good for second among centers and power forwards.
He may never develop into a franchise big man, but is still a capable player whose talents are way above average.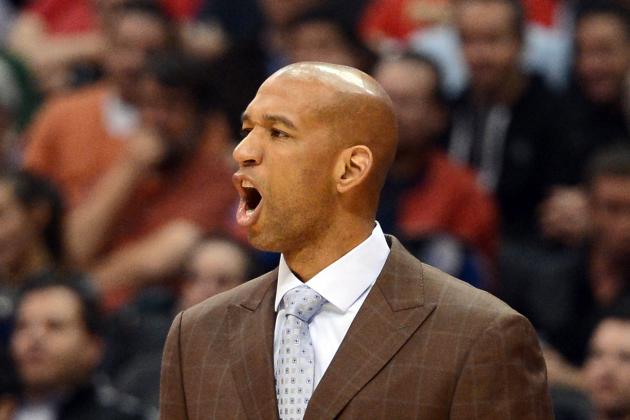 Harry How/Getty Images

Remember the 2010-11 New Orleans Hornets?
You know, the team that went 46-36 and challenged the Los Angeles Lakers in the first round before bowing out?
The team that was coached by Monty Williams in his first season as a head coach?
Monty Williams took a team that had only two above-average players in Chris Paul and David West to the playoffs, quite a feat in the stacked Western Conference. Yet he is still perceived as one of the bottom ten coaches in the league. Granted, his Hornets have not been doing very well since then, but this is more a result of the lack of talent and Eric Gordon's injury in 2011-12 and lack of chemistry and too much raw talent in 2012-13.
Monty Williams should not be held in such low regard and deserves more respect. He has a lot of potential and can become the next Gregg Popovich if he works hard enough. I have noticed that coaches with winning records are usually considered better, even if the coach just lets the players do what they want (Hello, Mike Brown).
Seeing as how the Hornets have an extremely talented young core in Ryan Anderson, Anthony Davis, Greivis Vasquez, Robin Lopez, and Eric Gordon, they could very well contend in a few years and then Monty Williams could get the credit he deserves.