Why Is It so Hard to Settle on a QB?
Use your ← → (arrow) keys to browse more stories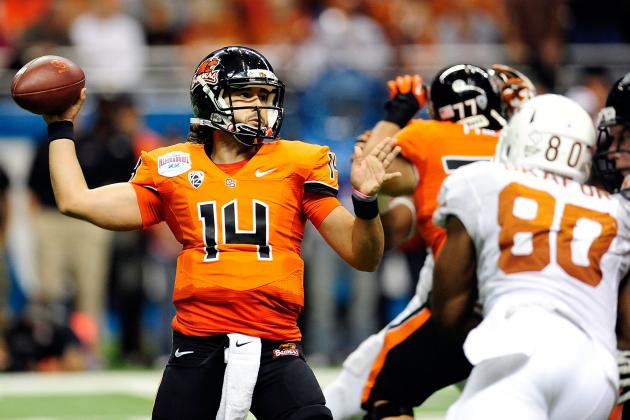 Stacy Revere/Getty Images

One week ago, the Oregon State football team had just suffered a tough 31-27 loss to Texas in the Alamo Bowl. Fans in Beaver Nation were stunned that OSU had given up 14 fourth-quarter points and walked out of the Alamodome with an excruciating loss to the Longhorns. Many blamed coach Mike Riley (what's new, I know). They wanted to know why Riley left quarterback Cody Vaz, who hurt the same previously injured ankle that caused him to miss two games late in the season, in the game when Sean Mannion was healthy and ready to go on the bench...