What Does NFL History Tell Us About Rookie QBs in the Divisional Round?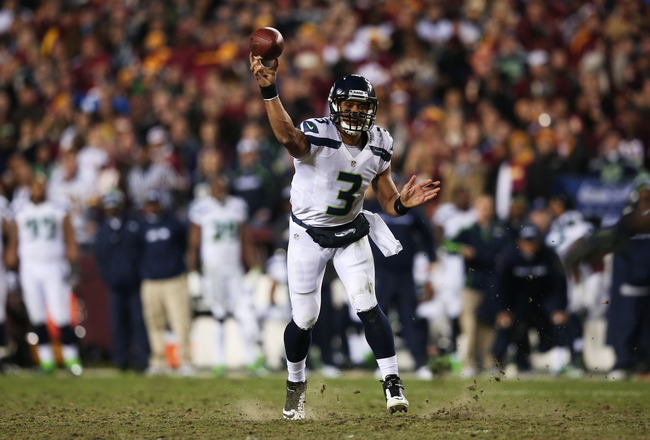 Russell Wilson has brought the Seahawks a long way, but can he continue to win in the playoffs?
Win McNamee/Getty Images
Seattle Seahawks rookie quarterback Russell Wilson is the only rookie to advance to the Divisional Round of the 2012 NFL playoffs, so what does NFL history say about his chances?
According to NFL.com, just rookie 11 quarterbacks had led their teams to the playoffs since the NFL-AFL merger prior to the 2012 season. Add in Andrew Luck, Russell Wilson and Robert Griffin III and that number increases to 14. Only seven rookie quarterbacks have played in the Divisional Round before Wilson.
Wilson and the Seahawks take on the Atlanta Falcons in the Divisional Round this year. Let's take a moment to examine how each rookie has performed in the Divisional Round in the past and determine what it means for Wilson.
Keep Reading