2013 Australian Open: Why Andy Murray Is Favorite to Win 1st Grand Slam of Year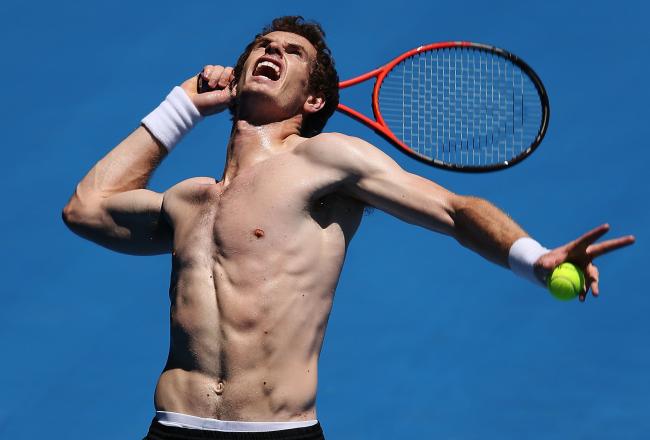 Michael Dodge/Getty Images
Andy Murray will enter the 2013 Australian Open as one of the top contenders for the title but in reality, the British star is perhaps even the favorite to win the first Grand Slam of the year.
Despite the presence of Roger Federer, Novak Djokovic, and every other potential hurdle in the men's draw, Murray will be a major force at Melbourne this year, and has as much right to favoritism as any other male player at the Open in 2013.
Having won that elusive Grand Slam title at the 2012 U.S. Open, Murray has proven he has the mental strength and tenacity to take his game to the next level on a consistent basis. Truth be told, he has had the talent and skill level for some time now, but he was lacking in the mental side of things.
Now, it seems, he is more than ready to step it up a few gears, and most importantly, he believes he is capable of doing so throughout 2013.
Said the Scotsman via The Telegraph earlier this week:
The US Open and the Olympics made me extremely motivated. It wasn't a case of, 'Oh, everything's done now.' It's taken a long time to get there and to win those sorts of events. I know the feeling when you do win them now, and it's worth all of the work that you put in.

In the past, there were loads and loads of questions. I wasn't physically strong enough. I wasn't mentally strong enough. I didn't listen to my coaches. I was spoilt. Whatever it was, none of that really bothers me any more. I'm just looking for ways to keep improving...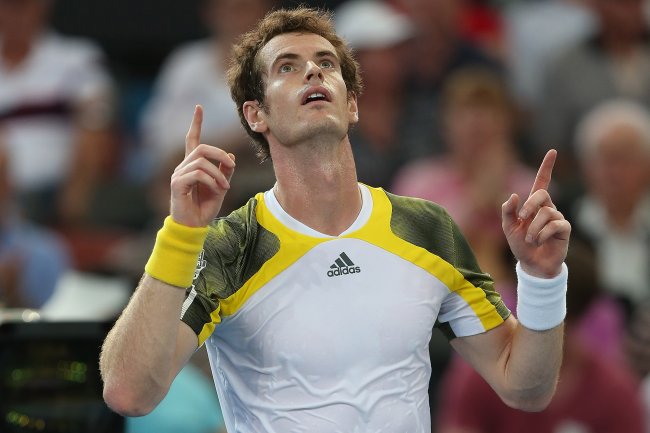 Chris Hyde/Getty Images
What was clear watching Murray prior to his Grand Slam breakthrough was that he lacked confidence and ability in himself down the stretch. When the game was on the line, he simply didn't believe or have the mental strength to believe that he could fight it out against Djokovic or Federer and win.
At the 2012 Australian Open, Murray played the World No. 1 Djokovic in the semifinals and took the Serbain international all the way to five sets. The Scotsman was in fact down 5-2 in the final set, and yet somehow managed to come back come back to 5-all, with three break points to serve for the match and a spot in the Grand Slam final.
And yet he couldn't do it.
Djokovic would go on to hold serve from 0-40 down and go from being bereft to dominant once more, and would book his spot in the final, where he would go on to record victory over Rafael Nadal.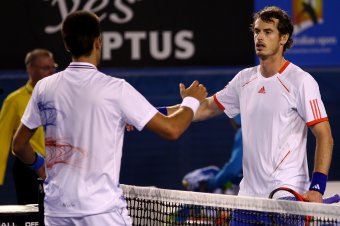 Clive Brunskill/Getty Images
Murray simply didn't have the mental strength or ability in that final few moments to get the job done when it counted most. Now, it seems, with that maiden Grand Slam title next to his name, the 25-year-old is indeed capable of thriving in those pressure moments.
Had 2013 Andy been present, then 2012 might have turned out very different at the Australian Open, and indeed most other major tournaments.
Had Murray held the belief and confidence in his ability that he holds now, he could very well have won at Melbourne in 2012. So to consider him the favorite to clinch the title again this year is not at all out of the question—particularly when he won't meet Djokovic until the final this year either.
Rafael Nadal's withdrawal from a number of events towards the end of last season means that Murray went from being World No. 4 to No. 3, and thus moving up in the seeding and draw placement—away from the side of Djokovic and on to the side of Federer.
The 25-year-old has reached two finals and a semifinal in his last three appearances at Melbourne; now on the other side of the draw, he has perhaps an even better chance of making that next step and repeating his Grand Slam glory of 2012.
He just won the warm-up tournament in the Brisbane International once again—coming from behind to beat Grigor Dimitrov in straight sets this time around.
Having already shown he has the mental strength and the ability to succeed in Melbourne, Murray also has a favorable draw and excellent form—giving him all the tools he needs to succeed at the 2013 Australian Open with other Grand Slam crown.
Does Andy Murray have what it takes to win the 2013 Australian Open?
Comment below or hit me up on Twitter: Follow @dantalintyre
This article is
What is the duplicate article?
Why is this article offensive?
Where is this article plagiarized from?
Why is this article poorly edited?