PHOTO: Pregnant Alabama Fan to Name Her Baby "Saban"?
Use your ← → (arrow) keys to browse more stories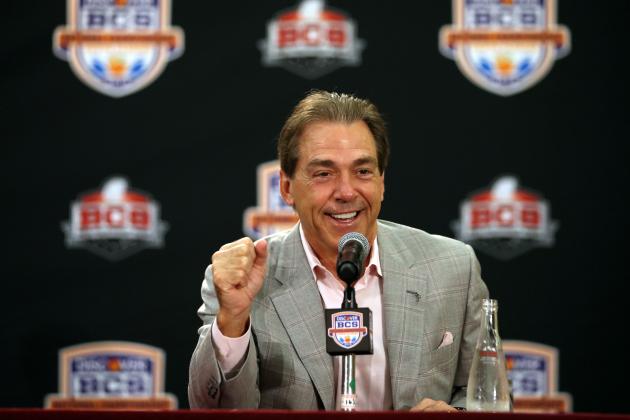 Streeter Lecka/Getty Images

Alabama fans are crazy. You knew that already. It's the outward demonstrations of their craziness, however, that keep on surprising us. On Monday, an anti-Alabama Facebook page posted a photo of a pregnant woman who had written on her baby bump, "If Bama wins tonight I'm naming this baby Saban." She even had the "a" in "naming" written in script, a la the Crimson Tide's logo...